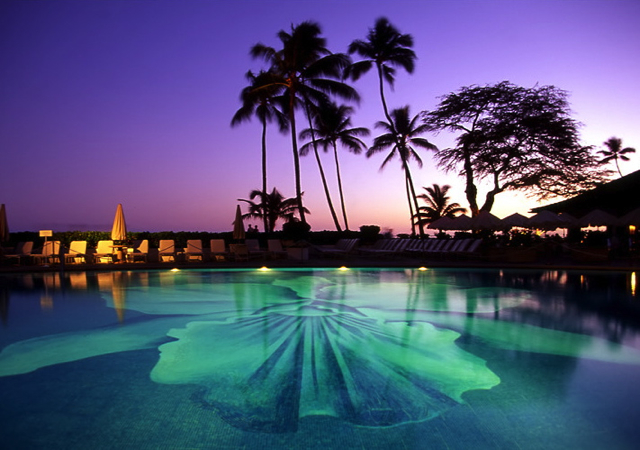 Virtuoso hotel bookings, made with a Virtuoso travel agent, offer great benefits. They're one of the best ways to upgrade your hotel stay, even compared to other programs such as American Express Fine Hotels & Resorts. It's not just the perks that come with a Virtuoso hotel booking–it's also the personalized attention that you receive when working with a Virtuoso travel advisor, particularly over time. In this post I'll describe the benefits Virtuoso hotel bookings offer and also answer the most frequently asked questions I get about Virtuoso hotel bookings and working with a Virtuoso luxury travel advisor.
Virtuoso Hotel Benefits
Daily breakfast for two people per room (typically full American breakfast or buffet, although sometimes continental)
Early check-in and late check-out subject to availability
Resort credit or property-specific amenity usually worth ~$100 once per stay (depends on property)
FAQ
What Are the Advantages of Booking with Virtuoso vs. AMEX Fine Hotels & Resorts?
Virtuoso amenities apply to all properties and rooms. AMEX Fine Hotels & Resorts benefits, such as upgrades, sometimes do NOT apply to certain room categories
Several Virtuoso properties offer upgrade at time of booking. No AMEX Fine Hotels & Resorts properties offer an upgrade at time of booking.
Typically (although not always) full breakfast for two guests per room; AMEX FHR often includes continental breakfast only
Ability to make earlier bookings for the next year. Most Virtuoso hotels can be booked a full year ahead, well into the following year, but with AMEX Fine Hotels and Resorts, hotel negotiations typically start in late July and only wrap up by late August, so often in the period January-mid-August it's not possible to book AMEX FHR for the subsequent year.
Dedicated and personalized assistance with your entire trip from TravelSort or your Virtuoso advisor, who will work closely with the hotel or resort to ensure you have a fantastic stay. While there are certainly some excellent AMEX FHR advisors, most do not have as much first-hand experience with the luxury properties they book, or personal contacts at the hotels.
The main advantage AMEX Fine Hotels & Resorts offers is guaranteed 4pm late checkout, although of course you can often receive late checkout based on availability by requesting this via TravelSort or your Virtuoso travel advisor.
Where Can I View All Virtuoso Hotel Properties Worldwide?
While there isn't a single page with every Virtuoso property listed, you can search by destination on the Virtuoso Property site
Where Can I Read Your Virtuoso Hotel Reviews?
See our Virtuoso hotel reviews below; in addition, we have feedback from clients on most other Virtuoso hotels. Note that for all Four Seasons hotels, I recommend reserving with Four Seasons Preferred Partner Benefits.
Asia
Amantaka, Luang Prabang Review
Anantara Golden Triangle Elephant Resort Review, Chiang Rai
Four Seasons Bali at Jimbaran Bay Hotel Review
Four Seasons Hong Kong Hotel Review
Four Seasons Resort Koh Samui Review
Four Seasons St. Petersburg Russia Review
Mandarin Oriental Singapore Review
Ritz-Carlton Millenia Singapore Review
Sofitel Legend Metropole Hanoi Review
The St. Regis Singapore Review
Australia and New Zealand
Bora Bora
Canada
Four Seasons Vancouver Hotel Review
Hawaii
Four Seasons Resort Maui at Wailea Review
The Modern Honolulu Hotel Review
Europe
Four Seasons Firenze, Florence Review
Four Seasons Hotel George V Paris Review
Hotel Fouquet's Barriere Paris Hotel Review
Park Hyatt Paris Vendome Review
Portrait Firenze Florence Review
Maldives
Four Seasons Maldives at Landaa Giraavaru Review
Four Seasons Maldives at Kuda Huraa Sunset Water Bungalow Review
Park Hyatt Maldives Hadahaa Review
Mexico
Fairmont Mayakoba Riviera Maya Review
Morocco
Four Seasons Marrakech, Morocco Review
U.S.
Fairmont Copley Plaza Boston Review
Four Seasons Las Vegas Hotel Review
Four Seasons Seattle Hotel Review
Langham Place New York Fifth Avenue Hotel Review
Mandarin Oriental Boston Review
Mandarin Oriental Las Vegas Review
The Ritz-Carlton Boston Common Review
The Ritz-Carlton Denver Review
St. Regis San Francisco Review
The Signature at MGM Grand Review
How Do I Check the Virtuoso Rate for a Given Property?
To know for sure, you need to check with TravelSort or your Virtuoso advisor. Usually the Virtuoso rate will be the hotel's BAR (best available flexible rate) for the dates of your stay, although there are properties that actually provide a discount to BAR. For example, I recently booked The Bellagio in Las Vegas for a client, and the Virtuoso rate is 10% less than the best available rate.
Can I Earn Hotel Points and Elite Credit for a Virtuoso Hotel Stay?
Absolutely. If the hotel you're staying at is part of a hotel loyalty program you belong to, you may earn loyalty points and elite credit. For example, again taking the Bellagio example above, you can now earn Hyatt Gold Passport points for a Bellagio stay, on top of receiving the 10% discount to BAR and the Virtuoso amenities with your booking.
May I Book a Hotel with Points and Receive Virtuoso Amenities?
No: Virtuoso amenities and perks (just as with AMEX FHR and all other preferred partner amenities) are only for paid stays.
Does Virtuoso Ever Offer Free Night Promotions?
Yes, sometimes: TravelSort or your Virtuoso advisor can let you know if the property you're considering is offering a third or fourth night free promotion. Also see 2015 Virtuoso 3rd Night and 4th Night Free Offers
Does It Cost Anything to Book Hotels with a Virtuoso Travel Advisor?
No, you don't pay anything extra to book Virtuoso hotels with TravelSort (an independent affiliate of Cadence, a Virtuoso Member) or with most Virtuoso travel advisors. Your Virtuoso travel advisor is compensated with hotel commissions, although some advisors do charge a planning fee.
That said, each Virtuoso advisor decides which clients to take on. At TravelSort, I prefer to provide a high level of personalized service to each client, so I do prefer clients that also want to work with me for all their luxury hotel stays over the long term, rather than those simply looking to book a one-night stay.
Do I Need to Find a Virtuoso Advisor in My Country?
No, your Virtuoso advisor can be anywhere–I have clients all over the world. Assuming there's no language barrier, the main potential issue is the time difference.
Do I Need any Specific Kind of Credit Card for Virtuoso Bookings?
No–unlike American Express Fine Hotels & Resorts, you don't need an AMEX or a particular kind of credit card for Virtuoso hotel bookings. I do recommend that you use a credit card that doesn't charge foreign transaction fees, however. Even though your card is typically not charged until the time of your stay, there are cases, such as with Las Vegas and certain other hotels, when a deposit is charged upfront, and you want to ensure you won't be charged foreign transaction fees from your credit card issuer if the hotel is in another country.
What If I Prefer the AMEX Fine Hotels & Resorts Benefit for a Specific Property–Can My Virtuoso Advisor Make the Booking and Get Credit for It?
Absolutely. American Express has an Agency Services desk that TravelSort or your Virtuoso advisor can call to make AMEX FHR bookings. Your Virtuoso advisor can double check to make sure that all your AMEX FHR benefits are honored (since sometimes certain room categories aren't eligible for upgrades), reach out to the property using her or his contacts to ensure a fantastic stay, and also be fairly compensated by receiving commission.
Is It Possible to Receive the Additional Hotel-Specific Amenity Again on Separate Stays?
Yes, if you and your spouse or travel partner alternate bookings, this is possible. So, for example, if the additional amenity is a complimentary dinner and you're staying two nights, you should be able to book one night under your name and the next night under your travel partner's name in order to receive the amenity twice. Technically, however, the hotel could move you due to these being separate stays, and if that occurred, you would have the inconvenience of moving rooms. So this risk should be weighed against the benefit of the additional one-time amenity.
How Do I Become a TravelSort Client to Make Virtuoso Hotel Bookings?
Please first read our How to Become a TravelSort Client page, and if it sounds like a good fit, complete our New Client Request form including credit card details so that we can make reservations on your behalf and return it to us at concierge [at] travelsort.com.
Have other questions about Virtuoso hotels? Post them in the comments below or tweet them to @TravelSort
Related Posts
Virtuoso Confirmed Upgrade When Booking: Top 10 Hotels
Aman Resorts: 4th Night Free + Virtuoso Benefits!
Four Seasons Preferred Partner Benefits
2015 Virtuoso 3rd Night and 4th Night Free Offers
Top 20 Luxury Honeymoon Destinations
Best Luxury Hotels Around the World
Need Award Booking Help? Our fee is as low as $75 per ticket if you book your hotel through us.
If you enjoyed this, join 200,000+ readers: please follow TravelSort on Twitter or like us on Facebook to be alerted to new posts.
Become a TravelSort Client and Book Your Hotel with Virtuoso Amenities!