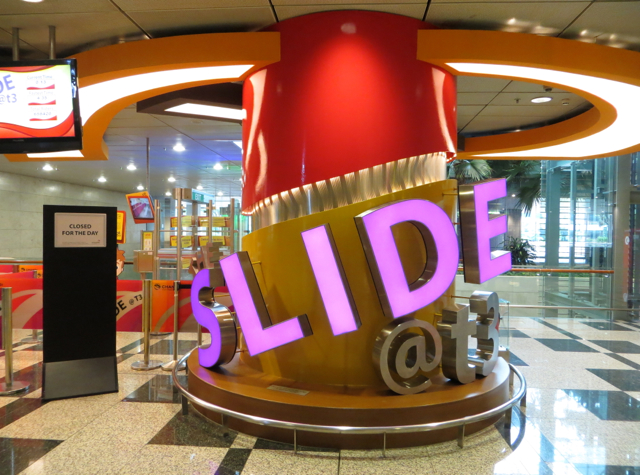 The Slide@T3 in Singapore Changi Airport is the world's tallest airport slide, and a must for any kid (or kid at heart). In addition to the 4 storey tall spiral slide, there's also a Basement 2 slide for kids. Both are open daily 12 noon to 10:30pm, so we were able to squeeze in some rides during our stay at the Crowne Plaza Singapore Changi, and before our departing flight.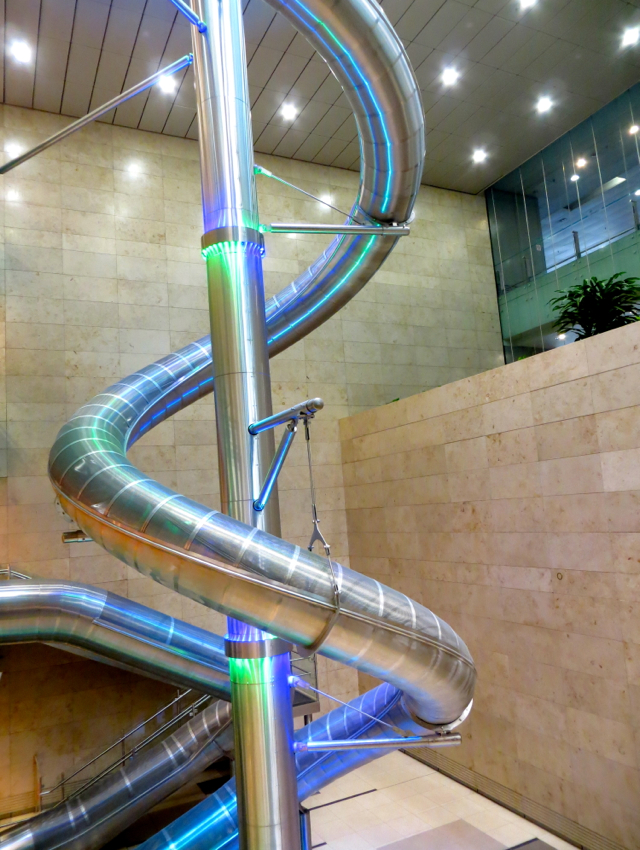 Since I hadn't checked the opening time, we got there a bit early, when both T3 slides were still closed. The rules were prominently displayed, however: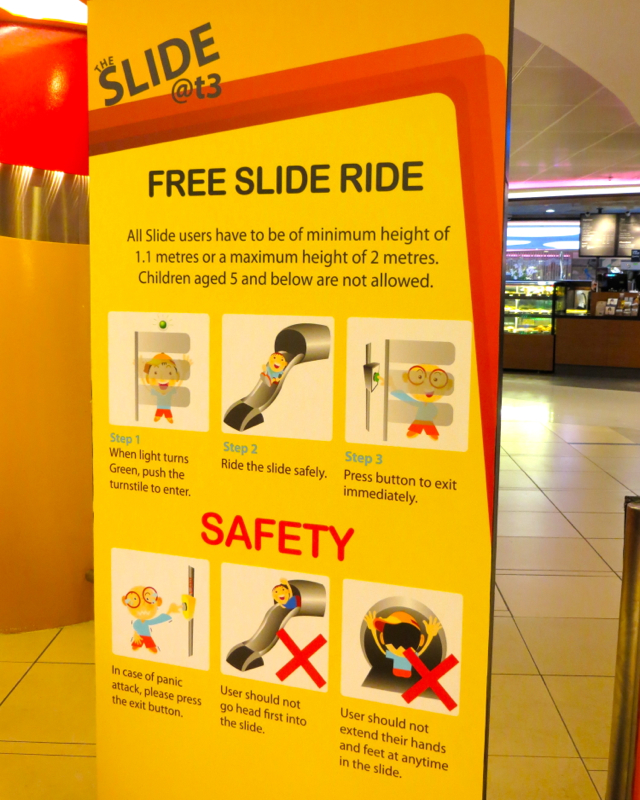 Since we had some time to kill, we wandered over to the free woodblock rubbing station, and the munchkin did about 6 rubbings of various Singapore-themed woodblocks.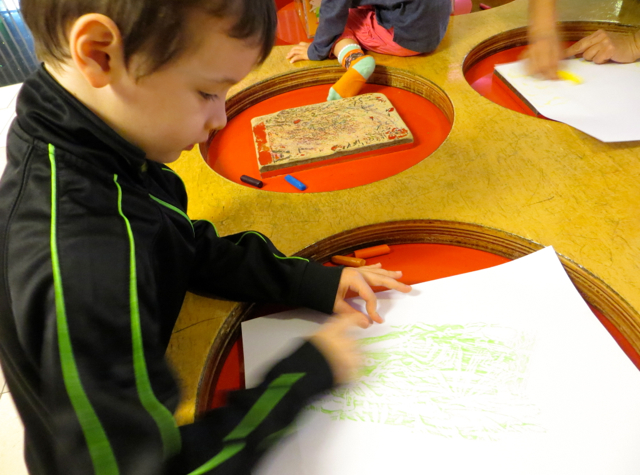 Since the 4 storey slide requires a minimum SGD $10 purchase for a free ride, we also went to the grocery store in the basement and picked up some yogurt and a souvenir, worth $10.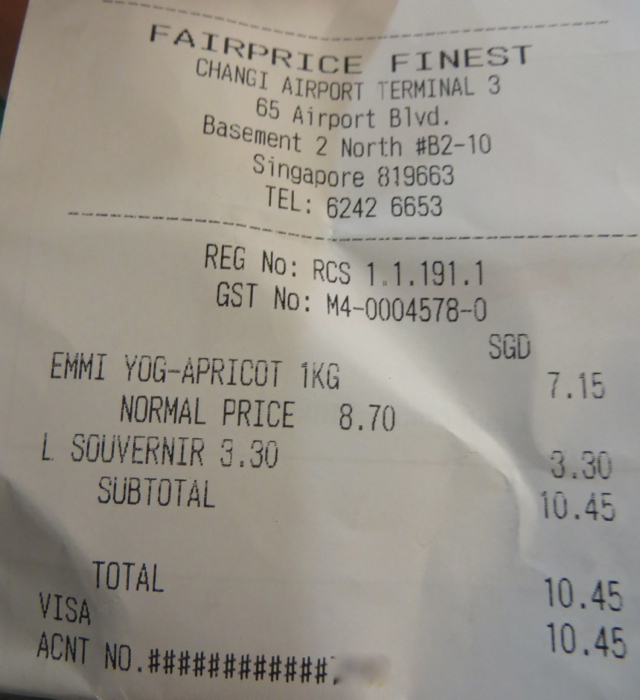 At noon sharp, both slides opened, and the munchkin got in about 5 rides down the kids' basement slide before there began to be a longer line. He still patiently waited with the other kids, and must have gone down that slide around 20 times total or so.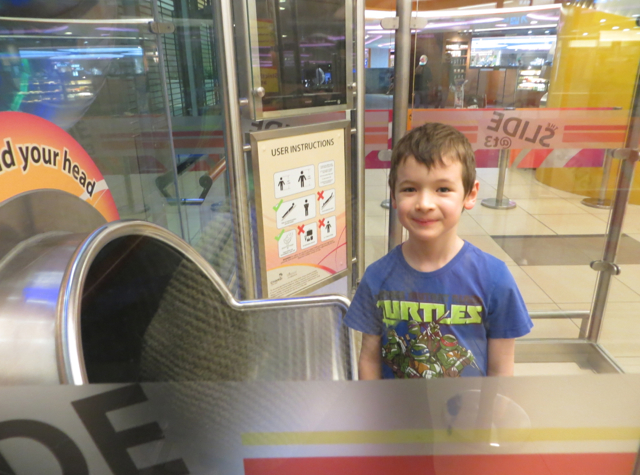 I figured that since we had our receipt, I might as well try the 4 storey Slide@T3. But what would the munchkin do while I was on it? The rules seemed pretty clear that he wasn't allowed, since even though he met the height requirement, he's not yet 7, let alone 8. Fortunately there was a father and even smaller child ahead of us in line, and the attendant who collected the receipts let them go together.
I presented my receipt (it turns out that you're actually supposed to get a ticket with your receipt, not just provide the receipt itself) but she let us go anyway. Here's our little video of our SLide@T3 experience:
Have you gone down the Slide@T3 at Singapore Changi Airport?
Related Posts
Crowne Plaza Singapore Changi Airport Hotel Review
Singapore Airlines Private Room Lounge Review
Singapore Suites A380 Review: Frankfurt to Singapore
Need Award Booking Help? Our fee is as low as $75 per ticket if you book your hotel through us.
If you enjoyed this, join 100,000+ readers: please follow TravelSort on Twitter or like us on Facebook to be alerted to new posts.
Become a TravelSort Client and Book 5-Star Hotels with Virtuoso or Four Seasons Preferred Partner Amenities!