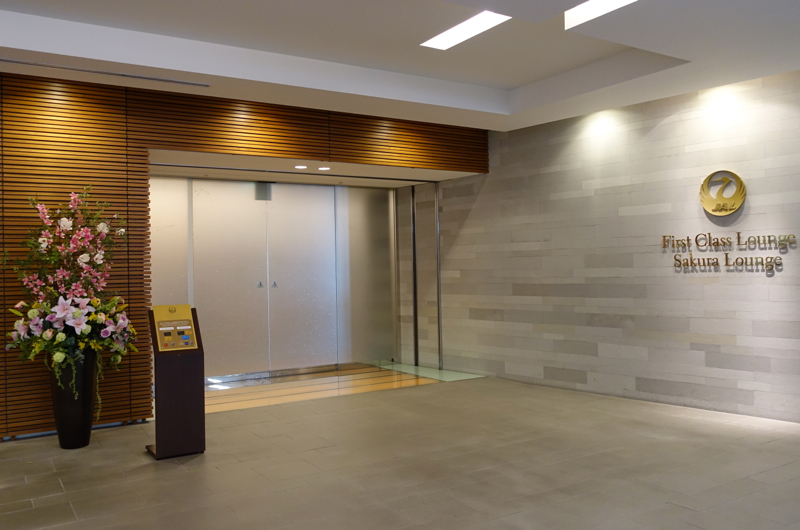 This JAL First Class Lounge Tokyo Narita Review is part of a trip report including luxury resorts and dining in Asia and the Maldives, including JAL First Class from Tokyo Narita to New York JFK, Etihad First Class and Emirates First Class.
For the prior posts, please see:
Review of Etihad's Lounge at Washington Dulles Airport (IAD)
Etihad First Class 787-9 Dreamliner Review
Review: Wingtips Lounge JFK for Etihad First Class Passengers
Review: Etihad First Class 777-300ER NYC to Abu Dhabi
Review: Etihad Business Class Lounge Abu Dhabi AUH Terminal 1
Four Seasons Maldives at Landaa Giraavaru Review
Four Seasons Maldives at Landaa Giraavaru Restaurant Reviews and Menus
Four Seasons Maldives at Landaa Giraavaru Activities: Top 10 Things to Do
Interview with Armando Kraenzlin, General Manager of Four Seasons Maldives at Landaa Giraavaru
Review: Four Seasons Maldives at Kuda Huraa
Surfing in the Maldives at Four Seasons Kuda Huraa
Review: Four Seasons Maldives at Kuda Huraa Sunset Water Bungalow
Four Seasons Maldives at Kuda Huraa Restaurant Reviews and Menus
Four Seasons Maldives at Kuda Huraa Activities and Top Things to Do
Soneva Fushi Maldives Activities and Things to Do
Soneva Fushi Breakfast, Ice Cream Room, Chocolate Room and Cheese Room
Fresh in the Garden, Soneva Fushi Restaurant Review
Trans Maldivian Airways Seaplane Review
Conrad Maldives Rangali Review: Beach Villa
Conrad Maldives Restaurant Menus and Review
Review: Conrad Maldives Superior Water Villa
Conrad Maldives Activities and Top Things to Do
Emirates First Class Lounge Dubai Review
Emirates A380 First Class Review
Amantaka Luang Prabang, Laos Review
Amantaka Restaurant Review and Menus
Amantaka Activities and Top Things to Do in Luang Prabang
Sofitel Legend Metropole Hanoi Review
Review: Crowne Plaza Singapore Changi Airport
Review: Japan Airlines JAL 767-300ER Business Class
Review: Hilton Tokyo Narita Airport Hotel
Kikuya Chrysanthemum House Review, Narita
Location and Access to Japan Airlines First Class Lounge, Tokyo Narita
The Japan Airlines First Class Lounge at Tokyo Narita Airport is located in Terminal 2, and shares its main entrance on the 3rd floor with the JAL Sakura Lounge. To the left, you'll see the JAL First Class Lounge Reception, which on our morning visit was staffed by two friendly associates. They welcome us, including my son, even though I doubt they see that many kids.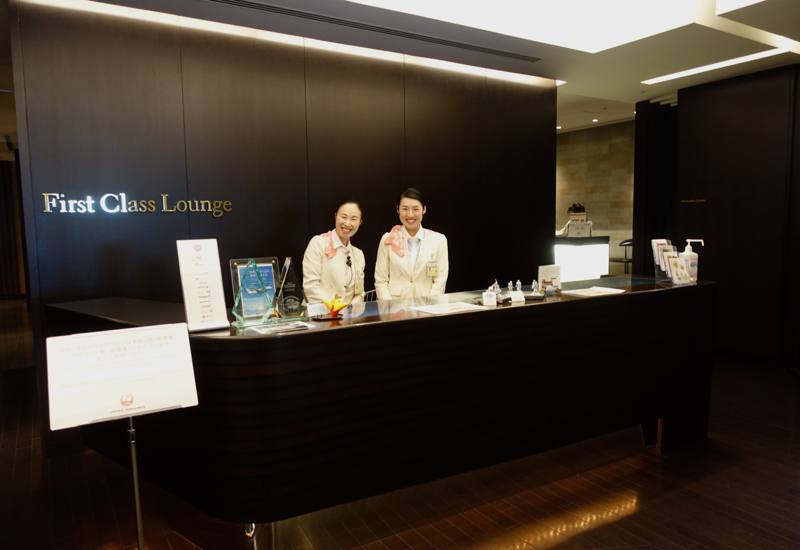 We had access to the lounge as JAL First Class passengers, although high level elites in JAL's Mileage Bank frequent flyer program also have access. Specifically, First Class Lounge access rules are:
JAL First Class and other oneworld First Class: Passenger. JAL First Class can only be accompanied by one guest traveling on the same flight (even if in a different class of service)
Oneworld Emerald member
JMB Diamond members plus one companion
JGC Premier members plus one companion
The lounge is open 7:30am-10pm daily, and others have been able to use the lounge even if you're arriving in JAL First Class but connecting onward in business class. Be sure to show both boarding passes at reception.
JAL First Class Lounge Tokyo Narita Amenities and Seating
The JAL First Class Lounge at Narita offers typical international lounge amenities of showers, WiFi, food and drink, as well as a spa with complimentary 10 minute massages (more on this below) and as part of the food offerings, a sushi bar. Here's a map of the lounge: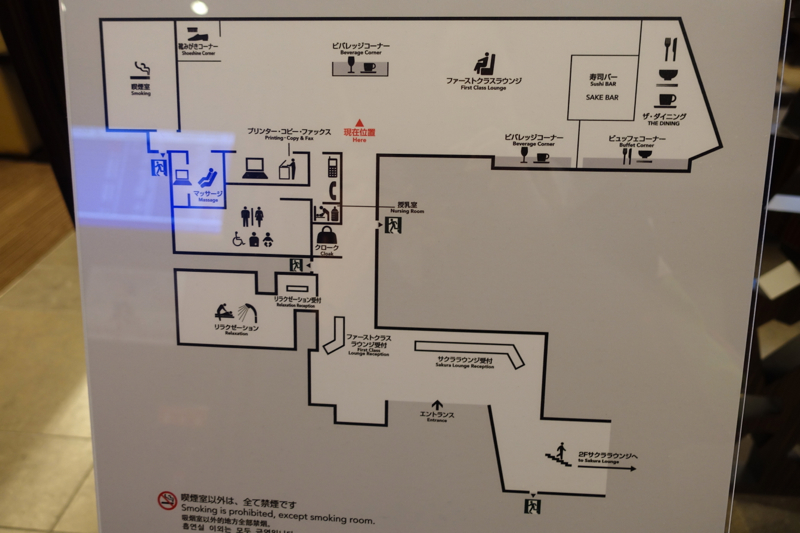 The lounge is of course smaller than the next door Sakura Business Class Lounge, but it also tends to be less crowded since fewer passengers have access. A nice touch for the luggage storage area was that there were small compartments to lock up valuables you didn't want to carry around with you. Since we travel with carry-on luggage only (see How to Avoid Checked Luggage and 6 Reasons to Never Check Baggage) we were able to lock up everything, which definitely made it more convenient to move around in the lounge.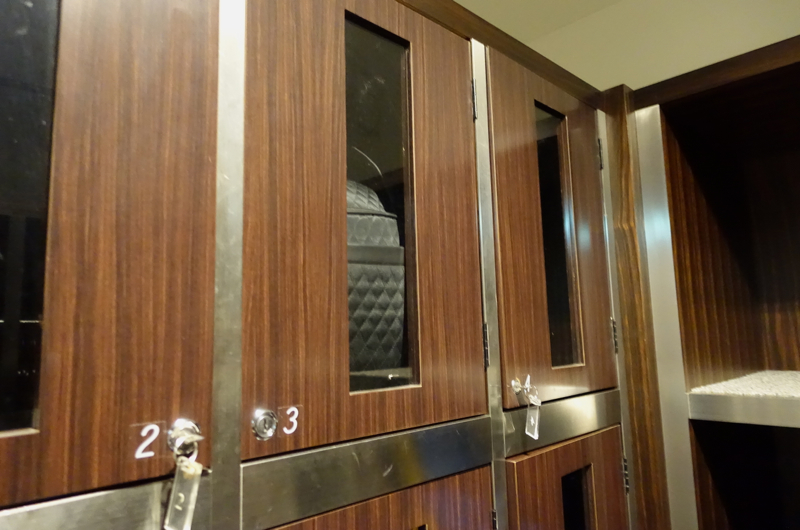 After securing our things, we proceeded to the seating area of the lounge. On the left there was plenty of seating, although rather dark, without natural light.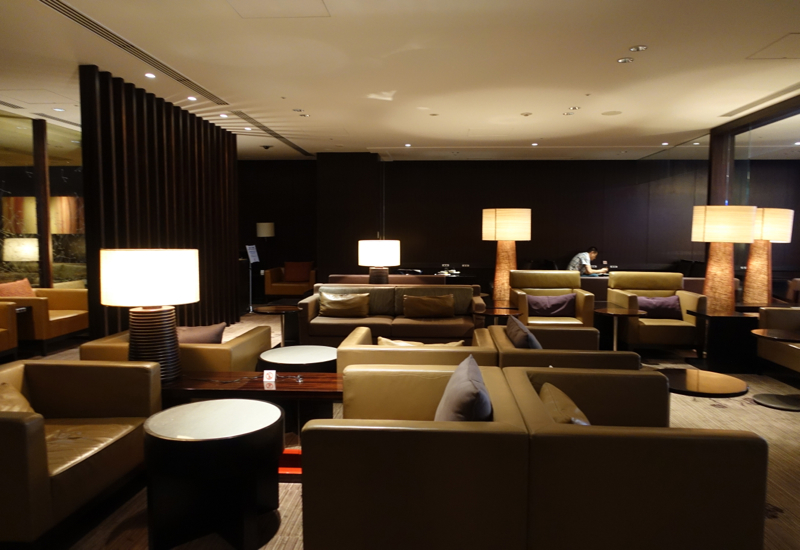 This was also where the business center was, with computers available for use: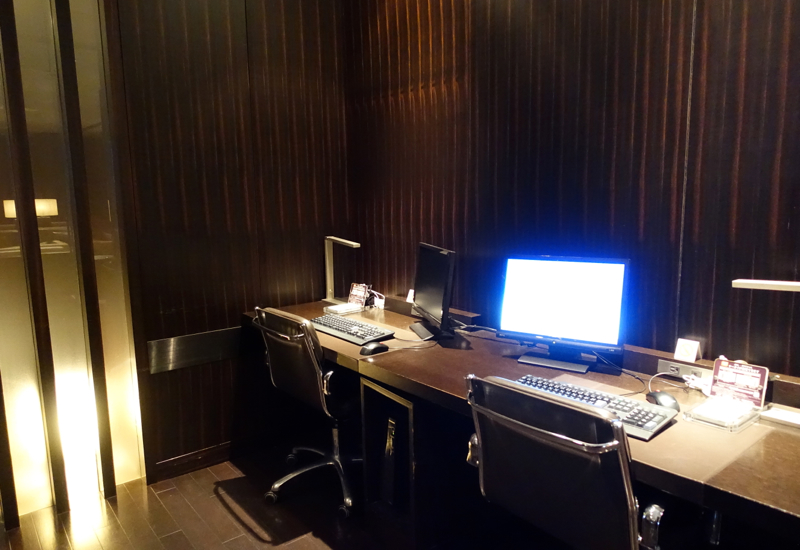 And the bathroom was also here. I've noticed that both on planes and in the lounges, JAL bathrooms tend to be quite spartan, in keeping with a very simple design aesthetic. Pretty much the opposite of Emirates.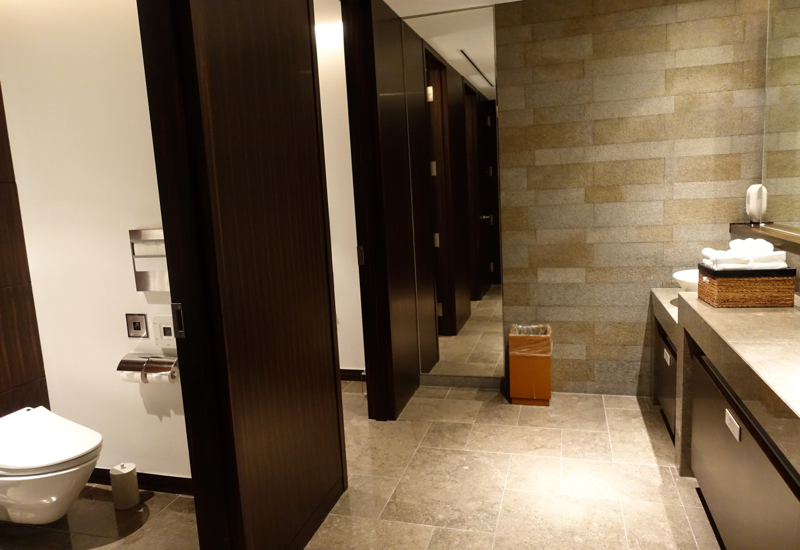 Since we prefer natural light and also were getting hungry, we headed over to the right hand side of the lounge, where there was seating by windows that overlooked the tarmac: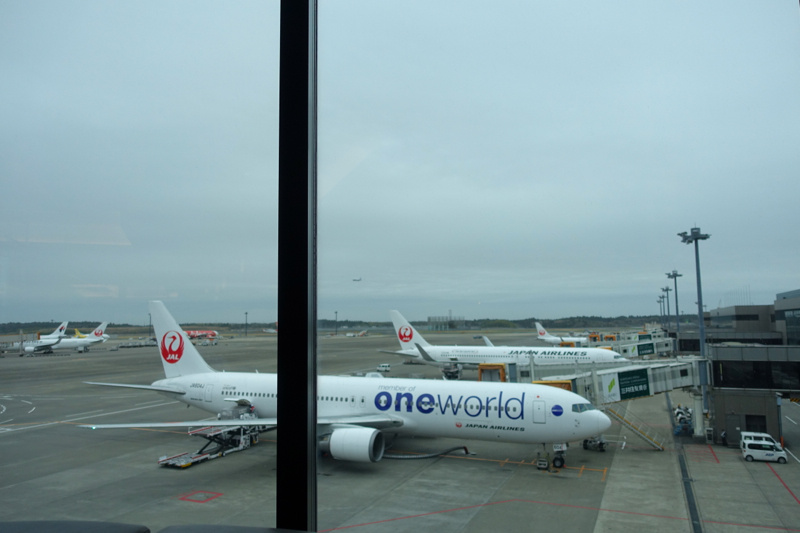 JAL First Class Lounge Tokyo Narita Food
Unlike some first class lounges such as the British Airways Concorde Room, Singapore Private Room, Lufthansa First Class Lounge or even the Etihad Lounge at Washington Dulles, the JAL First Class Lounge does not offer a la carte dining from a menu. Instead, there is a simple buffet, with primarily Japanese offerings such as cooked salmon and Japanese pickles:
But there were also various appetizers and salad vegetables: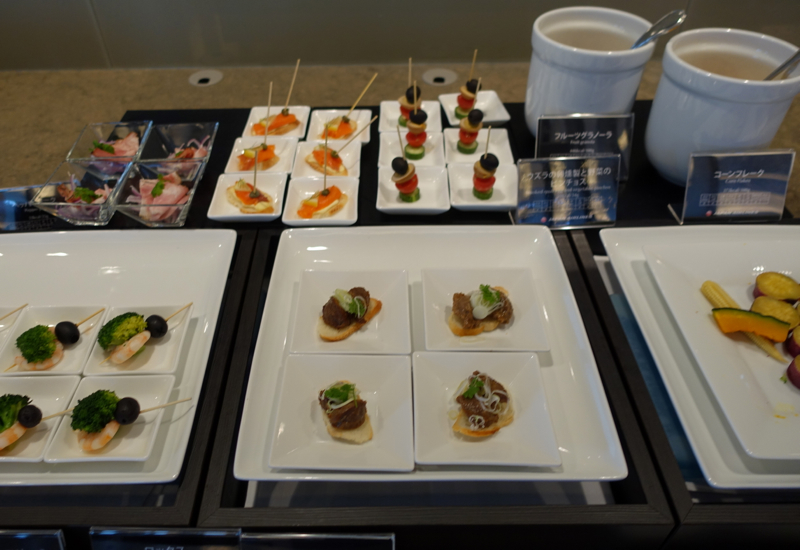 The scrambled eggs looked very runny, and there was more normal looking french toast: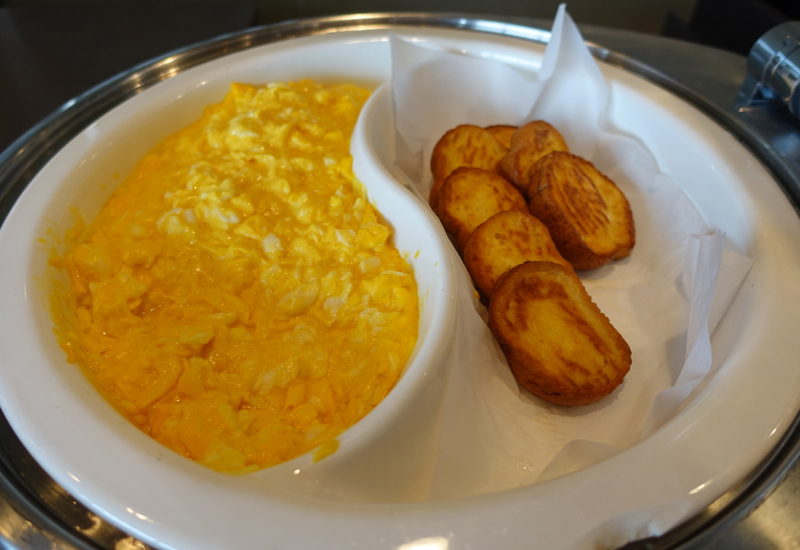 I enjoyed the broiled salmon with some Japanese pickles, and a smoked salmon with capers appetizer: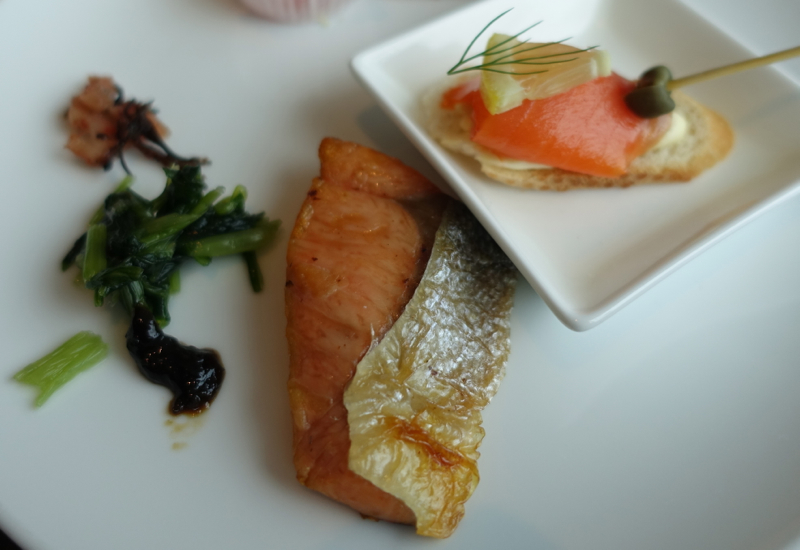 But what I preferred most of the savory options came from the stand alone sushi bar: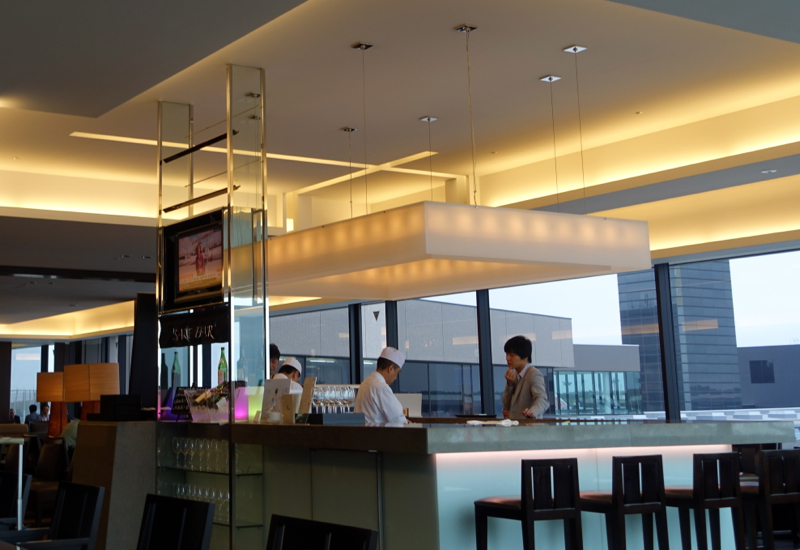 Now, this isn't amazing sushi, but it was better than most sushi you'll get in airline lounges. There isn't any choice in what you receive, either. I would have loved to be able to have some hamachi sushi, for example, but that wasn't on offer.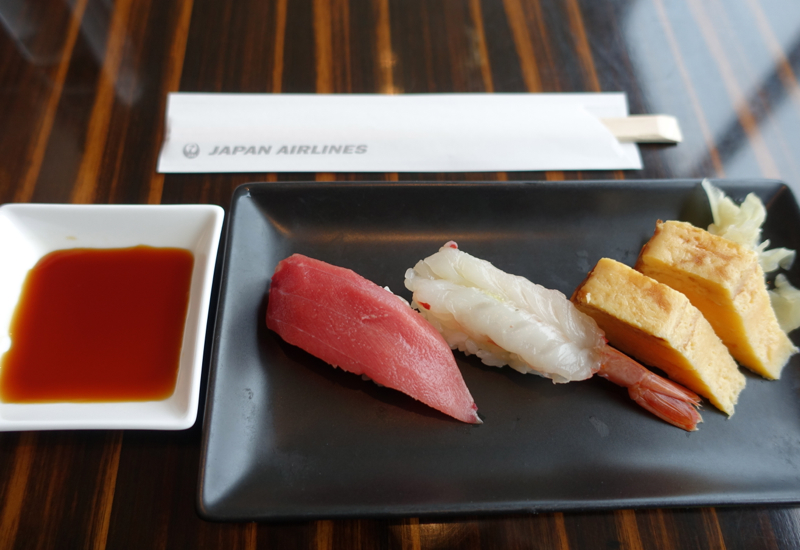 The next best thing, to my taste, was the fresh bread sourced from Maison Kayser. I don't know why more lounges, especially in cities such as NYC that have Maison Kayser bakeries, don't do the same–it's fantastic bread.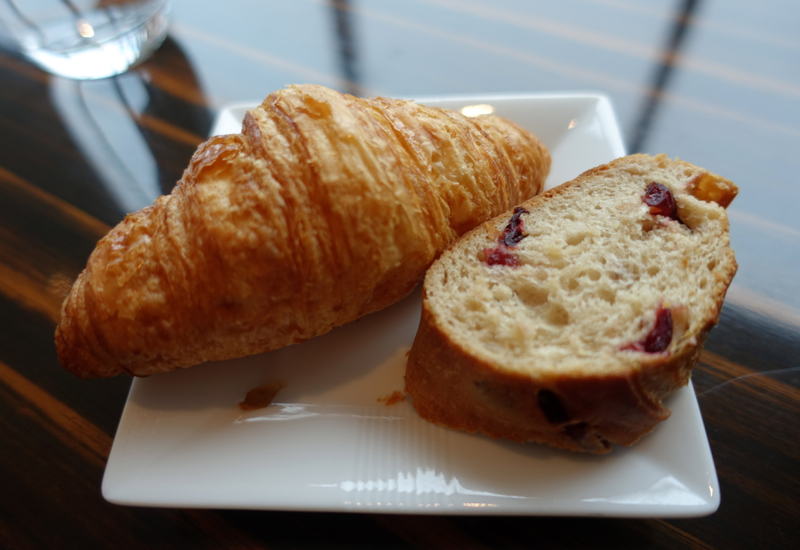 In a nod to it still being cherry blossom season, there were sakura mochi (cherry blossom rice cakes), adorned with cherry blossoms for dessert. While in general I don't care for Japanese or other Asian desserts, there was no denying it was very pretty.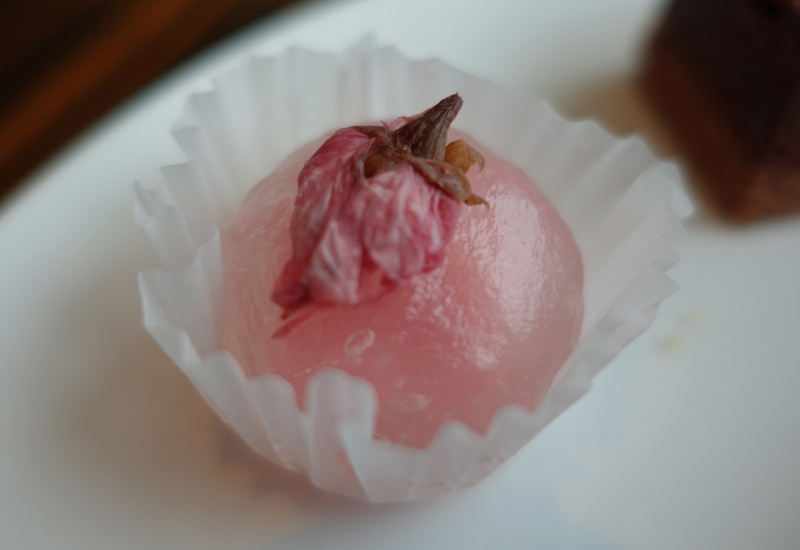 The chocolate cake was forgettable, and I didn't finish it.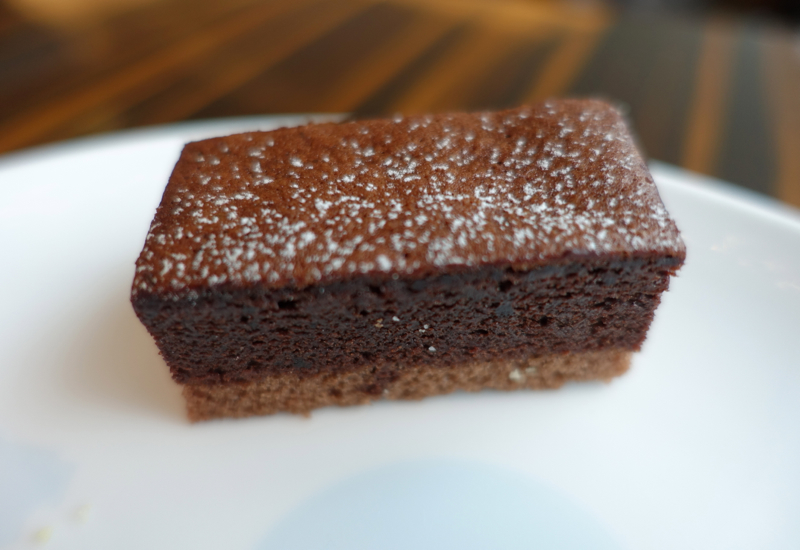 JAL First Class Lounge Tokyo Narita Spa Massage
Unlike, say, the Thai Airways First Class Lounge Spa in Bangkok, where first class passengers enjoy a full 1 hour massage treatment, the JAL First Class Lounge massage is the same 10 minute treatment offered to business class passengers in the Sakura Lounge. There are three choices from the spa massage menu: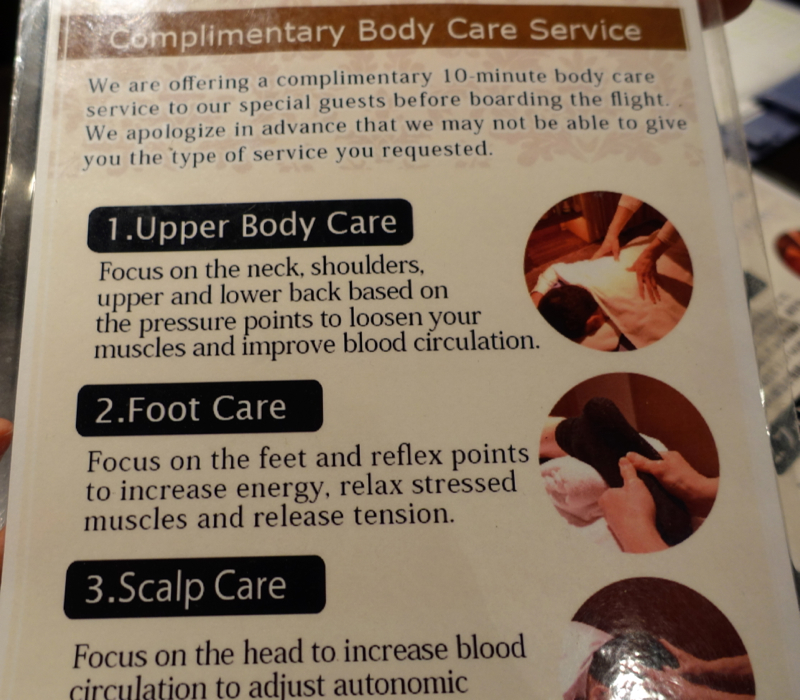 The massage is with clothes on, but at least you do lie down, in contrast to the Elemis Spa in the Concorde Lounge, which has the kneeling massage chairs. It was fine, although in terms of complimentary airport lounge massages I've experienced, the Thai Airways one of course wins, followed by the Etihad Six Senses shoulder massage I had in Abu Dhabi.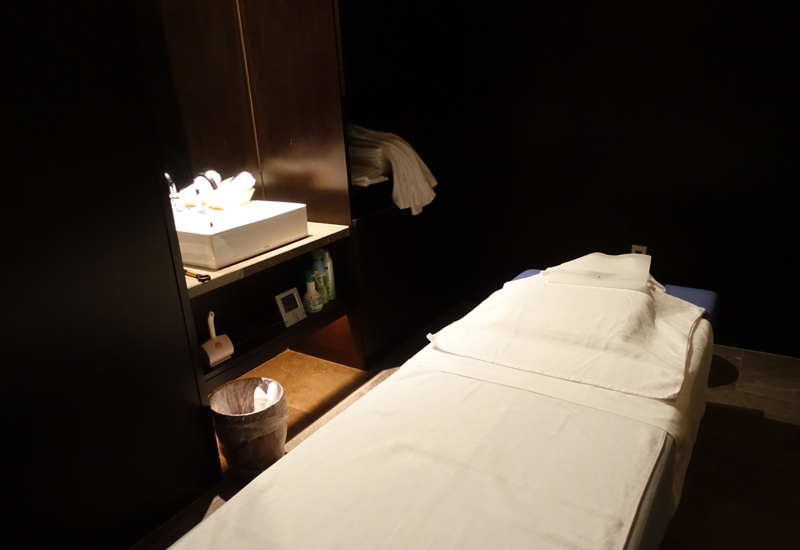 JAL Sakura Lounge
Since the family room / kids' room is in the JAL Sakura Lounge, we went there for a few minutes, where I caught up on some client emails while my son watched some Japanese cartoons.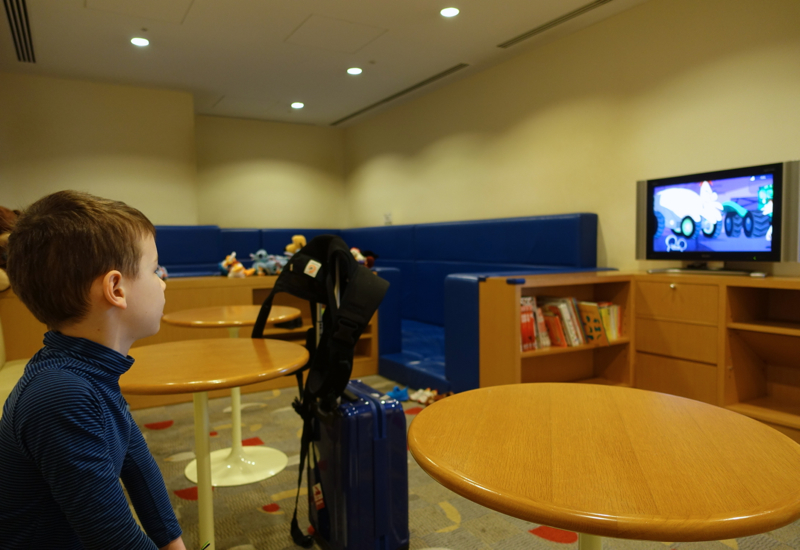 If you don't manage to get a spa massage appointment, there are also massage chairs you can use: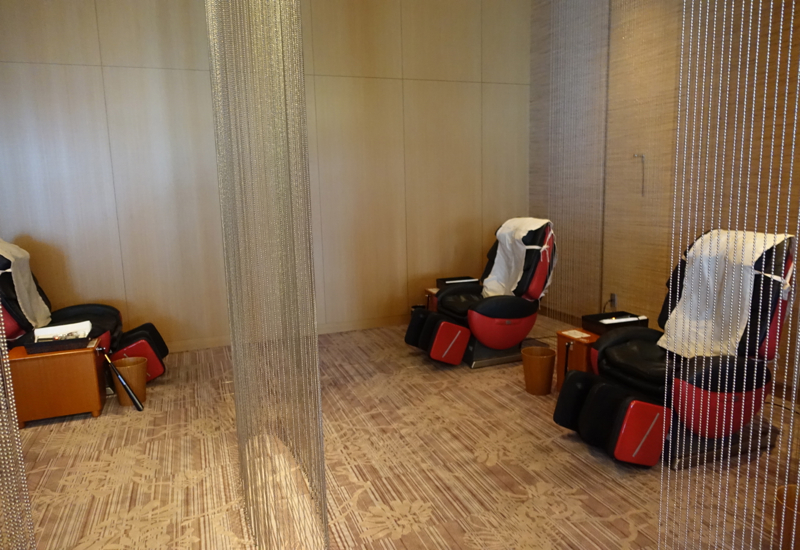 The Verdict
We enjoyed the JAL First Class Lounge, but it's far from my favorite first class lounge experience. I did find it much more relaxing than the Sakura business class lounge, due to fewer passengers being in the lounge, and food was a step up from the business class side as well.
If you've been to the JAL First Class Lounge, what was your experience?
Related Posts
JAL First Class Suite Award Space Tokyo to Sydney
Review: Japan Airlines JAL Sky Suite 777 Business Class
Lounge Review: Japan Airlines (JAL) Sakura Business Class Lounge Tokyo Narita
Review: Japan Airlines JAL 767-300ER Business Class
Need Award Booking Help? Our fee is as low as $75 per ticket if you book your hotel through us.
If you enjoyed this, join 200,000+ readers: please follow TravelSort on Twitter or like us on Facebook to be alerted to new posts.
Become a TravelSort Client and Book 5-star hotels with Virtuoso Perks and Preferred Partner Benefits!