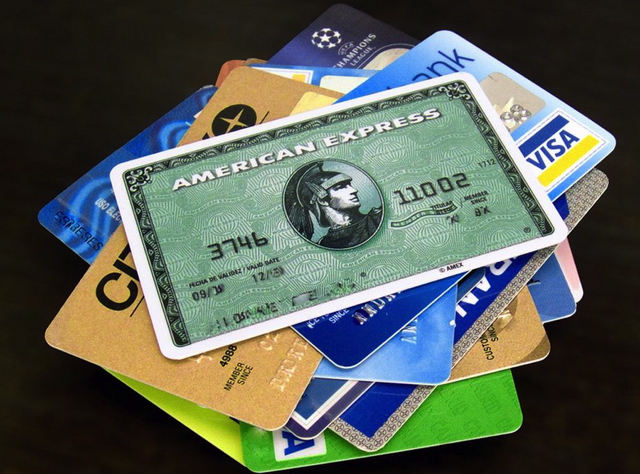 How do you get approved for more credit cards, instead of getting declined? TravelSort reader Jerry writes:
"I only apply for one credit card at a time and then after I have (quickly) met the last minimum bonus spending…..and keep getting declined for too many applications. My "official" FICO is 797 and I never miss a payment. Nothing negative on my credit reports.
You apply for many cards at a time and in a year and, even with a few declined, keep getting many cards a year. How do you do it?"
I'll bet there are others who have also had Jerry's experience of being declined for new credit cards, even with a great FICO credit score. While I'm can't speak for Chase, American Express or any other credit card issuer and don't know the other specifics of Jerry's declined applications, here are my tips to maximize your chances of being approved.
1. Know Your FICO Credit Scores, Not FAKO Scores
Jerry wrote in with his official FICO score, but sometimes I hear from readers who have confused a FAKO credit score with a FICO credit score. Confusingly, Equifax, Experian and Transunion will sell you "credit scores" that are FAKO, and not the ones actually used by banks when pulling your credit score.
Additionally, banks often have their own proprietary formula for deciding whether to approve an applicant for additional credit, so a FICO credit score is just the starting point. To get your true FICO credit score, use MyFico.com. Also see Credit Score: FICO or FAKO?
2. Lower Your Credit Utilization
While it's intuitive that paying all bills off in full and never having declared bankruptcy are important to your credit score, not everyone realizes that low utilization of your existing credit lines is also an important factor.
You can lower your utilization in several ways:
Lower the amount you spend on your personal credit cards relative to your total credit limit
Pay off any large charges immediately, without waiting for the statement due date
Charge more on your business credit cards, since only personal credit card utilization is reported to the credit bureaus
Increase your credit limit by asking for credit line increases, getting approved for new credit cards, or both
3. Apply for Several Credit Cards at the Same Time, Then Wait a Few Months
Jerry notes that he is getting declined "for too many applications." The reason why many churners apply for several credit cards at a time, on the same day and as close in time as possible, every 3-5 months or so, is so that issuers don't see a slew of recent new applications. If instead you apply for one card a month, you are less likely to be approved since each issuer will see several recent applications within the past few months.
4. Declined? Call Reconsideration and Offer to Shift Credit Lines
If you are declined by an issuer, call reconsideration within a day or two of applying to try to get your application approved. Sometimes it's simply a matter of shifting part of your credit line from another credit card you hold from that issuer, because you've reached the maximum amount of credit the issuer is willing to extend to you. If you have many cards from that issuer, you may even need to close a card or two to improve your chances of receiving instant approvals, since continue denials may simply reflect that you're at or in excess of the credit limit the issuer will extend to you. See Credit Card Denied? Call These Reconsideration Phone Numbers
5. Apply for Picky Issuers First
Some issuers, especially Barclays, will reject even applicants with high credit scores if they see a pattern of too many recent credit applications. This is why I recommend applying for Barclays cards such as the Lufthansa Miles & More Card after a few months of no credit applications, and before applying for a slew of AMEX, etc. credit cards, although now that Chase has 5/24, most applicants who don't already have valuable cards such as the Chase Sapphire Reserve and Ink Business Preferred will be best off applying for these first.
6. Sometimes It Just Takes Time and Using Your Credit Cards
Sometimes, even if you have stellar FICO scores, it just takes time to build enough of a credit history with a given issuer. They may not extend a lot of credit to you until you've been a customer with them for longer, so be patient, continue to use their cards (even beyond minimum spend, to show you're not just a churner) and perhaps a checking account as well, and over time you should be able to build up higher credit limits with the bank, thereby increasing your chances of being approved for more credit cards.
Have you been declined for credit cards despite having a stellar FICO credit score? What did you do to gain more credit card approvals?
Related Posts
Understand How Your Credit Score Works to Maximize Credit Card Rewards
Mortgage, Credit Score and Credit Card Churning Question
Credit Card Denied? Call These Reconsideration Phone Numbers
Need Award Booking Help? Our fee is as low as $75 per ticket if you book your hotel through us.
If you enjoyed this, join 100,000+ readers: please follow TravelSort on Twitter or like us on Facebook to be alerted to new posts.
Become a TravelSort Client and Book Your Hotel with Virtuoso or Four Seasons Preferred VIP Amenities!