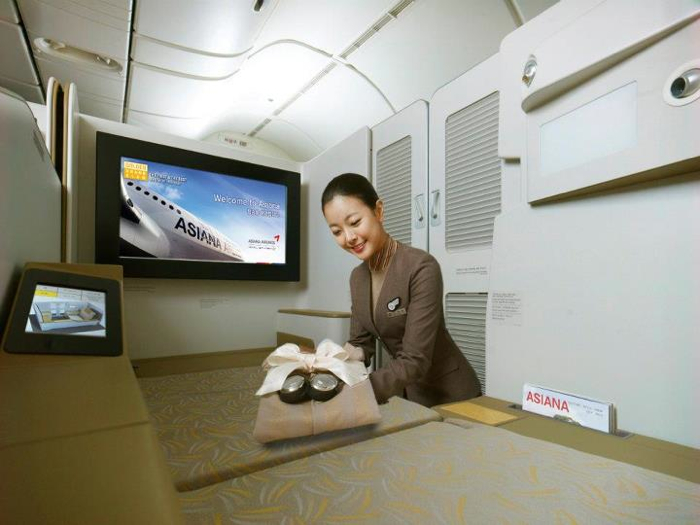 A few expiring deals reminders, in case like me you're making a to do list of everything you need to get done before the end of 2013. Hope everyone had a happy holiday!
1. Last Day to Spend $20 Coupons at A&P, Pathmark, Food Emporium etc.
If as with me you got in on the Gift Card Deal at A&P, Pathmark, Food Emporium: $60 in Free Groceries today, 12/26 is the last day to use your coupons for free groceries.
2. If You Have the AMEX Platinum, Don't Forget to Use Your $200 Airline Credit for 2013
If you recently got the targeted AMEX Platinum with the 100K signup bonus (or even the ongoing 50K Mercedes-Benz AMEX Platinum) don't forget to designate your airline and take advantage of the $200 airline incidental credit. See Maximizing the AMEX Platinum Airline Fee Credit.
3. 20 Percent AMEX Transfer Bonus to British Airways Avios by 12/31
Admittedly this isn't nearly as generous an AMEX Membership Rewards transfer bonus as we've seen in the past, as there have previously been 30%, 35%, 40% and even 50% AMEX transfer bonuses to Avios. But if you need some more Avios soon for an award redemption, then a 20% bonus is better than nothing. See 20% AMEX Transfer Bonus to British Airways Avios and also Best Deals for British Airways Avios Awards.
4. Buy Hyatt Check Certificates and Gift Cards at a 10% Discount (Stacks with AMEX OPEN 5% Cash Back)
Until the end of 2013, Hyatt is offering 10% off Hyatt Gift Cards, Gift Checks and Stay Certificates with the codeGPGIFT, up to $2000 total. Use your SPG AMEX Business card to pay, and you'll earn and additional 5% cash back statement credit via AMEX OPEN for an effective 16.5% discount, if you value your SPG points at 2.2 cents each, and this doesn't even include the Hyatt points you earn for stays when paying with the Hyatt gift card or Hyatt check certificate. See Hyatt: 10% Off Hyatt Gift Cards, Check Certificates and Stay Certificates
5. If You Have the Chase Freedom, Make Sure to Have a Chase Checking Account for the 10% Annual Bonus
Chase has transitioned from the old Chase Exclusives (with 10% bonus points + 10 bonus points per transaction) to a straight 10% annual dividend similar to the Sapphire Preferred's 7% annual dividend. I preferred the old Chase Exclusives, but everyone was moved off it (see Goodbye Old Chase Exclusives Even for Grandfathered Members). You only receive the 10% annual dividend if you're also a Chase checking customer, so if you're new to the Chase Freedom, make sure you sign up for a Chase checking account by the end of the year to receive the 10% bonus on all Freedom spend, including on 5X categories.
6. $25 Off $75 in Amazon Spend with AMEX (Registration Closed; 12/31 Last Day to Spend)
If you successfully registered your AMEX cards to receive $25 statement credit for $75 or more spend on Amazon, don't forget to buy Amazon e-gift cards by 12/31/13. Registration is closed, so you won't be able to get this deal unfortunately if you haven't already registered your AMEX cards. See $25 off $75 Amazon Spend with AMEX.
7. Last Few Days for Chase Freedom 5X Bonus on Amazon and Select Department Stores
This isn't especially crucial if you also have an Ink Bold or Ink Plus, since you can always earn 5X when buying Amazon cards at office supply stores, but not everyone has an Ink card (see Earn 5X on All Amazon Spend). Don't forget you can simply buy Amazon cards with your Freedom to earn the 5X bonus and front load your spend, then load them all to your Amazon account and use them for future purchases. And if you have Subscribe & Save items, it will use your gift card balance first.
8. Hyatt Award Chart Devaluation: Book 2014 Hyatt Awards Before January 7, 2014
The upcoming Hyatt Devaluation is creating a new Category 7 and pricier awards. You have until January 6 to book at the current award chart rates, and I would especially recommend booking the hotels that will be moving into the new Category 7 if you think you may want to stay there sometime in 2014. As a reminder, these are:
Park Hyatt Beaver Creek
Park Hyatt Milan
Park Hyatt Sydney
Park Hyatt Tokyo
Park Hyatt Zurich
Note that so far, at least, the Hyatt devaluation doesn't impact the free nights that you receive with the Hyatt Visa.
9. United Award Chart Devaluation: Book Awards Before February 1, 2014
Which expiring deals are on your list to take advantage of soon?
Related Posts