What are the best ways to use Chase Ultimate Rewards points? You'll get the most value if you transfer to United MileagePlus for Star Alliance flight awards, or to Hyatt for hotel award stays, although the full range of transfer of airline and hotel transfer partners include the following:
Ultimate Rewards Transfer Partners
Airlines
British Airways Executive Club

Korean Air Skypass

Singapore KrisFlyer

Southwest Rapid Rewards

United MileagePlus

Virgin Atlantic Flying Club
Hotels / Amtrak
Amtrak Guest Rewards

Hyatt Gold Passport

Priority Club Rewards

Marriott Rewards

Ritz-Carlton Rewards
Of the airlines, British Airways does have some handy redemptions with Avios, generally short nonstop flights, but it can be a better deal to transfer to Avios from AMEX Membership Rewards when there's a transfer bonus. For example, right now there's a 35% AMEX Transfer Bonus to British Airways Avios. Korean Air's award chart looks decent for some redemptions, but there are surcharges and it's a pain to call up for redemptions. In my view, Ultimate Rewards points are far too valuable to be wasted transferring to Southwest. Virgin Atlantic has an expensive award chart, so no thanks. That leaves United MileagePlus as the best deal.
For hotels (and inexplicably, Amtrak is listed there as well), Priority Club, Marriott and Ritz-Carlton all recently devalued their award charts, which even pre-devaluation weren't as attractive as Hyatt.
So on to what I'd pick as the best ways to use Chase Ultimate Rewards points, at least if you're interested in premium class travel, although they can be very useful when used for award travel for certain expensive point to point flights.
1. Asiana First Class Suite NYC or Chicago to Seoul: One Way for 70,000 United Miles / Ultimate Rewards Points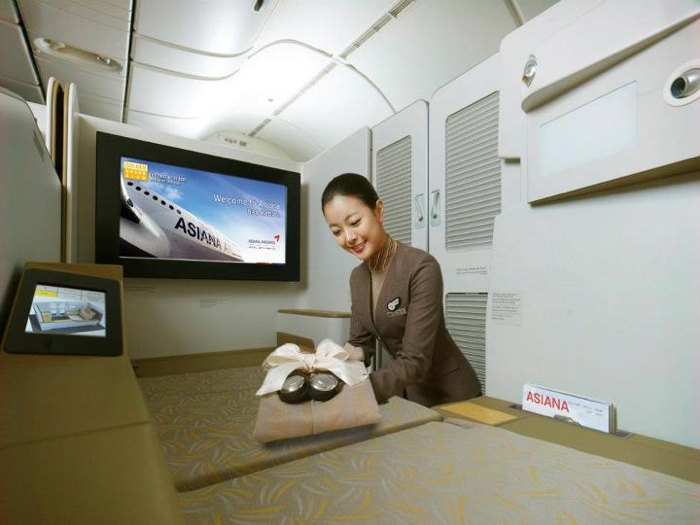 2. Lufthansa First Class U.S. to Asia: One Way for 70,000 United Miles / Ultimate Rewards Points
You'll only be able to book Lufthansa first class 15 days in advance of your departure date since first class space isn't released farther in advance. But if you do have this flexibility, you can still sometimes find space on both legs in Lufthansa First Class: U.S. to Frankfurt, then Frankfurt to Bangkok (plus, you'll have access to the dedicated First Class Terminal). Note that it's a better deal to fly first class with United miles from the U.S. to Asia via Europe (70K miles), than Europe to Asia alone (80K miles). See my review of Lufthansa's new first class.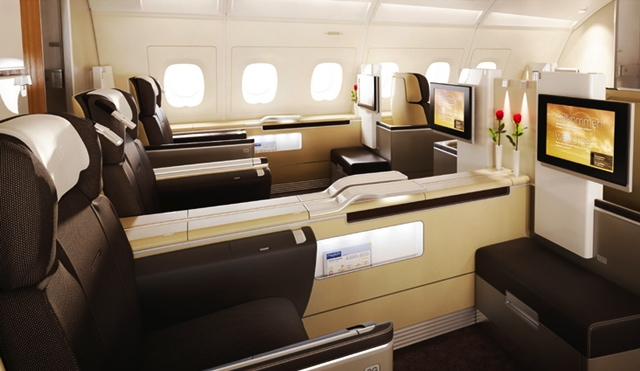 3. Swiss Business Class U.S. to Asia: One Way for 60,000 United Miles / Ultimate Rewards Points
Yes, you could do better on a round trip using US Airways miles (90,000 miles roundtrip), but keep in mind that the chances of you finding Swiss business class on both the outbound and return are next to impossible, and most other Star Alliance partner business class flights to Asia are not flat bed. So using United miles / Ultimate Rewards points gives you that flexibility of taking Swiss in one direction, and using other miles on the return.
4. Swiss Business Class U.S. to Europe: One Way for 50,000 United Miles / Ultimate Rewards Points
If you're in Canada or the East Coast, it can be worth grabbing Swiss business class to Europe out of Montreal, if you see award space within a few days of your departure.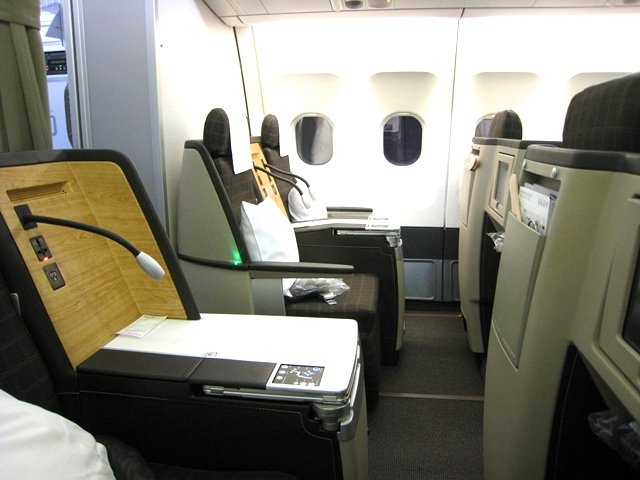 5. Cathay Pacific First Class between NYC and Vancouver: One Way for 37,500 Avios / Ultimate Rewards Points
As I wrote in my review of Cathay Pacific First Class NYC to Vancouver this has to be the classiest U.S. transcontinental flight. A great deal at just 37,500 Avios / Ultimate Rewards points, although as I mentioned above, it's currently a better deal to transfer 28,000 AMEX points with a 35% transfer bonus to British Airways Avios to book this award.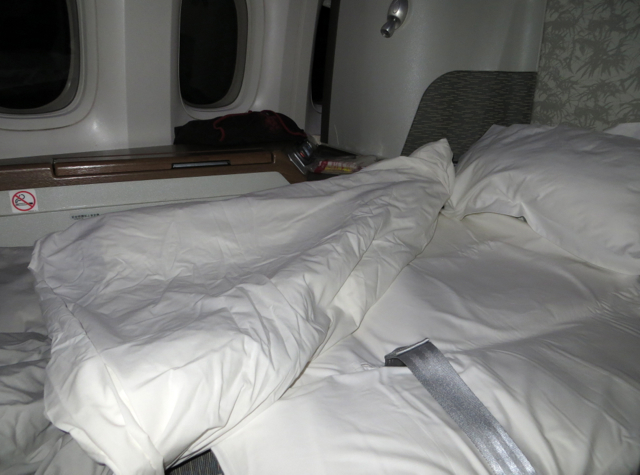 6. Thai First Class Asia to Australia: One Way for 60,000 United Miles / Ultimate Rewards
If you're flying to Australia via Asia, this is a good bet for a first class product to Australia, not to mention access to the Thai First Class lounge at Bangkok, even if Thai Airways isn't as consistent a product as one would like.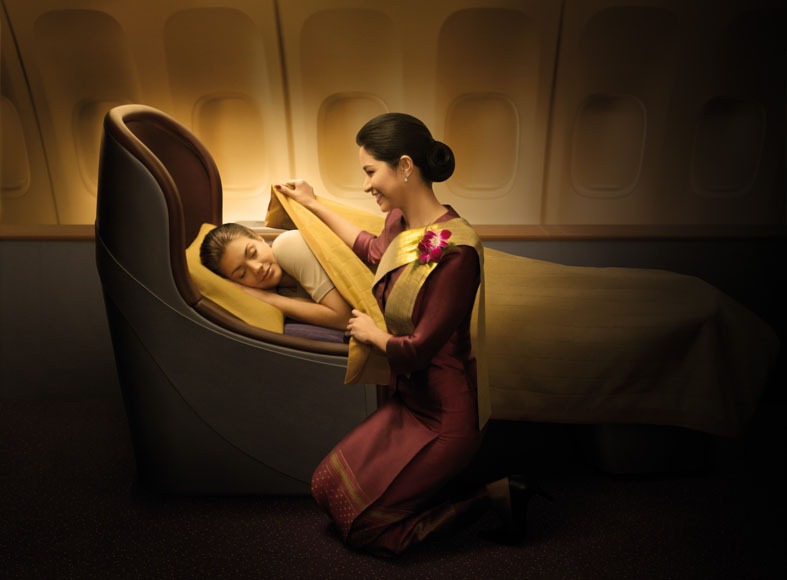 7. Air New Zealand Business Class Japan to Auckland: One Way for 40,000 United Miles / Ultimate Rewards Points
The nice thing about this award from Japan is that it's cheaper than the same award from Shanghai, even though the Tokyo flight goes via Shanghai. So as long as you don't mind the stopover, this is a good deal. Make sure the ex-Shanghai flight is on the 777, for the flat bed seats.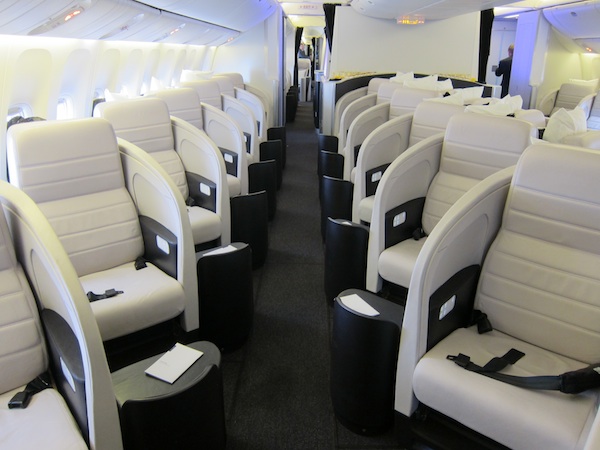 8. Park Hyatt Maldives Park Villa: 22,000 Hyatt Points / Ultimate Rewards Points
This has to be the best redemption right now in Hyatt Gold Passport–a lovely stand alone villa, including a sumptuous breakfast for two daily, in a true island paradise in the Maldives. It takes awhile to get to and isn't a cheap destination, fortunately, otherwise it would be impossible to find award availability.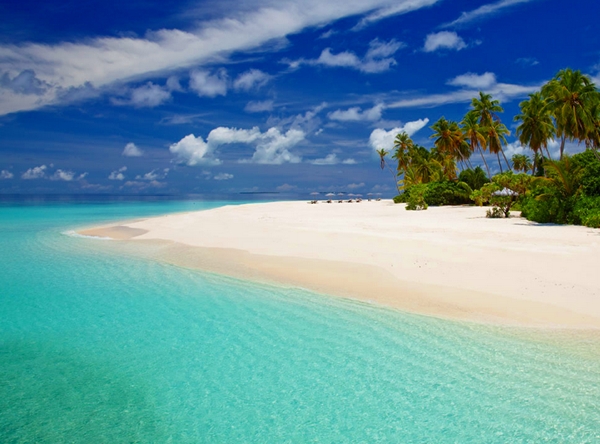 9. Park Hyatt Paris Vendome Park Queen Room
While not the Maldives, Paris is a fantastic city to visit, although also incredibly expensive for true luxury properties. That makes even the entry level Park Queen Room a good deal at 22,000 points.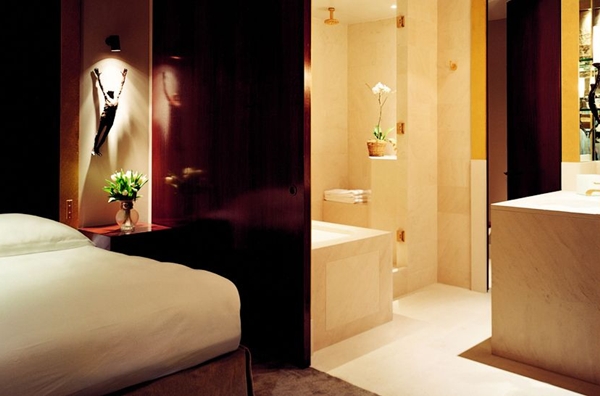 10. Expensive Economy Class Awards
Sometimes you need to get from point A to point B and either only one airline flies the route, or flies it frequently at times convenient to you. If it's a Star Alliance route, such as an expensive Lufthansa intra-Europe flight, it's the perfect candidate for transferring Ultimate Reward points to United to book. If it's an expensive domestic flight in the U.S., South America or Australia it's often a good bet for transferring Ultimate Rewards points (or AMEX Membership Rewards points if there's an Avios transfer bonus) to Avios to book the award.
What are your favorite ways to use Chase Ultimate Rewards Points?
Related Posts