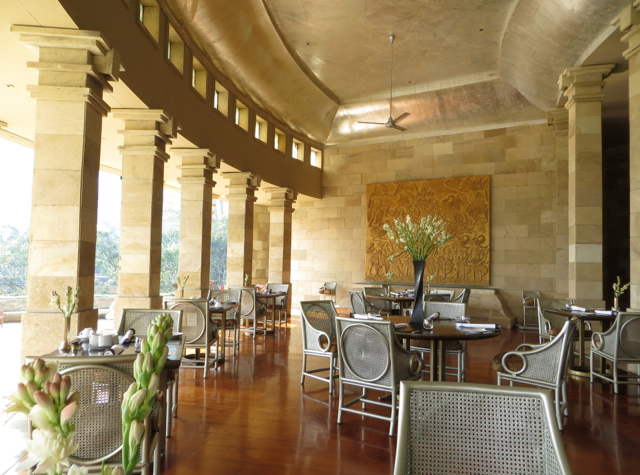 This Amanjiwo Restaurant Review covers our food and dining experiences at Amanjiwo in Central Java, near Borobudur. Future posts will cover a sunrise visit to Borobudur and other Amanjiwo cultural experiences.
The posts are part of a trip report including Singapore Suites, Cathay Pacific First Class, Emirates First Class, Asiana First Class and luxury resorts and dining in Southeast Asia. For the previous posts, please see:
Singapore Suites A380 Review: New York JFK to Frankfurt
Review: Lufthansa Senator Lounge Frankfurt
Singapore Suites A380 Review: Frankfurt to Singapore
Singapore Airlines Private Room Lounge Review
Cathay Pacific First Class Review NYC JFK to Hong Kong
Singapore Suites A380 Review: Singapore to Hong Kong
Review: Grand Hyatt Hong Kong Club Harbour View Room
Tin Lung Heen Hong Kong Dim Sum Review
Review: Grand Club Lounge, Grand Hyatt Hong Kong
Emirates First Class A380 Review: Hong Kong to Bangkok
Review: Novotel Bangkok Suvarnabhumi Airport Hotel
Conrad Koh Samui Zest Restaurant Review, Menu and Prices
Koh Taen Snorkeling with Tours Koh Samui Review
Conrad Koh Samui Jahn Restaurant Review, Menu and Prices
Four Seasons Koh Samui Breakfast and Koh Thai Kitchen Review
Takho Bangpo (Bang Por Seafood) Koh Samui Review
W Koh Samui Breakfast and Kitchen Table Review
Singapore Gardens by the Bay Review
One Ninety Singapore Review and Menu
Amanjiwo Review, Borobudur, Java
Amanjiwo Restaurant
Amanjiwo's Restaurant is in a graceful open-air crescent just a few steps down from its circular lobby, with views onto the outdoor terrace and beyond, the rice fields and Borobudur in the distance. Fragrant sprays of jasmine adorn the restaurant, and in the evening, fresh jasmine flowers surround the candles while the resort's gamelan ensemble plays, lending a very romantic atmosphere.
As the sun is strong in Java, we always chose to dine in the restaurant, with its shade and still lovely views, instead of The Terrace.
Amanjiwo Breakfast
If you book as a TravelSort Client, breakfast is included, which is a great benefit considering its quality. It's served a la carte, so everything is freshly prepared, and there are both Indonesian and Western choices on the menu: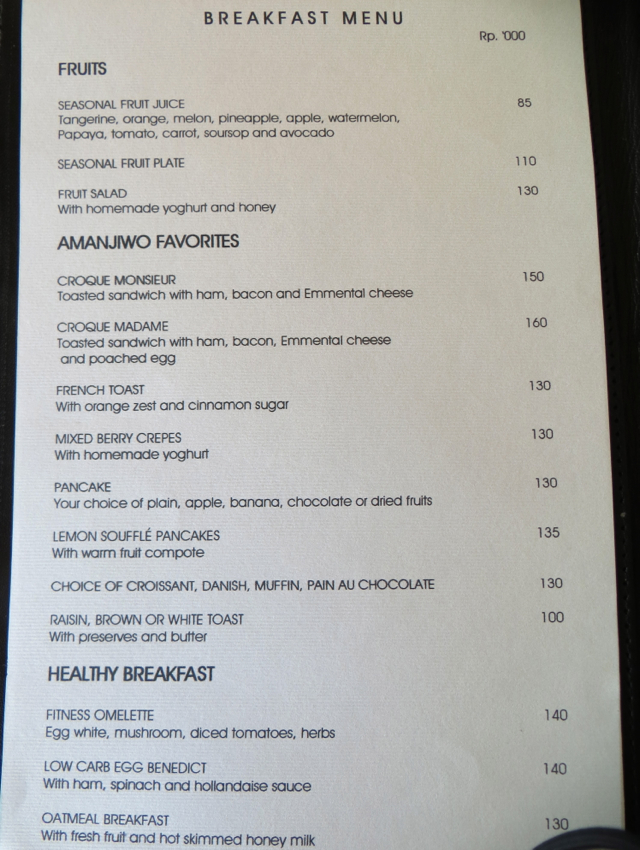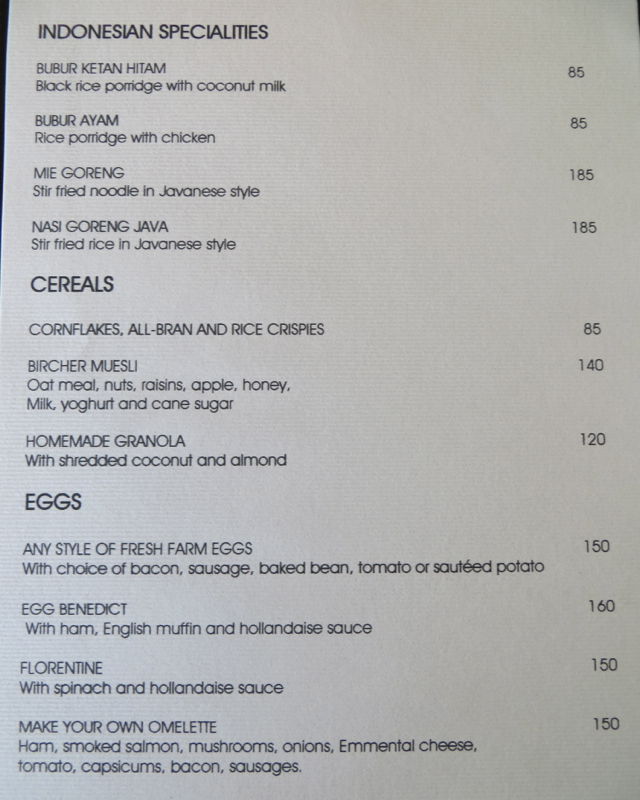 Here are our favorite Amanjiwo breakfast selections:
1. Lemon Souffle Pancakes with Warm Fruit Compote
Hands down the best pancakes of this trip, and some of the best pancakes I've ever eaten. There's a reason why, after trying this, my husband and the munchkin only ordered this for every single one of their breakfasts, and I kept stealing bites.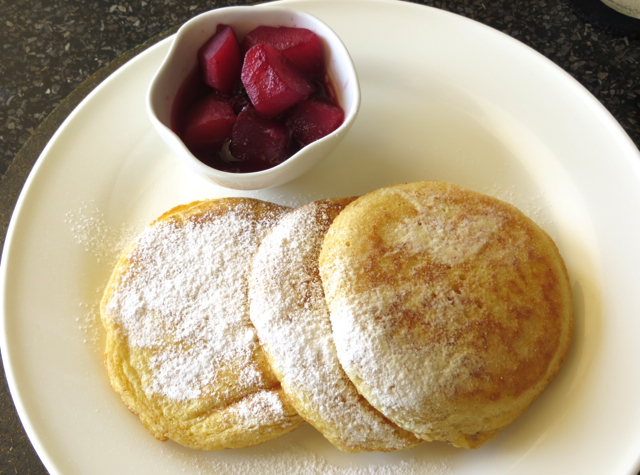 2. Homemade Yogurt with Granola
At home, my usual breakfast is yogurt and granola, and Amanjiwo's homemade, thick, creamy yogurt with crunchy housemade granola was heavenly. If wish I could replicate both of them here in NYC.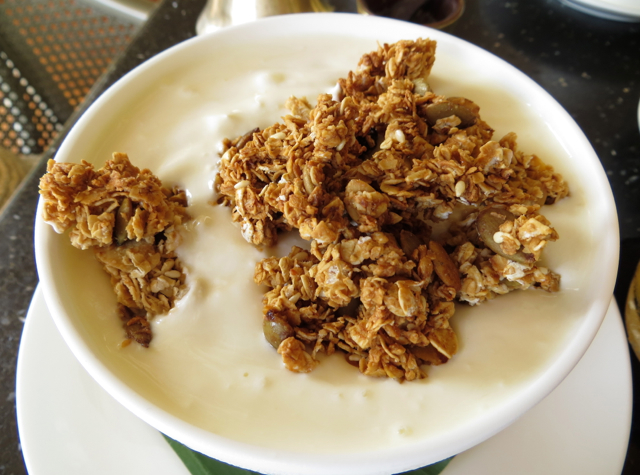 3. Mie Goreng
Noodles are such a staple breakfast food in Asia, and my ideal breakfast includes some savory noodles, followed by some sweet breakfast items. I really enjoyed the Mie Goreng served for breakfast at Amankila, and Amanjiwo's was nearly as good. Love that there are fresh chilis provided so you can amp up the heat!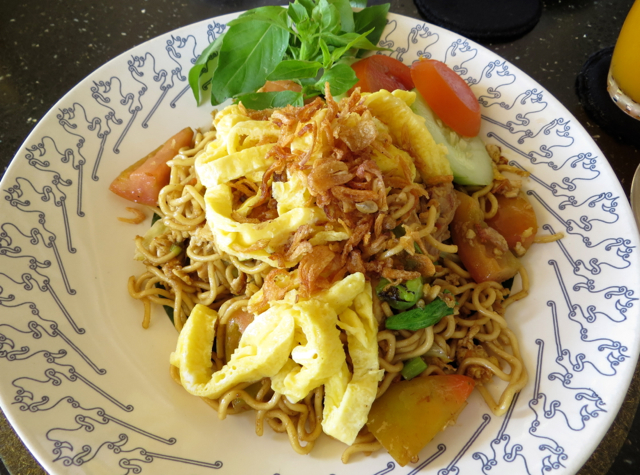 4. Fresh Squeezed Juices
The first thing we always ordered were fresh squeezed juices–our favorites were tangerine, and, for the munchkin, watermelon. I also tried soursop, which was delicious and with such a unique flavor–kind of a cross among pineapple, coconut and banana. But it also seemed richer and more filling than other juices, and you don't want to fill up on juice given all the other great breakfast options.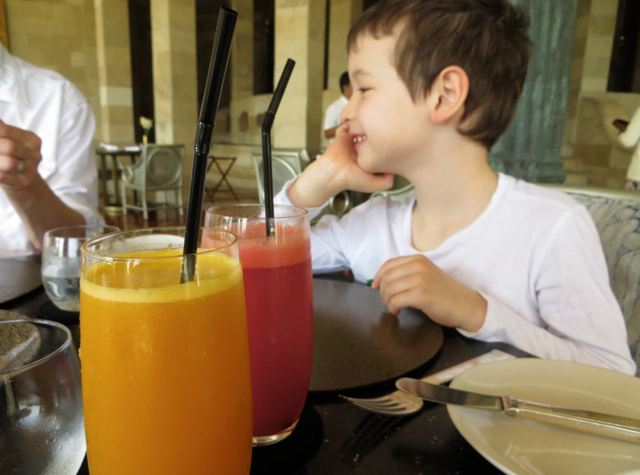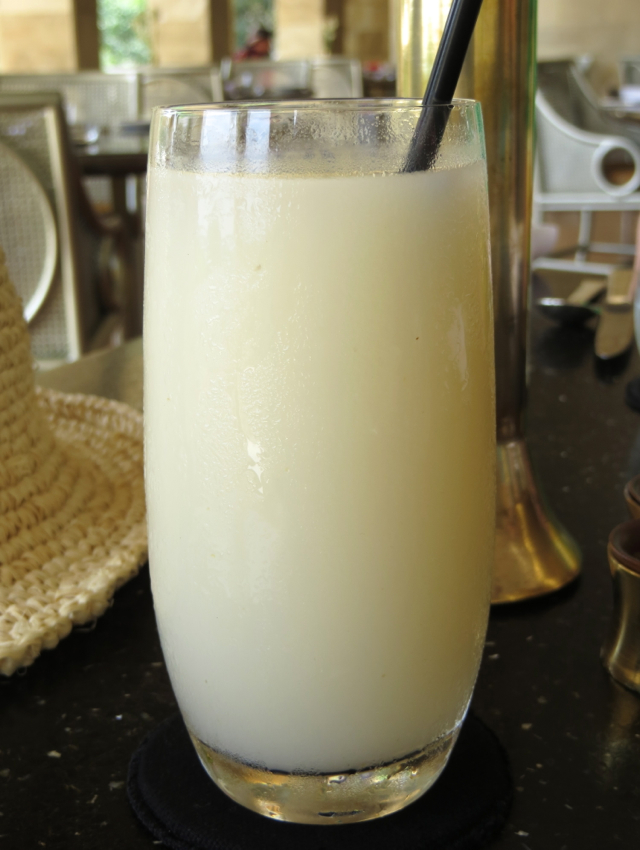 5. Mixed Berry Crepes
Although our favorite remains the lemon souffle pancakes, the mixed berry crepes would have been our favorite sweet breakfast option had the pancakes not existed. Plump berries were encased in the crepes, with that addictive housemade Amanjiwo yogurt drizzled with honey served alongside.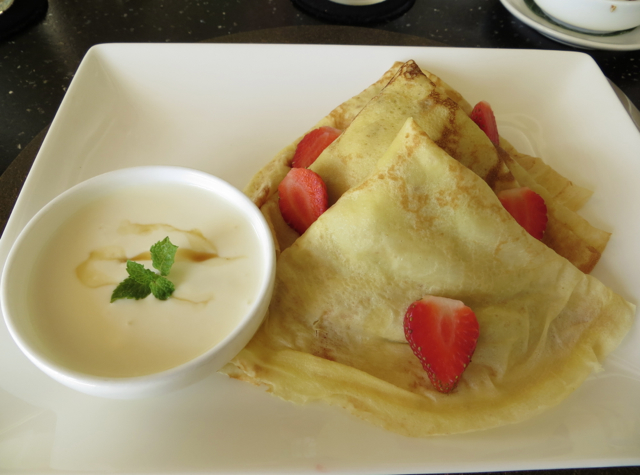 6. Bircher Musesli
While I'm not a bircher muesli fan, my husband is, and he gave Amanjiwo's version a big thumbs up for its taste, creaminess and pretty presentation.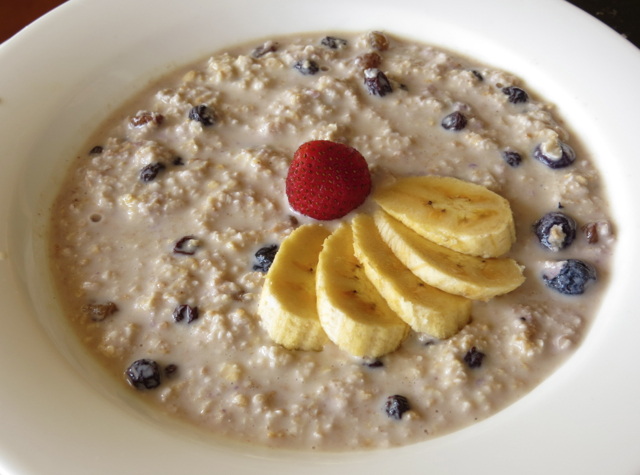 7. Croque Madame
If you want a breakfast sandwich, it's hard to go wrong with the Croque Madame: a grilled ham and cheese sandwich served with two poached eggs atop.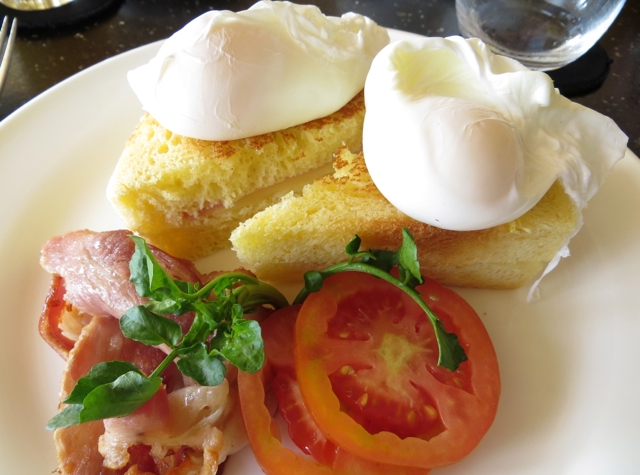 8. Cappuccino
I usually need an espresso drink in the morning to get going, and Amanjiwo's capuccino really hit the spot–perfectly foamed and strong.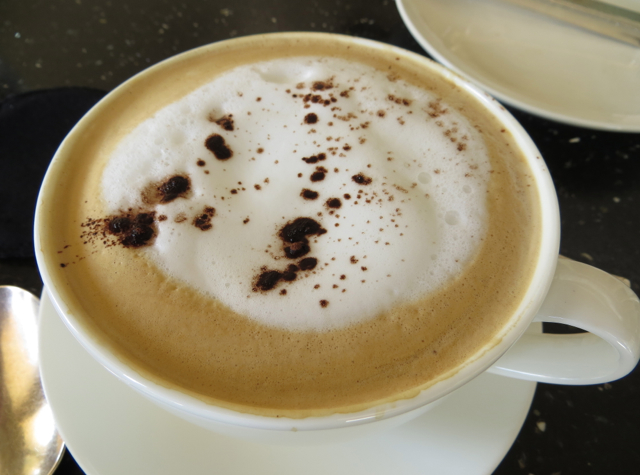 Amanjiwo Lunch and Dinner
TravelSort Clients enjoy a complimentary lunch for two once during their stay, as a Virtuoso benefit. I highly recommend trying the local Indonesian specialties, which are offered both for lunch and dinner, although Western dishes are prepared expertly as well. Families will be happy to know there's a children's menu (and even a baby menu of purees).
In the evening, a tasting menu is offered that changes daily, or you can opt for the house specialty, Makan Malam, a multi-course Javanese dinner served in traditional brass bowls.
Here's the Amanjiwo Menu with Indonesian dishes: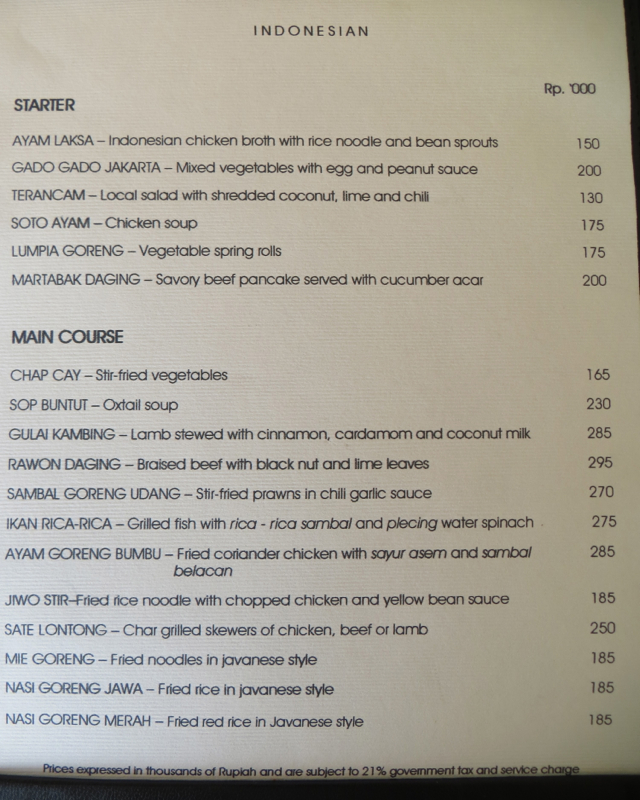 And the Amanjiwo Lunch Menu of Western dishes: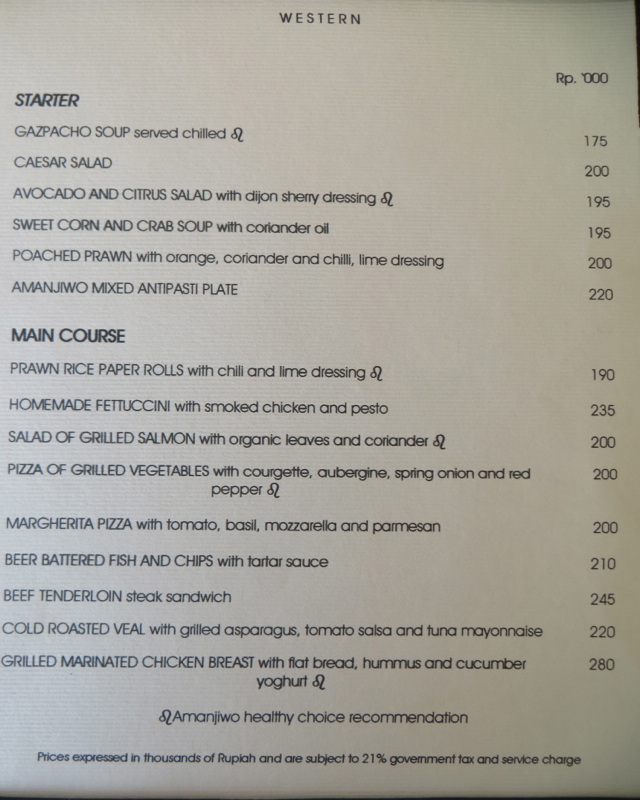 The Amanjiwo kids' menu has all the usual favorites: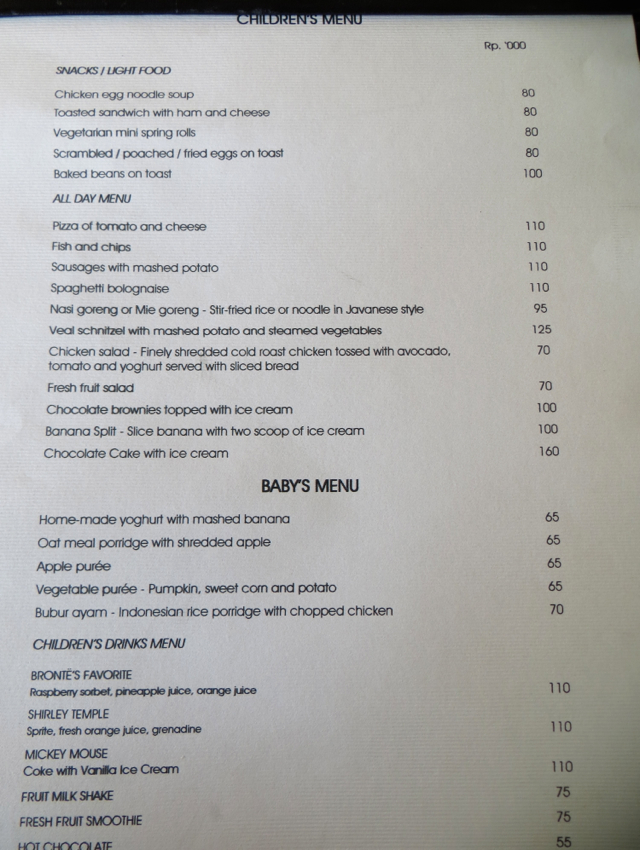 While the highlight of our stay was a special dinner on our last night (more on that in a future post) here are our favorites from our other lunches and dinner:
1. Martabak (Murtabak)
While this was the first visit to the Java part of Indonesia for all of us, I had fond memories from many years ago of eating murtabak in Malaysia (and even watching it being made, which is like a high octane version of pizza dough throwing). Amanjiwo offers Indonesian Martabak under its Appetizer Menu, as it makes a nice shared appetizer for the table, but it also served as the perfect lunch for me.
Martabak can have various fillings, but Amanjiwo's is filled with ground meat and onions, encased in a perfectly crisp pastry, and is delicious.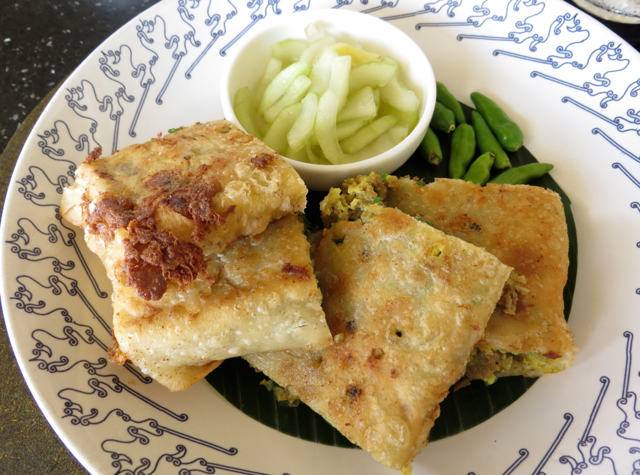 2. Ayam Goreng Bumbu (Fried Coriander Chicken)
My husband is a fan of fried chicken, and Amanjiwo's Ayam Goreng Bumbu is exemplary, with a flavorful, crispy exterior and juicy meat, all smothered with an addictive sambal. We were less fond of the traditional sweet sour sayur asem broth it was served with, but are glad to have tried it nonetheless, as it's a traditional accompaniment to ayam goreng and other fried foods.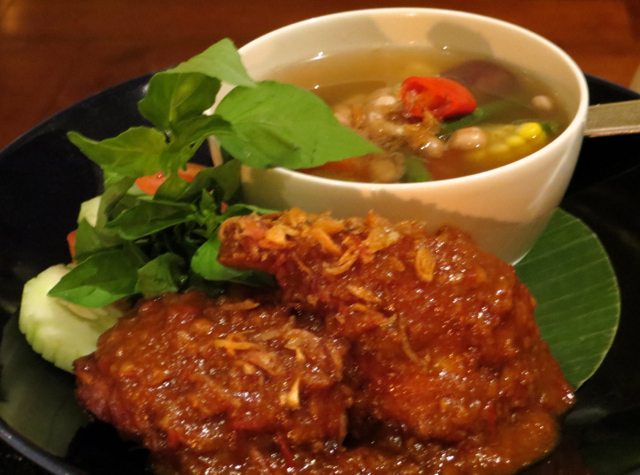 3. Beer Battered Fish and Chips
Well, this was a surprising winner and I wouldn't have expected to see it even on the Western menu, but my husband proclaimed it one of the very best fish and chips he's ever eaten. And while I'm not a fish and chips fan, even I had to admit it was a great rendition.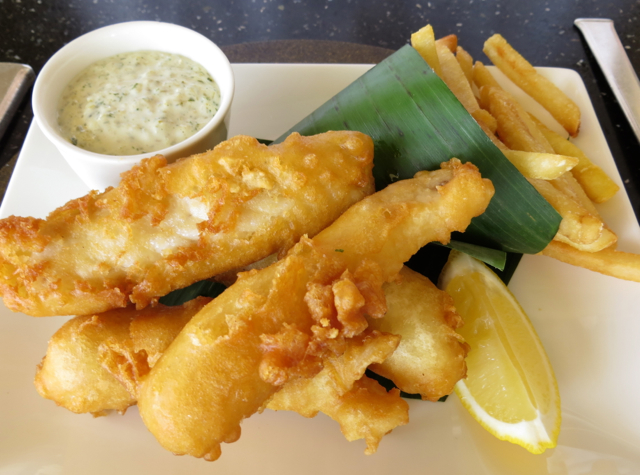 4. Chocolate Souffle
Possibly this should be ranked higher, but I barely got to taste it (even though I ordered it) since I was talking with Amanjiwo's GM, Mark Swinton, when the souffle arrived, and in the meantime my husband and the munchkin pretty much polished it off. The few crumbs I tried were good, and the chocolate and vanilla sauces (which was pretty much what I was left with) were fantastic. Pro tip: order this when ordering your main dishes or at least during your meal, as it does take 25 min. to bake.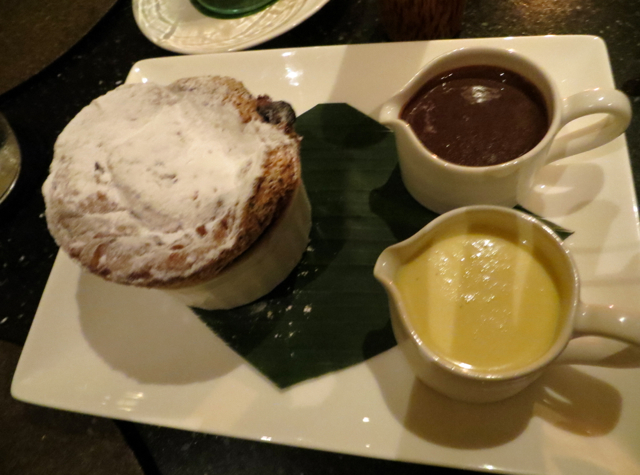 5. Ikan Rica Rica
Ikan mean fish in Indonesian, and I've had a number of other Indonesian fish dishes, but never with rica rica sauce prior to Amanjiwo. It turns out to be a delicious, spicy sambal made with bird's eye chilis (yes, very hot), shallots, garlic, ginger, kaffir lime leaves and lemongrass. Recommended, for anyone who enjoys spicy seafood.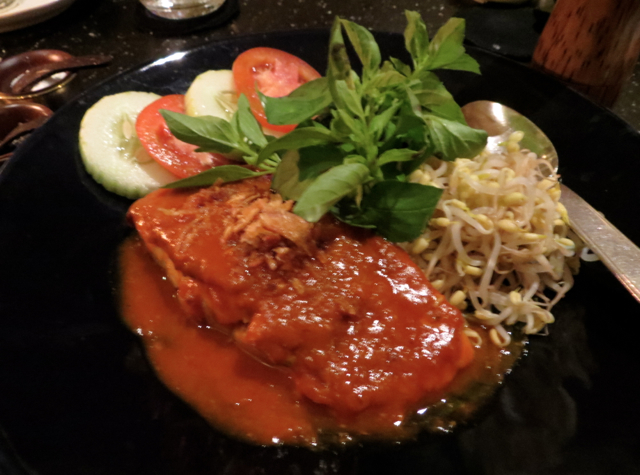 If you've dined at Amanjiwo, what were your favorites?
Related Posts
Amanjiwo Review, Borobudur, Java
Top 10 Aman Resorts in the World
Top Hotels in Madrid, Barcelona, Lisbon, Istanbul and Marrakech
Virtuoso Hotels: Bookings with Upgrades, Complimentary Breakfast and VIP Perks
Need Award Booking Help? Our fee is as low as $75 per ticket if you book your hotel through us.
If you enjoyed this, join 100,000+ readers: please follow TravelSort on Twitter or like us on Facebook to be alerted to new posts.
Become a TravelSort Client and Book Amanjiwo with Virtuoso Amenities!