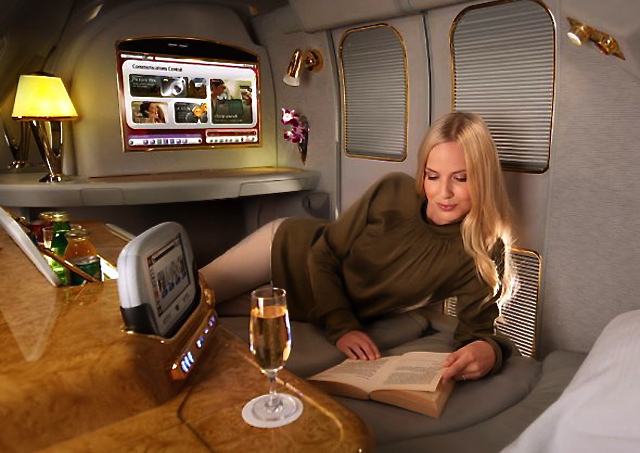 4/11/13 Update: British Airways has been added–it's now possible to book one way awards on British Airways or include in a mixed partner award with Delta and American. Personally, I'll get more excited when I see Cathay Pacific and Emirates added, though…
Update: Unfortunately it is NOT yet possible to do one way or mixed partner awards with any of Alaska's partners except for Delta and American. Per the Alaska representatives I spoke with, they are working on making this possible later this year, but there's no ETA yet. You can at least use Delta or American, in addition to Alaska, to get you to the international gateway city for an international award, but the good stuff is yet to come.
_________________________________________________________________________
Alaska Airlines is finally introducing one way and mixed partner awards, making good on rumors last month that this would happen. This is a big deal because until now, one of the most frustrating things, as mentioned in Maximize Alaska Airlines Mileage Plan Awards, is that when booking a great partner award with Alaska Airlines Mileage Plan miles you couldn't 1) Book a one way award or 2) Mix partner airlines on an award ticket.
For example, if you found space to Europe one way on British Airways and space on the return on American Airlines, you couldn't book that award; nor could you just book a one way award (or rather, you'd be paying for a round trip award regardless). The only "mixed" award you could have was using Alaska Airlines to get to the partner's international gateway city, and that was it.
Now, if you look at Alaska Airlines Mileage Plan awards on the Web site, you can see that it's possible to book an American Airlines one way award for half the mileage of a round trip. That said, you can also see that the Delta award is still showing up at the roundtrip price, so that will need to be verified later when the Alaska call center opens whether this is intentional (since Delta doesn't offer its own members the ability to book one way awards, even though one way Delta awards can be booked via Skyteam partner Air France/KLM) or a glitch.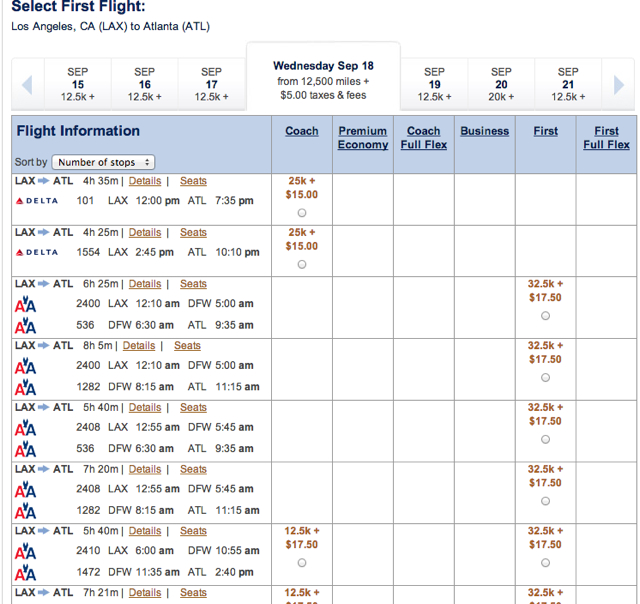 And here's a mixed award, with Delta on the outbound and American Airlines on the return; in this case, as part of a round trip, the Delta segment prices as a one way:
Now, Alaska's Web site doesn't show award availability for most of its international partners, such as Cathay, Emirates, British Airways, etc. so we won't know definitively until later today when this can be verified with the call center whether the one way and mixed partner awards we see in the American and Delta example above applies to all partners, but it would be strange if it didn't.
Another wrinkle that Matthew found is that Alaska tends to bury the mixed cabin award information (e.g. when one segment is in business and another segment is in coach) so pay attention when you see an alert "Available flights may contain First, Business, Coach or combinations of First, Business and Coach Class seats" since the last thing you want is to have that long transcontinental flight in coach.
But all in all, assuming it's possible to book one way awards and mixed partner awards with all Alaska Airlines partners, this is a huge positive for Mileage Plan and makes Alaska Airlines miles much more usable. You could go one way using Alaska miles to South Africa via Hong Kong in Cathay First Class for just 70,000 miles, or fly Emirates First Class to the Middle East for 90,000 miles!
It pretty much compensates for Alaska eliminating first class for the companion ticket that comes with the Alaska Visa…which reminds me, I need to start planning a trip to Hawaii to use my companion ticket before it expires.
Do you plan to book a one way or mixed partner Alaska Airlines award?
Related Posts
Maximize Alaska Airlines Mileage Plan Awards
Alaska Airlines: New Emirates Award Chart and FAQ
Alaska Companion Ticket: No More First Class
Need Award Booking Help? Our fee is as low as $75 per ticket if you book your hotel through us.
If you enjoyed this, please follow TravelSort on Twitter or like us on Facebook to be alerted to new posts.
Become a Member to find your perfect luxury or boutique hotel at up to 50% off: TravelSort Hotels
HT: Matthew