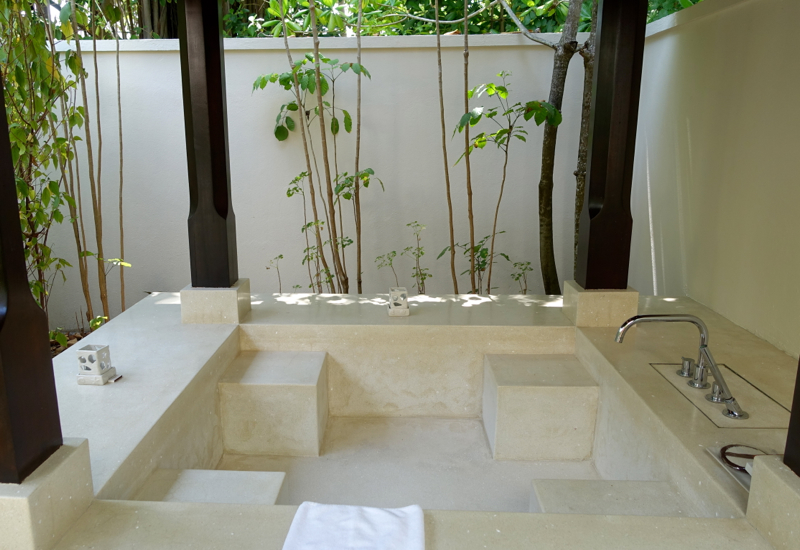 Ever stayed in a hotel where the design was form over function? My husband and I were laughing at just how poorly designed the room we stayed in last night was–and no, this wasn't a W Hotel going for two or three hundred dollars a night, but instead a resort where rates can start at $1150 + tax per night or more for the room type we were in. I'll be posting a full review of the resort in due course, but here are a few of the design flaws we experienced, along with others we've encountered at other hotels.
1. You Can't Turn the Lights and/or the Electronics Off
One of my biggest pet peeves for hotels (and for airlines as well, for that matter) is when it's not easy to turn a particular light or the TV off. While in this particular resort room we were fairly easily able to turn off the lights we needed to, the TV, which was on with the resort's own music and visuals when we arrived, was another matter. It took several minutes before we were able to turn it off. That just shouldn't happen–in my view, the controls should be intuitive, and it should be easy to turn electronics and lights on and off manually, without even needing to delve into an iPad or other device.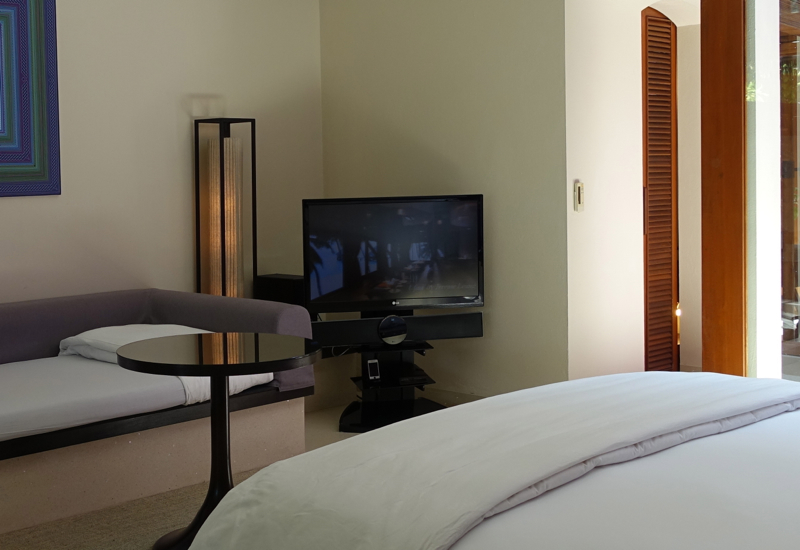 2. There Isn't Good Sound and/or Light Insulation Between the Bathroom and the Bedroom
This is another big red flag for me. Sometimes one of us needs to go to the bathroom in the night, but it shouldn't wake other family members up. Unfortunately, when you have any kind of design where there's not a solid door such that there's light and/or sound leakage, it's more likely to wake up others. That's what happened last night, when I was woken up by my son going to the bathroom, because the door wasn't solid and the sound was the same as if it was happening in the bedroom.
Similarly, I mentioned this issue at the Novotel Bangkok Airport Hotel, where even though there were blinds that could be closed in front of the window from the bathroom to the bedroom, light still filtered out, potentially disturbing a partner if one had to use the bathroom during the night.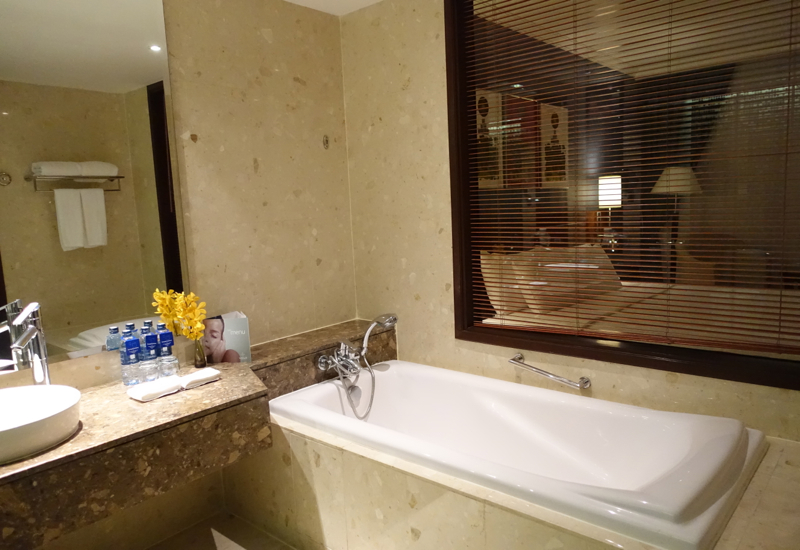 3. The Toilet Keeps Running If You Flush It the "Wrong" Way
While there can easily be cases of toilets that temporarily don't work, I put this one in the category of design flaw, because if you turned the toilet handle one way, it usually worked, but if you turned it the way both my husband and I were prone to do, it invaribly tangled itself up and led to the toilet running, until you untangled the chain. One of us is right handed and the other left handed, so we're likely not the only ones having this issue.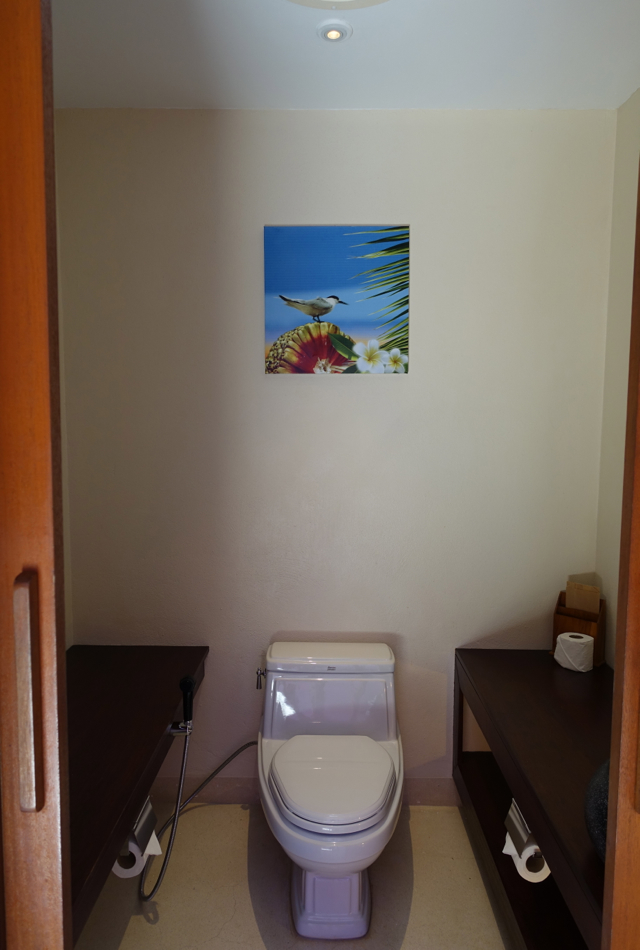 4. There Are No Towel Racks or Hooks Where You Need Them
This type of design flaw makes you wonder what the hotel room designer was thinking (or not thinking) when s/he designed it. When there are no convenient towel racks or hooks for towels by the shower, bath or even by the sink in the bathroom, something is just wrong.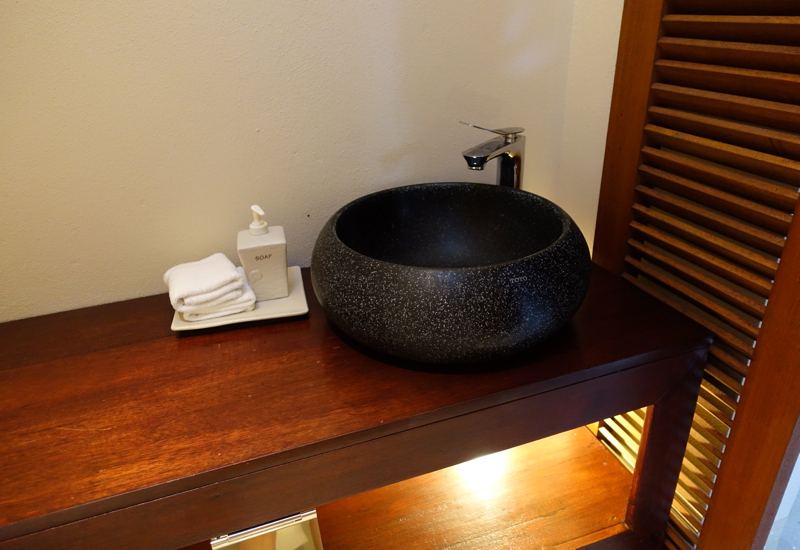 5. The Bathtub is Huge But Uncomfortable
Baths are supposed to be relaxing, right? That's why there are bath salts, bath foam, sometimes even head cushions at one end of the bath…well, take a look at this bath. It's big, no question about that–you could fit a family of 4 in there. It's also nicely symmetrical. But relaxing? Just look at the hard edges, corners and straight sides. Would you want to lie down in this bath?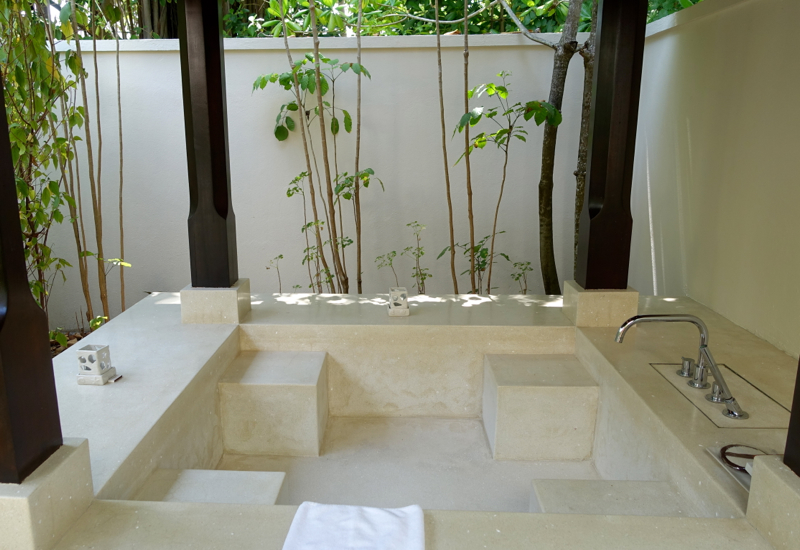 6. It's Hot and There's No Air Conditioning Where the Sink and Mirror Are
I kid you not, while the bedroom and even the clothes closet had air conditioning, the his and hers sinks area did not. My husband took issue with my assertion that only a man could have designed a room this way, but readers who are women–would you want to be applying makeup in sweltering 85-90 degree heat with no air conditioning? Even brushing teeth and hair was uncomfortably hot here, yet in the toilet area, where there was also a sink, there was no mirror.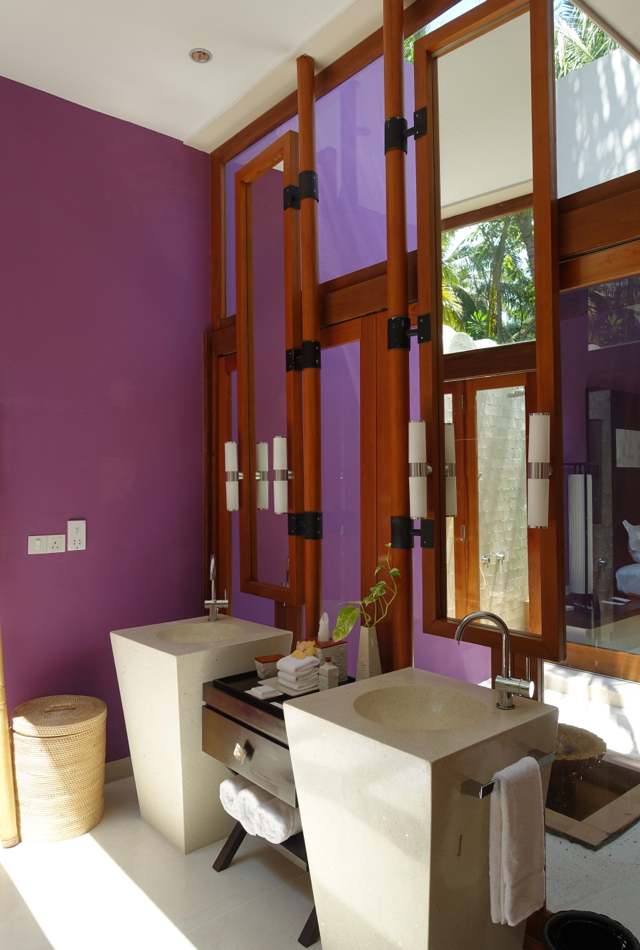 7. The Door to the Shower is Incredibly Awkward to Manoeuver
There are many hotels where unfortunately the shower door is not designed well–it either is ineffective at keeping water in the shower, such that water gets all over the bathroom floor when you shower, or it's practically flush with the floor, so that in the process of opening it, you inadvertently push the bathmat out of the way.
This resort's door separating the hot vanity area (mentioned above) from the outdoor shower had a different problem–it was plain awkward to open and close, and often scraped against the stonework of the shower, which already showed plenty of wear from other guests apparently having the same problem. Half the time it was just too frustrating to get it to open all the way, so we'd hop precariously onto the shower ledge then onto the stepping stones.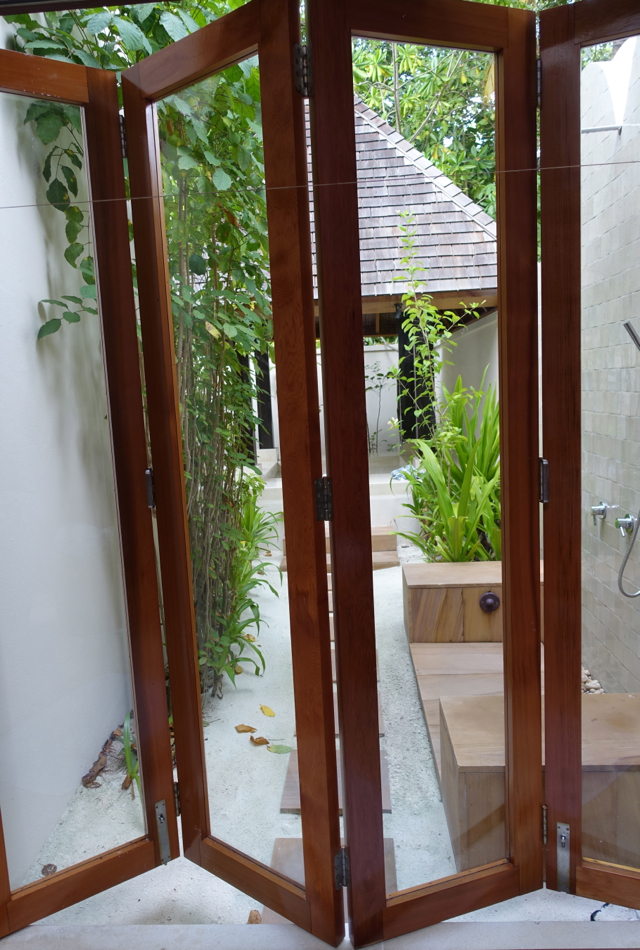 8. Easily Staining Material
It always amazes me when a hotel chooses to have white furniture or use Carrara (Carrera) marble. This is, after all, a hotel, and you can't count on guests treating it with the same reverence they would if they personally had invested thousands of dollars on the furnishings. For example, at the Park Hyatt Siem Reap, our marble countertop on which the Nespresso machine sat was badly stained by coffee.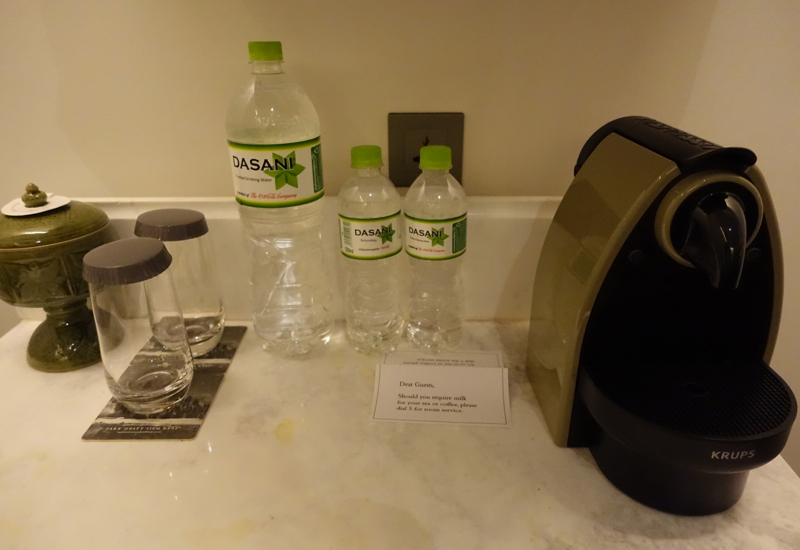 And I'd hate to have to maintain those white Virgin America first class seats, by the same token.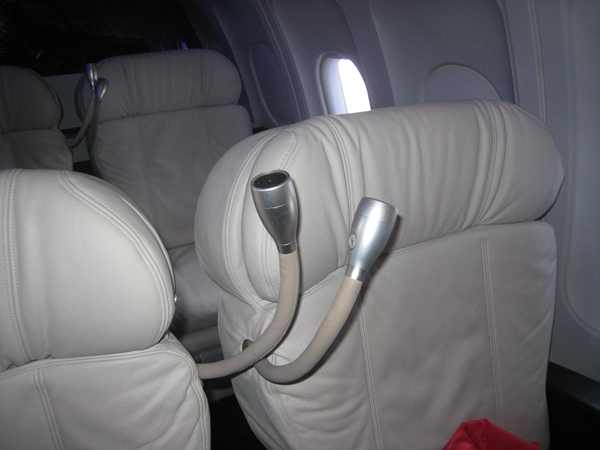 Have you stayed at any hotels recently where design was more form over function?
Related Posts
What Makes a 5-Star Hotel? Top 10 Things to Look For
Review: Novotel Bangkok Airport Hotel Suite
W New York Downtown-NYC Hotel Review
Crowne Plaza Singapore Changi Airport Hotel Review
Need Award Booking Help? Our fee is as low as $75 per ticket if you book your hotel through us.
If you enjoyed this, join 150,000+ readers: please follow TravelSort on Twitter or like us on Facebook to be alerted to new posts.
Become a TravelSort Client and Book 5-Star Hotels with Virtuoso or Four Seasons Preferred Partner Amenities!