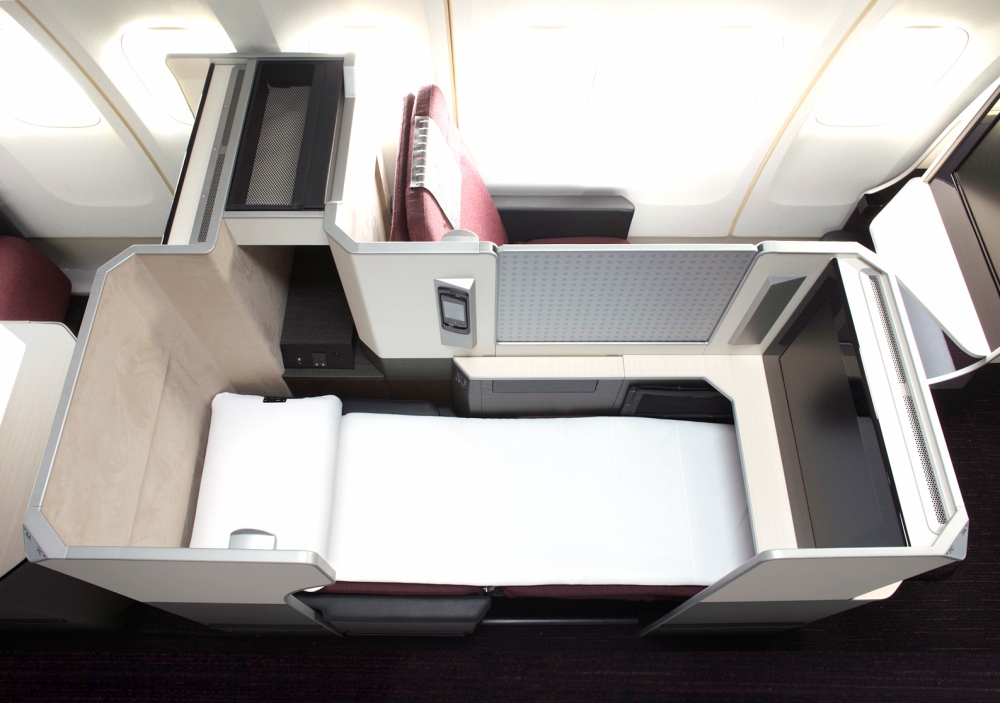 Earn 25,000 AAdvantage Miles for a new Sprint account. Although not a new offer, since it's been extended from last year, I thought it worth mentioning for those considering a carrier switch, as I am. I'm in the market for a new wireless plan due to some recently announced cost increases from my current carrier, and am actively considering switching to Spring and earning this AAdvantage miles bonus. Here are the offer details:
Register at sprint.com/AAdvantage before or within 30 days of activating a new Sprint account
Earn 20,000 AAdvantage miles for the new account
Earn 417 AAdvantage miles per month for an active Sprint account = 5000 AAdvantage miles each year
You can pre-register for the offer with your AAdvantage number if you're still deciding whether to open a Sprint account, and if you open an account within the next 90 days your AAdvantage account will automatically receive the 20,000 bonus miles.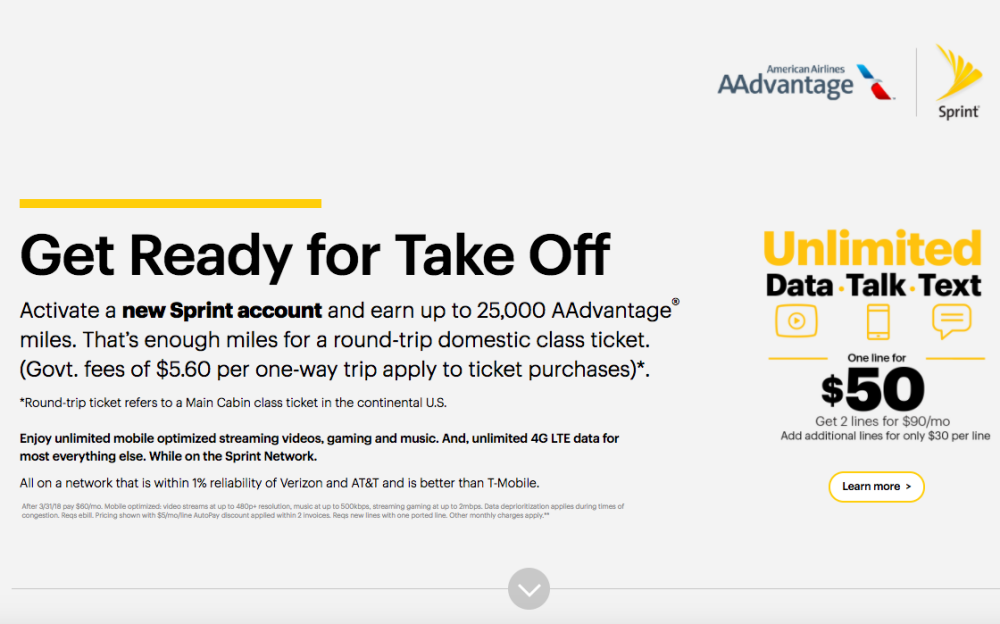 FAQ
Are Existing Sprint Subscribers Eligible?
Existing Sprint subscribers are only eligible for the loyalty bonus of 417 miles per month, 5000 per year.
When Will the 20K AAdvantage Miles Post to My Account?
Sprint terms say to allow 8-10 weeks for the miles to post.

What Are the Best AAdvantage Miles Award Redemptions?
Can the Offer Be Combined with Sprint Discount Program (SDP) Discounts?
No, the AAdvantage offer isn't combinable with SDP deals; you'd have to choose one or the other.
Can a Spouse or Household Member Also Earn 20,000 Miles If We Set Up One Account for Both of Us?
No; the 20K AAdvantage miles bonus is per account, not per line.
When Does the AAdvantage Offer Expire?
Per the Sprint terms, the offer expires 3/31/17.
What is the Intro Price Per Line for New Sprint Customers?
For new Sprint customers, a Sprint Unlimited plan (unlimited mobile optimized streaming video up to 480p, streaming gaming up to 2Mbps and music up to 500Kbps and unlimited talk and text is $50 + taxes/surcharges per month until 3/31/18, when the price goes to $60 per month for 1 line or $100 per month for 2 lines.
What's the Sprint Coverage in My Area?
Check the
OpenSignal Map
to get a sense of Sprint coverage in your area.
What's the Best Credit Card to Use for Sprint Cell Phone Service?
If you have the Ink Plus or Ink Bold card (which are no longer available to new applications) these earn 5X per dollar for cellphone service as well as Internet and cable service charges. Otherwise, the new Ink Business Preferred earns 3X per dollar.
What's an AAdvantage Mile Worth?
A good rule of thumb is somewhere between 1.8 – 2 cents per mile, although we tend to redeem our AAdvantage miles for 5-8 cents per mile or more. At 1.8 -2 cents per mile, 25,000 AAdvantage miles is worth $450-500.
Have you earned 25,000 AAdvantage miles by switching to Sprint?
Recommended Posts