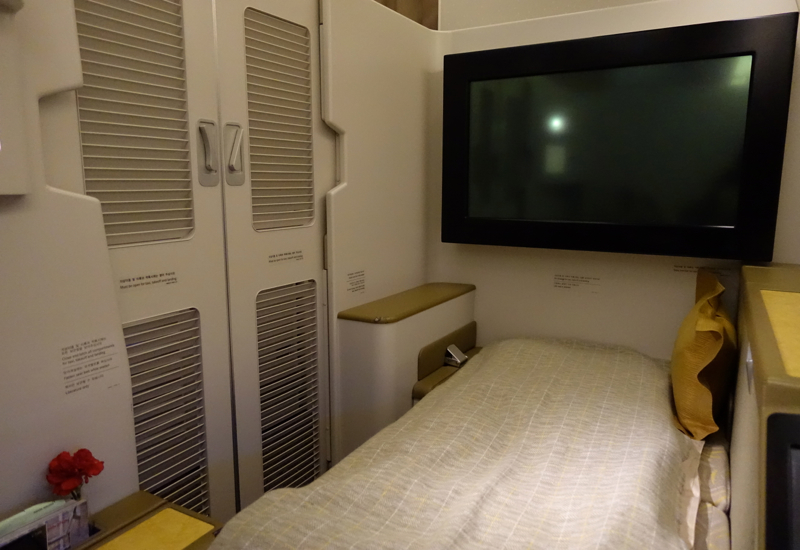 Which Travel Rewards Credit Card is Best if You Have Just One Card? A friend of ours wrote me recently "What is your top favorite card that offers some flexibility? Or do you have enough specific situation rewards credit cards that flexibility is not an issue? I am looking at the Chase Sapphire line at the moment."
While the friend is absolutely correct that we have several credit cards that we use for different purposes, there are only four cards that I regularly use:
Ink Plus
Chase Freedom
AMEX Blue for Business
And if I could only keep one of those 4 cards, I would keep the
Chase Sapphire Reserve
, much as I would hate giving up 5X on all cell phone, Internet, Whole Foods and Amazon spend via the Ink Plus, as well as the rotating 5X categories of the Chase Freedom. Here's why:
3X on All Travel and Dining
As with many of our friends, after housing and our kid's school costs, some of our most significant spend each year is on travel and dining, so it's great to earn 3X on all of it, from our MTA subway cards to taxes/fees on award tickets to restaurants in NYC and abroad.
No Foreign Transaction Fees
For anyone who travels abroad, a card with no foreign transaction fees is a must. And this benefit also means you can continue to earn 3X on travel and dining abroad, as opposed to many category bonuses for U.S. credit cards, which are often restricted to U.S.-based merchants.
Points Transfer to Ultimate Rewards Partners
I highly recommend that you
diversify your frequent flyer miles and points
, just as it's prudent to do with other financial assets. Transferable points currencies such as Ultimate Rewards points help accomplish this, since they enable you to hedge against devaluation of award charts, by allowing you to transfer to several different frequent flyer programs.
The most valuable Ultimate Rewards transfer partners are the airline ones, particularly Korean Air SkyPass, Air France/KLM Flying Blue, Singapore KrisFlyer, United MileagePlus, and British Airways Avios, at least if you aim to maximize the value of your points by redeeming for international first class or business class. I do, however, recommend also accumulating AMEX Membership Rewards points, AAdvantage miles, and SPG Starpoints, if willing to go beyond one credit card.
Here are just some of the awards I've booked for
Award Booking
clients or ourselves with Chase Ultimate Rewards points:
ANA Business Class
Korean Air First Class
Korean Air Business Class
Air France Business Class
Austrian Business Class
Travel Insurance Benefits
The Chase Sapphire Reserve includes a number of attractive travel insurance benefits. I've discussed the
Chase Sapphire Reserve Trip Cancellation and Trip Interruption Insurance Benefit
, but there is also $500 per ticket Trip Delay Reimbursement, which kicks in for flights that are paid for with the card and are delayed for more than 6 hours or that require an overnight stay. The $500 per ticket may be used towards a hotel, meals, and essential toiletries and medications during your trip delay.
There is also an Emergency Medical benefit of $2500 per covered person for emergency medical care on trips of over 5 days but fewer than 60 days, that are over 100 miles from your home.
And there is also an Emergency Evacuation and Transportation benefit up to $100,000, if emergency evacuation is necessary.
Note that for both the Emergency Medical Care and Emergency Evacuation and Transportation benefits, there are certain exclusions, notably for adventure sports such as skydiving, scuba diving, hang gliding, parachuting, rock climbing, and contests of speed.
Additional exclusions pertain to certain countries, so if your travel plans include Afghanistan, Burma, El Salvador, Iran, Iraq, Cambodia, Laos, Lebanon, Nicaragua, North Korea, Yemen or travel to "other countries that may be determined by the U.S. Government to be unsafe for travel" be sure to have valid medical travel insurance for the countries in question.
Cost Premium is Reasonable Given the Benefits
The $450 annual fee of the
50K Chase Sapphire Reserve
may seem high, but keep in mind that this includes a $300 annual travel credit, which is easy to get reimbursed on all kinds of travel, from airfare to train tickets to taxis. That means that the real annual cost of the card is $150, only $55 more than the
Chase Sapphire Preferred
. Since the Chase Sapphire Reserve earns you 3X on all travel and dining, anyone who spends at least $3000 a year on travel and dining and values their Ultimate Rewards points at about 2 cents or more per point should carry the Chase Sapphire Reserve:
Chase Sapphire Reserve: $3000 spend x 3 x .02 = $180 worth of rewards
Chase Sapphire Preferred: $3000 spend x 2 x .02 = $120 worth of rewards
The $60 more in rewards more than pays for the $55 fee difference between the cards.
If you could have only one travel rewards credit card, which would you choose?
Recommended Posts