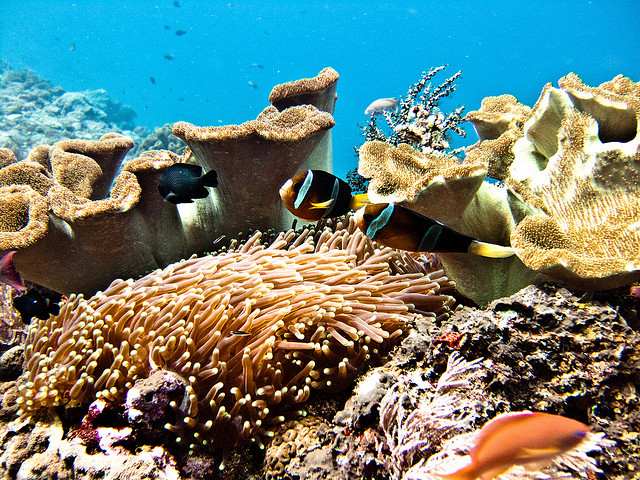 I love the underwater world and have been busy finding the best places in Bali to go snorkeling and diving. Now, many say there isn't great snorkeling and diving in Bali. It's more accurate to say that the best snorkeling and diving spots aren't in the most popular areas of Bali. And that's fine by me, since I rarely care to stay in the most touristy spots anyway. Here are some of the places I'm considering staying at, mainly due to the diving and snorkeling there:
1. Nusa Lembongan, Nusa Penida and Nusa Ceningan
These three islands off the East Coast of Bali have some of Bali's best diving, with spots such as Toyapakeh, the channel between Nusa Penida and Nusa Ceningan known for its excellent visibility, rich coral life, including magnificent soft coral, and both large and small fish–triggerfish, regal angelfish, emperor fish, parrot fish, barracuda, moray eels, white tip sharks, ocean sunfish (mola mola) and more.
If it's manta rays you want to see, good diving spots to see them are Crystal Bay, southwest of Nusa Penida, and Manta Point, a limestone rock also off the southwest coast of Nusa Penida.
Lembongan Point is a good drift diving spot on Nusa Lembongan and has the advantage of being good for snorkeling as well–perfect for my husband and me, since he isn't as comfortable diving and prefers snorkeling.
In terms of where to stay, we're most interested in Batu Karang Lembongan Resort, the nicest boutique hotel on Lembongan island, with its three lovely swimming pools, villas with private balconies and ocean views, and service that's especially hospitable and friendly–even by Bali standards.  It's accessible via speed boat (about 30 minutes, departing from Sanur).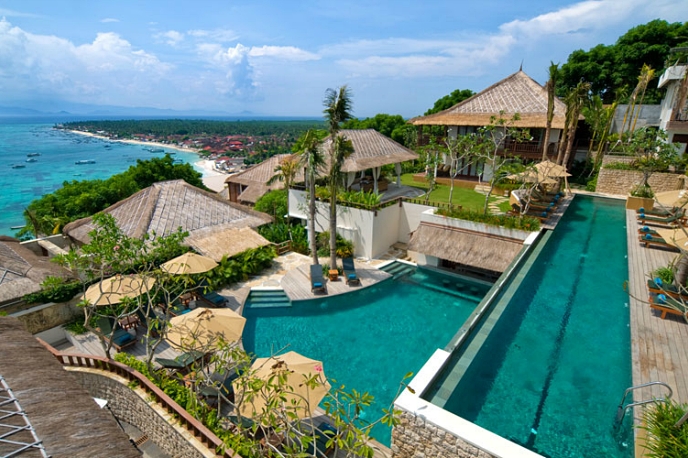 2. East Bali: Candi Dasa and Padang Bai
Another place I'm looking at diving is Padang Bai, which translates as Blue Lagoon. Marine life here includes reef sharks, Leaf Scorpionfish, nudibranches, moray eels, stonefish, Napoleon Wrasse, Emperor Angel Fish and Stargazers. Again, this could be a great place for us since there's great snorkeling as well among the shallow reefs and the waters here tend to be calmer than those by Nusa Penida and Nusa Lembongan, where there can be strong currents.
Here, we're looking at staying at Alila Manggis in Candi Dasa, a more unassuming and low key neighbor to the exclusive Amankila. There's a nice large pool for lounging by, lush grounds, and great food, most of it organic. Have also heard great things about the Balinese cooking lessons there–sounds like a perfect activity to try with my son. While neither has a very swimmable beach, there are some lovely white sand beaches on East Bali not far away. But personally, I prefer diving and snorkeling to lying on the beach…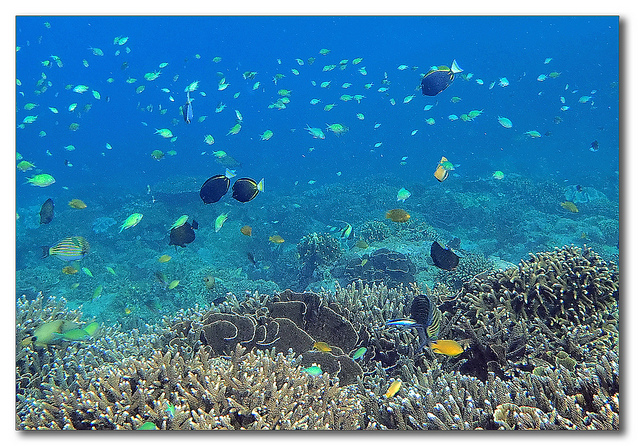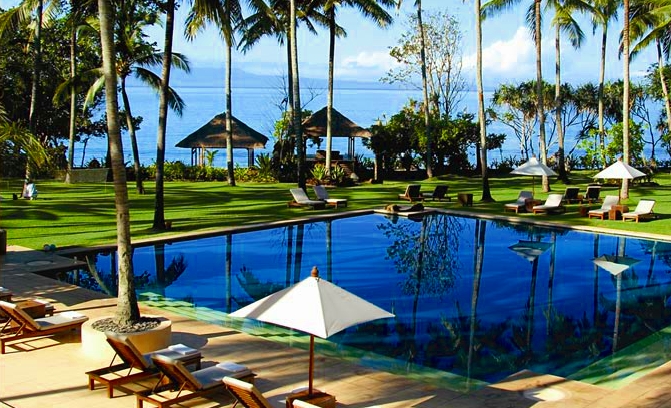 3. Menjangan Island
Menjangan Island unquestionably has incredible diving and snorkeling, but it's very much a question mark as to whether we'll make it there as it's a good 4-5 hours from the airport, so a long drive for my son (and even for me, given that I get carsick). But if we do get there, it would perhaps be the best place for my son to see fish, since it has very shallow spots close to shore where kids can see Clown Fish, Moorish Idols, Puffer Fish, sea turtles, Star Fish, Yellow Tang and others.
If we do get there, we'll stay at the Novus Gawana Resort, which is right in the West National Park. It's remote, and more boutique than luxury, but has a few enormous villas, lovely infinity pool and apparently a great spa.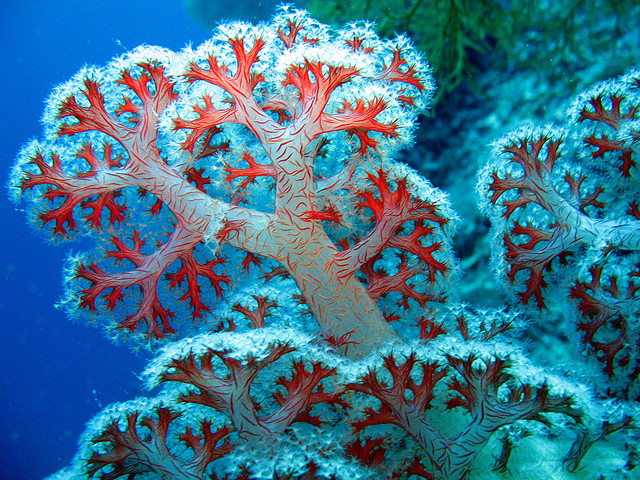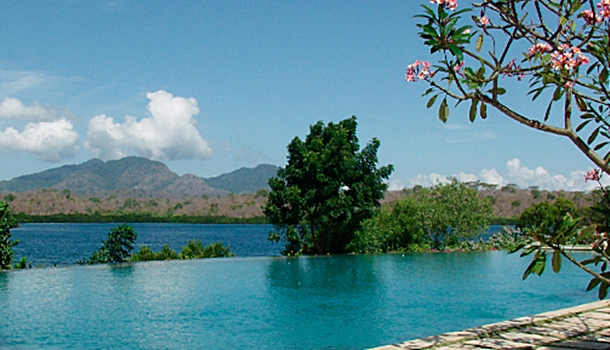 Related Posts
Diving and Snorkeling at Nusa Penida and Nusa Lembongan Near Bali
Tips on Booking Award Tickets to Bali
Diving and Snorkeling in the Maldives
Photos: Sarsifa, Indonesia Aventura 2011, Ilse Reijs and Jan-Noud Hutten