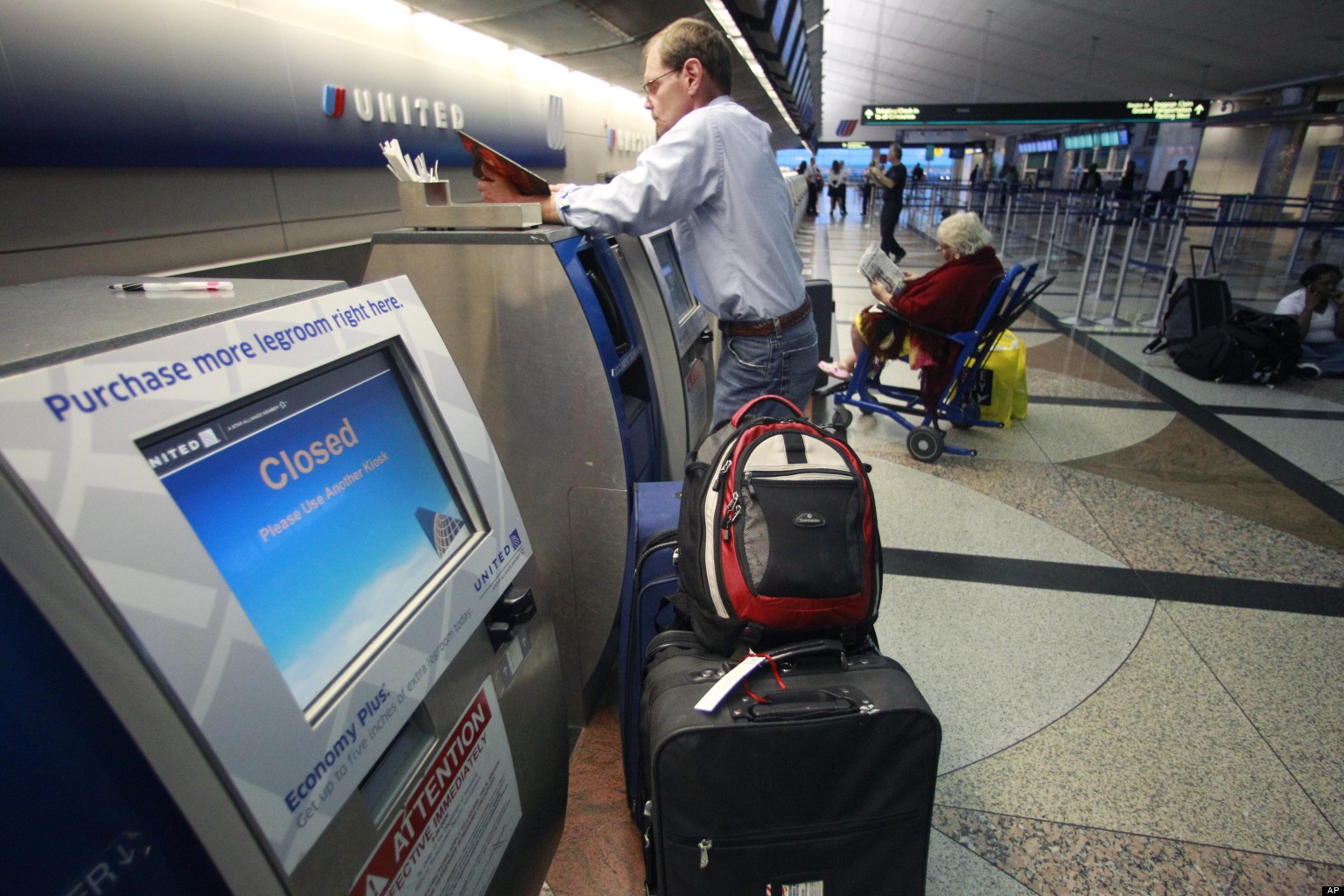 What is United's free checked bag policy for award flights, with taxes and fees paid for using a United MileagePlus credit card?
TravelSort reader Diane writes "I have an Explorer card that I have for purchasing roughly 3-4 United flights a year. So the card pays for itself in just the baggage fees alone. My question is: if I book an award travel using miles, for example DEN to KOA and it is 45k miles plus $10 fee, if I charge the $10 fee to the Explorer card, do I and a companion still get the free checked bag? One United rep said no, so I hung up and called back and the next rep said yes. Any help on this issue would greatly be appreciated."
Award Tickets Qualify When You Use Your United MileagePlus Credit Card for the Taxes and Fees
Fortunately, the first rep was misinformed: you are able to check your first bag free when paying the taxes and fees on a United award ticket, assuming you redeemed United miles for it.
It Used to Be Possible to Just Show Your United MileagePlus Card, But (Mostly) You Do Need to Use It
Actually, it used to be the case that even if you didn't use your United MileagePlus card to pay for the ticket or taxes and fees, and just showed it when checking luggage, you were able to have the checked bag fee waived. That is now dead, although a few folks have still encountered nice United staffers who have manually waived the fee for them when they show their United MileagePlus credit card.
But don't count on it. If you will be checking a bag, put the paid ticket or, for an award ticket, the taxes and fees, on your United MileagePlus card in order to get your free checked bag.
United Free Checked Bag FAQ
What Do I Need to Do for United's Free Checked Bag Benefit?
You must 1) include your MileagePlus account number in your reservation and 2) use your United MileagePlus credit card to pay for your ticket (or the taxes and fees on an award ticket).
Can I Get Two Free Checked Bags?
Yes, if you have a United MileagePlus Club credit card or a United Presidential Plus credit card. No, if you're holding a United MileagePlus Explorer card, as that allows first checked bag free.
Is the Free Checked Bag Benefit Available Immediately On Being Approved for a United Credit Card?
Per the terms, "new United MileagePlus Chase primary credit Cardmembers will be eligible for their applicable free standard checked bag(s) 2 weeks after account opening."
If I Have United Premier Status Can I Get an Additional Free Checked Bag Using My United Credit Card?
No–you get a first free checked bag through either Premier status or a United MileagePlus credit card, they are not stackable, so you do NOT get two free checked bags by using your Premier status and United MileagePlus credit card.
Can I Book On Orbitz, Expedia, Priceline, Hotwire, Etc. and Get the Free Checked Bag Benefit?
As long as you're flying a published United fare and pay for the ticket with your United MileagePlus credit card you can take advantage of the free checked bag benefit. Note, however, that unpublished fares, for example on Priceline and Hotwire, are NOT eligible. So be careful when booking via OTAs and third parties.
Are Codeshare Flights Eligible for the Free Checked Bag Benefit?
No, you must be flying United–codeshare flights are not eligible, even if paid for with your United MileagePlus card.
What If I'm Flying United Using US Air Dividend Miles and Pay the Taxes with My United Credit Card?
You do not receive a free checked bag on a United flight when paying taxes and fees on an award ticket booked with non-United miles, even if you put the taxes and fees on your United credit card.
If I'm Flying a Mixed Itinerary Ticket of United and Partners, Which Baggage Policy Applies?
The baggage policy of the carrier you're flying first will apply, so if you're flying US Airways first, you do not get to have a free checked bag unless you would anyway (for example due to flying US Air First Class or having US Air elite status). If, however, you fly United first on a mixed itinerary, you will be entitled to a free checked bag if you booked the ticket (or taxes and fees on a United award ticket booked with United miles) using your United MileagePlus credit card.
Can I Check Any Type of Bag Free?
No: standard weight and size restrictions apply, so overweight or oversize luggage will incur additional fees. And I don't recommend checking your Taylor guitar 😉
What's been your experience with United's free checked bag(s) using a United MileagePlus credit card?
Related Posts
United MileagePlus Business Card: 50,000 Bonus Offer
Get United to Call You Back and Save Time
United Award Chart Devaluation: Strategy Going Forward
How to Use ANA to Search for Star Alliance Award Space
Need Award Booking Help? Our fee is as low as $75 per ticket if you book your hotel through us.
If you enjoyed this, join 90,000+ readers: please follow TravelSort on Twitter or like us on Facebook to be alerted to new posts.
Become a TravelSort Client and Book Your Hotel with Virtuoso or Four Seasons Preferred VIP Amenities!