Dream honeymoons often set the standard for memorable vacations. The following 20 trip locations all qualify as the world's most luxurious honeymoon spots because they anticipate the needs of a honeymooning couple — romance, change of pace, comfort, style, and adventure. Each location has exceptional luxury resorts or unique but no less inspiring accomodations, such as the exclusive tented luxury camps in the Kruger, with all the little touches and attention to detail that enhance a couples' honeymoon.
Each spot is unique, but these 20 luxury honeymoon destinations taken as a whole cover virtually every type of vacation in the honeymoon category — from quintessentially lovely beaches and incredible diving in the Maldives to the culture and excitement of New York City, to the adventure of coming face to face with lions and elephants on an African safari.
Don't forget–you could be flying business or first class on your honeymoon for practically free if you follow our tips and apply for the Best Travel Credit Cards. And if you Become a TravelSort Client you can discover and book your perfect honeymoon hotel with VIP perks, such as an upgrade, complimentary breakfast for two daily, spa credits and more, thanks to our Virtuoso, Four Seasons Preferred Partner and other preferred partner affiliations.
1. Bora Bora, French Polynesia and Fiji
The South Pacific is perhaps the quintessential honeymoon spot. Geographically, the location of Bora Bora – far flung from any mainland, a real trip to get to – makes it perfect for honeymooners trying to spend special time together, alone. Debating between Bora Bora and the Maldives? Check out Honeymoon: Maldives or Bora Bora?
Where to Stay
The Four Seasons Bora Bora is the best place to stay: the best overwater bungalows (some with private plunge pools), top-notch service, and a complimentary kids' club that both families and couples will be thankful for since it keeps kids happy and busy (kids are also at the other Bora Bora resorts, but there's no kids' club to keep them occupied).
The InterContinental Bora Bora is a less expensive choice that is even closer to the iconic Mount Otemanu, so great views, although the facilities aren't as well maintained and the service not as polished as at the Four Seasons.
Resources
@PacificIslands provides information on the Pacific Islands more generally, and is a great place to start to get a feel for what news and travel tips are useful in planning a honeymoon there. @TwavelNut is also a great account that has specialized in stories and photos of Fiji. The main draw of the South Pacific is its breathtaking beauty – paradise distilled – and so photography is going to be one of a couple's best resources. For more specific updates on Tahiti, including history, travel recommendations, and fun facts, follow  @TahitiTourism.
Getting Award Flights to Tahiti Using Miles: See our post Best Secret Out of Alliance Award Redemptions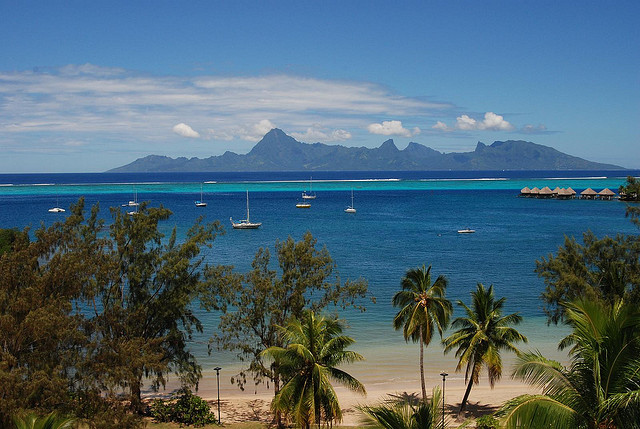 2. Paris, France
You may say there's nothing original about a honeymoon trip to romantic Paris, but it remains stubbornly undeniable that the City of Lights is one of the most inspiring places in the world for couples. The trick, then, when planning your honeymoon is to look for sources that will help make it your own.
Where to Stay
For classic French elegance and pure luxury, look no further than Four Seasons Hotel George V Paris, with its stunning flowers by Jeff Leatham, some of the finest Michelin starred cuisine at Le Cinq, an indoor swimming pool, and attention to detail, even for the youngest guests. Become a TravelSort Client to enjoy top priority for upgrades and other Four Seasons Preferred Partner benefits.
For a more modern aesthetic, reserve the Mandarin Oriental Paris with Mandarin Oriental FAN Club or Virtuoso benefits, or The Peninsula Paris with Virtuoso and PenClub benefits.
Resources
@Bonjour_Paris is the perfect resource for honeymooners because their tweets are general enough to appeal to couples with diverse interests, and they provide information on the specific. Sure, you can take a stroll down the Champs-Elysees with your loved one, but wouldn't you also like to wander through one of the city's more obscure gardens on an evening with live music playing? Honeymooners can take advantage of the fact that Paris, as a world-class city, offers not only foodie heaven and an art haven, but also all the amenities of a first-class capital: theater, music, festivals, people-watching, choice hotels, museums, and access to romantic day trips to places like Versailles. We have lots of Paris foodie recommendations including can't miss desserts and even the best Paris restaurants open in August. And don't forget to check out our personal picks for the Top Paris Honeymoon Hotels
The one general must-do I would recommend for any couple in Paris is a late night stroll – it's lovely to see the people dining on the streets past midnight under the glow of the streetlamps, while visions of Toulouse-Lautrec and the next morning's croissants dancing through your head. 
Follow @davidlebovitz to get a handle on the city's renown offerings for foodies; women who are planning trips to France will enjoy @GirlsGuideParis for all things Paris-related.
Getting Award Flights to Paris Using Miles: See our post Airlines and Routes with First and Business Class Availability for Europe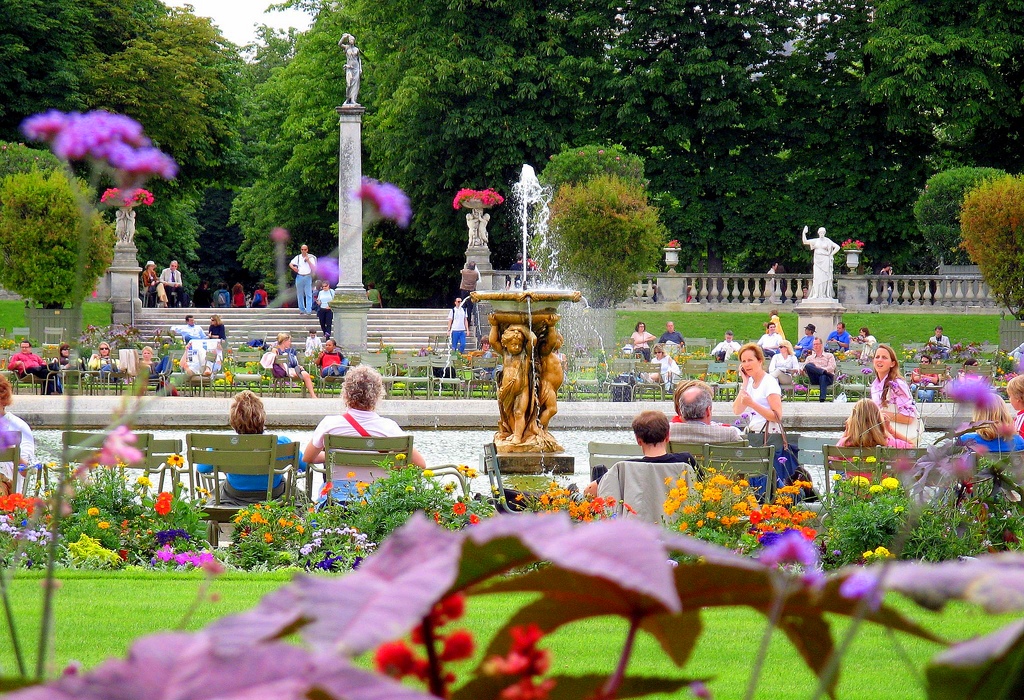 3.     Maldives
It's hard to find a more perfect place than the Maldives, given the sheer beauty of these tropical islands, the magnificent underwater life that attracts divers from around the world, and the sheer kindness that characterizes local culture.
Where to Stay
The Four Seasons Maldives at Landaa Giraavaru has some of the beaches of the many Maldivian resorts, and also some of the best diving and snorkeling, thanks to its location near Baa Atoll, a UNESCO World Bisphere Reserve. A top honeymoon choice is a Sunset Water Villa or Sunset Water Villa with Pool.
If money is no object, consider the royal-worthy Cheval Blanc Randheli, where Prince William and Kate Middleton enjoyed a romantic getaway. Cheval Blanc is the luxury hotel brand of Louis Vuitton, so needless to say, the villas are immaculately appointed, and the resort's signature fine dining restaurant, Le 1947, offers some of the best dining in the Maldives.
Resources
@JetFete is a great resource for all honeymooners, highly attuned to the needs of couples looking for luxury getaways. Particularly useful at offering photos and comments that help honeymooners figure out what they want from their vacation, this account has done some great showcasing of island honeymoons in the past.
For an expert Twitter account to shepherd you through the planning process for a Maldives trip, try @yourmaldives; @ScottDunnTravel specializes in making any trip a luxury trip, and is a great resource to help you make the Maldives (or any location you're unfamiliar with!) your own.
Getting Award Flights to the Maldives Using Miles: See our post Tips for Booking Award Tickets to the Maldives
4.     Bali, Indonesia
Whether or not you're looking to emulate Elizabeth Gilbert's Eat, Pray, Love experience, Bali offers the kind of exotic luxury that makes a truly memorable honeymoon. Bali is filled with the perfect mixture of adventure and romance that many couples are looking for, as exemplified by its off-the-beaten-track snorkeling and diving spots, whitewater rafting, bicycling trips past verdant rice terraces, and on the romantic side, private candlelit dinners on the beach and blissfully relaxing Balinese massages. @BaliTravellers regularly updates its followers with Bali travel news.
If you'd like more inspiration for a trip to Bali or another destination that feels completely new to you, follow @IsabellesTravel, who tweets regularly about the art of discovering new places. Also try @baliblogphoto, which offers followers beautiful glimpses of the romantic vacation that awaits them.
Getting Award Flights to Bali Using Miles: See our post Tips for Booking Award Tickets to Bali
Top Bali Luxury Hotels, at Exclusive TravelSort Prices: 
Amankila, Four Seasons Bali at Jimbaran, Samaya Seminyak, Ayana Resort and Spa, Komaneka at Bisma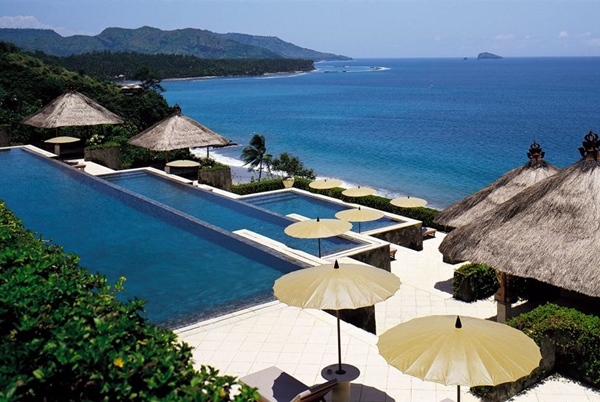 5.     St. John's, U.S. Virgin Islands
St. John's exudes a kind of wildness that eludes other islands in the Caribbean; perhaps because so much of the island is undeveloped, with houses for rent tucked among the trees up on the island's hilltops and with its resorts neatly tucked into unobtrusive bays. For the couple that wants a relaxing tropical getaway without any of the prissiness of some of its bigger neighboring islands, St. John's offers a ruggedly luxurious alternative. @DestinationIDo, a top-notch Twitter account for couples planning weddings and honeymoons, has offered inspiring tweets on St. John'sin the past, though of course for an island like this, all you really need is a backpack, a bathing suit, and a lockbox for your cell phone. For honeymooning couples in particular, I would recommend Cinnamon Bay, one of the quieter bays on the northern side of the island, where you can find an abandoned hammock to listen to the gentle lapping of the water on the broadly sloping shore. To put St. John's in greater context, try @caribbeanliving for lifestyle tweets about life in the islands.
6.     Kauai, Hawaii
Long-hailed as one of the greatest adventure islands in the world, Kauai is hardly undiscovered anymore – but some special resilient power of this island allows it to retain that undiscovered feeling; it continually offers up its dreamy landscape to all who take the plunge to come. With alerts on everything from local farmers market openings to surf updates, @NorthShoreKauai is a hot spot for couples trying to get a real glimpse of what their Hawaii vacation could look like. Check out our guide to booking award flights to Hawaiifor extra tips on how to begin delving into this luxury destination. @islandsmagazine also regularly tweets about Hawaii and Kauai as an adventurous and romantic option within the famed archipelago.
Getting Award Flights to Hawaii Using Miles: See our post Tips for Booking Award Flights to Hawaii
7.     Galapagos Islands
The Galapagos Islands are the perfect honeymoon destination because, simply, they are a special place. If honeymoons are a time for making memories, then the Galapagos offers a unique set of experiences that captures the kind of romance and excitement that perfectly complements newlywed bliss. Furthermore, the Galapagos allows couples to participate in the new trend of eco-conscious honeymoons; volunteering trips to the Galapagos offer a great opportunity for a couple to give back. @GalapagosTravlr updates followers not only on travel promotions, but also pictures and updates on the array of activities couples can enjoy in this exquisite oasis of natural beauty.
The Galapagos makes a fantastic trip if you choose the right guides and companies to take you along; try following @LindbladExp, an adventure travel and cruise company that partners with @NatGeo to offer luxurious options for excited travelers.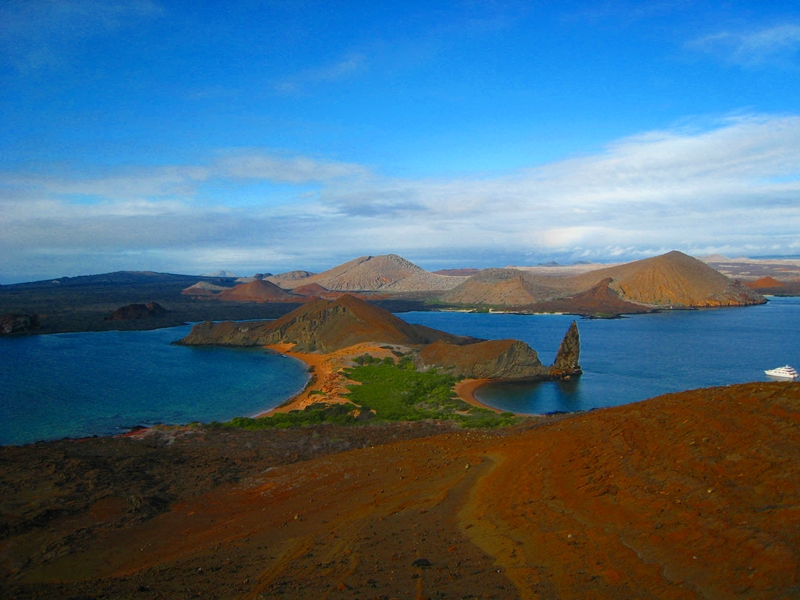 8.     Kruger National Park
Safari vacations are trending in the honeymoon sector for good reason: the opportunity to sleep under the stars in a landscape that contrasts so vividly with cityscapes, island getaways, and cold climate mountains. Kruger National Park in particular is a great option because there are multiple options for camps, lodges, and huts – you can truly customize your safari experience to your personal desires as a couple. Hamilton's Tented Camp, for example, is just one excellent option. @africageo is the perfect account to learn more about this area of the world which you may find familiar – the wildlife is the star of the show at Kruger, and @africageo provides a serious look at conservation efforts in the area.
One of the most exciting accounts to follow as you anticipate your Kruger National Park trip is @latestkruger, where you can receive frequent updates on the lions, cheetahs, leopards, crocodiles, buffalo, and more. To connect into the luxury offerings for African safaris, try @AfricanBlueSky, which specializes in custom luxury trips from Cape Town.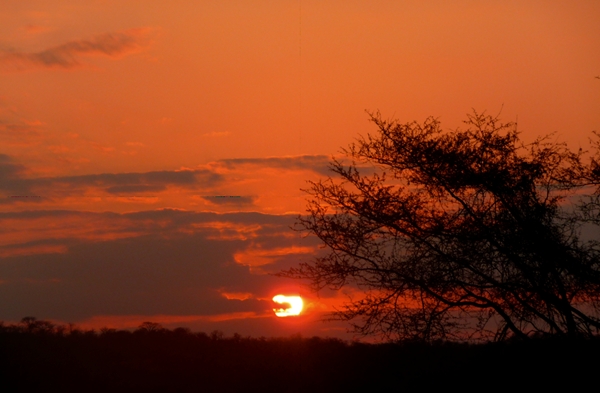 9.     Buenos Aires, Argentina
Often considered to be a European city transplanted in South America, Buenos Aires has a charm that defies European or Latin labels. For couples looking to escape to a city with real character, Buenos Aires fall second perhaps only to Paris…which brings us to the area in which Buenos Aires is second to none at all: tango. What could be more romantic than nights spent dancing with your new life partner in this vibrant Argentinean capital?  Check out @narrativetango, an excellent resource, for information on tango – no experience required! – and all of the dancing events available in Buenos Aires.
To get a taste of the local Buenos Aires flavors, follow @bafoodies, which puts FourSquare updates to good use by giving tourists ideas of where to catch their next delicious bite.
10. Big Island, Hawaii
Hawaii, or the Big Island as locals call it, is always a frontrunner in the honeymoon department, and for good reason. The Big Island may not be as popular with regular tourists as Maui or Kauai, but it has the most to offer honeymooners in search of adventure, from live Kilauea volcano to snow (and even DIY skiing) on Mauna Kea, home to world-class astronomical observatories. There are also black and even green sand beaches and diving with manta rays, and perhaps the best Four Seasons in the world, at Hualalai–ready to go? @101honeymoons recently tweeted about Hawaii in connection with The Descendants movie – no promises on meeting George Clooney on the Big Island, but you never know! @ottsworld is the perfect resource for someone looking to escape to the Big Island – she tweets regularly on the pleasures of letting go and travelling to relaxing places, and has featured several inspiring tweets and photos on Hawaii in particular.
Getting Award Flights to Hawaii Using Miles: See our post Tips for Booking Award Flights to Hawaii
11. Seville, Spain
As the guitars of Seville serenade you and your partner in this romantic capital of Spain's Andalusia region, you'll realize you chose a perfect luxury destination to celebrate your relationship. Away from the hustle and bustle of Madrid, nestled in the  southern region of the country, Seville offers history, culture, and pleasure to all its vistiors. Familiarize yourself with the tapas scene, sharing small dishes and the alluring array of Spanish wines, rent bikes and explore the surrounding countryside, or casually wander in and out of the city's fine museums, including the Museum of Fine Arts of Seville. @BBC_Travel posted a feature on the cleaner, greener Seville – great motivation to head there for a luxurious stay.
Luxury comes in many packages of course, and @andaluciainside can provide you with insider tips on comprehensive vacation experiences in southern Spain. @SevillaTapas gets at the lighter side of travelling – with mouth-watering photos of all of Seville's best tapas dishes.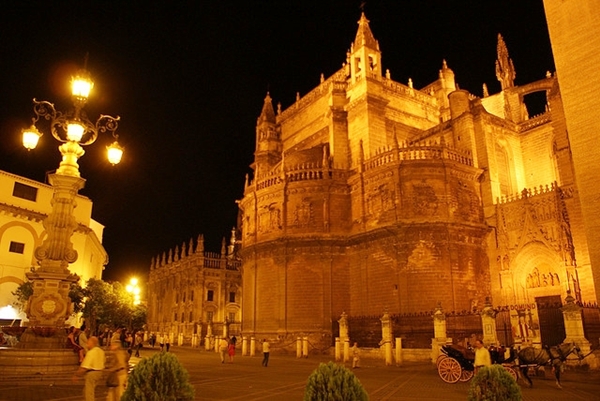 12. Santorini/Cyclades Islands
It's hard to internalize just how majestic the Greek islands are until you make your way there; the Cyclades Island chain in particular is a reminder that a Mediterranean setting can rival the tropical scene any day. Santorini is the classic honeymoon spot, with its whitewashed villages, stunning sunset views, and great spa options, though the entire Greek isle experience is dizzyingly romantic. Because travelling among and between the Greek islands is a tall order – how does one narrow it down? – I would recommend @askhoneymoon, a great resource for all of your honeymoon destination queries, for tips on how to best customize your trip.
@WhyGoGreece posts such helpful information as how to book your ferry tickets to Santorini, and is definitely worth following for these insider tips.
13. New York, New York
It's the movies. It's the television shows. It's the novels. It seems that so much of our culture revolves around New York as a place where things happen – where people meet, where people fall in love, where people stay in love. New York may be one of the busiest places on New York, with a jam-packed cultural calendar to boot (including plenty of free summer festivals), but there is a particular pleasure to be found in making a neighborhood, a street corner, a cozy East Village cafe all your own. And if you're a foodie, in addition to sampling perhaps the best restaurant in the country, Eleven Madison Park, don't forget to explore Brooklyn, home to one of our favorite haunts, Traif. @EdibleBrooklyn, for example, provides all the updates you would ever need to truly discover the diversity of culinary wonders in the borough across the bridge. For foodies especially, New York is an ideal honeymoon destination. To get on board with the theater scene in New York, follow @SteveonBroadway for constructive opinions on which shows you might enjoy with your beloved in the Big Apple.
Top New York City Luxury Hotels, at Exclusive TravelSort Prices: 
Ritz-Carlton New York Central Park, The Mark, Mandarin Oriental New York, The Surrey, The Plaza, The New York Palace,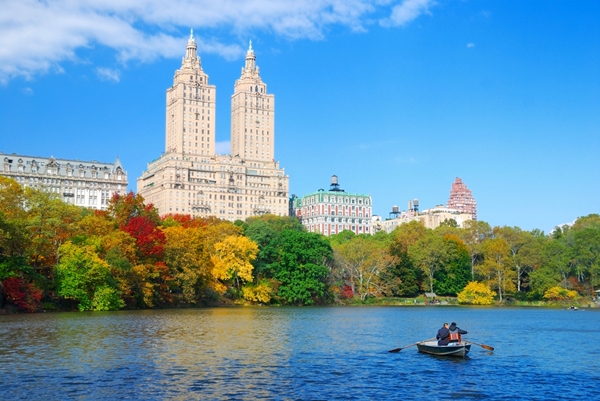 14. Lucerne, Switzerland
As you roll into Lucerne, you'll wonder if every fairytale writer made a pilgrimage here at some point – this quaint Swiss town on a lake has the turrets and towers, the bridges and rowboats, the chocolate shops and corner stores to compose a thoroughly enchanting setting. Hike local offshoots of the Swiss Alps, take ferry rides around Lake Lucerne to explore the various small villages that lay on its shores, and fill up on the warm comfort food experience that is fondue. More authentically Swiss than its internationalized counterpart in Geneva or the stark banking town of Zurich, Lucerne is a place to truly experience European culture without the harrowing crowds of the continent's larger cities. Check out @EA_Honeymoons for great advice on how to make your honeymoon your own special experience.
For more insight on how to make a honeymoon in the Swiss Alps or elsewhere a trip filled with the right proportions of luxury and romance, try @HoneymoonTester.
Getting Award Flights to Switzerland Using Miles: See our post Airlines and Routes with First and Business Class Availability for Europe
15. Chiang Mai, Thailand
Chiang Mai is ideal for adventure travel honeymooners who picture themselves plunging off the beaten path in a landscape dotted with over 300 temples. Whether you and your partner have your first married fight while haggling over items in the market, head straight to a sanctuary for an elephant ride, or just want to take a Thai cooking class, Chiang Mai offers the perfect change of pace to those who have been bogged down by wedding planning in hectic engagement periods. If you would like to make your whole wedding inspired by the natural beauty of a Thailand honeymoon, look to @ecobeautiful, which sets the standard for eco-friendly weddings and celebrations.
@TripsnTravels will serve you well as an additional resource in this area – based in Bangkok, this travel aficionado offers reliable updates on the luxury and adventure scene.
16. Siena and Tuscany, Italy
Siena and its surrounding region is a place to linger over local wines, to take four hour lunches, to bask in late afternoon naps under the Tuscan sun – in other words, to take a post-wedding breather. From Siena, you can also make the daytrip to nearby Florence; the whole region is an exercise in Renaissance perfection, and it's a great place to celebrate without the fuss of some of Europe's other grand cities — @italylogue will help honeymoon planners make Italy work for them as they envision their dream trip as a couple.
Want help with all of the details? Follow @TuscanyTraveler, who covers various aspects of the beautiful region, including architecture, food, wine, and artisans. For the romantic edge that makes a honeymoon a honeymoon, try @italiansGF, an Italian couple that tweets about discovering beauty across Italy.
Getting Award Flights to Italy Using Miles: See our post Airlines and Routes with First and Business Class Availability for Europe
17. Napa Valley and Sonoma, California
As you cross the Golden Gate Bridge on your way out of San Francisco on your way to California wine country, you may be leaving a wonderful city – but you are entering one of the most romantic regions in the United States. It goes without saying that the region produces some of the finest wines in the world, with excellent weather and gorgeous scenery to boot. Healdsburg in Sonoma County is one perfect place to stop and rest awhile; the town has also opened the Prohibition-themed Speakeasy Wine Bar, a real treat for those who want a classy themed experience without the kitsch. Based in Napa, @mutineermag tweets regularly on not just wine, but also beer, spirits, and other drinks with an eye to the region – perfect if only one member of a couple is hooked on wine!
@NapaValleyWiner, on the other hand, keeps it simple by sticking to the pure product itself, updating honeymooners on vintages, availability, and tastings. @InsideSonoma is a more broad-reaching counterpart, tweeting about general visitor info with a special eye to wine.
Top San Francisco Luxury Hotels:
Ritz-Carlton San Francisco, Mandarin Oriental San Francisco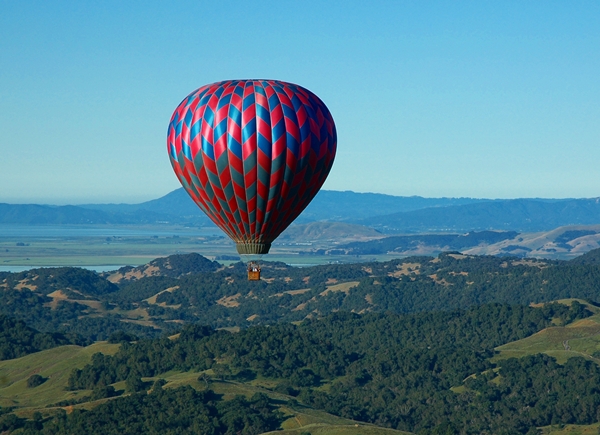 18. Christchurch, New Zealand
You can almost hear the dramatic Lord of the Rings soundtrack playing in the background as you descend upon New Zealand's South Island. For many, New Zealand represents the other side of the world – Christchurch is the gateway city for Antarctic expeditions, and the launching spot for the adventures of your choosing. If you're interested in Christchurch but the whole idea of venturing down yonder is a little too daunting, try following @GuyNGirlTravels, which represents a travel blog guided specifically towards the challenges and excitements associated with travelling as a couple.
And lest you think you're too far from your cultural centers of the world, @ChchArtGallery tweets about the thriving art scene in Christchurch, perfect for any honeymooning couple to share in the middle of their luxury adventure.
19.  Prague, Czech Republic

One of those elegant cities of central Europe, Prague has a way of surprising all who come knocking – yes, it really is that beautiful. Couples can look forward to touring the grounds of famous Prague Castle, crossing the famous Charles Bridge at dusk, or viewing the Lennon Wall with its odes to love in graffiti. Check out @evanrail, a food and travel writer specializing in Prague, to set yourself straight on how to take advantage of Prague's most impressive beer offerings. 
Prague is also a hotspot in Europe these days, and you may want to make your honeymoon a combination trip with another of the timeless cities in this cradle of western civilization. Look to @offtoeurope for travel tweets specializing in the very best Europe has to offer.
Getting Award Flights to Prague Using Miles: See our post Airlines and Routes with First and Business Class Availability for Europe
Top Prague Luxury Hotel, at Exclusive TravelSort Prices: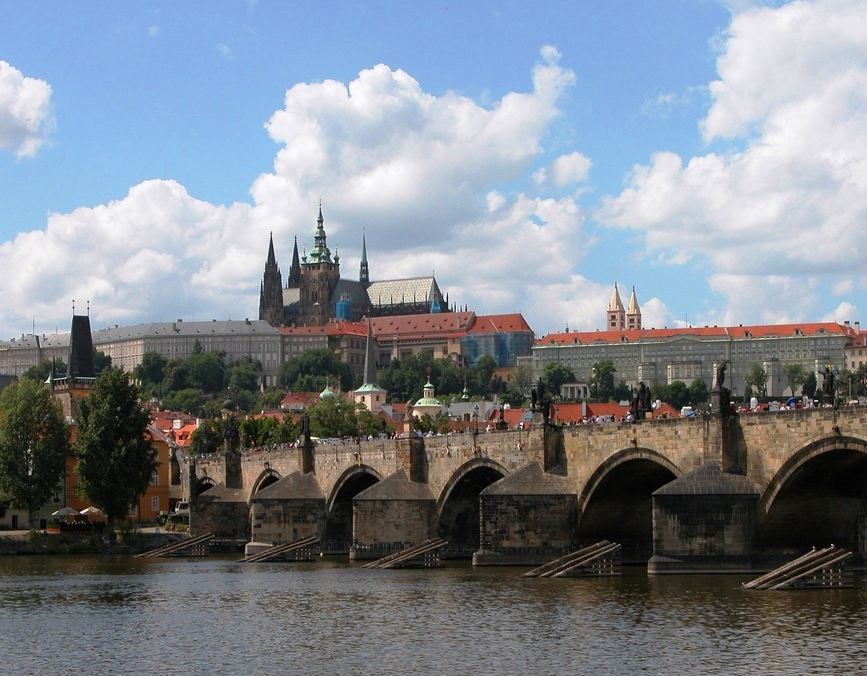 20. Sligo County, Ireland
There are enough Celtic legends and traditions to form an Irish love encyclopedia, and sure enough, Ireland has the countryside to support this air of romance – the west coast of the Emerald Isle nearly glows green, and the coastal cliffs where the land drops to the Atlantic sea are highly dramatic. Combine that with traditional Irish hospitality, and you have one of the sweetest spots to take your loved one. Whether you're kicking back in a local pub listening to "Molly Malone" or taking a walk through a local village, @sligoevents will keep you abreast of all that this picturesque corner of Ireland has to offer.
Even if you want to make your Sligo County adventure a private one, @CelticTours is a useful company that tweets about the various events and historical tidbits that travelers can weave into their Irish honeymoon plans.
Related Posts
Four Seasons Preferred Partner Benefits
Best First Class Airline Seats for Couples
Romantic Travel Guide to Paris
Need Award Booking Help? Our fee is as low as $75 per ticket if you book your hotel through us.
If you enjoyed this, join 200,000+ readers: please follow TravelSort on Twitter or  like us on Facebook to be alerted to new posts. 
Become a TravelSort Client and Book Your Honeymoon Resort with VIP Amenities!