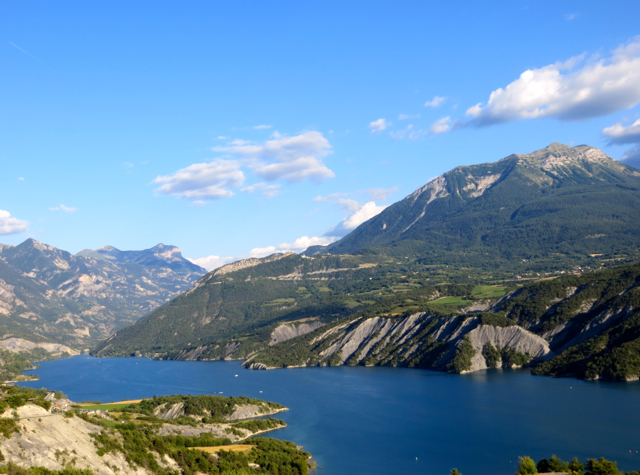 This post on things to do in Barcelonnette, France with kids is part of a UK and France trip report including flights in British Airways in New First Class, Singapore Business Class and Singapore Suites, stays in a Scottish castle and 5-star hotels in London and Paris, and Michelin Star Dining in Paris. For the prior posts, please see:
British Airways Galleries Lounge in Newark and First Class Dining Review
British Airways New First Class 777 Review
British Airways Galleries Arrivals Lounge London and Concorde Room
Singapore Business Class Review NYC (JFK) to Frankfurt
Petrus London Restaurant Review
Dalhousie Castle Hotel Review, Scotland
Dalhousie Castle Falconry Review, Scotland
Epicure at Le Bristol Paris Restaurant Review
Four Seasons Paris Hotel Review
Paris Plages (Paris Beaches) Review
Le Cinq at Four Seasons Paris Restaurant Review
Park Hyatt Paris-Vendome Review
Park Hyatt Paris Breakfast Buffet Review
Prince de Galles Paris Hotel Review
La Grande Eperviere Barcelonnette Hotel Review
Barcelonnette, France offers beautiful views, hiking, and bicycling, but what about things to do with kids? Fortunately, even though the town of Barcelonnette has fewer than 3000 residents, the area has plenty of kid-friendly attractions. Here were our favorites:
1. Paddle Boating with a View
There are a number of alpine lakes you can visit and swim in, and one of the ones we went to even had paddle boats, which were a huge hit with the kids. You'll need to rent them for a nominal fee, and there will likely be a few folks in front of you, so enjoy some water fun while waiting for your boat.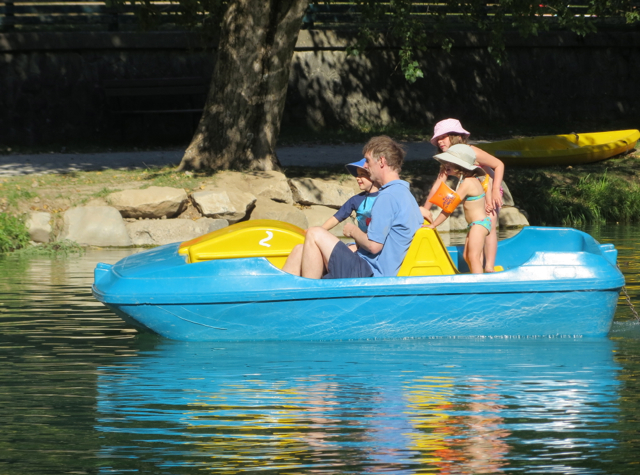 2. Water Fun
Even if your kids aren't proficient swimmers yet, they can enjoy splashing and playing in the shallow area of the water. In the same lake where we rented paddleboats, there was a protected area perfect for kids.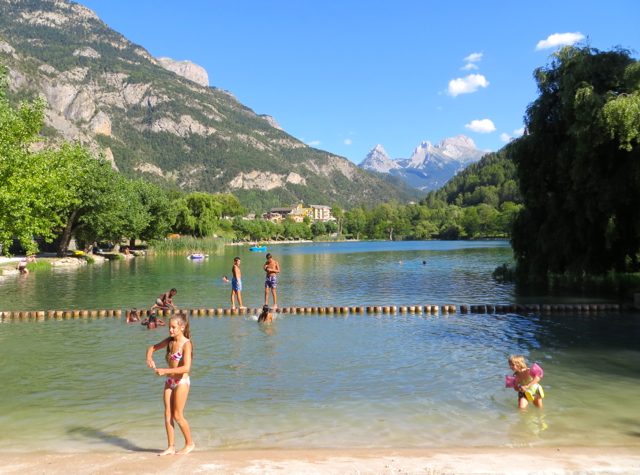 3. Skip Rocks on a River
On one of the walks we went on near a river, all the kids delighted in finding flat stones to try to skip over the water.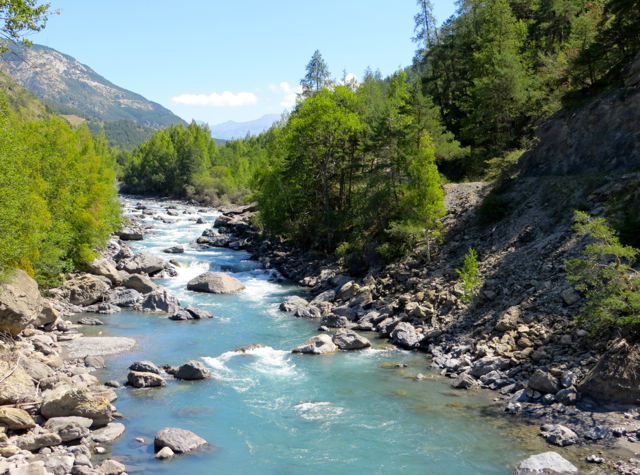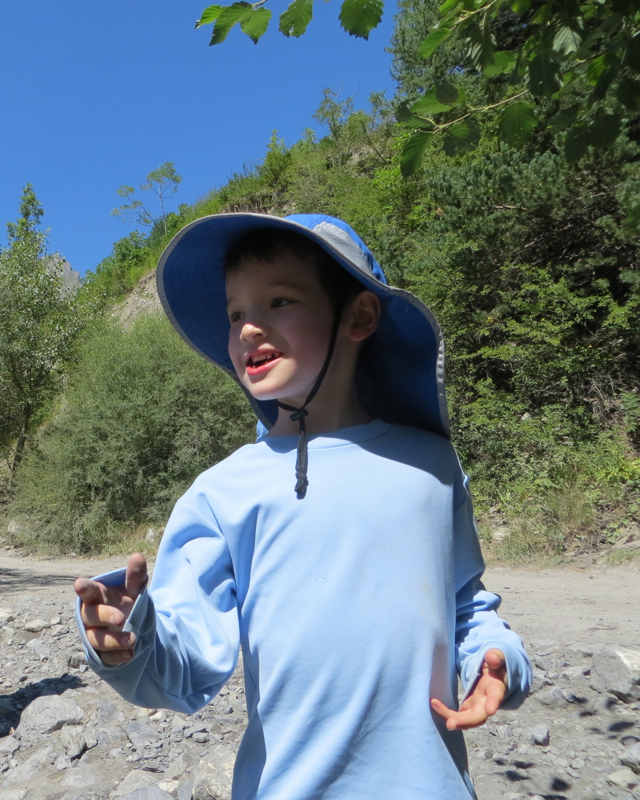 4. Bounce on Trampolines and Slide Down an Inflatable Tiger
Sure, I've seen plenty of bouncy castles, but this kids' play park was a child's dream come true, with a massive trampoline area, inflated tiger head with a mouth that opened and closed, a ball pit, and giant slides.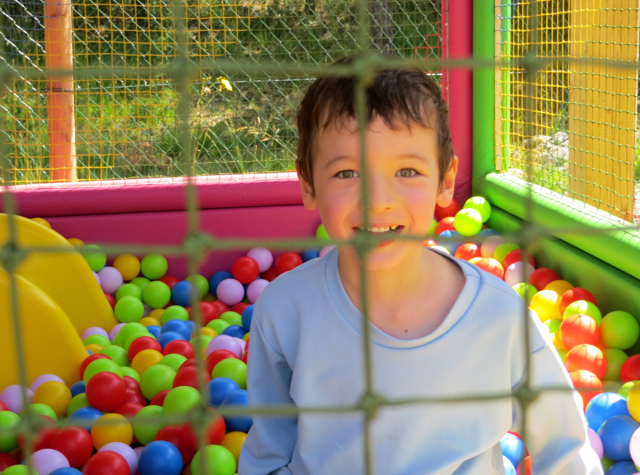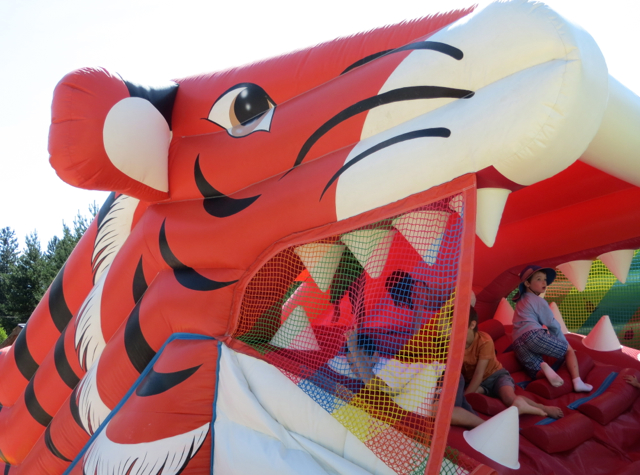 Here's the munchkin, excited by all the jumping and bouncing around on the trampoline: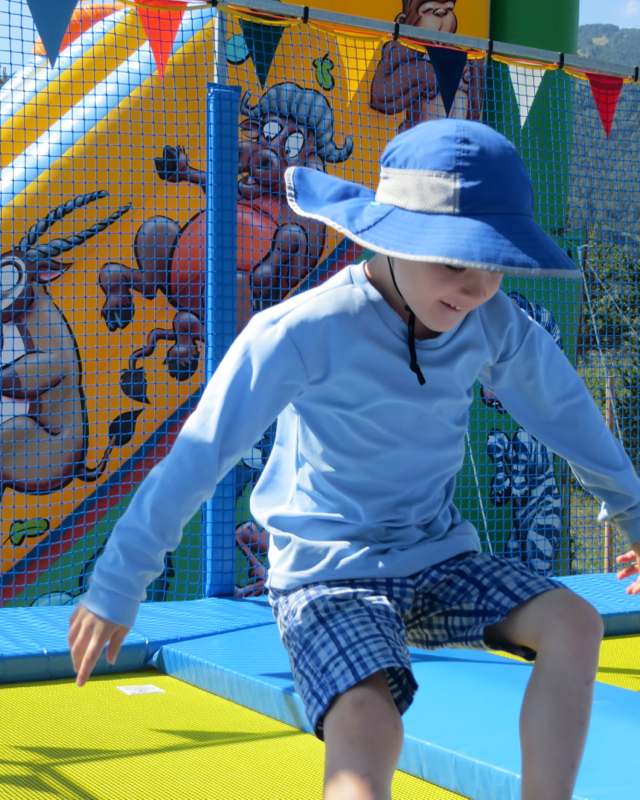 And while the trampolines keep the kids occupied, here's daddy, either napping behind the sunglasses or blissfully zoned out: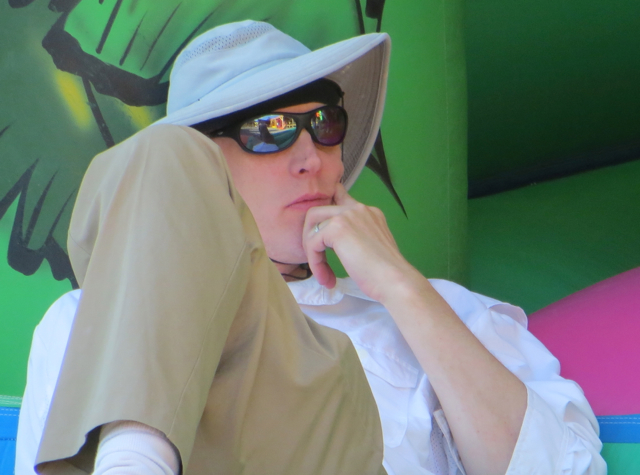 5. Ride the Carousel
The town square of Barcelonnette has a lovely carousel, a nice diversion for kids before or after visiting the town's farmer's market or shops: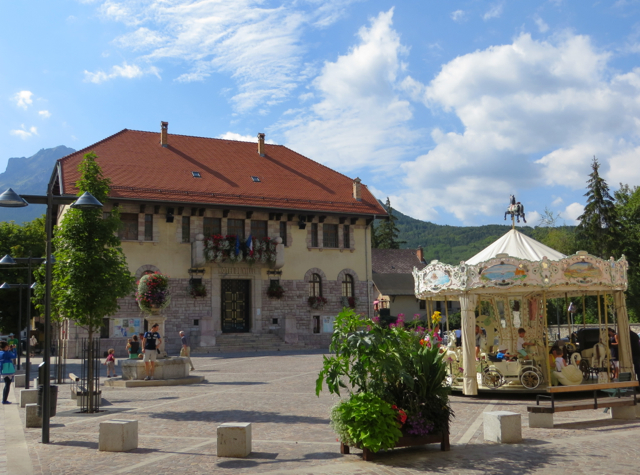 6. Go Miniature Golfing
Miniature golfing at Mini Golf d'Ubaye, which was right across from the kids' play zone with its trampolines and inflated slides and tiger, was…interesting. The kids gamely tried to play and liked the train and other figures that adorned the holes, but make no mistake–this was one of the more challenging miniature golf courses I've seen.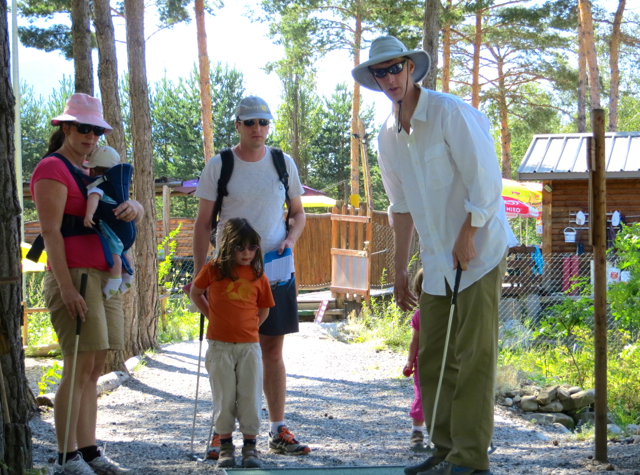 7. Treat Yourself to Artisanal Ice Cream
It may be small, but Barcelonnette has at least 3 artisanal ice cream shops that I noticed (note that only one of them appeared to make its ice cream and sorbets in Barcelonnette, the others were artisanal products produced elsewhere and brought in). I love that French sorbets include choices such as Cassis (black currant), peche de vigne (a special kind of very flavorful heirloom peach) and apricot, alongside more usual favorites of raspberry, blueberry, strawberry, mango, passion fruit, etc.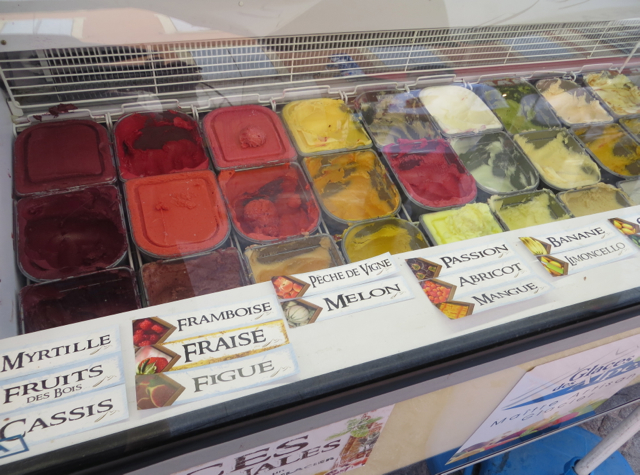 8. Take in the View Over a Picnic or Dinner Al Fresco
There's nothing like the simple pleasure of a dinner al fresco with friends, especially with a setting as dramatic as the Ubaye Valley and its mountains. Enjoy local cheeses, cured meats, bread, rustic pates (which paired well with that Sauternes welcome gift from the Four Seasons Paris), fresh fruits and perhaps a fruit tart from the Barcelonnette farmers market or, if you're renting a cottage with a kitchen (as our friends were) a baked apple tart tatin, courtesy of the Barcelonnette Monoprix.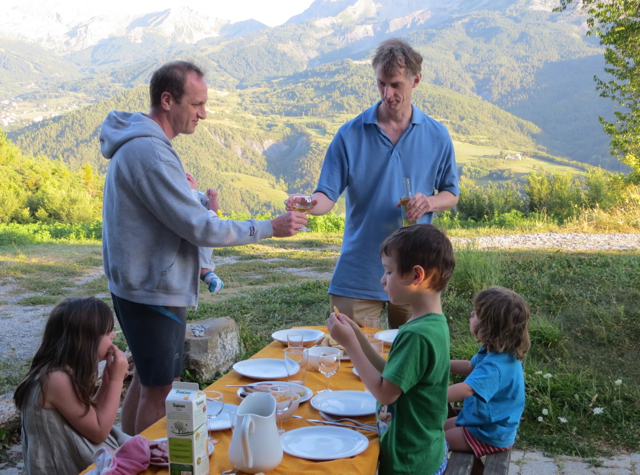 No kids? Then indulge your adventurous side, with mountain biking, rafting, or perhaps paragliding: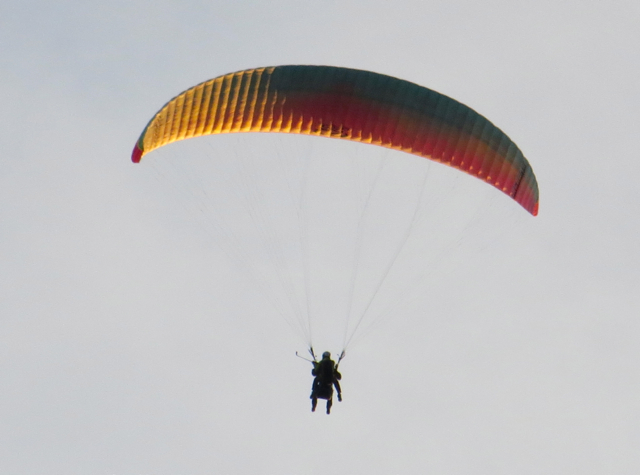 Have you been to Barcelonnette or the Ubaye Valley in France?
Related Posts
La Grande Eperviere Barcelonnette Hotel Review
Hiking in Mercantour National Park, France with Kids
Nice: The French Riviera on a Budget
What Are the Best Beaches in Nice, France?
Need Award Booking Help? Our fee is as low as $75 per ticket if you book your hotel through us.
If you enjoyed this, join 90,000+ readers: please follow TravelSort on Twitter or like us on Facebook to be alerted to new posts.
Become a TravelSort Client and Book 5-Star Hotels with Virtuoso or Four Seasons Preferred Partner Amenities!