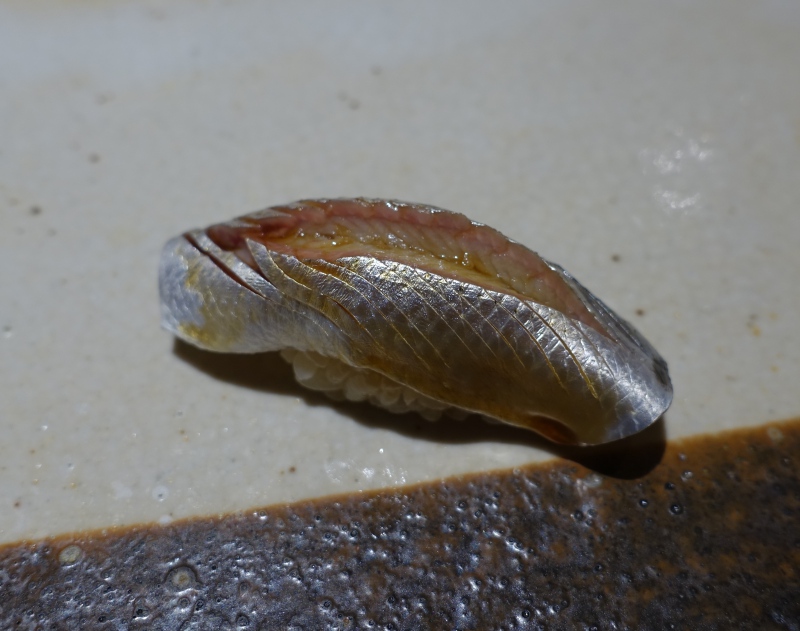 This Sushisho Masa Tokyo Review is from our recent visit to it, one of Tokyo's top sushi bars. It may not have a Michelin star, but rumor has it that this is because the Michelin inspectors have been barred from dining here. Whatever the reason, it would be a shame to miss if you love sushi and are willing to splurge while in Tokyo.
For the prior posts, please see:
Review: British Airways First Class Lounge New York JFK Terminal 7
Review: ANA First Class 777 New York JFK to Tokyo Narita
Review: Air France Lounge New York JFK
Hotel Review: The Peninsula Tokyo.
Japan Airlines 777-300ER Business Class Sky Suite Review
Sushisho Masa Location, Hours, Reservations and Cost
Sushisho Masa is located at 4-1-15 Nishiazabu in Minato-ku, at the basement floor level. Even after our taxi dropped us off, we didn't immediately see it, and inadvertently went into a different restaurant at first. The address in Japanese is: 東京都港区西麻布4-1-15 セブン西麻布, Tel. 03-3499-9178
The nearest Tokyo subway station is Roppongi, about an 11 minute walk away, or alternatively, Hiro-O Station, about a 12 minute walk away.
Sushisho Masa says open late; Fridays and Saturdays it serves customers from 6pm until the last customer leaves, as late as 3am, and Tuesday – Thursday, it's open 6pm-1am. It's closed Sundays and holidays.
Since the counter has just 7 seats, reservations are essential. We made ours through the Aman Tokyo Concierge, where we were staying that night, and had to provide our credit card details to secure the reservation. The meal is omakase (chef chooses) and the cost depends on what you consume, but a typical meal will run 25,000-30,000 JPY, or ~$225-$270 for the food only, with drinks additional.
Before you make a reservation, take into account that while you should advise of any food allergies, this (or any other Tokyo sushi bar that exclusively offers omakase) is not a good choice if there are many seafood items that you don't eat or are squeamish about. Go in with an open mind though, and it can be great fun.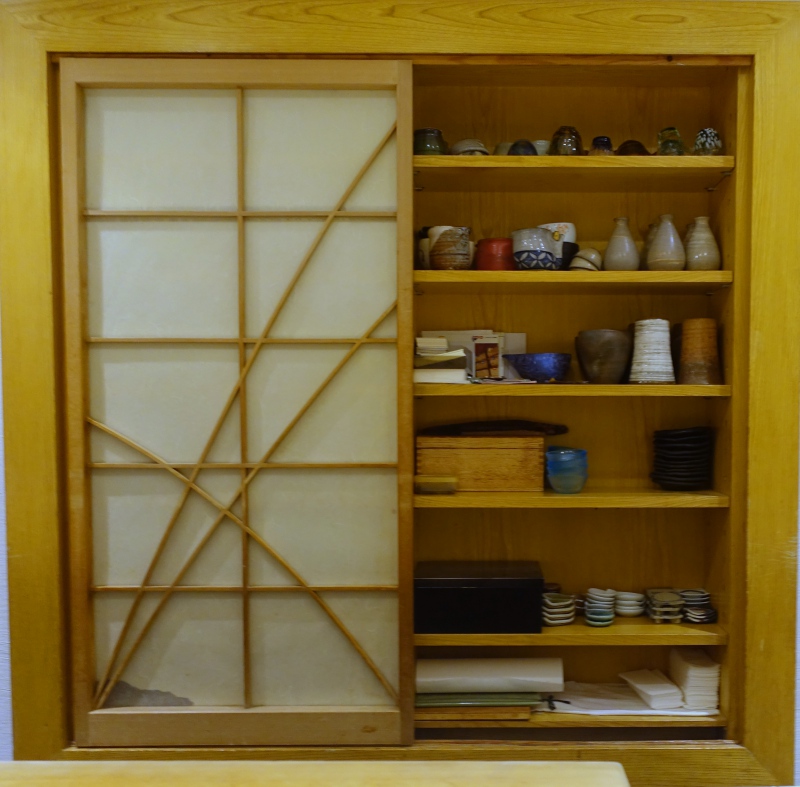 Sushisho Masa Omakase
Although we were embarassed at being a few minutes late, Chef Masa and his team put us at ease, and even beamed at our 9 year old son, which I appreciated, since children under the age of 12-13 are not allowed at some high end Tokyo sushi bars. I won't be able to recount all our courses, but here are some of the highlights of the many pieces we were given.
The meal started with some seaweed and seagrapes, which somehow I'd never had, but have an crunchy, springy texture and clean sea taste to them: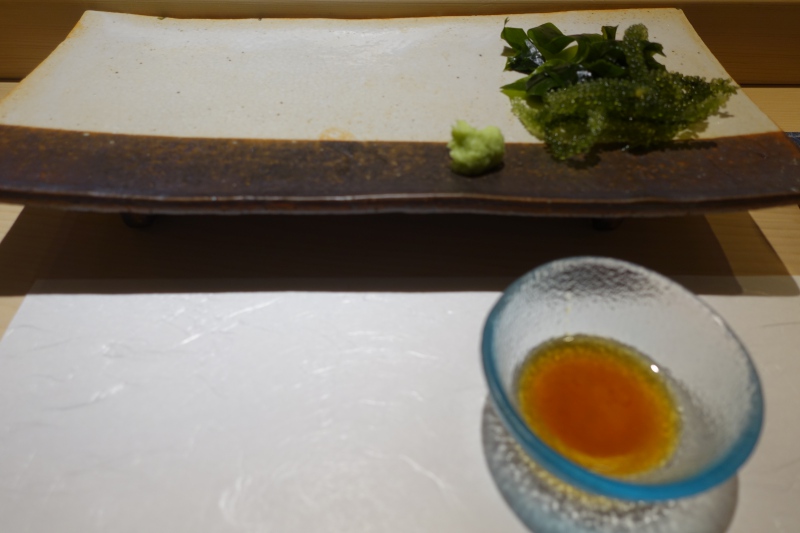 There were several pieces served after this, but one that turned out to be my favorite was this Saba (Mackerel)–best I've ever had: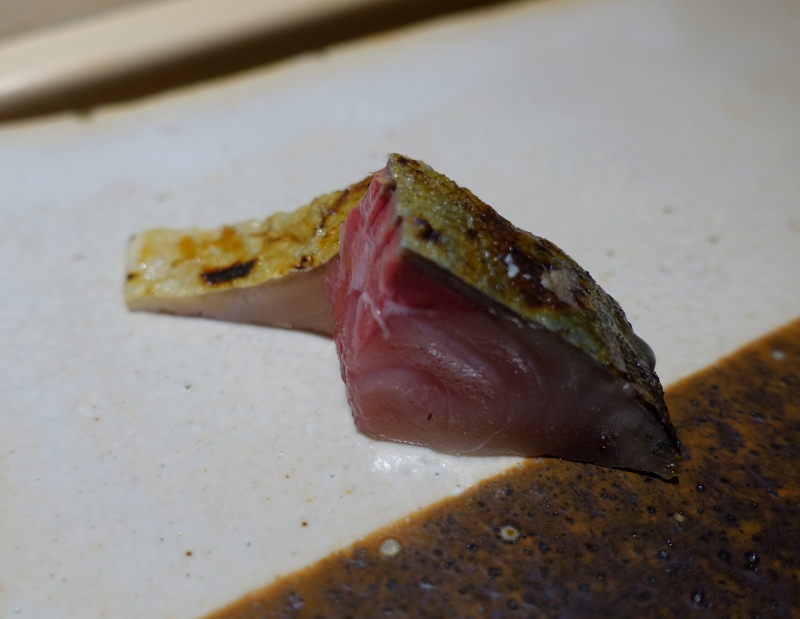 I've always enjoyed amaebi (sweet shrimp, served raw):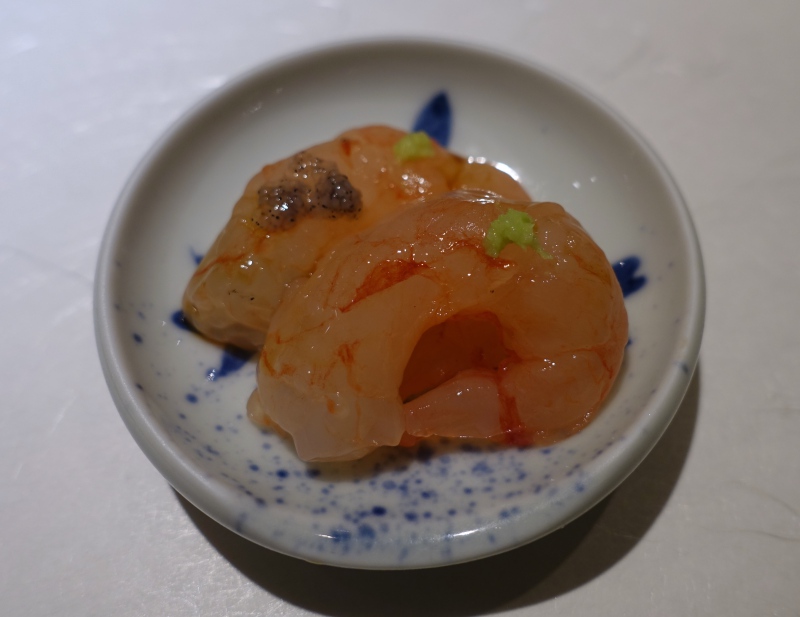 The uni was so fresh, briny and creamy I've also never had better: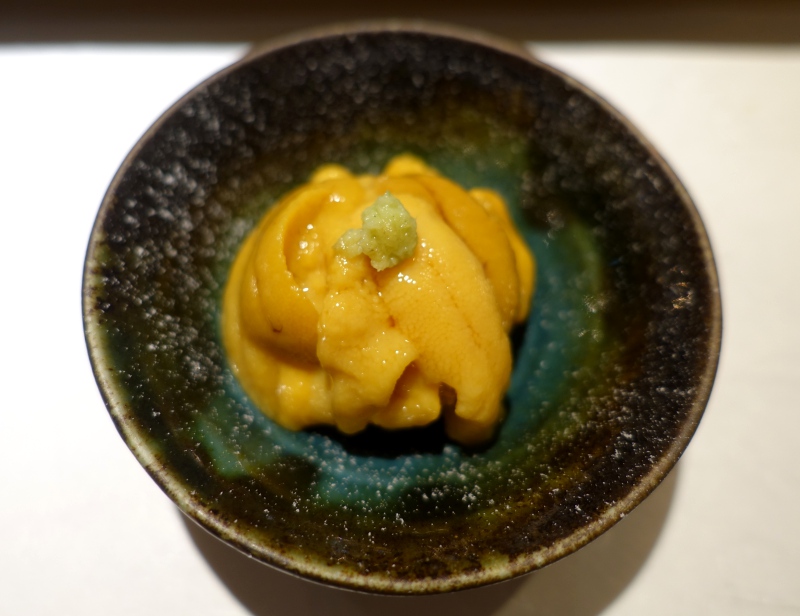 While I'd had Monkfish Liver on the ANA First Class flight and liked it ok, the Sushisho Masa version was fantastic–sweeter and much more to my liking: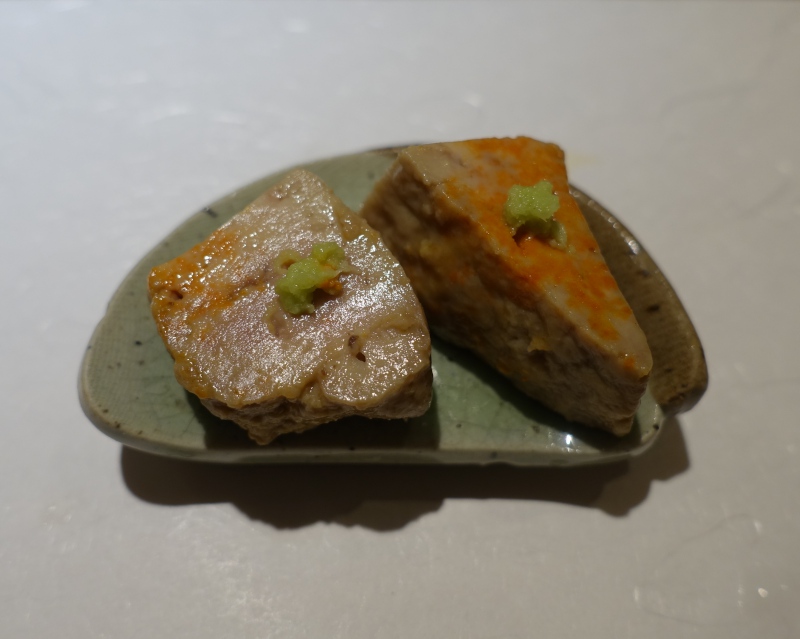 An unusual dish, for me at least, was this Cod Milt, which fortunately I tried (and really liked) before I figured out what it was: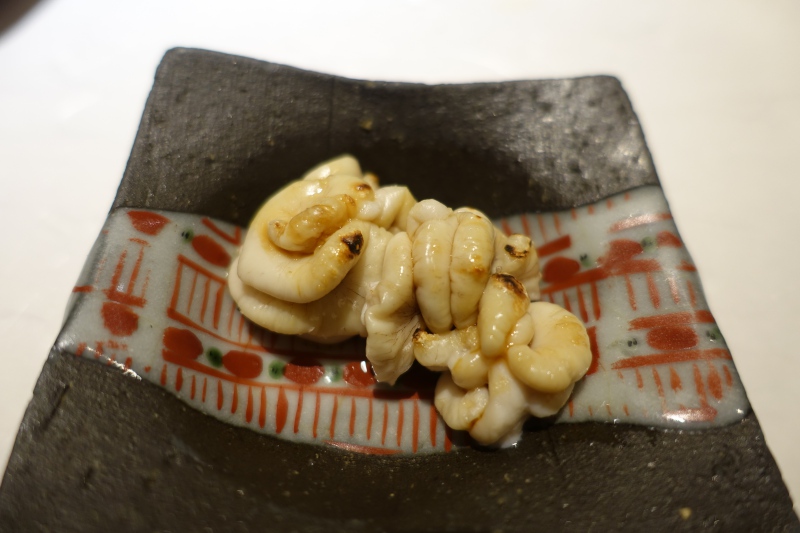 I liked how a number of pieces were served, first fresh, then in smoked or cooked form, so you could taste different aspects of the fish. We were first served a fresh piece of bonito, then this smoked version, which I preferred: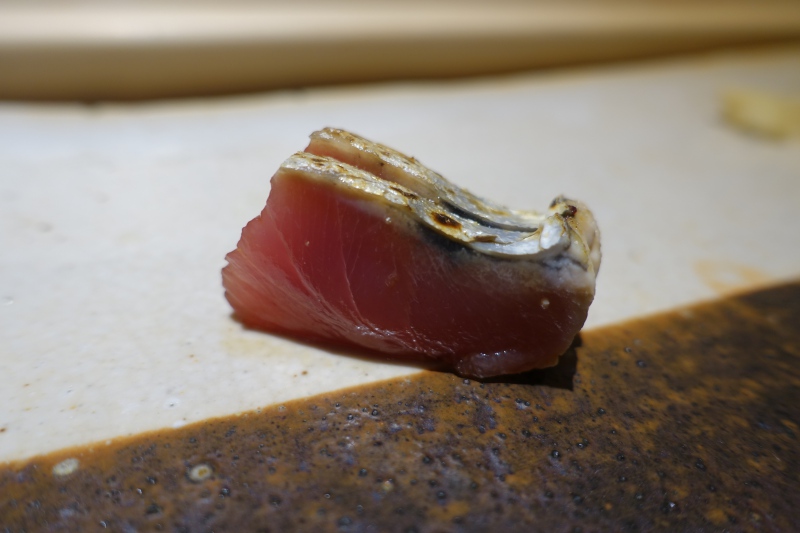 We got to enjoy both Chu-Toro (Medium Fatty Tuna) and O-Toro (Fatty Tuna)–luscious: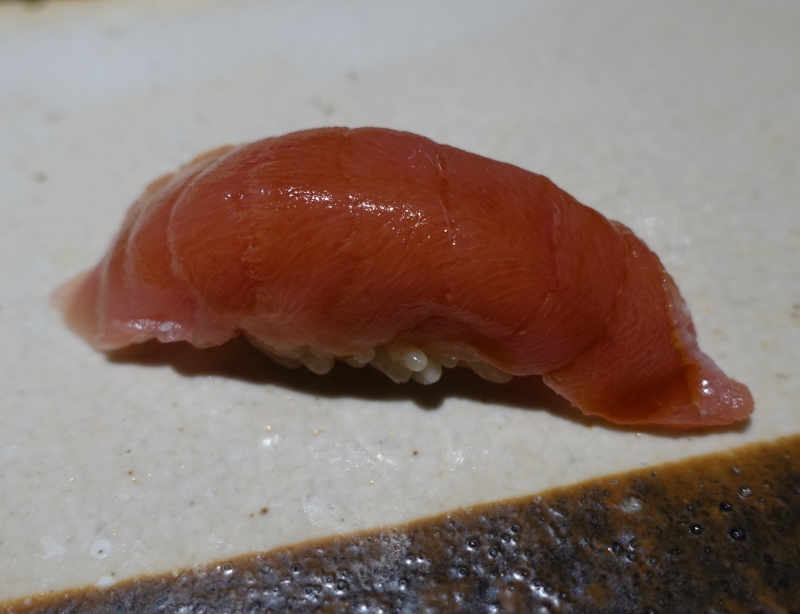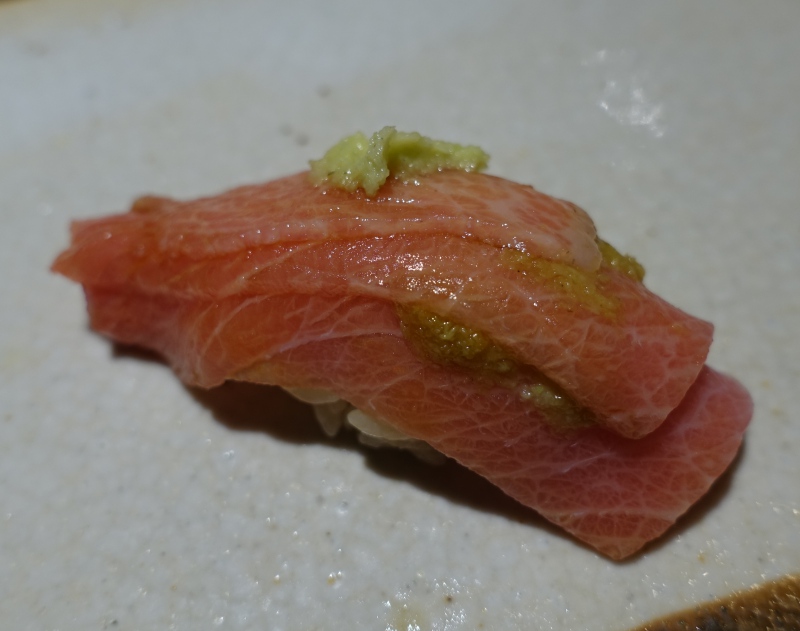 Eel remains a strong favorite, and is my son's favorite kind of sushi: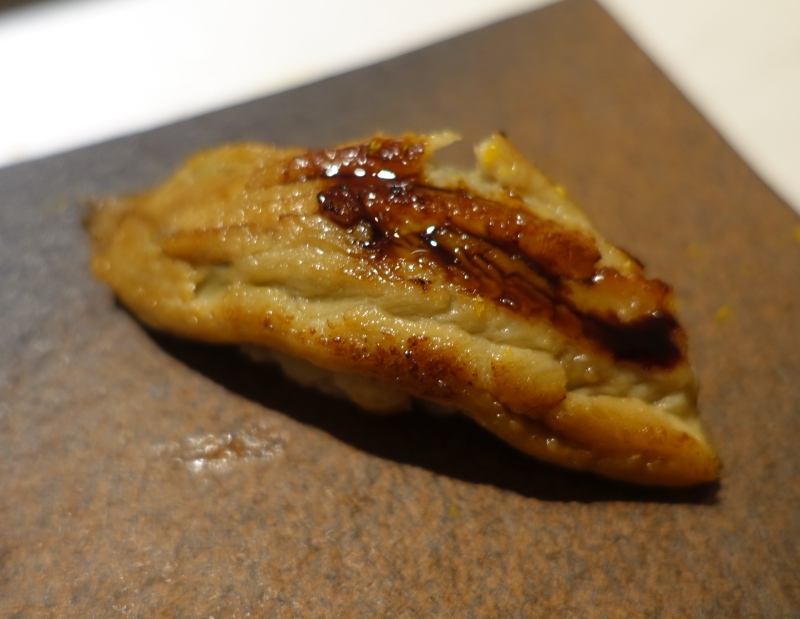 The Verdict
Wow–this was our favorite sushi of our entire trip to Japan, and of my life so far, including my year living in Japan and various sushi places we've dined at in California and NYC. Sure, there were some pieces we didn't care for due to individual taste preferences–in general I don't care for chewy textures–but the majority of pieces we were thrilled to be served. My favorite remains the mackerel, but naturally I loved the chu-toro and o-toro, unagi, uni, and so many other pieces.
Highly recommended if you have a good appetite (a full omakase here could include 40-50 pieces, although we couldn't manage that many) and can afford the ~$250-$300 per head price tag.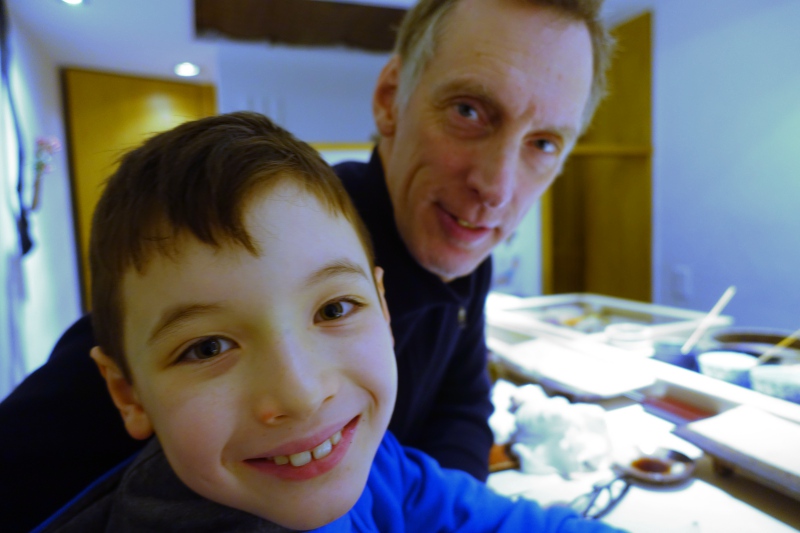 Recommended Posts
The Peninsula Tokyo Breakfast Review
Hotel Review: The Peninsula Tokyo
Review: ANA First Class 777 New York JFK to Tokyo Narita
Japan Airlines 777-300ER Business Class Sky Suite Review
Need Award Booking Help? Our fee is as low as $75 per ticket if you book your hotel through us.
If you enjoyed this, join 200,000+ readers: please follow TravelSort on Twitter or like us on Facebook to be alerted to new posts.
Become a TravelSort Client and Book your Tokyo luxury hotel with Virtuoso or Preferred Partner Benefits!