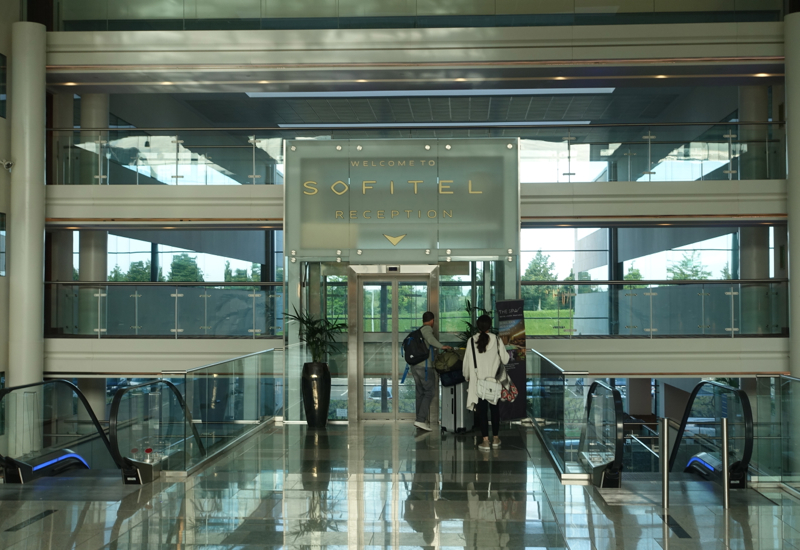 The Sofitel London Heathrow Hotel is the most convenient choice if you have an early morning flight out of London Heathrow, since it's connected to Terminal 5. My previous review covered a Luxury Room with Club Lounge access; for this stay we just reserved a Classic Twin Room since we were arriving late and departing early. The best way to reserve the hotel is as a TravelSort Client, with Sofitel STEP Program benefits:
Upgrade from Classic to Superior Room or from Superior to Luxury Room guaranteed at time of booking
If booked into a Luxury Room, Club Lounge access is included
Upgrade from Luxury Room to Suite upon arrival, based on availability
Complimentary High Speed Internet for all rates and room types
Automatic placement at the top of waitlists
No walk policy for guaranteed bookings
Getting to The Sofitel London Heathrow
If taking the Piccadilly line from London, be sure to take one that stops at Terminal 5 (it will stop at Terminals 1, 2, 3 and 5). Take the escalators up and follow the airport hotel signs, which will lead you to take an elevator to the hotel. Take a right out of the elevator and follow the corridor, passing a car rental desk, until you see the elevator (first photo, above) down to the Sofitel London Heathrow lobby; there's also an escalator if you're traveling lightly.
Our check-in could have been faster, but at least the check-in agent was kind enough to give my son an activity set, which came in handy on our flight the next day.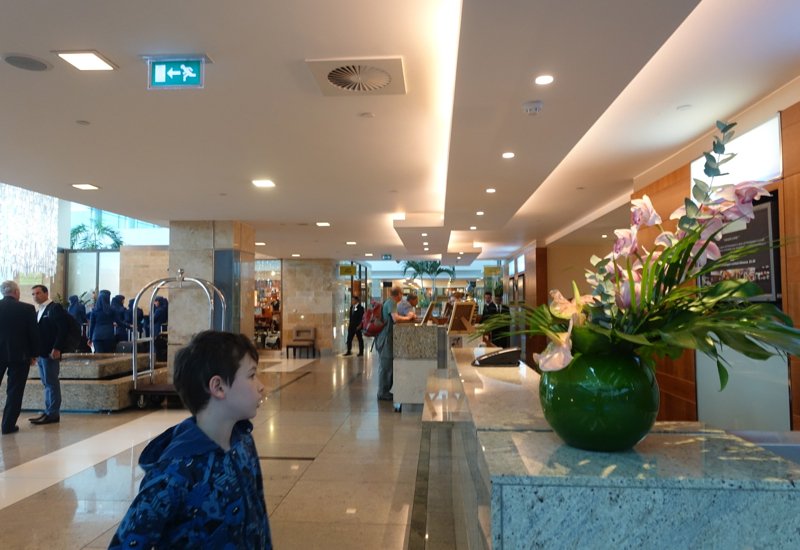 Sofitel London Heathrow Classic Twin Room
Since I was staying on a travel professional rate, I stayed in the Classic Twin room that I booked, but most clients that I book at the hotel opt to reserve a Superior Room so that we can guarantee them an upgrade to a Luxury Room, with Club Lounge access.
Classic Rooms come with either 1 Queen or 2 Twin beds and are 277 square feet, so quite compact; Superior Rooms are 300 square feet and Luxury Rooms are 340 square feet. There was a flat screen TV, although it wasn't centered on the wall. There was also a work desk and a small round table and chair.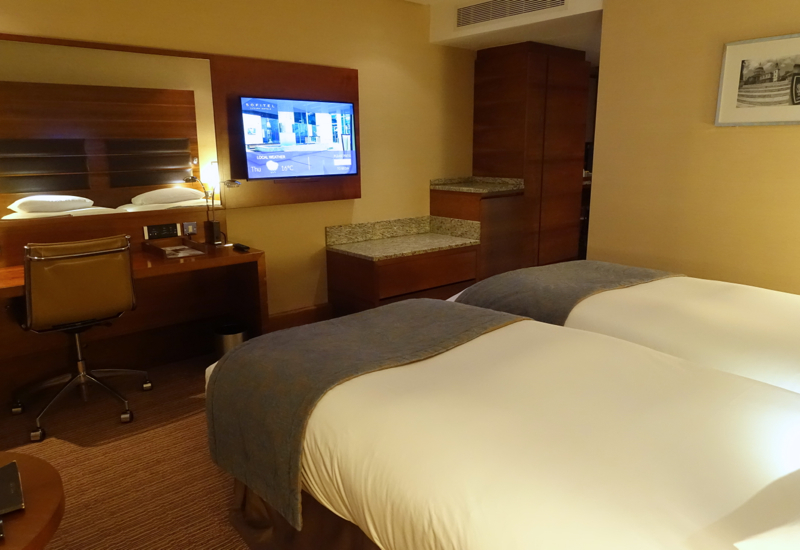 One of my favorite things about Sofitel is how comfortable and plush the bed is; Sofitel even partners with Air France to provide the bedding for Air France First Class.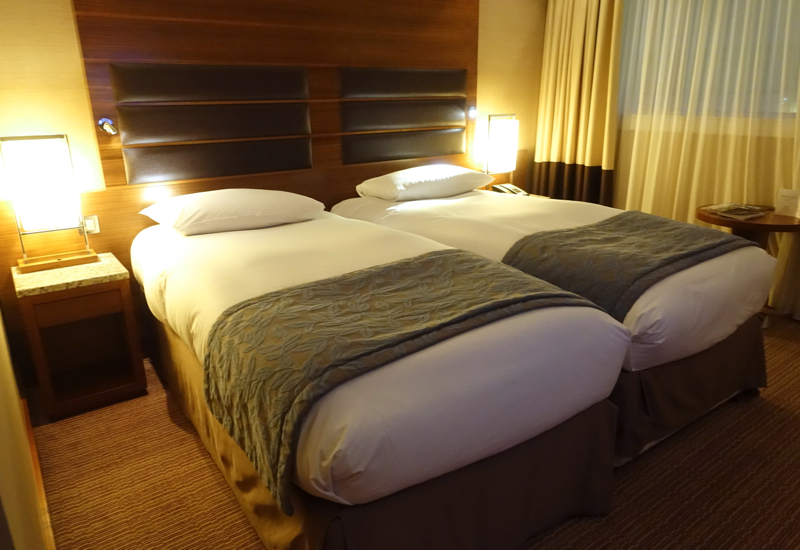 Our room, as most rooms at the hotel, faced internal hotel space, so no view to speak of, but it was also extremely quiet, which any traveler needing a good night's rest before a flight will appreciate.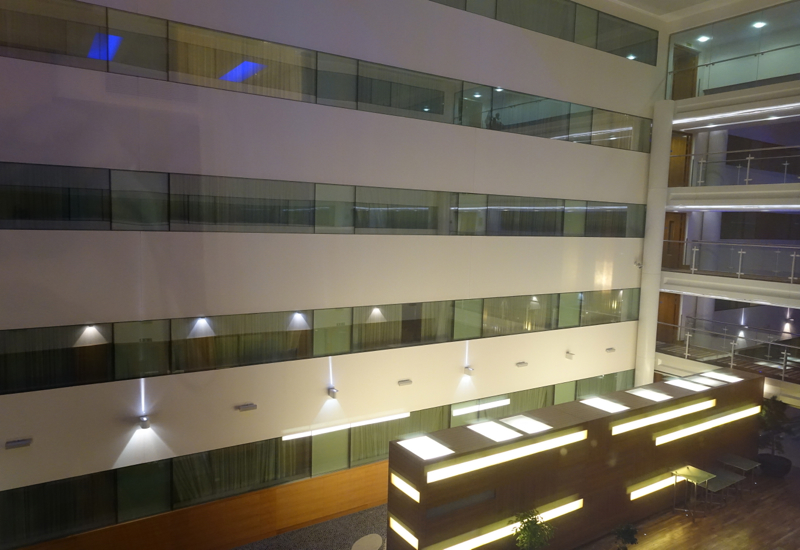 The bathroom was likewise small, but still managed to have a separate bathtub and glass enclosed shower. I noted, however, that it was a regular shower head, not a rain shower as in the Luxury Room bathroom.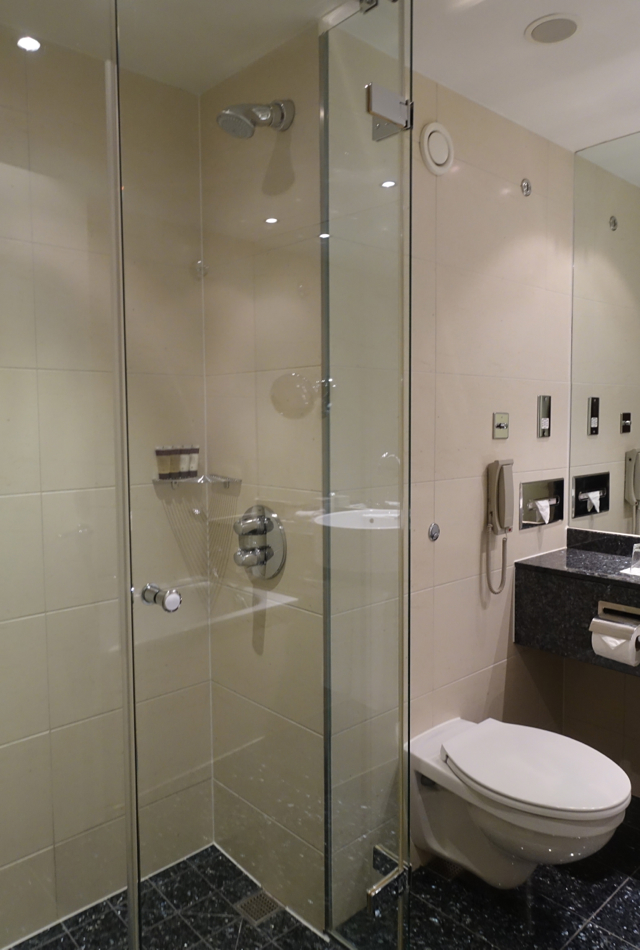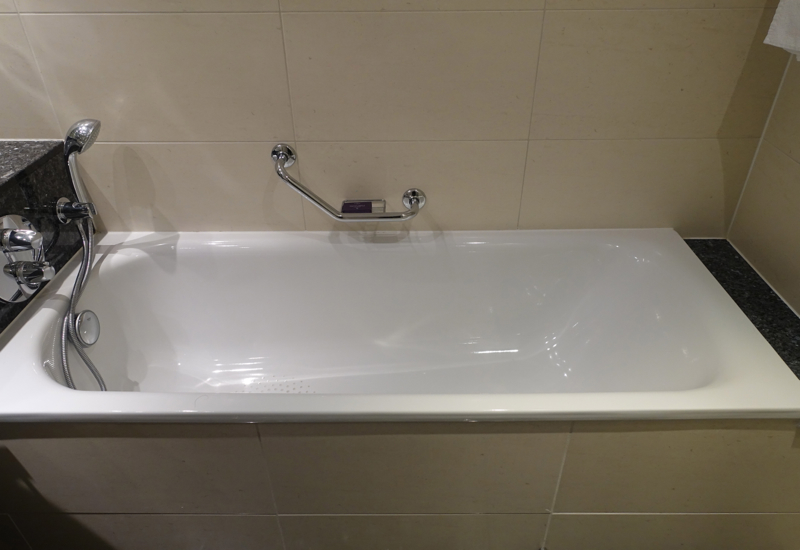 The vanity has a single sink, and was round instead of the square shaped sink in the Luxury Room.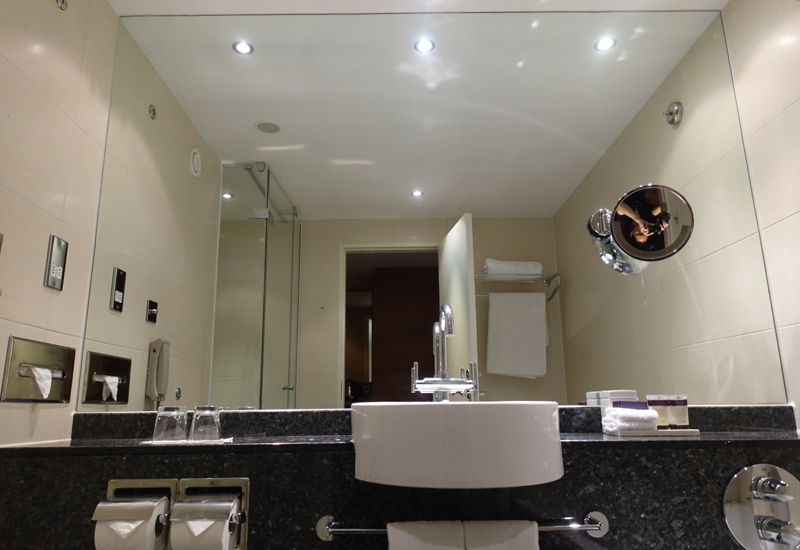 Bath products were, however, identical as in the Luxury Room: Espa Bergamot, Jasmine and Cedarwood.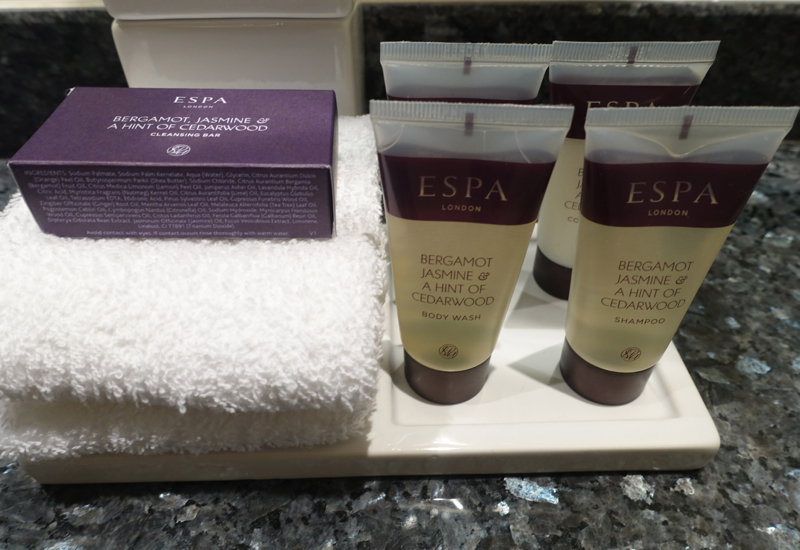 There was also a tea kettle and Twinings tea, although I used the kettle (which was immaculate inside–sometimes hotel tea kettles have mineral deposits inside) to make my own tea, as I prefer Mighty Leaf tea.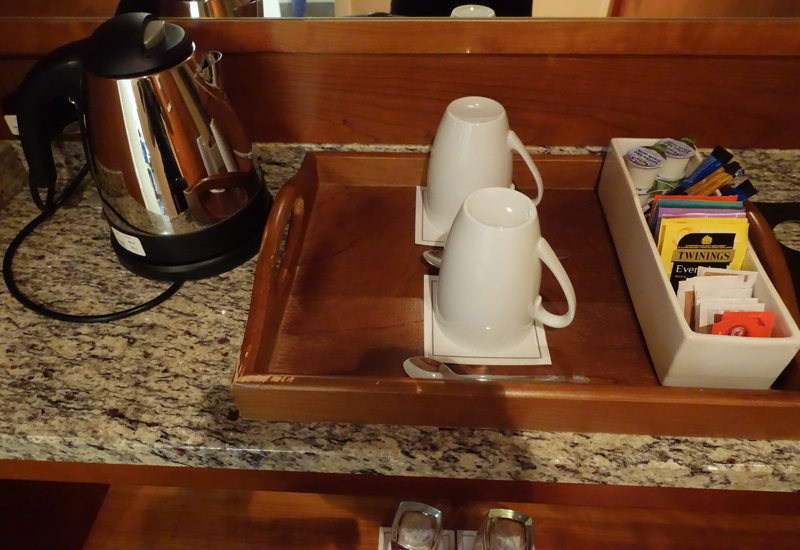 Spa, Sofitel London Heathrow
As I noted in my prior review, the Spa Vitality Pool, sauna, and other spa facilities are complimentary only if you're receiving a spa treatment; otherwise, a GBP 25 charge applies.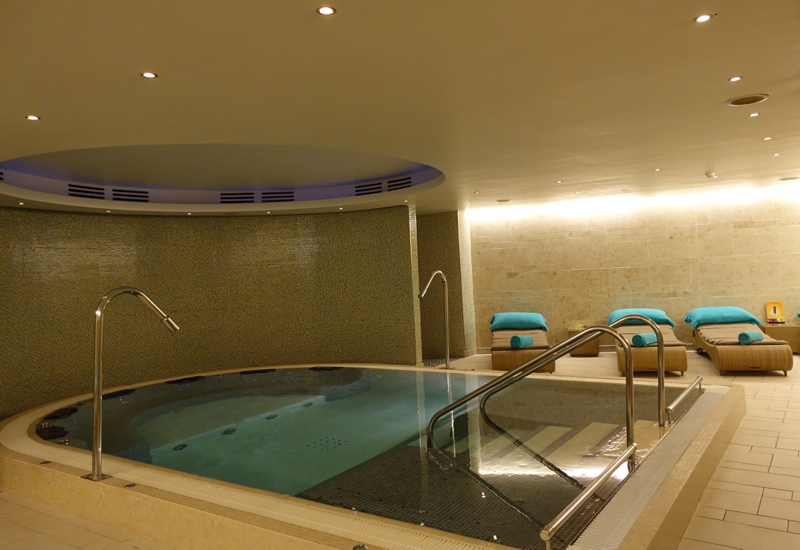 The Verdict
Many airport hotels are distinctly lackluster, and some have issues with providing basic cleanliness and polite service. Fortunately, the Sofitel London Heathrow is one of the better airport hotels, although you do definitely pay for this in terms of a price premium, given the higher quality product than most other hotels close to Heathrow. And there's a lot to be said for the convenience of being directly connected to Terminal 5, since a few minutes of extra sleep and no stress about the vagaries of airport shuttles is worth something.
Have you stayed at the Sofitel London Heathrow with STEP Program benefits?
Related Posts