I've always thought of Singapore Airlines as more or less being a silent member of the Star Alliance. While they're technically part of the alliance, for years now they've been heavily restricting first and business class award space to their Star Alliance partners, to the point that it's virtually impossible to get a first or business class award on Singapore when booking through United, Continental, US Airways, etc. This is why I purposely excluded them when I wrote on the 10 Best International First Class Seats for Award Travel, since they pretty much are unavailable for awards.
Ever since they started rolling out their new business class product on the 777 and Airbus 380 about five years ago, they've thought it was so good that no Star Alliance partners should have access to it for award tickets. While it was a cutting edge product at the time, it's now not really all that much better than the products offered by much of their competition, including Cathay Pacific, Swiss, Asiana, ANA, etc., all of which consistently release business class award space.
At first this wasn't a huge issue since you could avoid the routes operated by their aircraft featuring the "new" first and business class. For example, while San Francisco to Singapore (via Hong Kong) switched to the 777 years ago, Los Angeles to Singapore (via Tokyo) had the old product until last year, meaning it was still possible to redeem miles for it. However, in the meantime virtually all of their longhaul routes are operated by either the A380 or 777, both of which feature the new business class product.
One of their last remaining routes with the 747 (which featured the old product, and was therefore eligible for award redemptions) was New York to Singapore via Frankfurt, though last month that also had an aircraft swap to an Airbus 380. The promising news is that Singapore has been releasing some business class award space on the flight close to departure, which is a step in the right direction.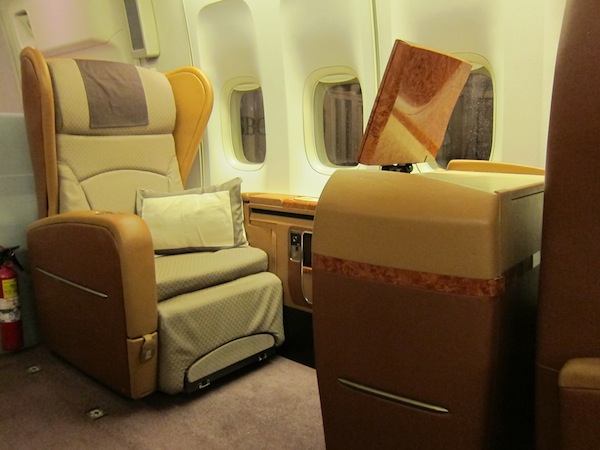 There have also at times been glitches in the system. For example, British Midland Diamond Club members have often reported having access to Singapore Airlines' native award space, even when the space wasn't released to other partner airlines.
The New KrisFlyer Award Chart
The further good news is that as of March 1, Singapore Airlines has unveiled a new KrisFlyer award chart, and they're now allowing KrisFlyer members to book award tickets in first and business class on their new products at the saver award level. Previously they only allowed their own members to redeem for business and first class at the "standard" award level, which was double the cost of a saver award. They are, however, continuing to exclude Airbus 380 Suites Class from being redeemed at the saver level.
When Singapore unveiled the A380 they decided it made sense to call their premium product Suites Class instead of first class, which in retrospect I think was a big mistake. Given the economy I'm sure many executives can still justify paying for first class, but surely Suites Class sounds a bit excessive given the extent to which many companies are struggling. But they stuck to it, and it seems that even through these changes they'll continue to not allow redemptions in Suites Class on the A380 at the saver level.
So what are the implications of this? Well, for one, this is good news for KrisFlyer members. While they are slightly raising the cost of many award redemptions, members are now able to book awards on the "saver" award chart instead of "standard" award chart, which is half the price. So even with mild mileage increases, most members will come out ahead.
Stopovers
Saver awards don't permit any stopover on a one-way award, and just 1 stopover on a round-trip award. The award ticket is valid for 6 months.
Fuel Surcharges
Singapore does impose fuel surcharges on award tickets, so expect to pay about $500-600 for a roundtrip ticket to Asia.
KrisFlyer Award Tips
For those of you with KrisFlyer miles, there are actually some pretty good redemption opportunities available with the new chart. It's worth keeping in mind that KrisFlyer is partners with both American Express Membership Rewards and Starwood Preferred Guest, both of which transfer 1:1 to KrisFlyer.
Furthermore, they offer a 15% discount off their award prices when booking online. For example, under the new Singapore Airlines Saver Award Chart, business class from Newark to Singapore roundtrip would cost 170,000 miles, so with the 15% discount you're looking at 144,500 miles for roundtrip business class. While it's not cheap, this is the world's longest flight, and it does feature the new business class product, so it's as cheap as it has ever been.
The Los Angeles to Singapore nonstop flight (the world's second longest flight) is only 160,000 miles roundtrip in business class, so would cost only 134,000 miles with the new chart, which is also very good.
For first class from San Francisco to Hong Kong via Singapore, the cost will now be 215,000 miles roundtrip, or with the 15% discount, 182,750 miles. Again, while it's not cheap, Singapore does have a very good first class product, so I'd say it's not a bad redemption value at all.
Along the same lines, business class from Singapore to Australia is 110,000 miles roundtrip, so with the 15% discount that's 93,500 miles. Again, a pretty good deal. First class is 150,000 miles roundtrip, so 127,500 miles after the discount. That's among the most reasonable rates for a "true" first class award redemption on Singapore.
So with the new award chart I'd say there are many instances where it can be economical to transfer points from Membership Rewards or Starwood Preferred Guest to Singapore Airlines KrisFlyer. But of course the big question remains whether or not they'll open up this space to Star Alliance partners as well.
Seating Selection and Assignment
See Singapore Airlines Seat Assignment and Selection Using an Award Ticket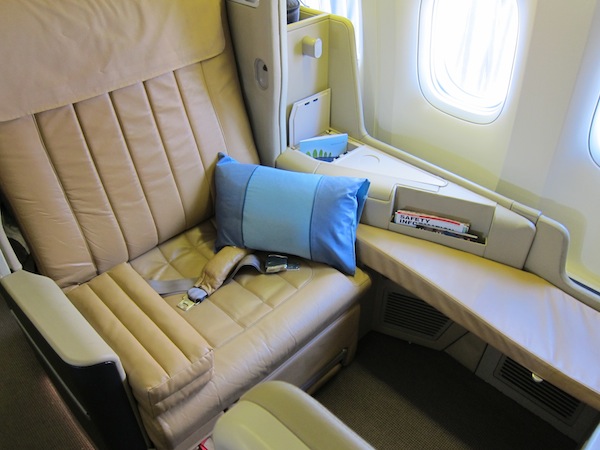 Singapore First and Business Class Award Space for Star Alliance Partners
The big question for many of us is whether this will translate into Singapore offering first and business class award space to their Star Alliance partners as well. Releasing first class award space at the saver level to their own members is one thing, but actually releasing it to partners is completely different, as there's no guarantee that will occur.
So while it's all speculation, I do suspect they'll start releasing some award at the saver level to their Star Alliance partners as well, though I suspect availability will only be a small fraction of what's available to their own members.
Often airlines release the same number of "saver" award seats to their partner airlines as they do to their own members, though we're seeing a trend among many airlines (including Lufthansa, which has recently stopped releasing first class award space in advance to their Star Alliance partner airlines) whereby they have different inventory for their frequent flyer program members as opposed to their partner program members.
If I had to guess, I think this is what we'll see with Singapore: they'll release a small fraction of their saver award space to Star Alliance partners, and probably open up unsold award space to their Star Alliance partners close to departure. If this happens, I would suspect they won't do so before March 1, when their own members can book award space at the saver level. But after that I think anything is fair game.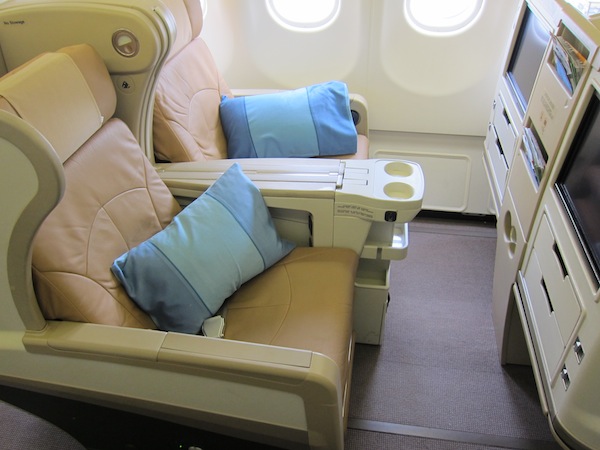 I'll certainly post if I see an update, though if you want to check on your own, the best methods for searching Star Alliance award space are outlined in How to Find Star Alliance Award Space, should you want to periodically check to see if Singapore has started releasing first and business class award space in advance.
Related Posts
Singapore Suites Award Tips and FAQ
Singapore Airlines Business Class Review, Tokyo to Singapore
Singapore Airlines Business Class Awards Bookable on United
Best International Business Class Seats for Sleeping
Need Award Booking Help? Our fee is as low as $75 per ticket if you book your hotel through us.
If you enjoyed this, join 100,000+ readers: please follow TravelSort on Twitter or  like us on Facebook to be alerted to new posts. 
Become a TravelSort Client and Book Your Hotel with Virtuoso or Four Seasons Preferred VIP Amenities!