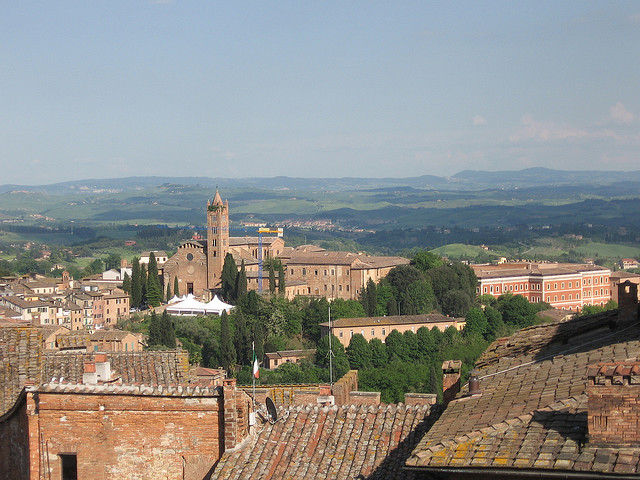 Why Go
Siena is every bit as packed with incredible works of art and unforgettable museums and churches as some of its Tuscan neighbors, but crawling with half of the tourists. Nestled in the heart of Tuscany, Siena is only a short bus ride away from busier cities like Florence, but you're likely to be able to find a room year-round. In fact, Siena has been warring with Florence since its very beginning, so anything that you found lacking about Florence will likely be met with its polar opposite here in Siena. And with older traditions alive and well, numerous festivals and parades are commonplace, including the city's most famous, which features a horse race around the town square.
Home of some of the region's most mouthwatering gelato, sunniest squares, and a sizable study-abroad program, Siena is at once a balance of traditional Italian tropes and a bit of a forward-looking, international feel. Travelers from all over the world find it worthwhile to spend at least an afternoon strolling its streets, and anyone making their way through Tuscany in search of a more authentic, smaller city will find Siena the perfect fit. And like so many other villages and towns in Tuscany, you'll quickly discover that even a couple of hours of sleuthing about town will uncover hidden treasures, like sordid details to local buildings and Renaissance masterpieces casually on display at museums without any admission costs. Best of all, it's possible to enjoy Siena on a slimmer budget than its Tuscan counterparts, which can be a major plus.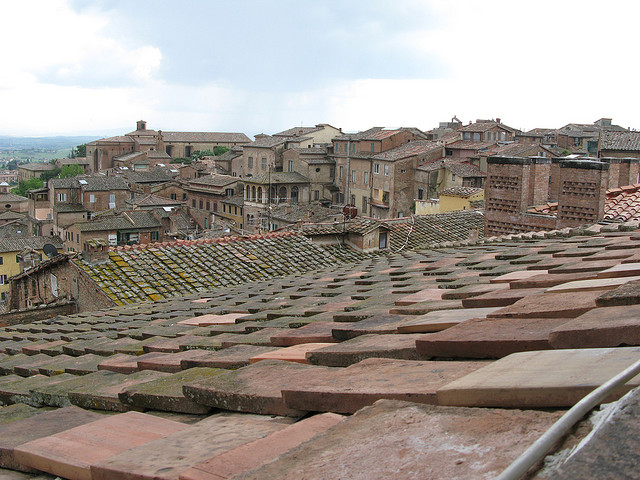 Insider Tips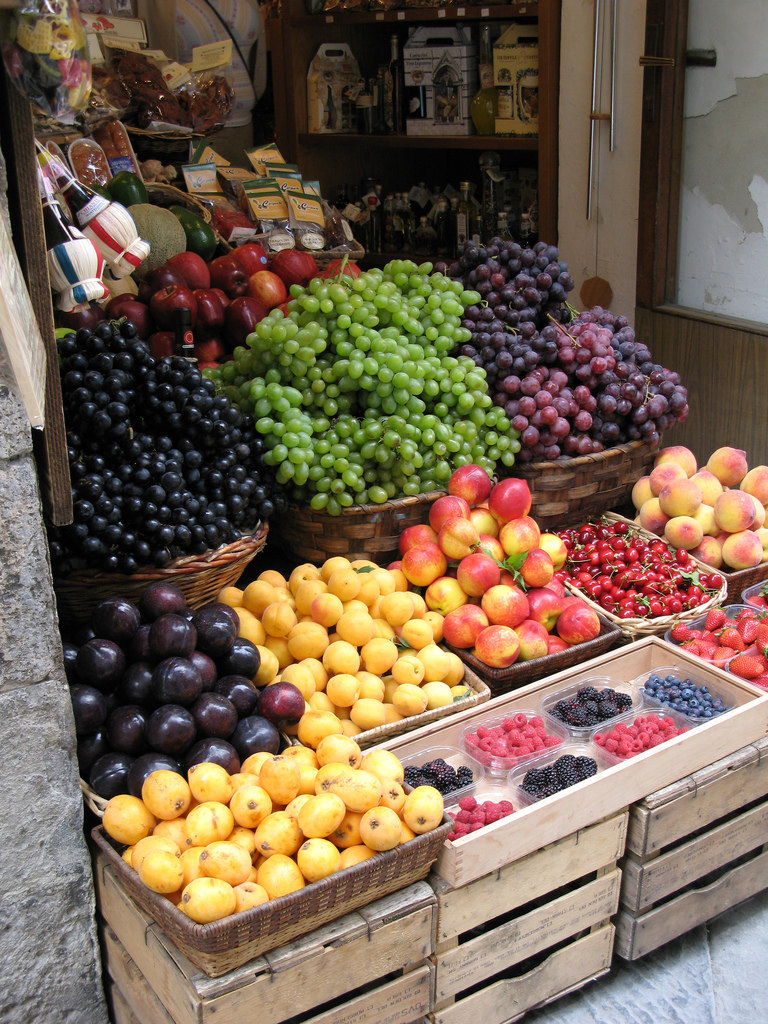 Anyone in search of English-language books will find Siena a great place to stop and pick up something, despite the city's small size. Because of the number of study-abroad programs that send students to Siena for a couple of months, local bookstores at least have an English-language section devoted to the Penguin Classics. Worth considering for those who are spending a larger chunk of time exploring Europe and want the chance to stock up on some fresh reading materials.
It's also never a bad bet for travelers on a budget to pop into one of the various different markets or fruit stands all around the city, where some of the finest fruits of the Tuscan hillside can be had at incredibly friendly prices. Once you've tasted vegetables or produce in Siena, chances are that ones from other locales will pale in comparison!
Consider bussing it to the nearby countryside, especially flower fans, wine lovers, and anyone who wants to take a hike. The rolling Tuscan hills are within easy reach from Siena, and whether it's scheduling a day trip to a nearby vineyard or signing up for a bike tour of the surrounding area, there are plenty of reasons to look beyond Siena. Anyone who wants a somewhat affordable home base for exploring Tuscan wine country will also find Siena is a great pick, as it's closer to some of the best spots but not crawling with foreign tourists in the same way that Florence is.
Don't skip gelato here, either. While many Italian cities and towns might have delicious sweet treats, there is some truly fantastic gelato in Siena that shouldn't be ignored, especially not on a hot day. While it might make sense to go with the spots closer to piazzas with tourist attractions, a short walk will take travelers to Kopa Kabana, where the gelato is delicious and comes in an assortment of savory chocolate, fresh fruit, and fluffy honey flavors.
Brush up on your Gothic architecture. Because there is a whole lot of it in Siena, from imposing towers to exciting churches. And as Siena is right smack in the middle of Tuscany, there are plenty of Renaissance masters who were responsible for making other art and architecture in nearby towns, but here, it's a whole other story. For anyone who has been exploring Italy, the break in style is refreshing. And history buffs will love the chance to learn about something new and exciting.
Figure out if your vacation time coincides with one of the handful of days a year that the Treno Natura is running. An incredible old train line that first appeared in the 19th century, these days it only runs a few days out of the year, but offers an incredible view of not just Siena but also Asciano and the Val d'Orcia. A great alternative for those who don't feel like renting a car or going for a hike.
Book ahead if considering a visit during the Palio (or Il Palio di Siena in Italian). A famed bareback horserace that pits neighbor against neighbor for the honor of winning a flag, this hugely popular event draws travelers from all over the world (and has most of the town outside, too). This means that those heading to Siena close to July 2nd or August 16th should expect higher prices, scarcer rooms, and a whole lot of excitement. Be prepared, and don't roll into town without a place to stay, as finding one will likely be impossible.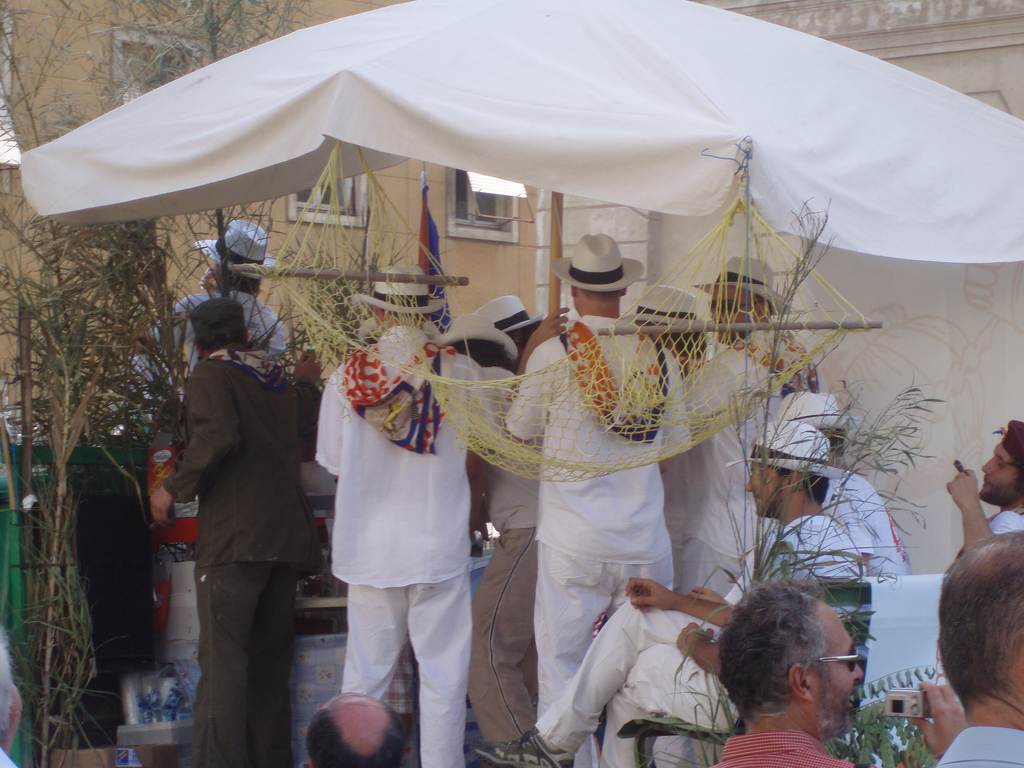 Where to Stay
As far as reasonably priced central hotels go, there's really not a better choice than Hotel Chiusarelli. And instead of dealing with an uninspired chain hotel's decor, travelers who opt for Hotel Chiusarelli can instead revel in the fact that this particular home away from home has been open since the 1870s, which is sort of young by Siena standards but old for anyone from the United States. For anyone who wants a place with actual peace and quiet, this is definitely one of the best bets, as rooms on the back are tucked away from the hustle and bustle of main streets. Contemporary but simple decor doesn't overdo it, but makes you feel right at home. A word of advice about the on-site restaurant: there are better bets a short walk away, and it's often overcrowded, so consider using the hotel's location to explore historical sights, but be sure to venture elsewhere for dining.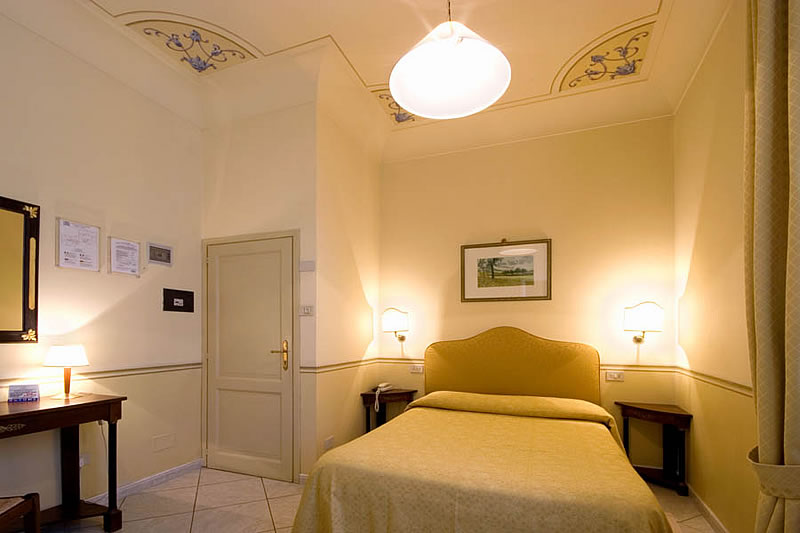 Where to Eat
With countless restaurants serving up great Italian food in Siena, picking one is sometimes more about the ambiance than the menu. At Antica Osteria da Divo, diners are lucky enough to get the best of both. Cellar-level dining amongst ancient tombs is cool, not at all creepy. Comfortable old wooden furniture and actual locals deigning to eat here only adds to the great atmosphere, with quiet jazz during dinnertime. Delicious raviolis, rolled pork, and plenty of local flavor like mouth-watering truffles and some of the best cheese from nearby farms. It's definitely a great date spot, or a lovely restaurant for sampling the best that Siena has to offer in a less hectic locale than others in the town center.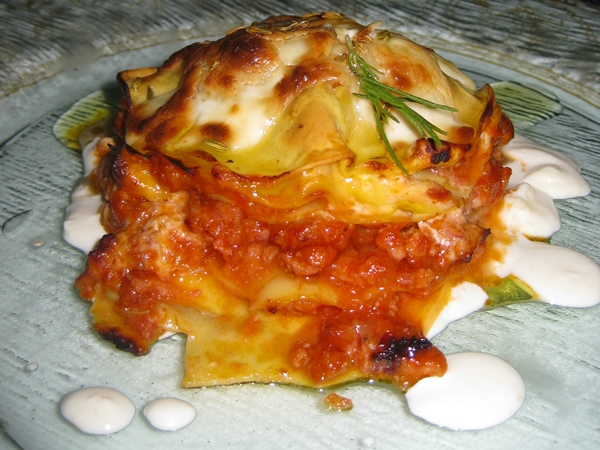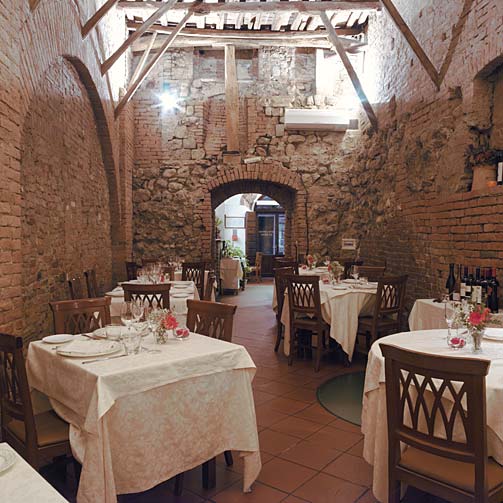 Those with a sweet tooth or two need to stop by Guido Nannini. Experiences at this cafe/bakery can vary. Sometimes it's crawling with tourists and a bit hectic, other times it's possible to relax and savor the delicious treats being served. Either way, a visit is absolutely essential. Caffeine fiends will find some of the best espresso in all of Siena being served, while anyone with a sweet tooth will simply be in heaven. Head here just to pick up regional specialties like panforte, or try out the delicious flavors of ice cream (don't miss the stratchiatella). Prices are a bit steep, but it should be expected, as this spot's reputation precedes it.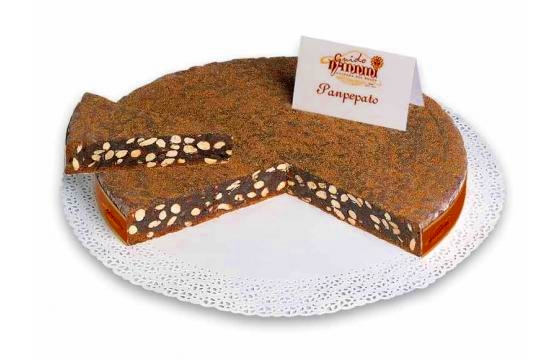 What to See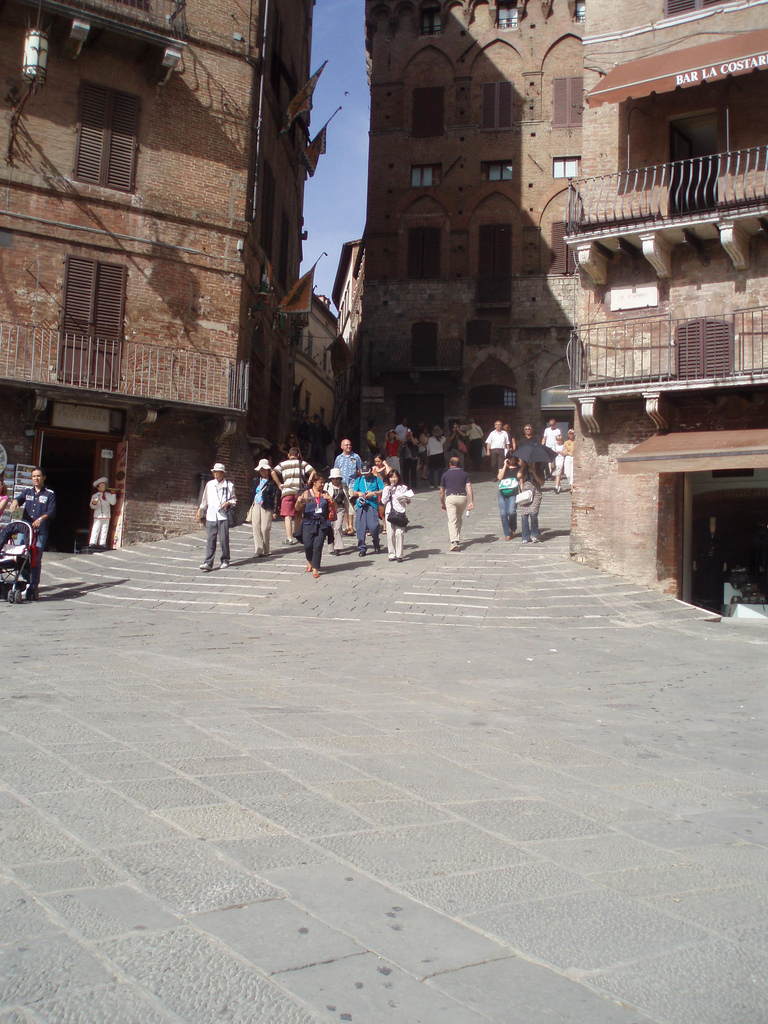 While you might be able to hear musicians and bands playing in piazzas around the city, true music lovers should head to Accademia Musicale Chigiana, which still acts as Siena's conservatory of music. For the absolute best concerts, as well as listings of other musical series taking place in the town, this is the best go-to spot.
All travelers must make time to explore the Piazza del Campo. Here, you will find countless restaurants, famous gelato parlors, and famous fountains. Towering over the bricks of the piazza is Torre del Mangia, a surprisingly gloomy-looking structure that is famous for its roots. An enterprising son of Siena had the tower built for the city, but managed to squirrel away a great deal of the invested money, resulting in the name, which translates to "eat the profits." For those who want the absolute best view of the entire city, a trip to the top of the tower is an absolute must-do activity. It is also an excellent way to figure out where exactly you are, since it is the tallest building in the entire city.
Next to the Torre del Mangia is the Palazzo Pubblico, one of the city's oldest and most recognizable public buildings. Home to important government figures and their meetings since the Middle Ages, it is still used today for business, but also happens to be the home of some of the best paintings in the entire city.
Located a short walk away from the Piazza del Campo is the Duomo, one of the only exclusively Gothic cathedrals in all of Italy. Set aside a couple of hours to fully explore the various art collections inside, as well as to take in the sight of the gleaming golden facade, which absolutely glistens under the Tuscan sunlight. The Duomo is also worth exploring because of its numerous hidden secrets, including the X that supposedly marks where the devil pushed St. Catherine, the city's most famous religious figure, all the way back in the 14th century.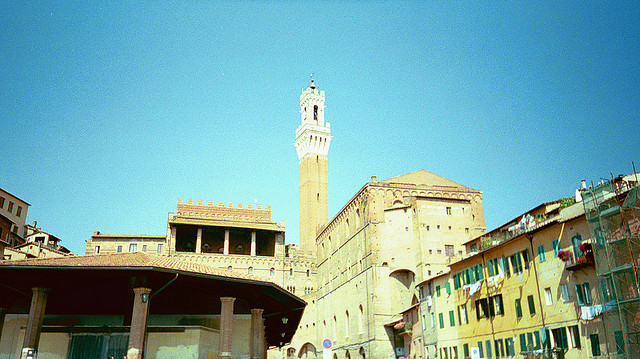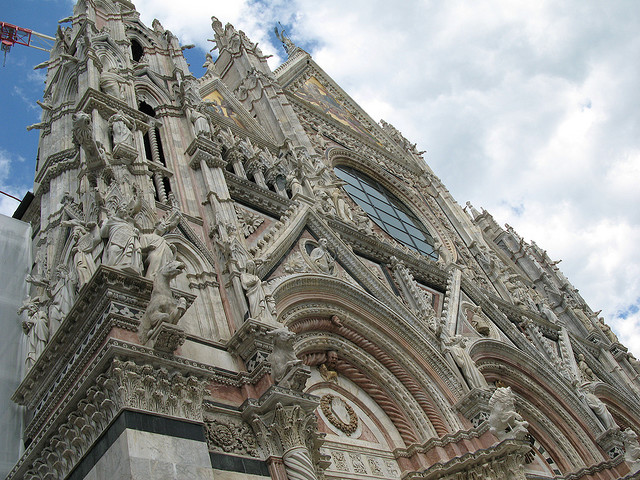 If there's one reason to go to Siena, it is definitely the Palio, an exciting bareback horserace where every single neighborhood of the city competes against one another, with one rider representing. The flags of different neighborhoods wave in the breeze all day long, and the party begins with an exciting and elaborate parade, and continues until far past sundown. During August, the Palio happens to net the most tourists, too, so make your plans far in advance. Otherwise, Siena is known for celebrating various Saint's Days, and for its exciting and colorful Christmas festivities. A very traditional and rich Tuscan city, you can find a mixture of the old and the new, and most of the shops around town will be selling specialty food items around the dates of major holidays, in case you miss the parade but still want to sample the snack that makes it famous.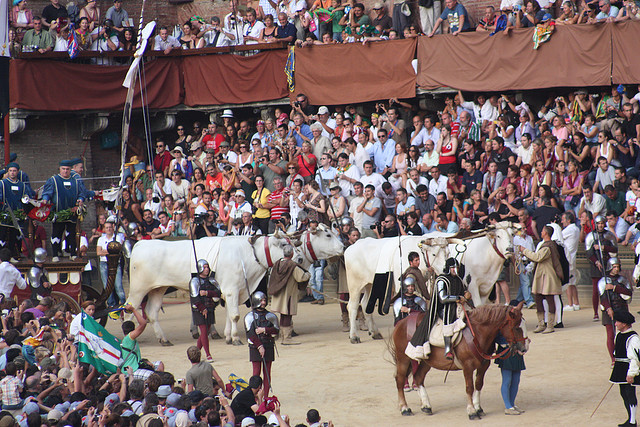 A hotbed of Renaissance art like Siena has no shortage of museums worth exploring. For those who want to see a bit of art but who have other matters to attend to, it is easy to stick to the city's most popular museums. This includes the Duomo, where you will find a great deal of the city's most famous works of art. Also popular is the Museo Dell'Opera Metropolitana, which is more than just a landmark to the world of opera. It also happens to house some of the most important statues in all of Italy, as well as important paintings by Lorenzetti and other local masters. For those who find frescos the most compelling part of Italian art, it is essential to schedule time to explore Ospedale id Santa Maria Della Scala, where a variety of different fresoes, vaults, and chapels are on display, including ones dating back to the 15th century.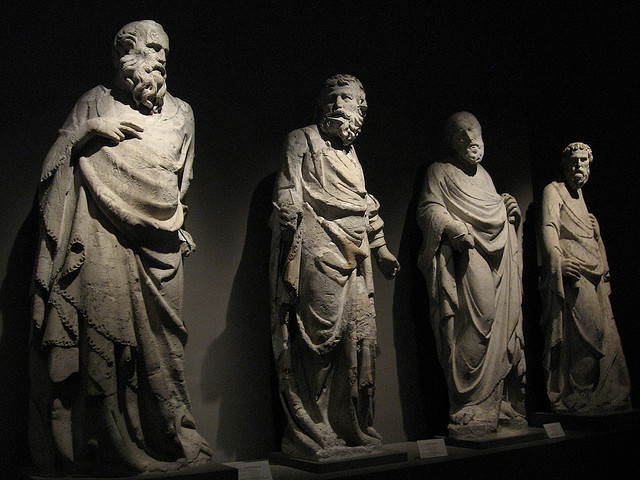 Related Posts
Review: Castello Banfi Il Borgo in Tuscany, Italy
Florence: Gourmet Dining and Foodie Delights
Emirates A380 Between U.S. and Europe and How to Book Awards
Photo Credit: Chris Yunker, Nina Volare, One From RM, Whitney Weiss, Hotel Chiusarelli, Antica Osteria da Divo, Guido Nannini