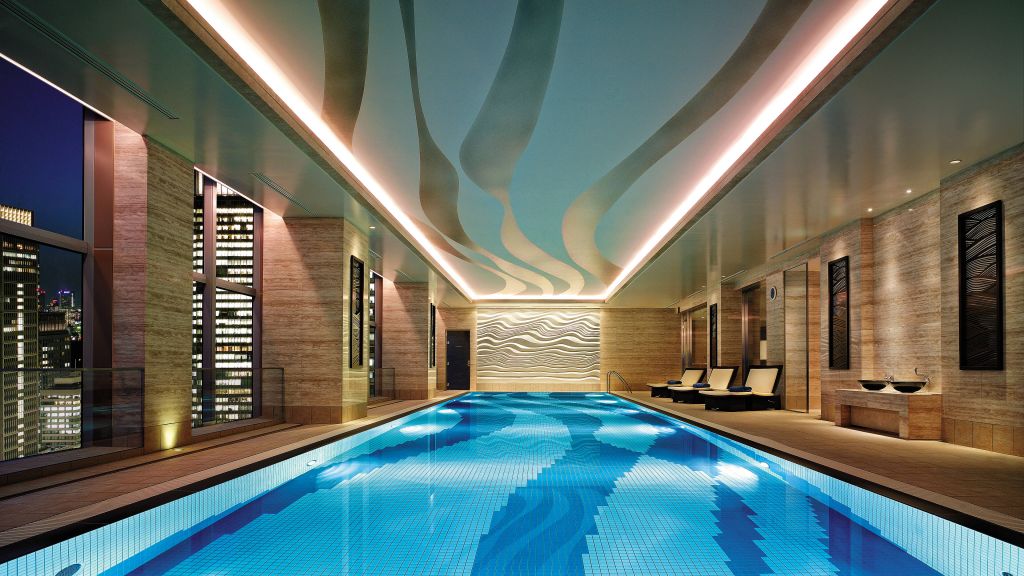 UPDATE: Due to high demand, we are only accepting Luxury Circle Reservations of 2 nights or more from New TravelSort Clients. As usual, quotes are only available after submitting a completed and signed TravelSort New Client Form. Note the $50 charge to your card on file if you request booking assistance and do not reserve with us or if you book but later cancel for any reason. 
————
Shangri-La's Luxury Circle Benefits are exclusively available when reserving as a TravelSort Client or with another Shangri-La Luxury Circle travel advisor. This is a quite new preferred partner program, and has a great built-in benefit: guaranteed one-category upgrade at time of booking (see FAQ below) if that category is available at time of booking.
Shangri-La is well known to many who travel in Asia, as it is headquartered in Hong Kong and many of its ~100 hotels and resorts are in Asia. It's less known in the U.S., since there isn't a Shangri-La hotel yet in the U.S., although there is the Shangri-La Toronto and Shangri-La Vancouver.
Note that *not* all Shangri-La hotels participate. Only the more luxurious properties are offered with Luxury Circle benefits.
Shangri-La Luxury Circle Benefits
Complimentary full breakfast for 2
Guaranteed upgrade at the time of booking (see FAQ)
Early check in/ late check out (subject to availability)
One Hotel credit of $100 equivalent or 10% of the average daily rate (whichever is higher) once per stay EXCEPT for certain China and Malaysia properties, where hotel credit is $50 or 10% of the average daily rate, whichever is higher, once per stay. Please see Shangri-La Luxury Circle Program Changes February 10
FAQ
Is the Guaranteed Upgrade Applicable to All Room and Suite Categories?
No, it varies by property. Generally the lower category rooms will offer guaranteed upgrades, although some hotels so include suites as guaranteed upgrades as well. For example, at the
Shangri-La Paris
, not only will a Superior Room enjoy a guaranteed upgrade to a Deluxe Room, a Premier Room upgrades to a Deluxe Suite, an Eiffel Tower View Room upgrades to a Terrace Eiffel Tower View Room, and an Eiffel Suite with Partial View upgrades to a Terrace Suite.
Can Shangri-La Luxury Circle Benefits Be Combined with Other Shangri-La Offers?
No; the Shangri-La Luxury Circle benefits are only available with the Luxury Circle rate, which is generally the same as the Best Available Rate (BAR) but excludes any special sales, promotions, and advance purchase rates, so you would need to choose one or the other.
Is it Better to Book with Shangri-La Luxury Circle, Virtuoso, or AMEX FHR Benefits?
It's generally better to reserve with Shangri-La Luxury Circle benefits, because of the guaranteed upgrade benefit, since Virtuoso and AMEX FHR only offer an upgrade subject to availability at check-in for most Shangri-La properties. With Shangri-La Luxury Circle you also enjoy 11am early check-in and 4pm late check-out with the exception of the ** properties noted above, and depending on your stay amount, you could also enjoy a higher resort credit than the ~$100 equivalent that is standard with Virtuoso and AMEX FHR.
A few Shangri-La properties such as the Shangri-La Le Touessrok Resort in Mauritius, Shangri-La Sydney, Shangri-La Vancouver (for Peak View to Harbour View Rooms), Island Shangri-La Hong Kong and Shangri-La Bosphorus in Turkey do offer a guaranteed upgrade at time of booking as a Virtuoso benefit, and in those cases, it depends if there is the property is offering a Virtuoso-specific promotion that would make it better to reserve with Virtuoso than Shangri-La Luxury Circle.
For other Shangri-La properties that are offering a promotion via Virtuoso or AMEX FHR, it can be attractive to reserve these with the regular Virtuoso or FHR benefits, even though the upgrade is based on availability at check-in. For example, the
Shangri-La Hotel at The Shard in London
and the Shangri-La Paris are both offering 3rd night free now through April 30, 2017, including Virtuoso benefits under their Winter Pay 2, Stay 3 Offer.
The Island Shangri-La, Hong Kong, meanwhile, is offering a 3rd night free for Horizon Club rooms and suite categories (excluding Specialty Suites and the Presidential Suite), when booked by March 15, 2017 for stays until March 31, 2017, with Virtuoso benefits.
And
Shangri-La Toronto
is offering a "Discover Toronto in Style" package with 4th night free, guaranteed upgrade at time of booking, Virtuoso benefits, and a complimentary roundtrip within downtown Toronto in the Audi house car.
What Are the Best Shangri-La Hotels and Resorts?
While everyone has their own opinion, some of the Shangri-La hotels and resort my clients have most enjoyed are:
Shangri-La Tokyo
Island Shangri-La Hong Kong
How Can I Book with Shangri-La Luxury Circle Benefits?
If you're an existing
TravelSort Client
, just email me. If you're not yet a client, please complete, sign and return a
TravelSort New Client form
to the fax number provided on the form. We only assist clients who have provided the form. If you're wondering about rates, generally the rate is the same as the best available (non-promotional) rate.
What is your favorite Shangri-La hotel or resort?
Related Posts