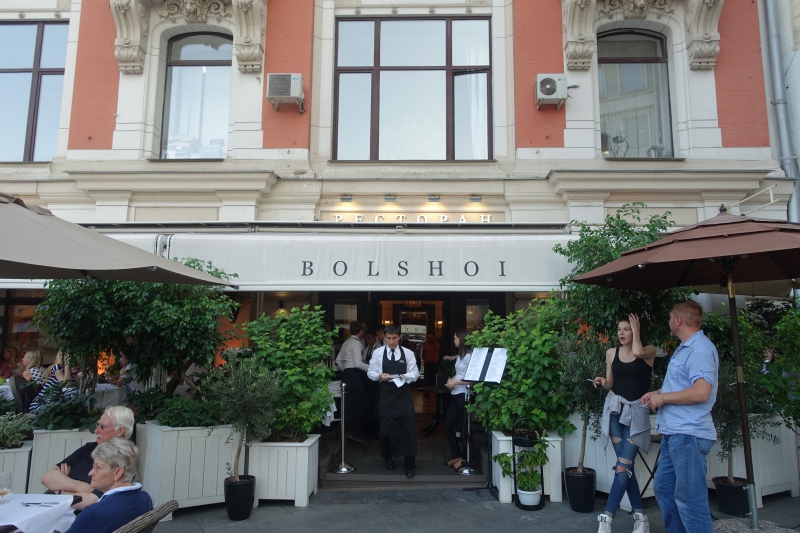 This BOLSHOI Restaurant by Novikov Review is is part of a new Russia trip report on Moscow and St. Petersburg. Arkady Novikov is Russia's first major restaurant entrepreneur, with over 50 restaurants in Moscow, St. Petersburg, London and Dubai. BOLSHOI Restaurant, which opened in 2009, is one of his most popular fine dining restaurants, and conveniently located just behind the Bolshoi Theater, perfect for pre or post-theater dining.
Visiting Russia? See all of our posts tagged Russia.
Prior posts include:
Review: Hotel Astoria St. Petersburg, Russia
Review: Astoria Cafe, St. Petersburg, Russia
Vkus Est (Taste to Eat) Review, St. Petersburg, Russia
Summer Garden (Летний сад), St. Petersburg, Russia Review
Duo Gastrobar Review, St. Petersburg, Russia
Mansarda St. Petersburg Restaurant Review
Ararat Park Hyatt Moscow Review
Review: Anatoly Komm for Raff House, Moscow Russia
Summer in Moscow, Russia: Festive and Flower Filled
Review: St. Regis Moscow Nikolskaya
Review: Space Museum and VDNKh, Moscow, Russia
BOLSHOI Restaurant Location and Hours
BOLSHOI Restaurant is located on Petrovka Street, 3/6, just a 2-3 minute walk from the Bolshoi Theater. From the theater, take a left on Petrovka Street (you'll be walking the opposite way of car traffic, since the street is one way) and take a left on Kuznetskiy Most, which is pedestrianized, to find the restaurant entrance.
BOLSHOI Restaurant is open daily, 12 noon until the last guest departs.
The Scene
We visited for an early dinner, and thanks to the great summery weather, the outside tables were packed with a mix of well-heeled locals and visitors. Since we didn't want to wait, we sat inside, which, although far quieter, was beautifully appointed with Ralph Lauren furniture and modern art on the white walls. There was a Russian couple a few tables over, and a large group of Korean visitors in the other room.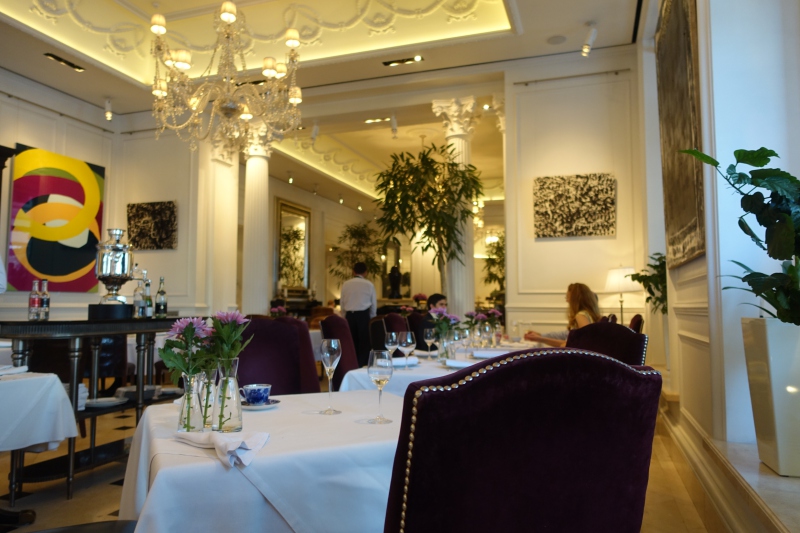 Menu and Food
The menu is wide ranging, and includes well prepared Russian classics as well as French and Italian favorites. Here are excerpts from the menu: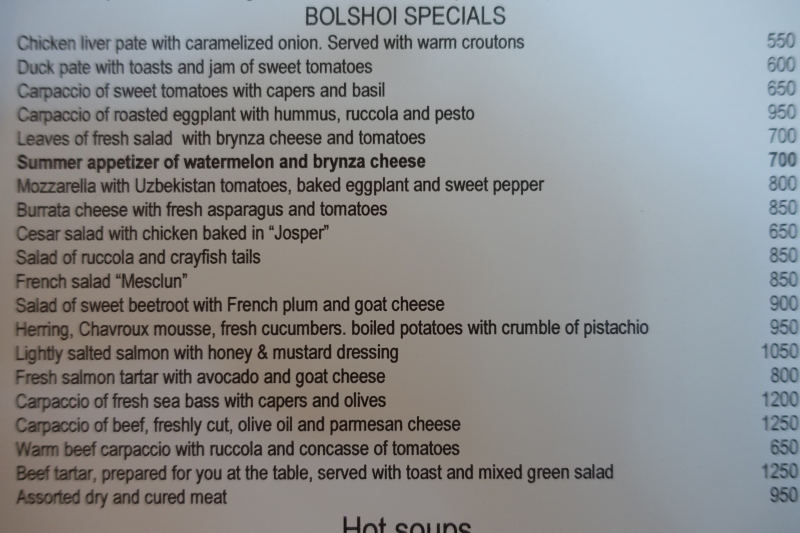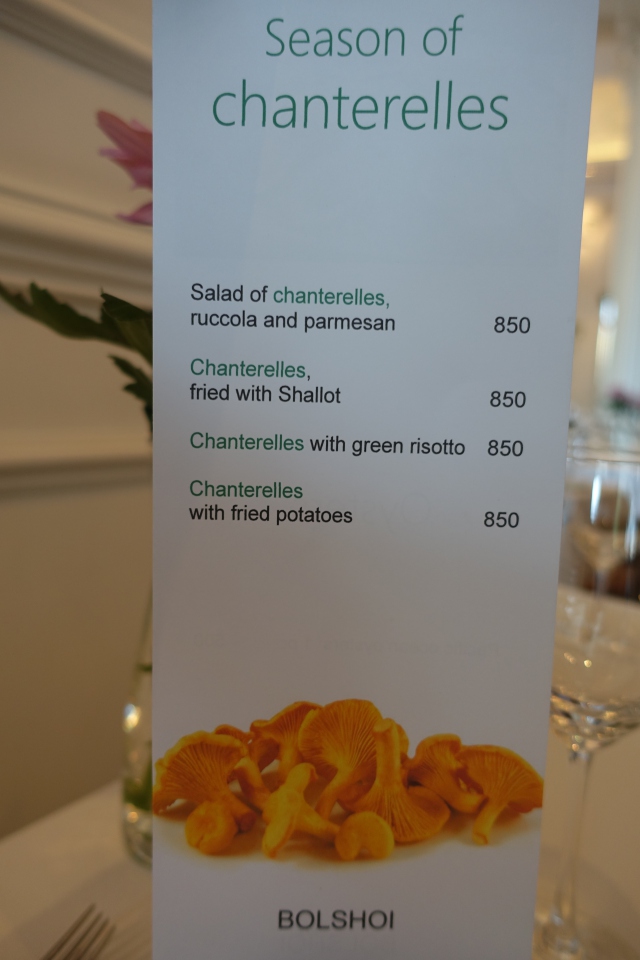 After ordering, our server brought us some warm bread with butter. I appreciated that it was warm; all too often, even high end restaurants don't warm their bread.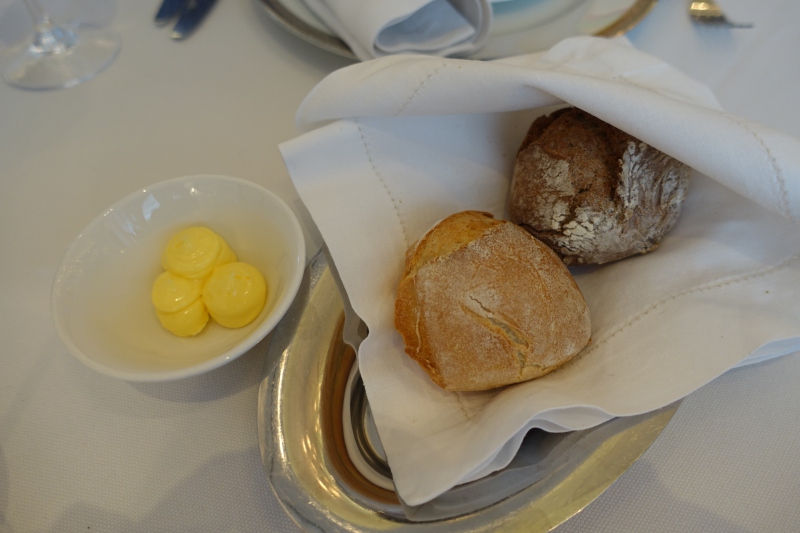 As an amuse bouche, we were given a creamy mushroom soup with creme fraiche drizzled atop. There was a great wild mushroom earthiness even in the silky smooth soup; even my son, who normally won't touch things with mushrooms, enjoyed it.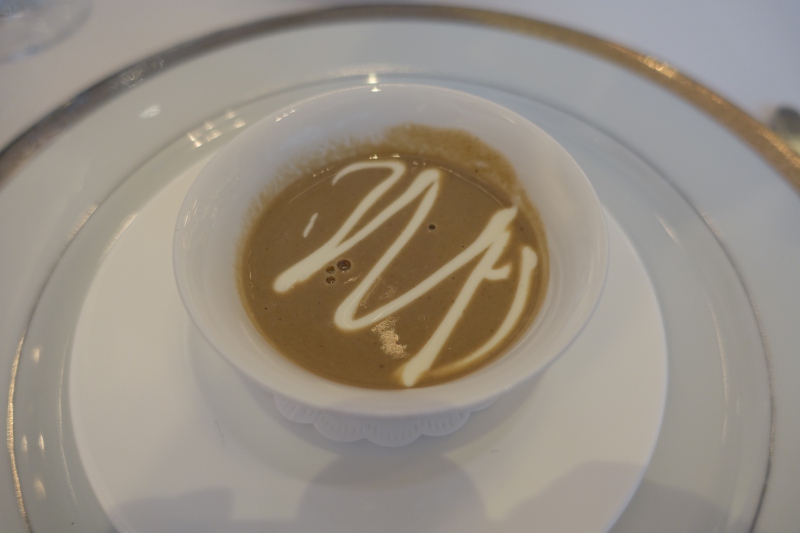 One of the Bolshoi Specials was a Watermelon Salad with Brinza, a kind of mild sheep's milk cheese common in Slovakia, Moldova and Ukraine. Together with the balsamic glaze, it was an inspired and refreshing summer salad combination.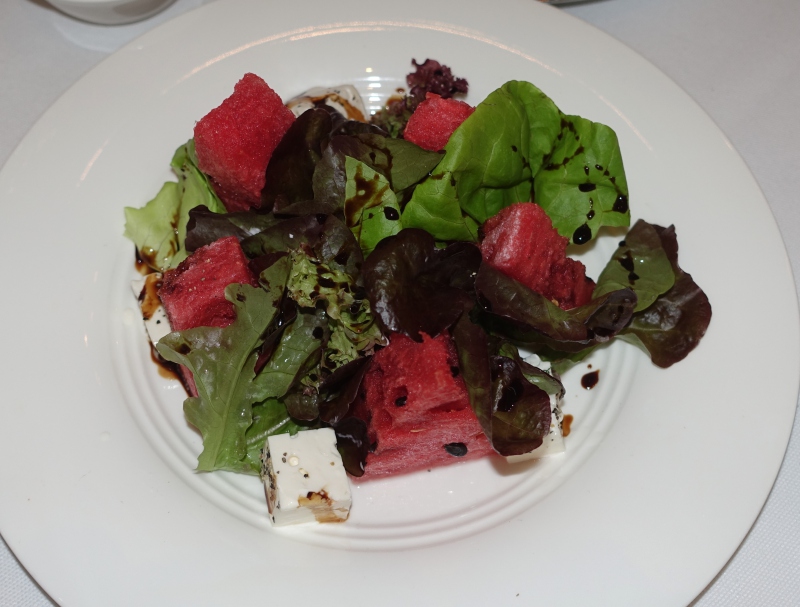 I also ordered a Salmon Tartare with Avocado, which came with three timbales of the tartare, accented with crostini. This too was simple but super fresh, and delicious.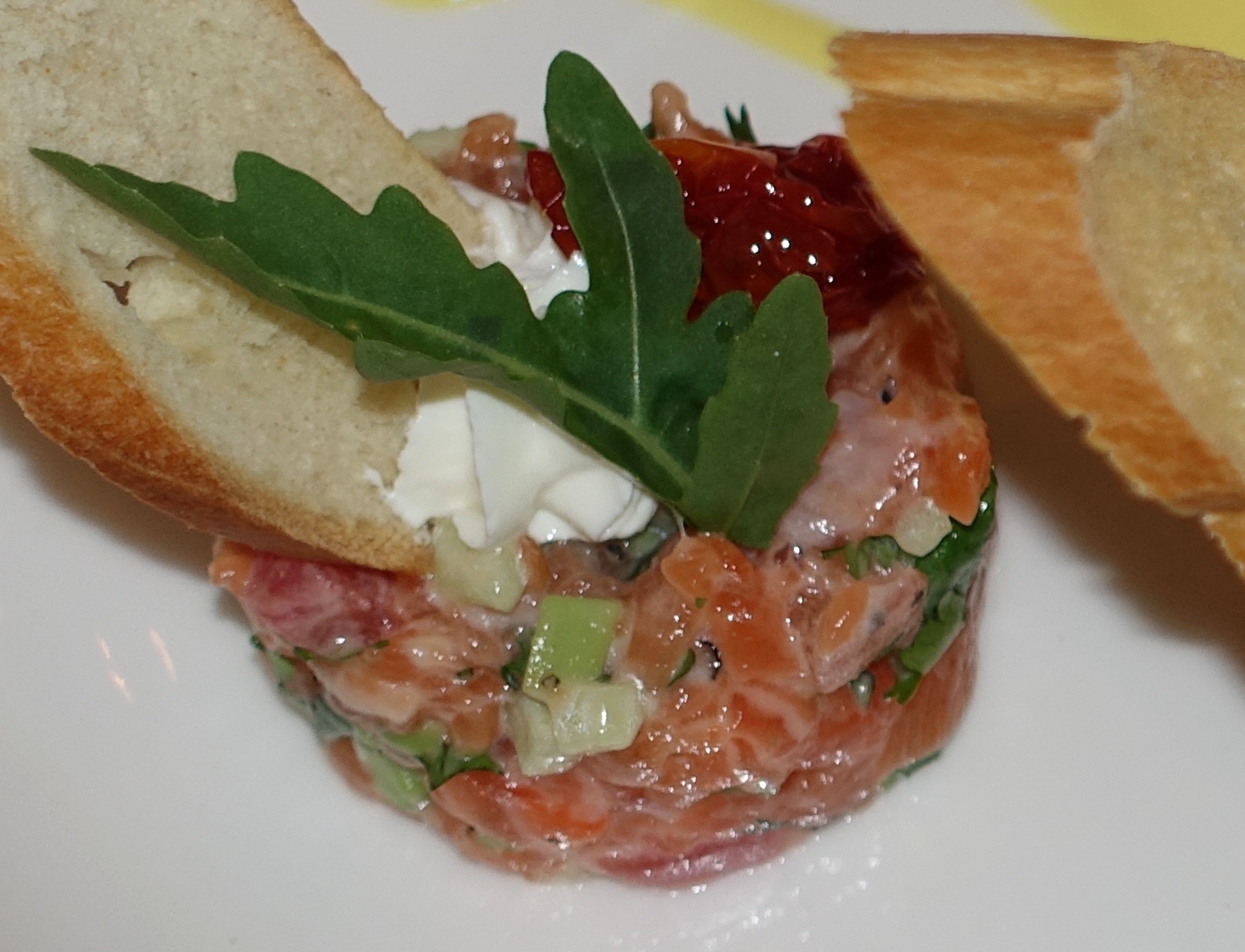 My son had enjoyed his duck pelmeni at Anatoly Komm for Raff House so much that he opted to order them here. These were more conventional pelmeni, made with beef, but still very good, and similar in quality to the tasty pelmeni at the Astoria Cafe in St. Petersburg.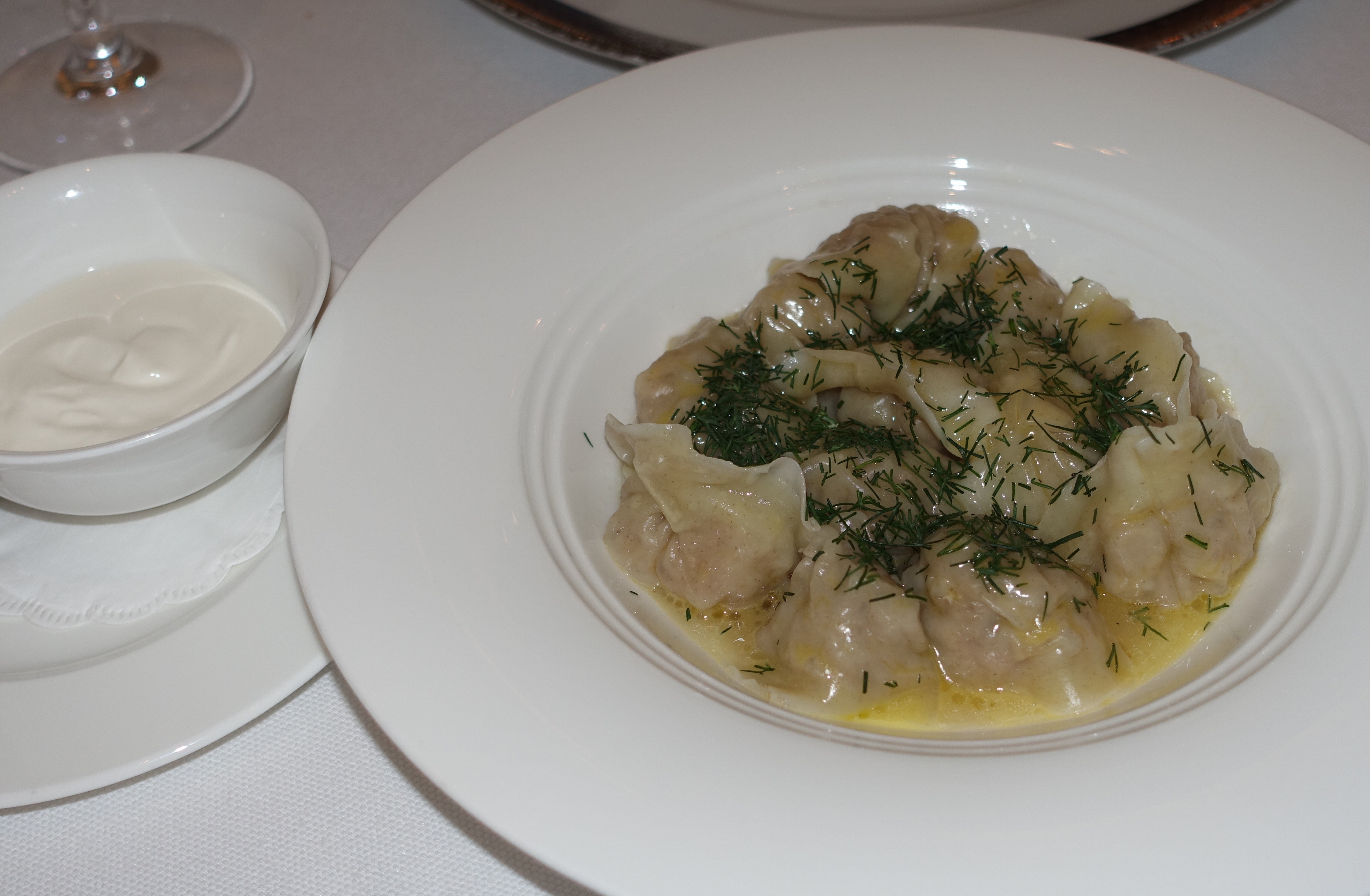 Meanwhile, I figured I'd get in one last chanterelle mushroom dish, and ordered the Chanterelles with Green Risotto that was featured as one of the Chanterelle Specials. The overall flavor of the risotto and the chanterelles were excellent, although the texture of the risotto left a bit to be desired; it was too gummy, without sufficient separation of the arborio rice grains that you'd expect in a great Italian risotto.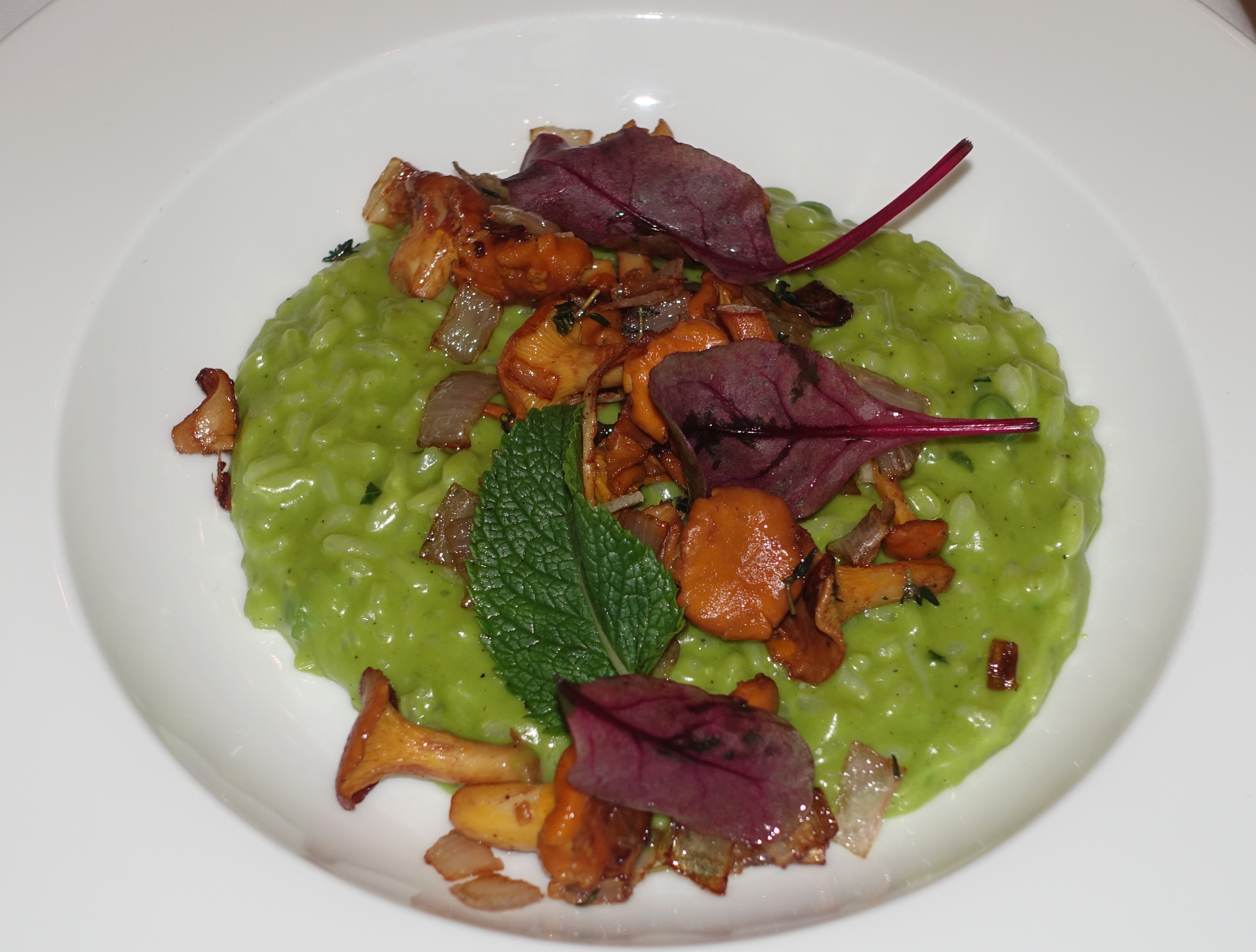 As a dessert, my son opted for pineapple and lemon sorbet, which he enjoyed, although I'm not sure if these were made in-house.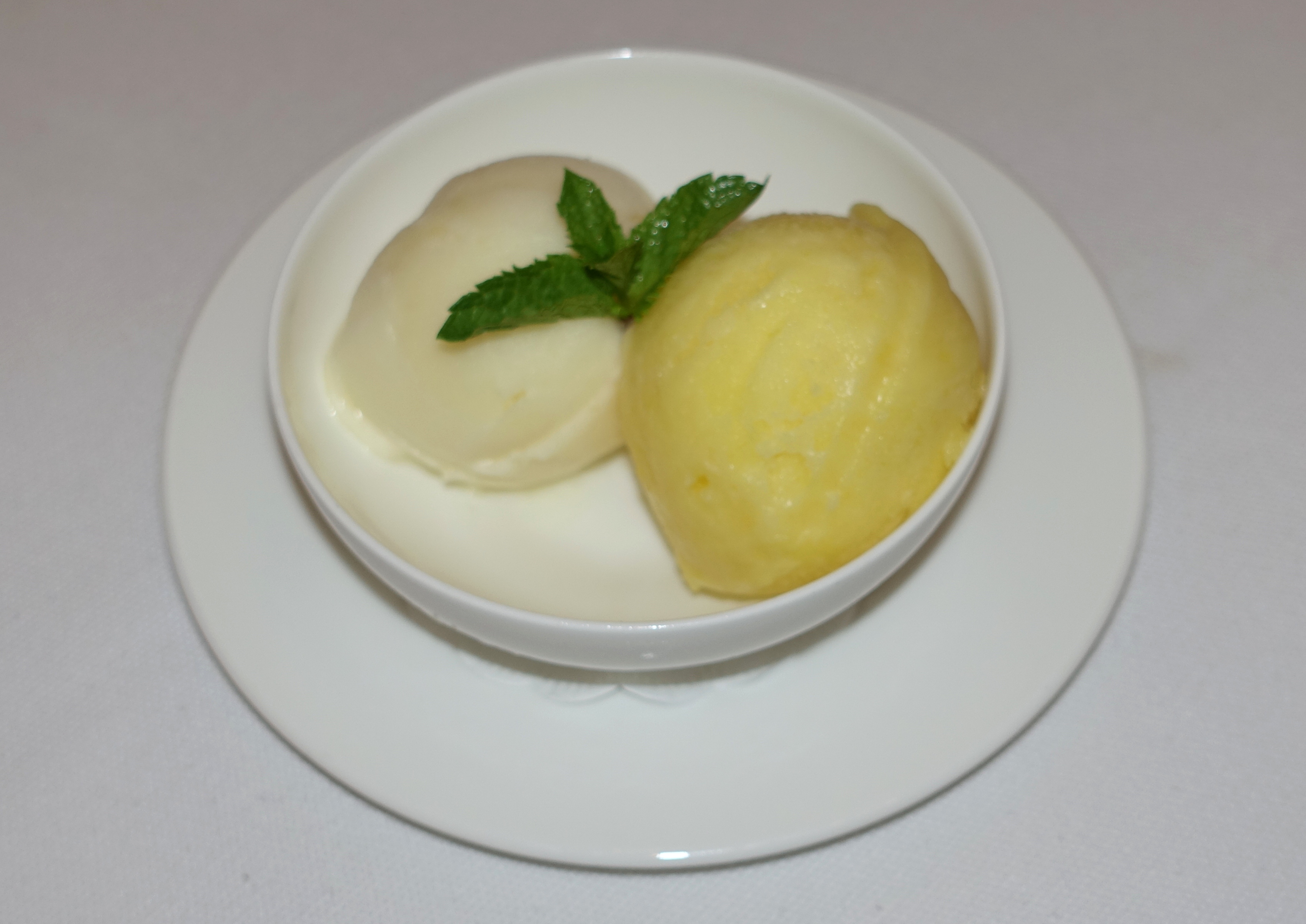 I chose a slice of apple tarte tatin from the tempting pastry display that was visible as we entered. It was very satisfying, and while not the best apple tarte tatin I've had, it was certainly better than the one at 3 Michelin Star Restaurant Gordon Ramsay in London, not to mention a good deal less expensive.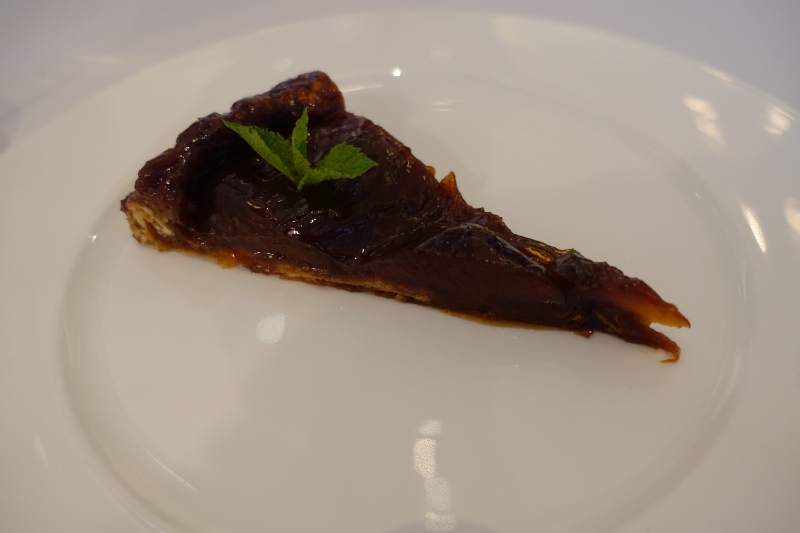 The Verdict
If you're seeking a nice meal outside of your Moscow hotel, or looking for pre-theater before seeing the Bolshoi Ballet or other Bolshoi Theater performance, BOLSHOI Restaurant is an excellent choice. We especially enjoyed our Salmon Tartare with Avocado, the classic Beef Pelmeni and the Tarte Tatin, but there are many other menu choices. Even the risotto that didn't have the best texture was still delicious. Service was solid and professional, although not particularly warm. But with many excellent main dishes in the $13-18 price range, it's good value for money, at least with the Russian ruble in the 60-65 rubles per dollar range.
Related Posts
Review: Anatoly Komm for Raff House, Moscow Russia
Getting Around Moscow by Metro: Top 10 Tips
Disclosure: We paid for our own meal at BOLSHOI Restaurant.
Need Award Booking Help? Our fee is as low as $75 per ticket if you book your hotel or cruise with us.
If you enjoyed this, join 200,000+ readers: please follow TravelSort on Twitter or like us on Facebook to be alerted to new posts.
Become a TravelSort Client and Book 5-star hotels with Virtuoso Perks and Four Seasons Preferred Partner Benefits