JetBlue is Cutting 3X for Amazon Spend as of March 27, Except When Logged into Fly-Fi on a JetBlue Flight. Only recently, in Amazon: JetBlue 3X Points Not Posting? I gave some tips for ensuring your 3X JetBlue TrueBlue points post for Amazon spend. Sadly, this will only be relevant for the next 2 weeks. Here's the email I received (and you probably have too, if you're a TrueBlue member):
If you fly JetBlue a lot, this may not be a big deal. But for those of us who are more occasional JetBlue flyers, we have two weeks to front load any anticipated large purchases via Amazon, to earn 3X TrueBlue points (in addition to 5X Ultimate Rewards points, if you've bought Amazon gift cards with an Ink Cash or Ink Plus at office supply stores, earning 5X).
After that, only when logged into Fly-Fi on a JetBlue flight will it be possible to earn 3X TrueBlue points on Amazon.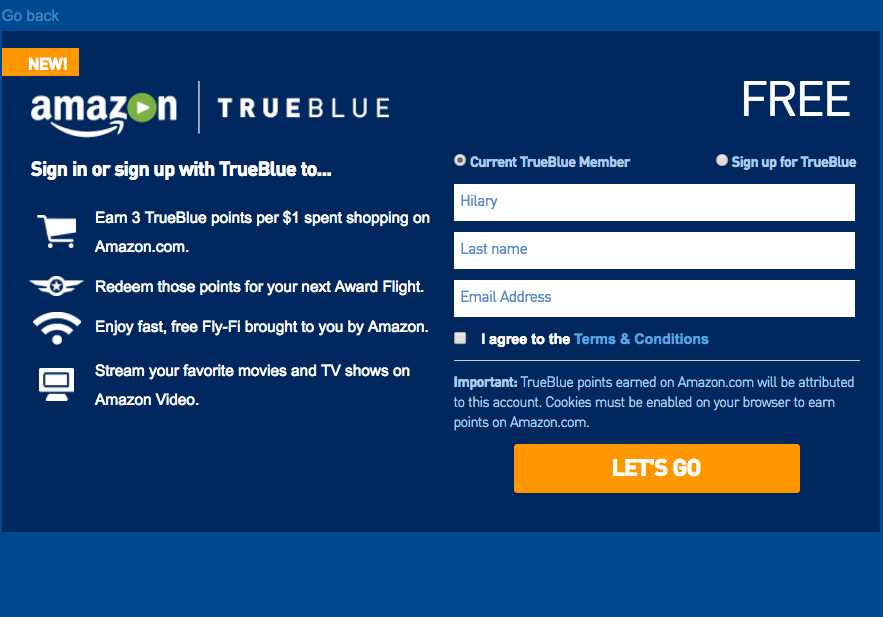 Are you disappointed with JetBlue cutting 3X points for Amazon, except for in-flight when logged into Fly-Fi?
Recommended Posts
JetBlue Mint: The Cheapest Routes (and the Most Expensive)
JetBlue Mint Business Class 2017 Review
JetBlue Mint or American A321 Business Class: Which Is Better?
JetBlue Mint: 5 Things I Love and 2 Things I Don't
If you enjoyed this, join 200,000+ readers: follow TravelSort on Twitter or like us on Facebook to be alerted to new posts.
Subscribe to TravelSort on YouTube and TravelSort on Instagram for travel inspiration.
Become a TravelSort Client and Book 5-Star Hotels with Virtuoso or Four Seasons Preferred Partner Benefits