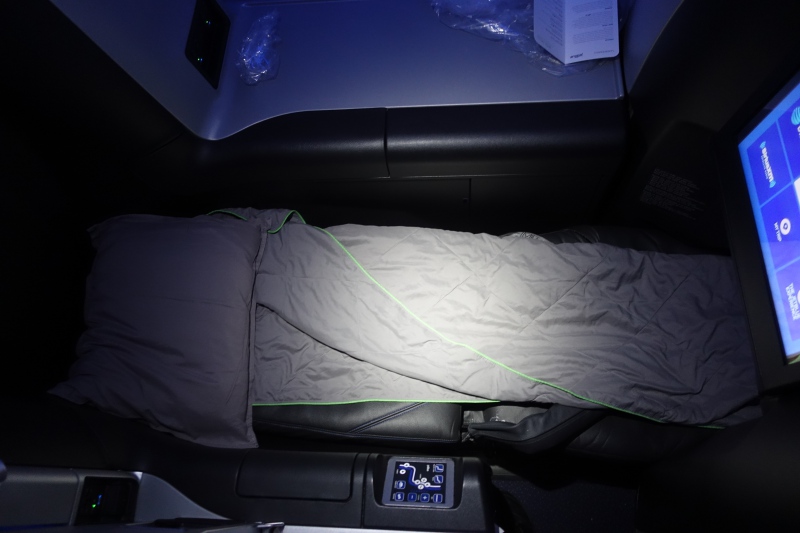 This is my JetBlue Mint Business Class Review; my husband has flown JetBlue Mint a few times, but this was my first experience of JetBlue's Mint on the A321 transcon, flying the SFO-JFK route.
JetBlue Mint Cabin and Seat Selection
The interesting thing about JetBlue Mint is that among the 16 seats, 4 of them are suites (2A, 2F, 4A, 4F), solo seats with greater width, storage space and privacy, thanks to closing suite doors. JetBlue so far doesn't charge any extra for these seats, if they are available, providing an extra incentive to reserve early so as to reserve one.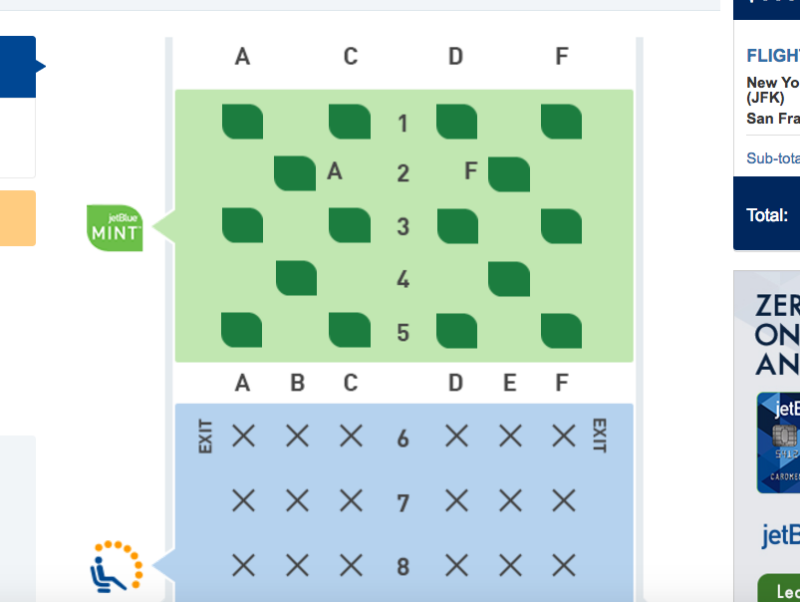 The least expensive seats on the JetBlue Mint JFK to SFO route tend to be $658 each way, when booked far in advance and for less popular early morning or red eye times, but when booked at short notice and for peak times prices can be over $1300 each way.
JetBlue Mint Business Class, Suite 2F
The 4 JetBlue Mint Business Class Suites are each 22 inches across and can convert into a flat bed that is 6 feet 8 inches (80 inches) in length.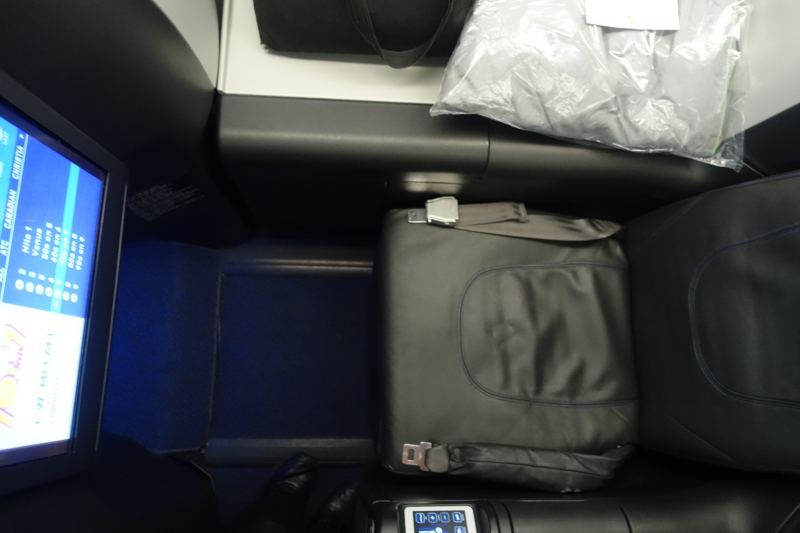 Each Mint seat was occupied on our flight, but because we'd booked many months ago we each had our own suite. My seat was 2F, on the right hand side, while my husband was in 4F and our son was across the aisle from me in 2A.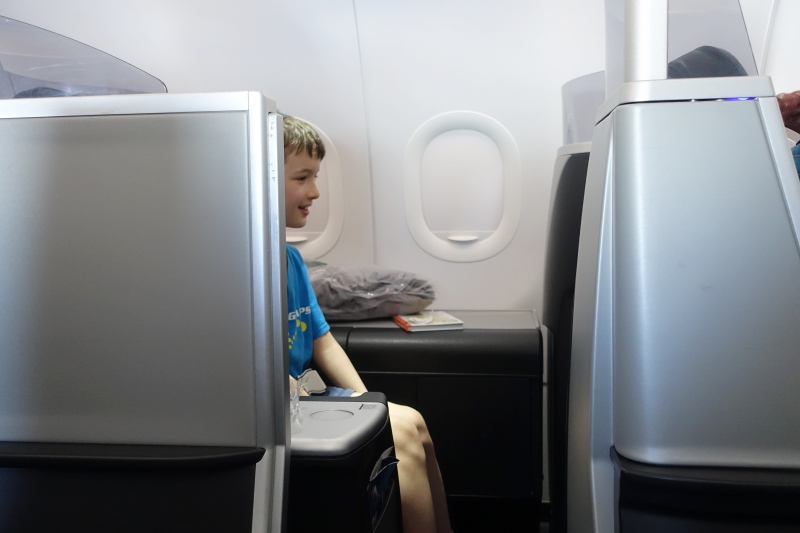 At each Mint seat there was already a plastic wrapped blanket in place, with a welcome note signed by the flight attendants staffing the Mint Cabin, a nice personal touch.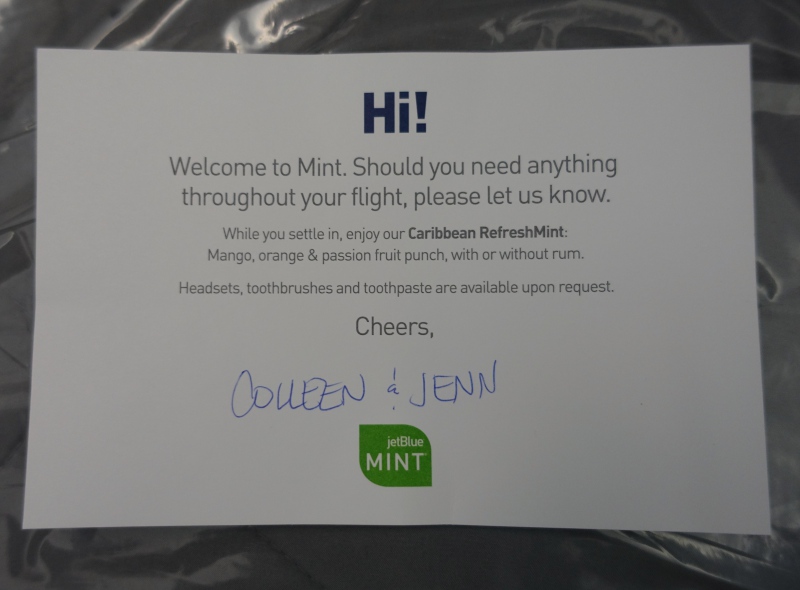 The seat cushion firmness are adjustable, although I can't say I noticed that much difference when attempting to make the seat softer. The massage function is likewise more a talking point than an actual massage, since anyone who has had a pedicure at a salon with decent pedicure chairs has probably had a better chair massage.
But there's plenty of leg room, as can be seen by where my feet were when in the take-off position.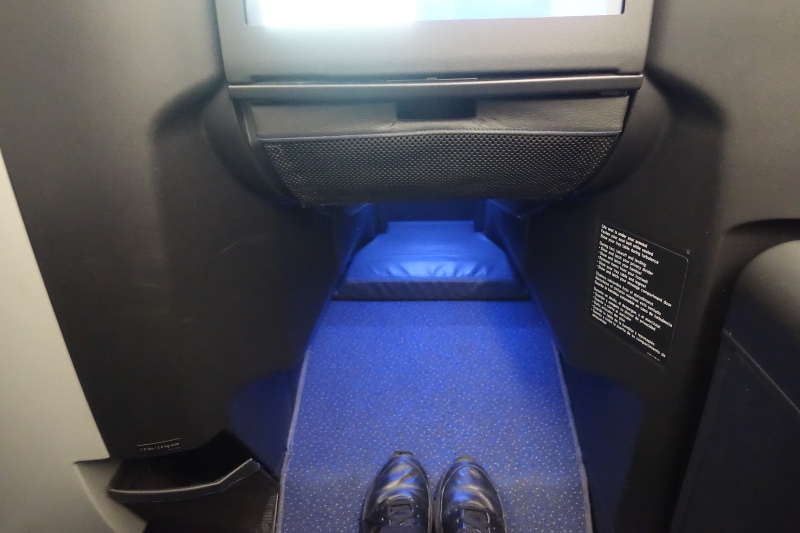 But the above isn't to take away from the fact that the JetBlue Mint chairs are much more comfortable and adjustable even in the reclining position than domestic "first class" seats such as Alaska First Class or American Airlines old A321 First Class Recliner Seats. Here's the easy to use seat control: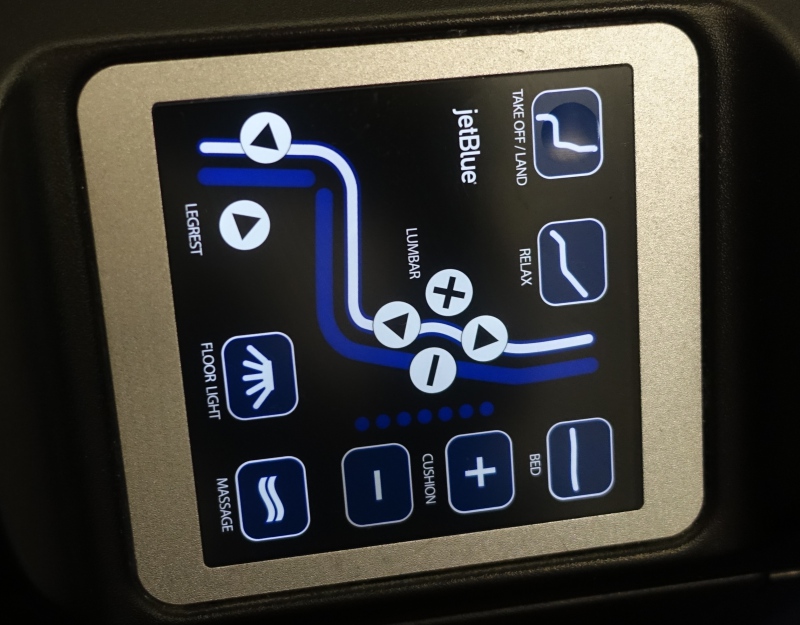 There are several storage compartments, including these ones, handy for personal devices. I like that they're not completely closed, as it makes it less likely you'll forget your device on leaving the aircraft.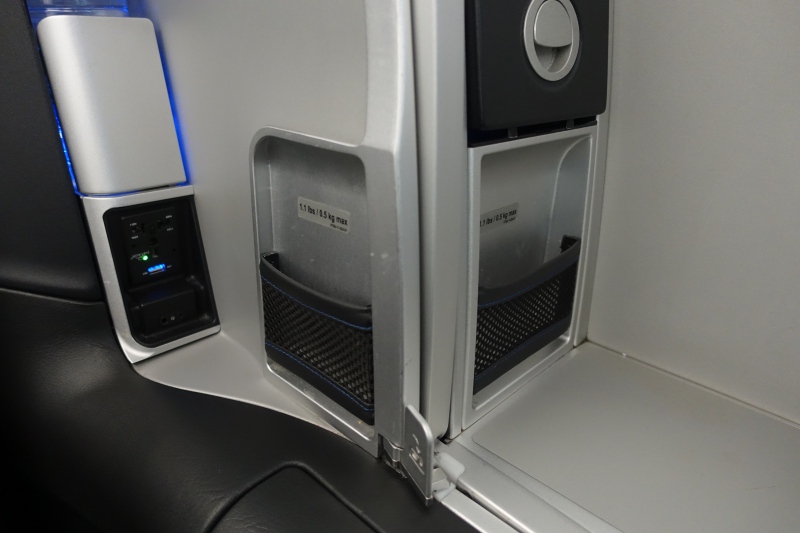 Those craving privacy should note that the suite doors are not high, and anyone walking down the aisle will easily see you, but it still is nice to close when you sleep, to provide a little separation from the aisle.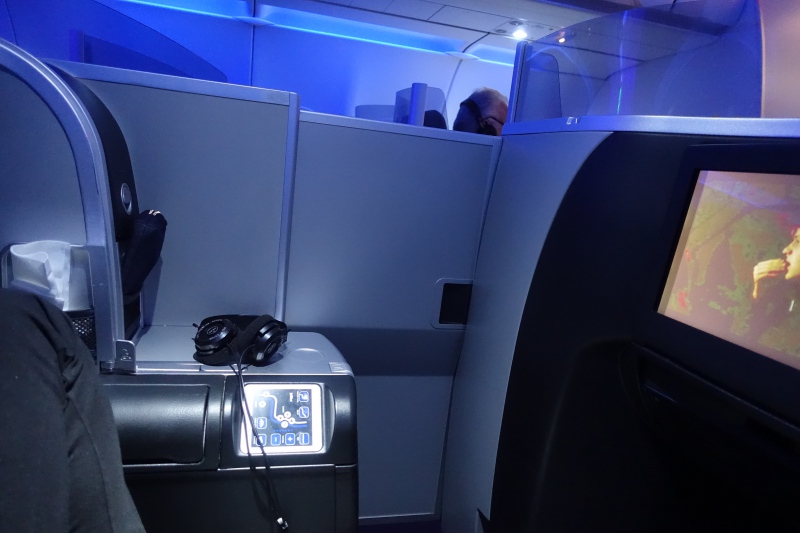 Here's a brief video of the JetBlue Mint Suite:
JetBlue Mint Menu and Food
JetBlue regularly changes its menu, which is inspired by NYC's Saxon + Parole, with signature dishes indicated by the horses, Saxon + Parole's icon.
Here's the menu for our flight: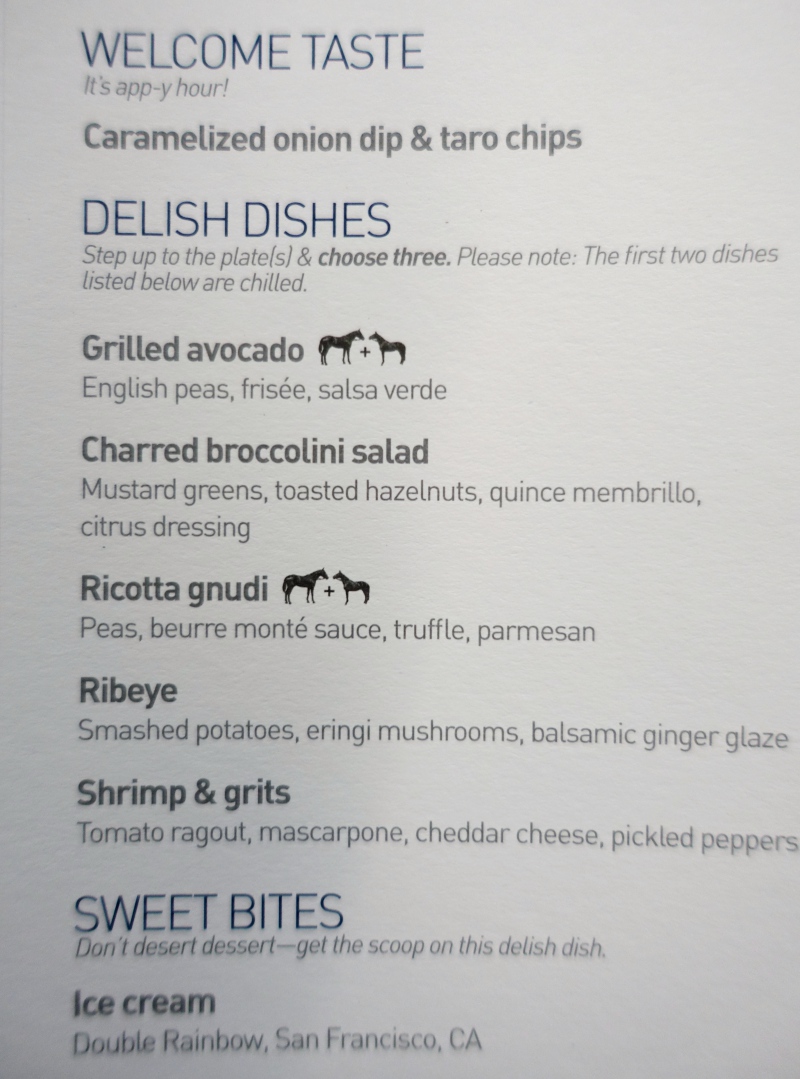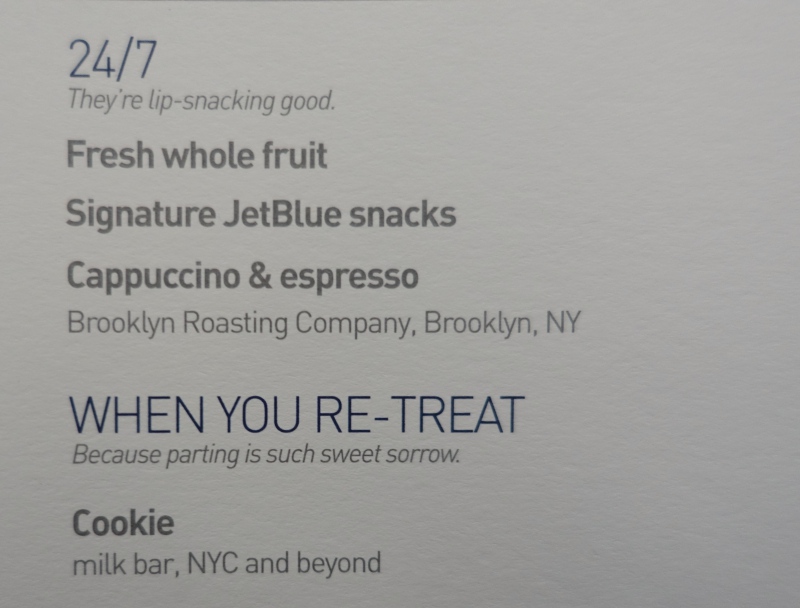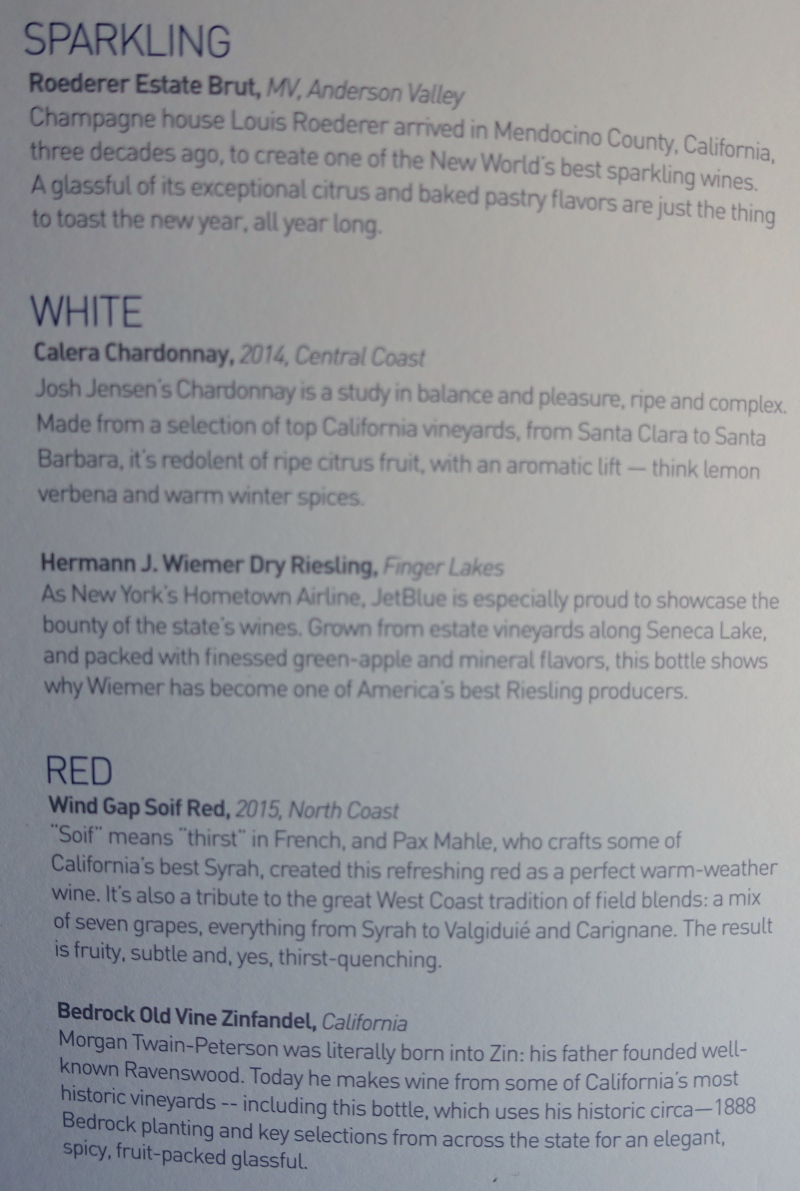 We were welcomed on board by a refreshing mint tonic welcome drink (juice for my son), served before take-off.
Once airborne, one of the Mint flight attendants handed each of us a hot towel: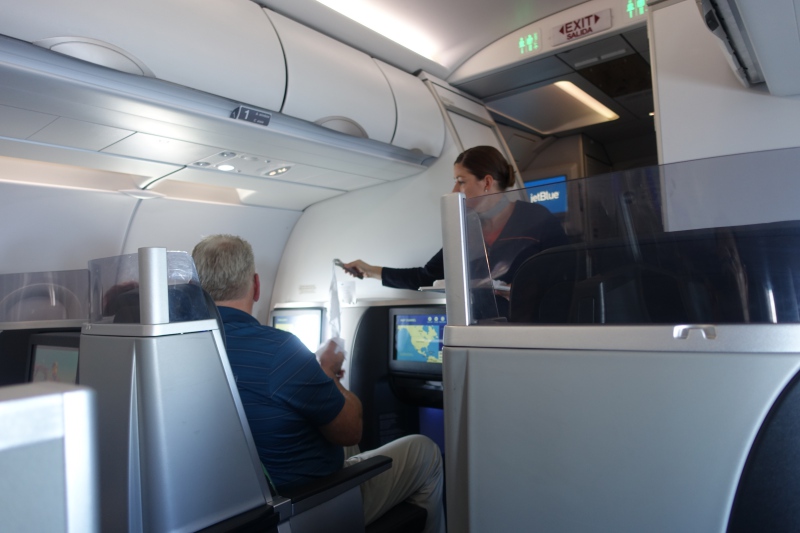 We were served drinks and some taro chips with a caramelized onion dip. I liked the dip, although not so much the taro chips. Even though taro is a staple of my original home state of Hawaii, I've never thought they were that tasty, although they're no doubt more nutritious than regular potato chips.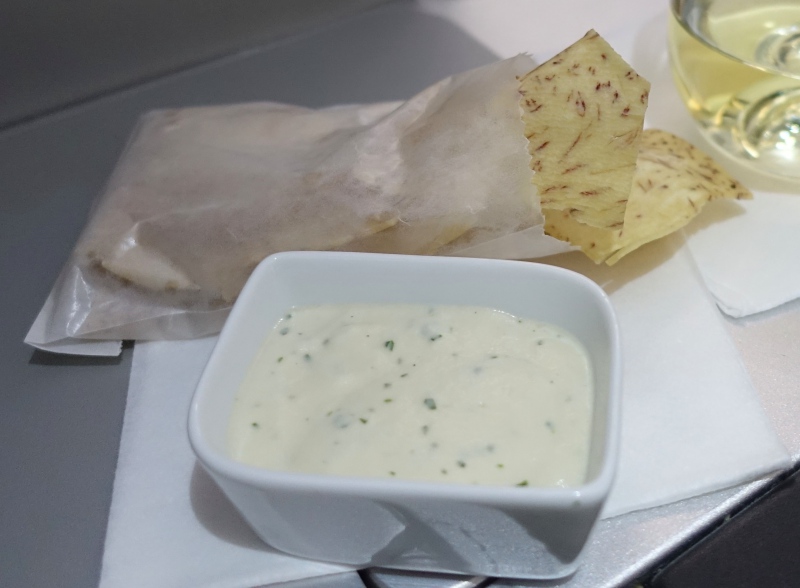 You can select three of the savory items from the menu, so I chose the Rib Eye Steak, Shrimp and Grits, and the Grilled Avocado with Peas. My favorite was the Shrimp and Grits, with both cheddar and mascarpone cheeses.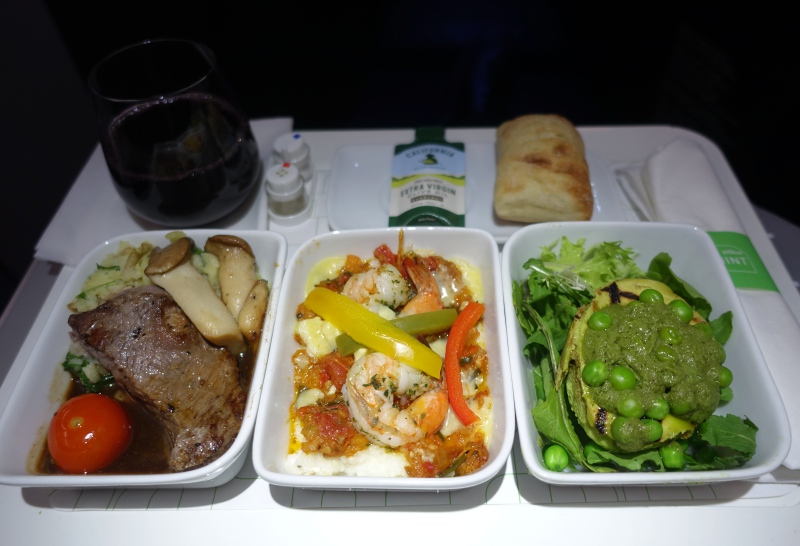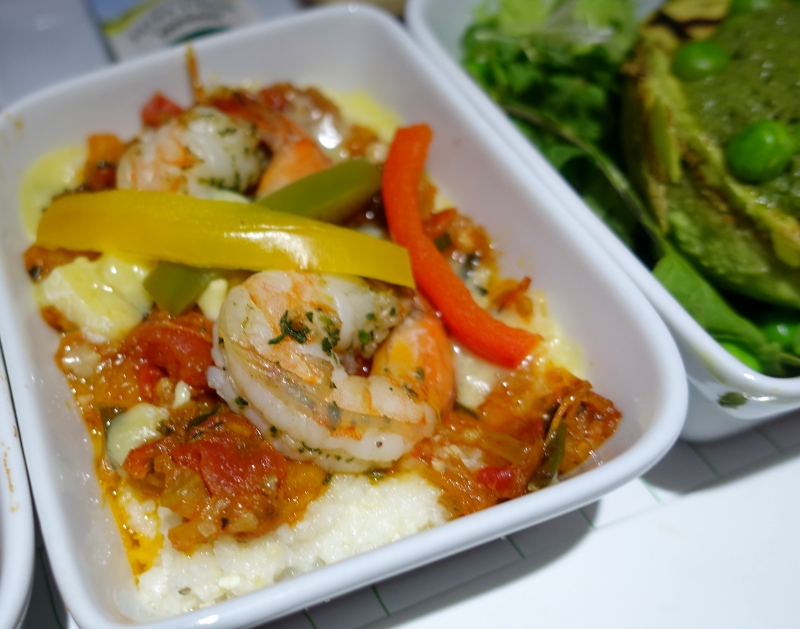 The Grilled Avocado with green peas and salsa verde was a close second, and I can see why even though it sounds very simple, it's a Saxon + Parole signature dish.
While I'm not a big steak person, Saxon + Parole is supposed to be known for its great meat dishes, so I took a chance on it. It was a bit dry, tough and boring, and I wouldn't order it again. I was curious whether JetBlue would manage to pull off a steak, which is notoriously hard to do well given the limitations of onboard heating, and at least in my case, the answer is: no. Braised meat dishes work much better, and I see that the August East Bound menu does included a Braised Beef and Black Bean dish.
Much better was my son's Ricotta Gnudi dumplings.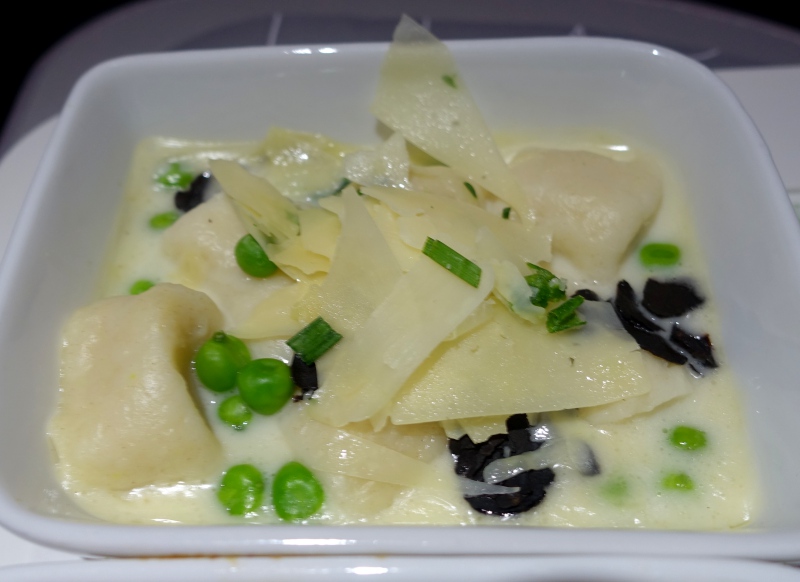 Ice cream or an ice cream sundae seems to be the default dessert these days for U.S. transcon business class, but I can't say I was too taken with the Double Rainbow ice cream. In fact, I can't even remember what flavors we were given. While usually I'm all for local providers, in my view a much better choice would be something from San Francisco's Tartine Bakery, such as Tartine's eclairs or lemon tarts, although I supposed these are cost prohibitive.
And for flights from NYC, if dessert has to be ice cream, I'd suggest Grom gelato, my favorite ice cream/gelato in NYC, although I realize the company is Italian.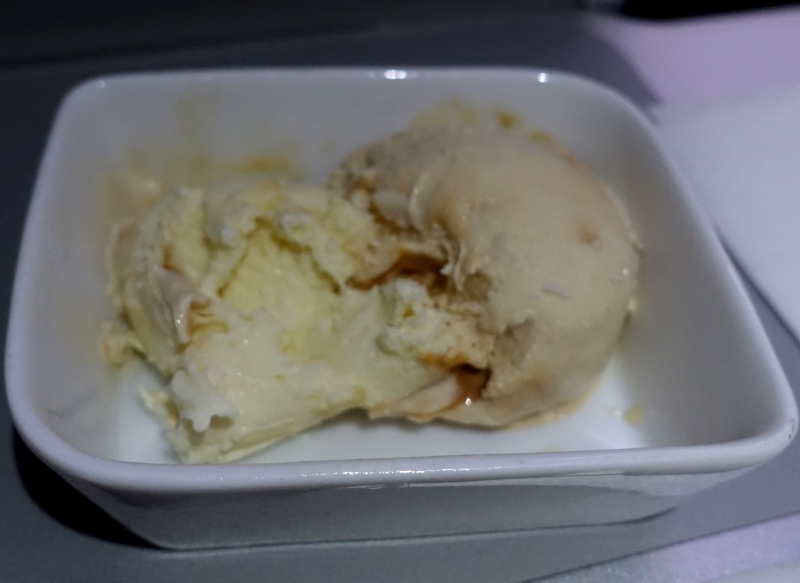 Afterwards, I wanted to get some rest, so I requested some peppermint tea, although there is also cappuccino from Brooklyn Roasting Company, which I do enjoy when I'm in the mood for caffeine.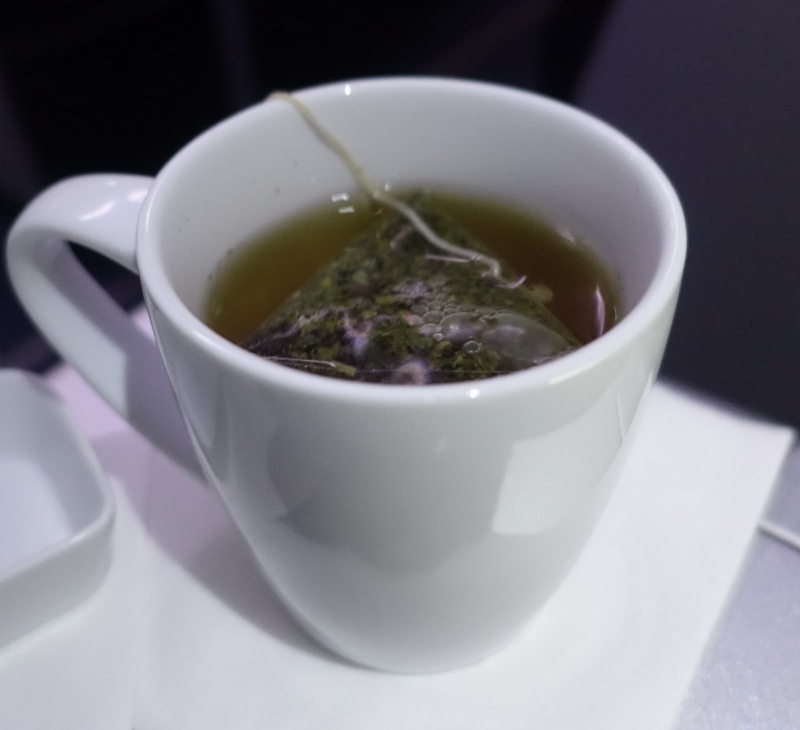 JetBlue Mint Amenity Kit
I don't have much use for most amenity kit items, apart from the sleep mask, but the Hayward & Hopper amenity kit had the sleep mask, ear plugs, moist towelette, lip balm–everything, except, surprisingly, no dental kit, at least mine didn't have one. There was a handy lint cloth to use for your tablet or laptop screen, however.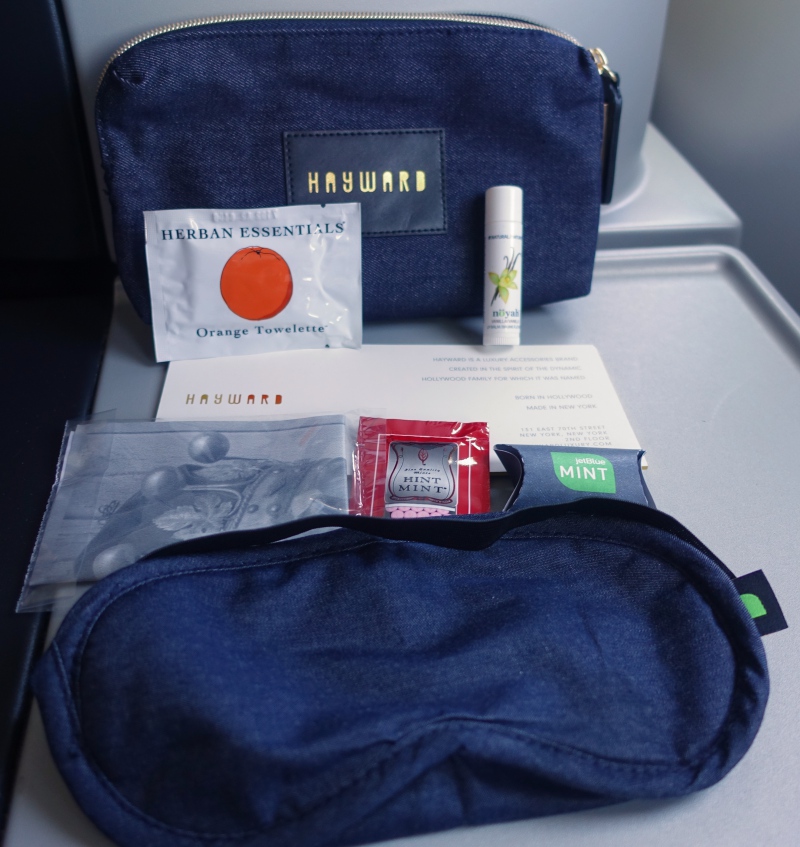 JetBlue Mint Flat Bed and Comfort
As with many airline flat beds, even when fully reclined, there is a slight slope downwards towards the feet. Even with the seat cushion ostensibly adjusted to be softer, and with the blanket used for a little more padding, it was still too much on the firm side for me, but that's the case with pretty much all flat bed seats where there's no supplement mattress pad. Fortunately, thanks to my client's suggestion, I now have a Therm-a-Rest portable mattress pad to fix this. The length and space was fine for me, but I'm just 5'7″.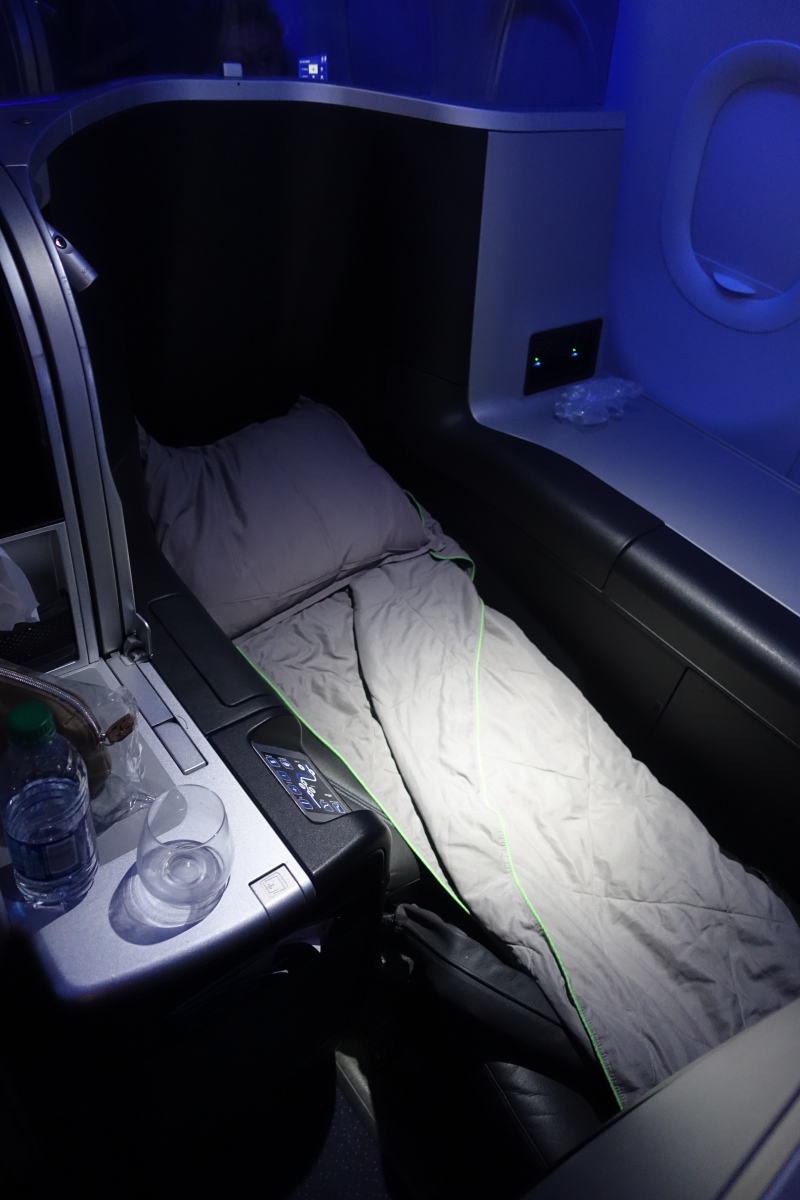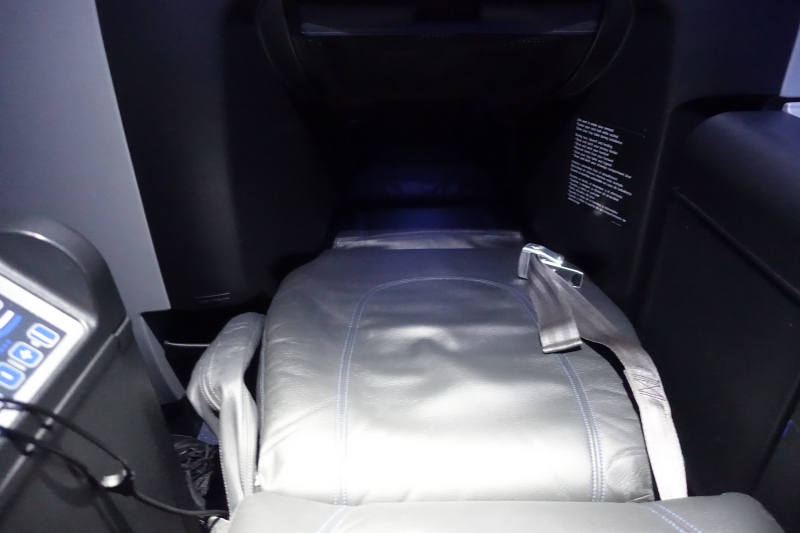 IFE
I was surprised by the relatively small IFE screen, at 15 inches, but that's just because of recently flying JAL Business Class, which has large 23 inch screens. The IFE interface looked a bit clunky, and there weren't a ton of choices.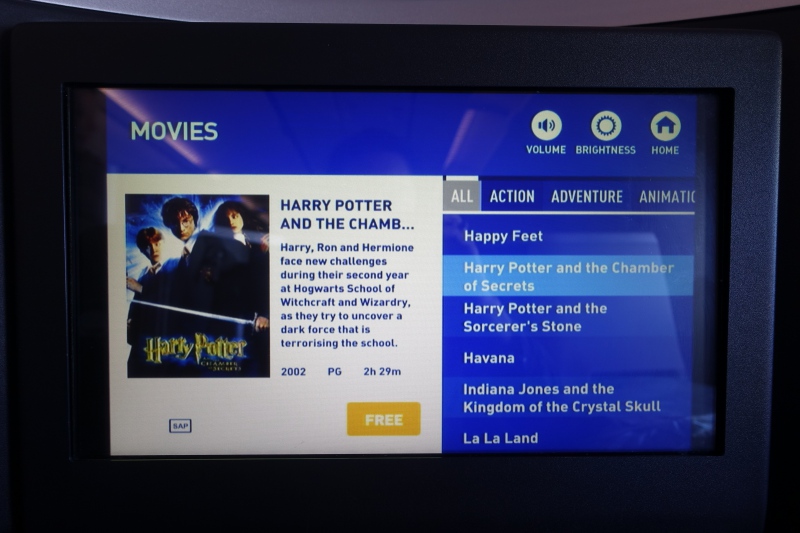 But since I'm less of a film snob than my husband I was easily able to find a film that I wanted to see that I hadn't already seen: Manchester by the Sea, with Casey Affleck and Michelle Williams. Highly recommended, although not for those that think that everything should end neatly and happily.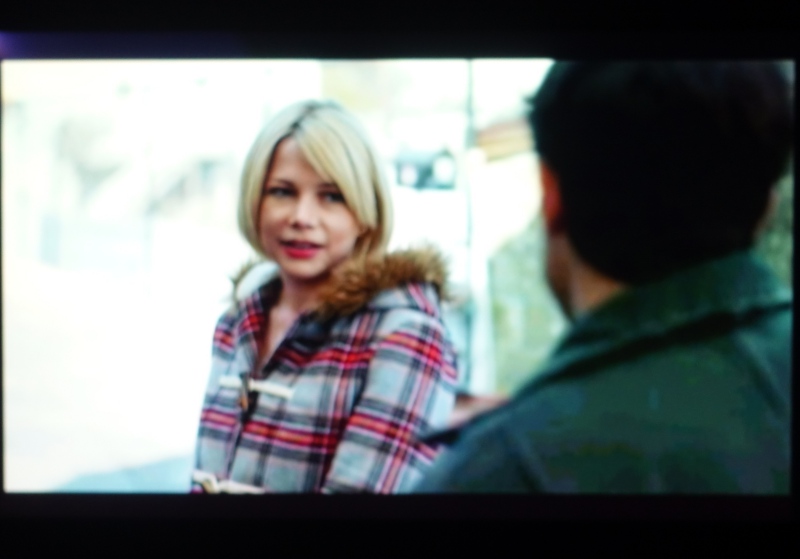 The Verdict
While the seat and bed aren't perfect, I do consider JetBlue Mint the best transcontinental business class product for the price, at least if you book well in advance. AA's transcon first class and business class are great products as well, but are never available as awards for the dates I've wanted to fly them, and they are consistently more expensive than JetBlue Mint for the routes I've looked at.
I especially like that if you book early you can reserve one of the four suites, even though in practice I don't use the door much, except when sleeping. But it is nice to have the extra personal space. I liked most of the food I tried, but for me, and for most of my clients, it's the seat that matters most, and JetBlue Mint and AA are the two strongest flatbed products for transcon flights.
What you won't get with JetBlue Mint is a lounge, but this isn't a big deal for me, since I'm NYC based and tend not to get to the airport much earlier than I need to.
What do you think of JetBlue Mint?
Recommended Posts
JetBlue Mint Expands Seattle and Boston Routes
JetBlue Mint: 5 Things I Love and 2 Things I Don't
JetBlue Mint or American A321 Business Class: Which Is Better?
New JetBlue Credit Cards Worth It?
Review: JetBlue Mint Business Class A321
Need Award Booking Help? Our fee is as low as $75 per ticket if you book your hotel through us.