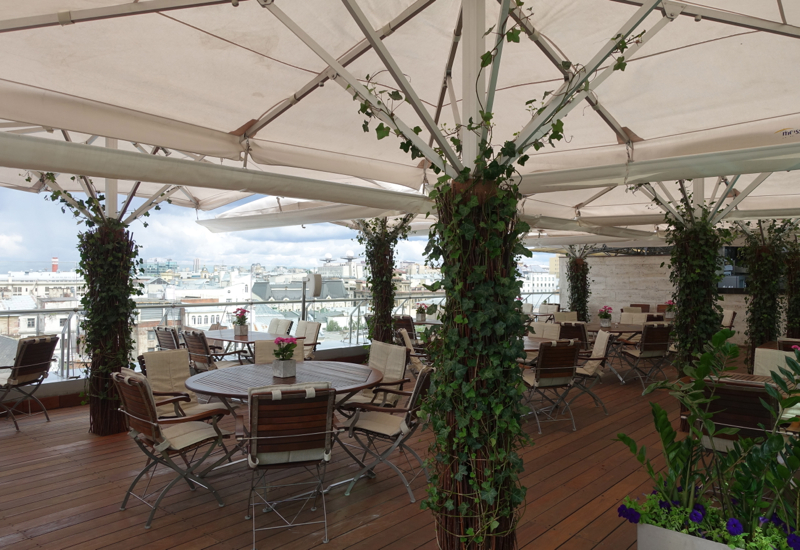 Hyatt is offering 10% of Gold Passport points back for redemptions, for Hyatt Visa members, for July 11 to October 31 stays. You must register by August 31, and prior to your Hyatt award stay. Usually bonus points post automatically, and the terms do say to allow 6-8 weeks after your completed stay.
Since points often post faster than the terms indicate, I decided to check on my recent Points + Cash stay at the Ararat Park Hyatt Moscow (updated review forthcoming), but I only saw the 12,500 points deduction for the points part of my stay, and 841 Hyatt Gold Passport points awarded for the cash part of my stay.
I called Hyatt Gold Passport at 800-228-3360, and the friendly representative agreed that the bonus points hadn't posted yet, so she asked me to hold while she checked on the status.
After a few minutes she came back and said she'd gotten them to post 841 points to my account instead of 84, but I pointed out that the 10% bonus is on the Gold Passport points redeemed, not on the cash part of the stay. She apologized for the confusion and checked again, finally getting Gold Passport to manually post 1250 points to my account, while still leaving intact the extra 841 bonus points that she'd initially posted to my account, "for the inconvenience."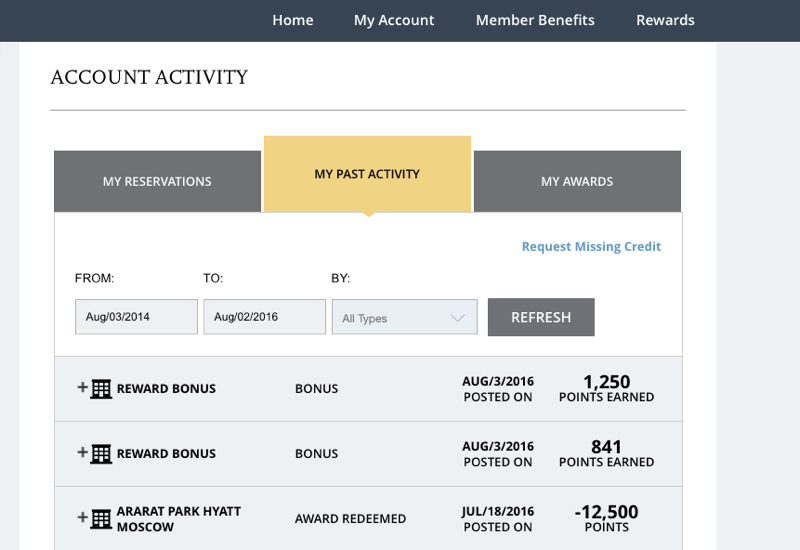 I asked if she'd seen any automatic posting of these points, and she said no, that they were having to manually process all the 10% bonus points amounts. While it's possible there's an automated process that takes the 6-8 weeks specified in the terms, and that points would have posted if I'd patiently waited the entire time, I recommend keeping an eye on your Gold Passport account if you took advantage of this offer, as you may well need to call in to get all of your bonus points to post.
If you took advantage of the Hyatt 10% Gold Passport Points rebate, have your bonus points posted automatically, or did you need to call in?
Related Posts
Hotel Review: Park Hyatt Paris-Vendome
Hyatt Award Night: Get Gold Passport to Honor No Blackout Dates Policy
Which Travel Credit Card for AA Flights and Other Business Travel?
Review: Hyatt Capital Gate Abu Dhabi
Our 2016 Miles and Points Progress
Need Award Booking Help? Our fee is as low as $75 per ticket if you book your hotel through us.
If you enjoyed this, join 200,000+ readers: please follow TravelSort on Twitter or like us on Facebook to be alerted to new posts.
Become a TravelSort Client and Book 5-Star Hotels with Virtuoso or Four Seasons Preferred Partner Amenities!