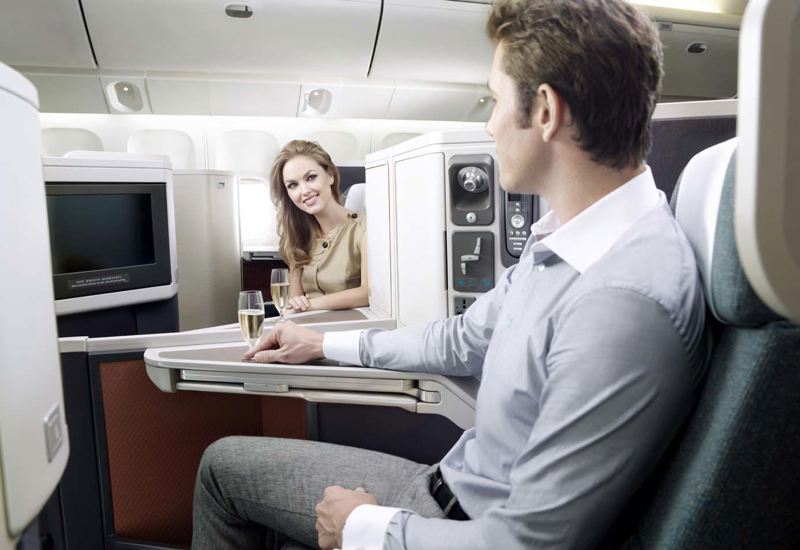 How to Change a Name on an Airline Ticket Due to Marriage? Generally airline ticket name changes or transfers to another person are not permitted. But what about in the case of a legal name change?
TravelSort reader Jenny writes "My now fiance and I planned an AAdvantage Award trip together in Cathay Pacific Business Class before we decided to get married, so I used my maiden name on the ticket. I was planning to take my husband's name, but will it be a problem changing my name on the ticket?
Always Ensure Your Passport or Government Issued ID Matches the Name on the Airline Ticket
When booking an airline ticke for yourself or someone else, you want to ensure that the name on the ticket, especially the first name and last name, exactly match the name on your passport or government issued ID. Both for security concerns and for revenue protection (to prevent scalpers buying airline tickets then reselling them at a markup) airlines generally prevent you from changing the name on the ticket.
The main exception? If you legally change your name, due to marriage, divorce, or any other reason.
U.S. Airlines Allow You to Change Your Name (for Their Own Flights), if Due to a Legal Name Change
If you're flying the same U.S. airline that issued the ticket, you can generally change the name on the ticket to match your new legal name:
Alaska Airlines: Call Alaska Airlines Reservations to change your ticket due to a legal name change; no fee
American Airlines: Call American Airlines Reservations to change your ticket due to a legal name change; there should be no fee.
Delta Airlines: Call Delta Airlines to change your ticket due to a legal name change; no fee
JetBlue Airlines: Alone among the 5 U.S. airlines mentioned here, JetBlue at time of writing used to not allow any kind of name change, even a legal name change. Fortunately, this has changed, and for a legal name change only (such as due to marriage or divorce) it's now possible to provide JetBlue the documentation of your legal name change to have your name changed on the ticket. As with all other airlines this must be for the same person who was originally booked on the ticket.
United Airlines: Call United Airlines to change your ticket due to a legal name change; no fee. Here's a recent January 2016 example from Flyertalk member Steven6702: "…the [United] agent gave me no trouble whatsoever about changing the last name on her ticket. I didn't have to ask twice! It updated on the original reservation; no new confirmation # was issued and when I refreshed a few minutes later I could indeed see the new last name."
Again, let me stress that all of the above assumes that your ticket was issued by the airline you will be flying, e.g. you are holding an Alaska ticket and are flying only on Alaska flights. It's more complicated and difficult if you booked a ticket that also includes airline partners, as I'll explain next.
Partner Frequent Flyer Awards Are Trickier
I highly recommend NOT changing your name before flying if you have partner award travel booked, especially if there is no longer award space for your itinerary. This is because some airline partners will either not allow the name change at all or it will take much longer to change a passenger name on the ticket (with all the stress that entails). If you've already changed your name and do need to try to make changes, allow plenty of time, i.e. several months, to try to get the partner airlines to make the changes. Call Reservations for the airline that issued the ticket (or whose frequent flyer miles you used) and ask a Supervisor to coordinate with the liaison to the partner airline, to make the name change to reflect your new legal name.
Keep Your Current Passport and Frequent Flyer Account in Your Old Name Until After Your Trip
If you are changing your name and have partner award travel reserved in your old name, at least keep your current passport in your old name so that it exactly matches your airline ticket.
Or, if you have paid airline tickets booked, you want to ensure you're credited frequent flyer miles, and in general airline miles will only credit if your name in your frequent flyer account matches the name on your ticket.
Perhaps Reconsider Changing Your Name
It may have been customary in our parents' and grandparents' generation, but more and more, I see many of my younger clients keeping their name after marriage. A name change is a hassle, and often it's better professionally to keep the same name you've always had–less confusing for current colleagues, and easier for friends and old colleagues to find you on LinkedIn. If your future spouse really wants you to both have the same last name, invite him/her to change his/her name to yours 🙂
The Upshot
Jenny mentioned that they'll be traveling on AAdvantage award tickets that entail travel on Cathay Pacific. Because of this, I highly recommend she NOT change her maiden name on her passport before travel. Even if she has to renew her passport before travel, I recommend renewing it using the same name she booked her AAdvantage award travel with, and only updating her passport after the trip.
Have you had to change a name on a ticket due to a legal name change, and if so, what was the process?
Related Posts
Airline Ticket Name Change or Transfer to Another Person?
No Middle Name on Airline Ticket, So Not an Exact Match with Passport: Problem?
Airline Passenger Bill of Rights-What Are Flyers' Rights?
Best Business Class Airline Seats for Couples
Need Award Booking Help? Our fee is as low as $75 per ticket if you book your hotel through us.
If you enjoyed this, join 200,000+ readers: please follow TravelSort on Twitter or  like us on Facebook to be alerted to new posts. 
Become a TravelSort Client and Book Your Hotel with Virtuoso or Four Seasons Preferred Partner Amenities!