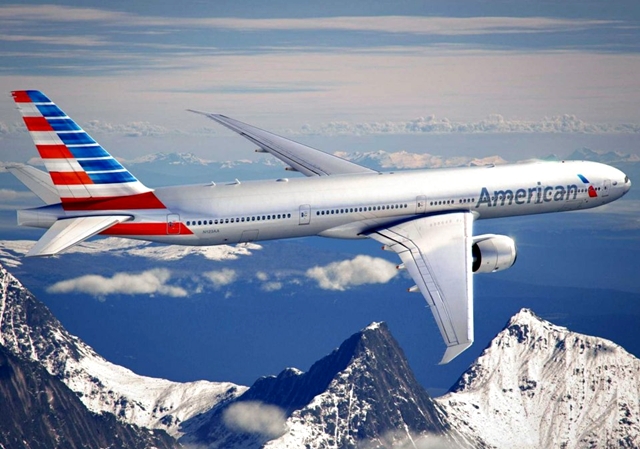 Getting American Airlines to pay EU compensation for a flight delay is like pulling teeth. Not only is the delay painfully inconvenient, AA tries to weasel its way out of paying anything, so you'll need dogged persistence to get the EU 261/2004 compensation you're due.
It makes sense for AA from a bottom line perspective; let's say a flight of 100 passengers was delayed, and AA offers some kind of vouchers to passengers. How many of the 100 passengers will take the time to write to AA and demand EU compensation–perhaps 25-30% of passengers at most? And after American refuses to pay, citing "extraordinary circumstances," how many of those 25-30 will continue to demand compensation, write to the relevant national enforcement body, etc.–maybe 5-10? And after a second refusal to pay…you get the picture.
Here's what TravelSort reader Paul wrote as a comment to my earlier post, Getting United to Pay EU Compensation for a Flight Delay:
"Due to fly back to Chicago from Manchester on Sunday at 9am direct with American Airlines. Flight was cancelled as we were waiting to board due to a mechanical issue. So off to a hotel with a 9am Monday second attempt. Boarded (same plane) 10am Monday, taxied out to runway, had to return due to a faulty gauge….after 4 hours sat on the plane, but the fault was not repaired, this meant the crew were unable to fly 8 hrs without running out of hours. Back to a hotel….again. Now in the hotel with wife and daughter looking at an 11am flight through Philadelphia to Chicago….so much for the direct flight I booked, will land over 50hrs late!"
1. Make Sure You're Eligible for EU Compensation
It can't be stressed enough that you are NOT eligible for EU compensation on any American flight flying TO Europe; only on flights departing from Europe. Specifically:
Your flight must departing from an airport located in an EU Member State; or
You must be traveling to an EU Member State on an airline based in an EU Member State
You must have a confirmed reservation on the flight and have arrived in time for check-in
The delay must be 3 hours or more than the scheduled arrival time
Note that your original outbound travel and where you reside has NOTHING to do with your eligibility, so disregard a response from American that claims that because you live in the U.S. or because your outbound travel was from the U.S. you're not eligible. In Paul's case, the AA rep wrote:
"The regulation does not apply to passengers who reside in the United States and whose itinerary originate in the united states. The regulation would not apply and no compensation under the regulation would be due…"
Huh?! Incredibly deceitful, in my view. Just because AA and other airlines loathe passenger-friendly EC 261-2004 shouldn't mean they can lie to passengers.
2. You Need to Ask for EU Compensation
Unsurprisingly, no airline, including American Airlines, is going to just hand out 600 EUR per passenger for a delayed transcontinental flight without you asking for it. Heck, AA and most airlines will refuse you even when you do ask for it, at least the first couple of times. So ask, or better yet, pre-empt some of the back and forth and state that you are entitled to EC 261/2004 compensation with something along these lines, and email it to AA.ECClaims@aa.com:
"Dear American Airlines:
My flight [flight number] on [date] from [European departure airport] to [arrival airport] had a scheduled departure time of [scheduled departure time].
The flight arrived [number of hours delayed: must be 3 hours or more] hours late. The reason given was a mechanical problem, which, as recent court cases such as Huzar v Jet2.com have confirmed, is NOT considered an "extraordinary circumstance," such that airlines are liable for EC 261/2004 compensation.
As the scheduled flight length was over 3500 km, compensation in the amount of EUR 600 is due per passenger:
[List your name and those of any accompanying travelers, along with AA record locators)
I look forward to receiving a check for the U.S. equivalent of [amount in EUR you are claiming] as well as reimbursement for my expenses, for which I have receipts. Please provide me the compensation form."
3. Mechanical Issues Are NOT Considered "Extraordinary Circumstances" Based on Recent Court Cases
Recent cases such as Huzar v. Jet2.com have reinforced a narrow interpretation of "extraordinary circumstances" to be those that are truly outside an airline's control, such as severe weather conditions, terrorist attacks and the like. The UK Civil Aviation Authority notes on its Web site that the UK Court of Appeal's decision, that (bolding mine) "ordinary technical problems that cause flight disruption, such as component failure and general wear and tear, should not be considered an 'extraordinary circumstance' and compensation would be payable in these cases."
4. After You Have Received AA's Form Letter Denying Your EU Compensation Claim, Email the Relevant EC 261/2004 Enforcement Body
Unless you're incredibly lucky, you're likely to get one of American's form letters to the effect of:
"We're sorry your flight didn't go as planned…on-time performance is a top priority at American…However EC 261/2004 does not apply when "extraordinary circumstances" exist. Since your flight was delayed because of mechanical issues, which we consider to be extraordinary circumstances, American Airlines is not required to provide the compensation that you have referred to…"
It doesn't seem to matter what the European Court of Justice has ruled, or what recent case law has shown–AA will make up its own (favorable to AA) interpretation of EC 261/2004 and claim that mechanical issues, crew issues, and other things that are part of its normal course of business are "extraordinary circumstances."
At this point, email or fax the relevant national enforcement body for EC 261/2004. I'll list the most common ones below:
France: Direction Generale de l'Aviation Civile (DGAC): Fax: +33 1 58.09.38.45 or download the form
Germany: Luftfahrt-Bundesamt (LBA) email: fluggastrechte@lba.de
Italy: L'Ente Nazionale per l"aviazione Civile: cartadiritti@enac.gov.it
UK: Civil Aviation Authority: passengercomplaints@caa.co.uk and Online Complaint Form
5. Take to Twitter
While you won't be able to submit your claim or get everything done via Twitter, if you're active on Twitter and have a decent number of followers, it can't hurt to express your disappointment with American refusing to honor its EC 261/2004 obligations. Here's what Flyertalk member millions tweeted, which got him a response:
"@AmericanAir refusing to fulfill its obligation to provide compensation under EU 261/2004 for ridiculous delay on AA 55 January 3″
Have you successfully claimed EC 261/2004 compensation from American Airlines? If so, what was the process, and what do you think helped you to claim successfully?
Related Posts
American Airlines Compensation for Cancelled Flight or Delayed Flight?
Is EU Compensation Owed When the US Connecting Flight is Delayed?
Getting United to Pay EU Compensation for a Flight Delay
Airline Passenger Bill of Rights – What Are Flyers' Rights for Delays, Cancellations and Reroutings?
Need Award Booking Help? Our fee is as low as $75 per ticket if you book your hotel through us.
If you enjoyed this, join 200,000+ readers: please follow TravelSort on Twitter or like us on Facebook to be alerted to new posts.
Become a TravelSort Client and Book 5-Star Hotels with Virtuoso or Four Seasons Preferred Partner Amenities!