This Four Seasons Koh Samui breakfast and Koh Thai Kitchen review is part of a trip report including Singapore Suites, Cathay Pacific First Class, Emirates First Class, Asiana First Class and luxury resorts and dining in Southeast Asia. For the previous posts, please see:
Singapore Suites A380 Review: New York JFK to Frankfurt
Review: Lufthansa Senator Lounge Frankfurt
Singapore Suites A380 Review: Frankfurt to Singapore
Singapore Airlines Private Room Lounge Review
Cathay Pacific First Class Review NYC JFK to Hong Kong
Singapore Suites A380 Review: Singapore to Hong Kong
Review: Grand Hyatt Hong Kong Club Harbour View Room
Tin Lung Heen Hong Kong Dim Sum Review
Review: Grand Club Lounge, Grand Hyatt Hong Kong
Emirates First Class A380 Review: Hong Kong to Bangkok
Review: Novotel Bangkok Suvarnabhumi Airport Hotel
Conrad Koh Samui Zest Restaurant Review, Menu and Prices
Koh Taen Snorkeling with Tours Koh Samui Review
Conrad Koh Samui Jahn Restaurant Review, Menu and Prices
Koh Thai Kitchen
Koh Thai Kitchen and Bar is the Four Seasons Koh Samui's all day dining restaurant, serving breakfast, lunch and dinner with a beautiful view of the resort and the ocean. We tried it for both breakfast and dinner.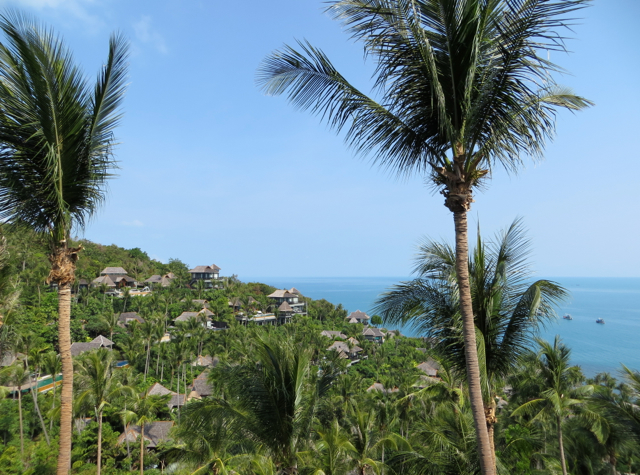 Breakfast
Breakfast at the Four Seasons Koh Samui is a treat. There's a breakfast buffet, with a variety of smoked fish, meats, cheeses, bread and pastries, fresh squeezed juices, hot items, both Western and Asian, and daily specials cooked to order. For example, our first morning the specials were a Spanish Omelet and Pandan Pancakes with Coconut Cream: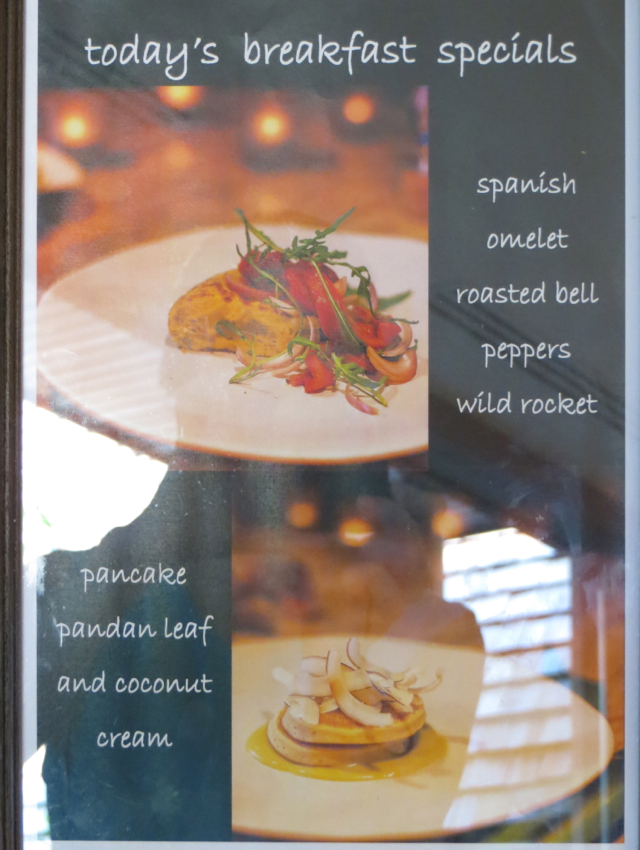 The Four Seasons Koh Samui breakfast buffet at Koh Thai Kitchen may not be as extensive, as, say the Mandarin Oriental Singapore, but it was our favorite of the breakfast buffets we enjoyed on Koh Samui, thanks to the high quality of the offerings. Here were our favorites:
1. Fresh Squeezed Juice of the Day: Orange Passion Fruit Raspberry
While just about every good hotel and resort in Koh Samui serves fresh squeezed juices for breakfast, the juice of the day that we enjoyed at the Four Seasons Koh Samui was far and away the best: fresh squeezed orange juice, passion fruit juice and raspberry juice mixed together, with a gorgeous pink hue from the raspberries and an incredible sweet tart taste. Each of us couldn't resist having two full glasses, it was that good.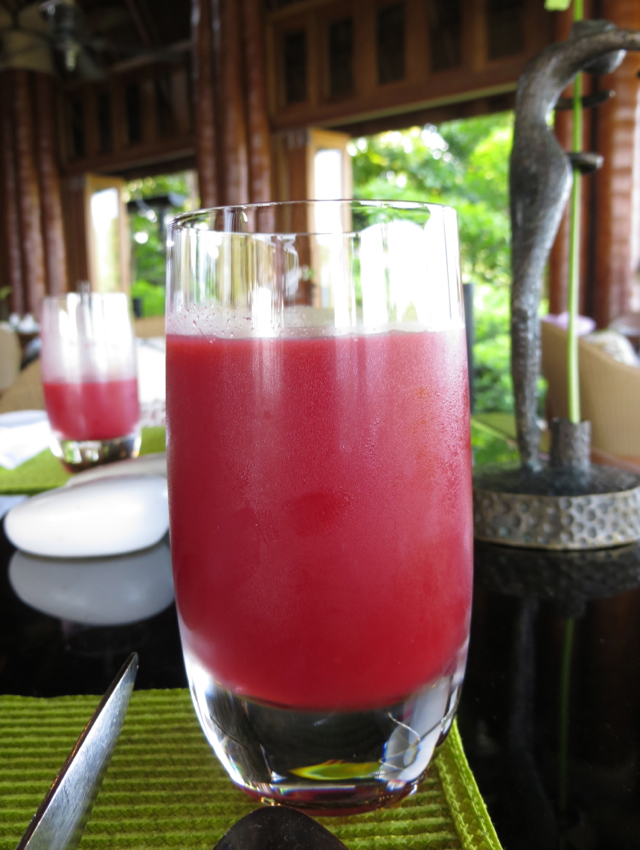 2. Fresh Fruit
While Zest at the Conrad Koh Samui had the usual pineapple and watermelon, as well as dragonfruit, the fresh fruits I really crave are mango and pomelo, and the breakfast buffet offered both. Score!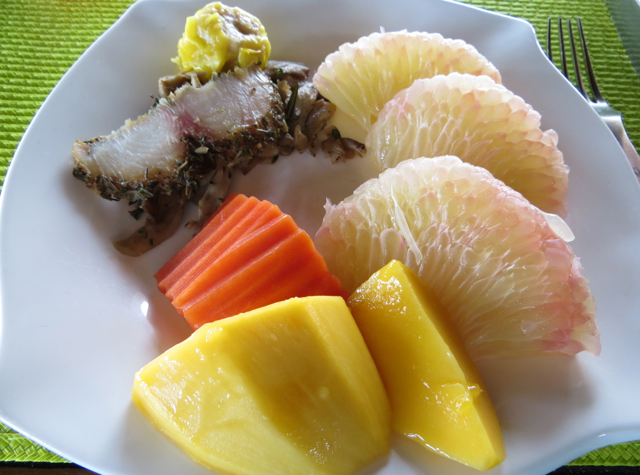 3. Homemade Granola with Homemade Yogurt
I love being able to eat yogurt with homemade granola for breakfast, and the homemade granola at the Four Seasons was fantastic. The Conrad Koh Samui didn't offer any homemade granola when we were there, and it was something I really missed. The Four Seasons homemade blueberry yogurt was the perfect base for the granola, and it was cold enough, whereas the yogurt at the Conrad Koh Samui wasn't chilled sufficiently.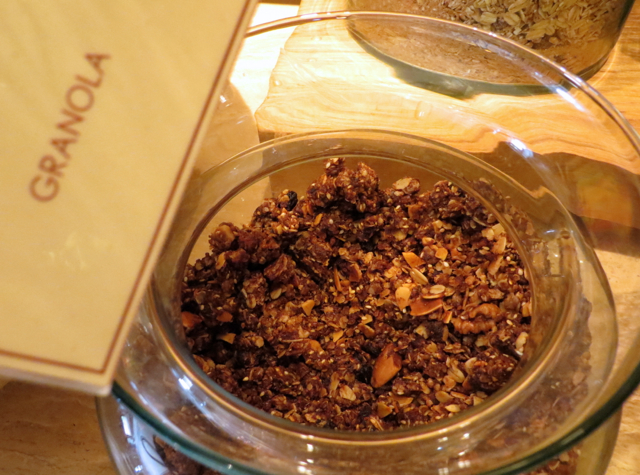 4. Great Pastries
While the pastries at the Conrad Koh Samui weren't good, the ones at the Four Seasons Koh Samui were great–especially a very addictive fried pastry filled with rich chocolate cream and dusted with sugar. I always treated myself to one, with a little homemade passionfruit and raspberry jam on the side. The doughnuts weren't quite at the same level as the other pastries, but still considerably better than at the Conrad Koh Samui.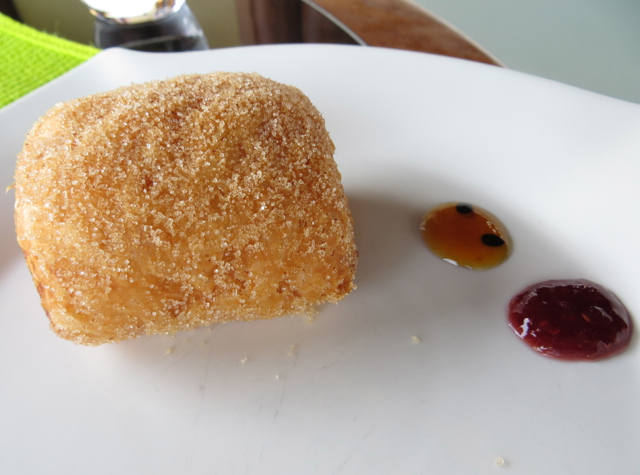 5. Perfectly Cooked, Crispy Bacon
My husband and the munchkin both enjoyed how perfectly crispy the bacon was, even on the buffet.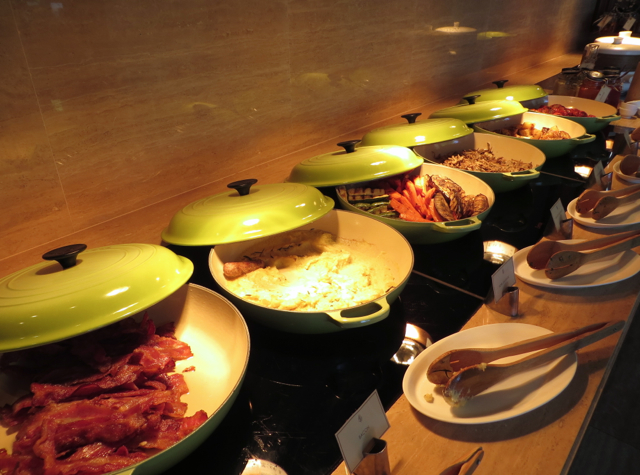 6. Cappuccino
The cappuccino at the Conrad Koh Samui was pretty lackluster. The cappuccino at Koh was much better: stronger and fresher tasting.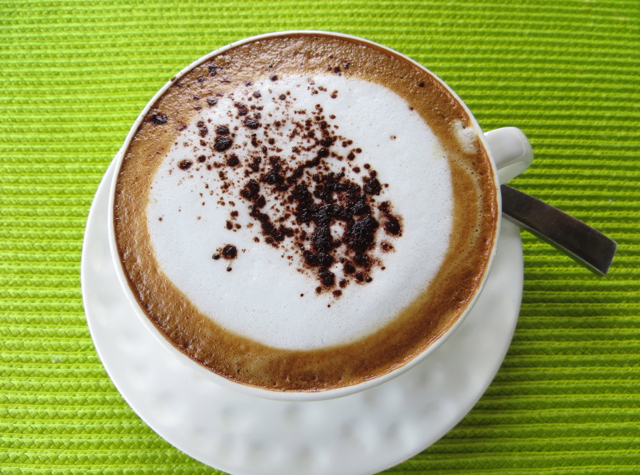 7. Caramelized Baby Bananas and Chocolate Cream
This offering was from the a la carte menu, but even though we opted for the buffet, we were allowed to pick one offering from the menu: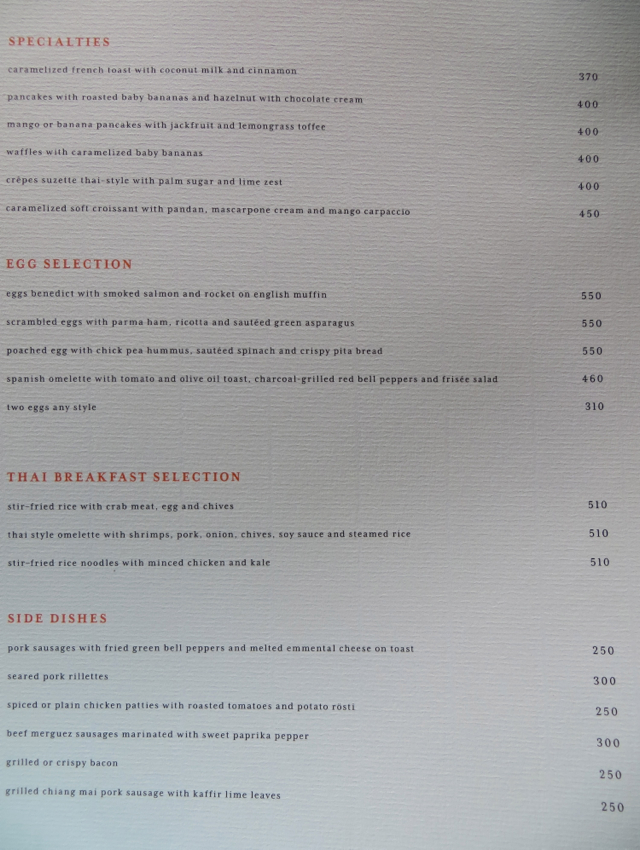 I'll be honest: the pancakes were nothing to write home about; even I make better ones. But the caramelized baby bananas and the dark chocolate cream that they came with were delicious, and I finished every last bite of those, while leaving aside the pancakes.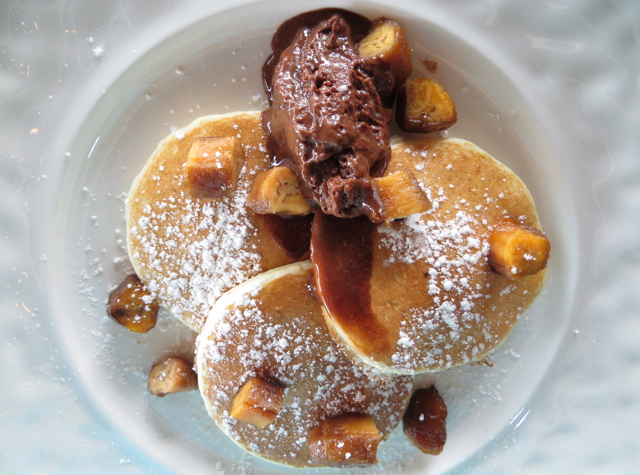 8. Creative Combinations
Freshly baked waffles with mango and mint…beetroot vanilla butter…chocolate kaffir lime latte…there were so many intriguing breakfast options, and I regretted not having room to try more of them. While all the usual breakfast staples are offered, anyone seeking a little more variety for breakfast will find it here.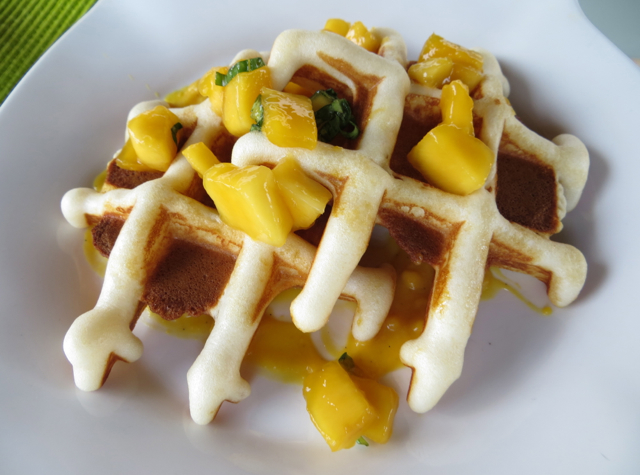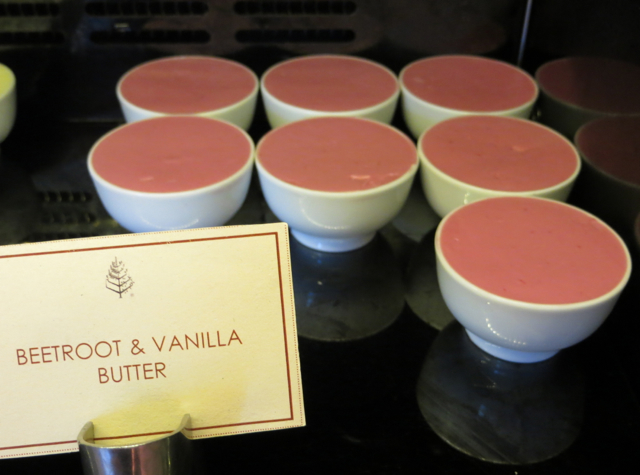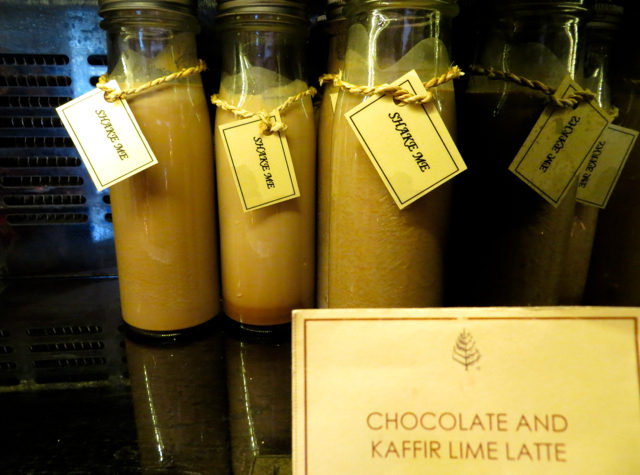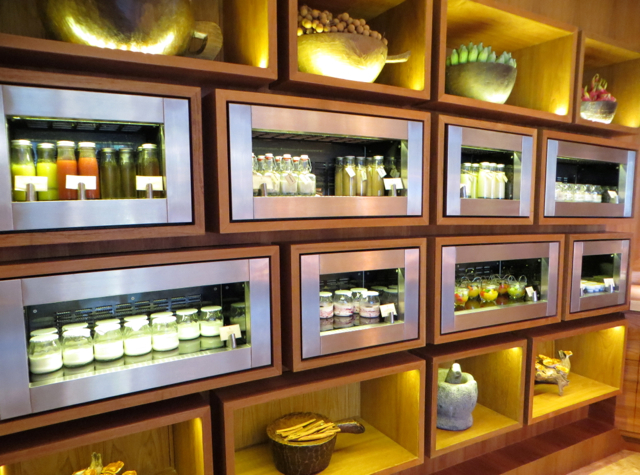 9. Honeycomb
Why settle for honey from a jar when you can enjoy honey directly from an enormous honeycomb?!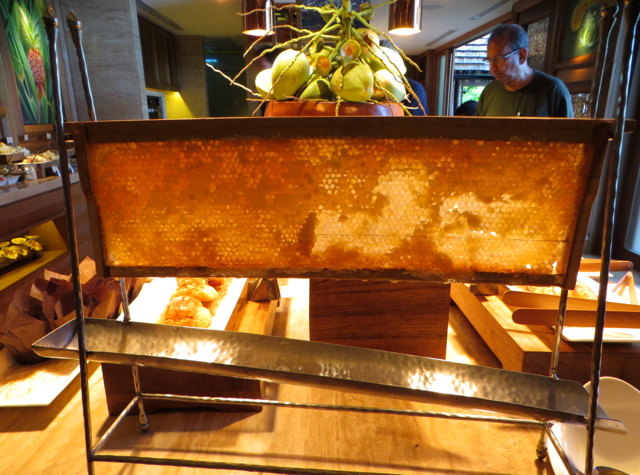 Related Posts
Have you enjoyed breakfast at the Four Seasons Koh Samui? What were your favorites?