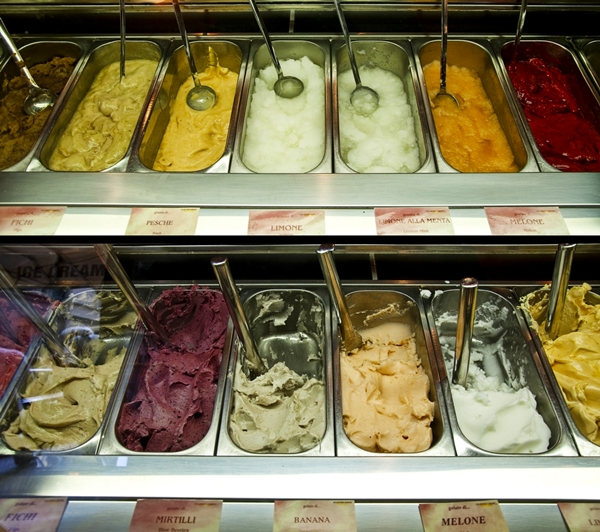 Why Go
Florence, the capital city of the Italian region of Tuscany, is considered by many to be an oasis of art and culture. Indeed, it was here that the celebrated Renaissance began in the 14th century bringing forth major advances in the fields of music, architecture, art, fashion and cuisine. It is also notable for being the birthplace of many of the legendary creative masters of the time including Michelangelo, Leonardo da Vinci and Dante, to name but a few. The numerous artistic contributions that came from this beautiful city -a UNESCO World Heritage site since 1982- still have an ongoing impact on the world today. This can be clearly witnessed while visiting Florence's many lovely parks, gardens, elegant squares, and art galleries.
In addition to the cultural offerings found at this enchanting destination, travelers seeking gourmet delights will not be disappointed. The cuisine of the Tuscan region offers abundant fresh local produce, mild cheeses, grilled meats, beans and aromatic olive oil. In Florence, you will find a wide variety of restaurants featuring traditional Italian cooking as well as many others that offer newer, more innovative fusions and styles. As an added bonus, the Chianti region, a prime producer of world-renowned wines, is just a short distance away. Locals take full advantage of this fact and often pair Chianti wines with the most delectable culinary fare. Food lovers are sure to appreciate the ample assortment of flavors available to suit any budget and palette, while simultaneously taking in one of the most breathtaking cities in Europe.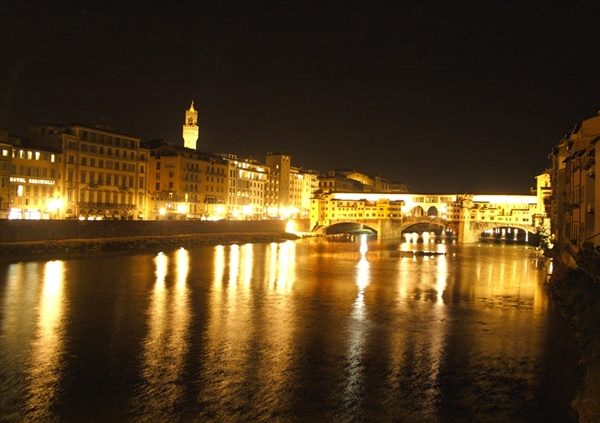 Insider Tips
Florence's proximity to the Tuscan hills allows for fairly mild weather all year round. This being said, for optimal weather, make plans to visit in May-June or September-October.
If possible, avoid visiting in the late summer months as the temperatures can sometimes reach a smoldering 100 degrees in the afternoon. Many shops and restaurants close for the duration of August as many locals take this time to vacation in cooler climates.
In Italy, queen and king size beds are typically only available in junior suites or higher room categories, so if this is an issue for you, book ahead for the best price options.
International flights arrive to Amerigo Vespucci Airport. The two best ways to travel to the city center from here are by private transfer (12.50 euros, 1-way) which is a 30 minute drive or by coach (10 euros, 1-way) which is 1.5 hours to the main train station (Santa Maria Novella) Either of these choices are far better options than taking a taxi where you might run the risk of seriously overpaying for your transfer.
The historical center of Florence is relatively small and easily accessible on foot. But if you like to move around town and explore, the local city buses are easy to use and run several lines throughout the day. If you are feeling particularly adventurous, rent a bike from one of the many rental shops around town in order to discover Florence the way that many locals (Florentines) do!
When you do decide to go out for a walk, make sure to wear comfortable shoes. Florence is full of uneven cobblestone walkways and bridges which add to the charm of the city but unfortunately could also tire out the feet of even the fittest individuals.
Where to Stay
To experience Florence at its most extravagant, book a suite at the fabulous Palazzo Magnani Feroni, an elegant 16th century former palazzo (palace) situated near the celebrated Ponte Vecchico, one of this city's most famous landmarks. Enjoy your stay in one of 12 lavishly decorated master bedrooms, complete with period furnishings, spacious living room area, and marble baths featuring products from Bulgari. For an added indulgence, reserve a private dinner at the rooftop terrace, boasting the most spectacular views of the entire city.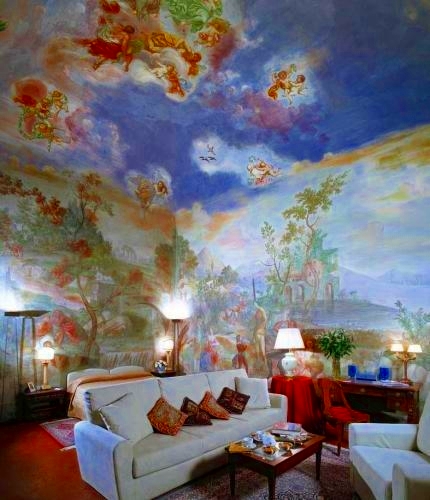 Or for the perfect luxury boutique hotel, reserve Portrait Firenze, ideally one of the suites with beautiful views of the Ponte Vecchio and Arno River. The hotel is part of the Lungarno Collection, owned by the Ferragamo family, so amenities are by Salvatore Ferragamo and each individually decorated suite is exquisite, with modern pied-a-terre comforts such as double sinks in the marble bathroom, an in-room espresso maker, a microwave and even a mini dishwasher, and an in-room iPad.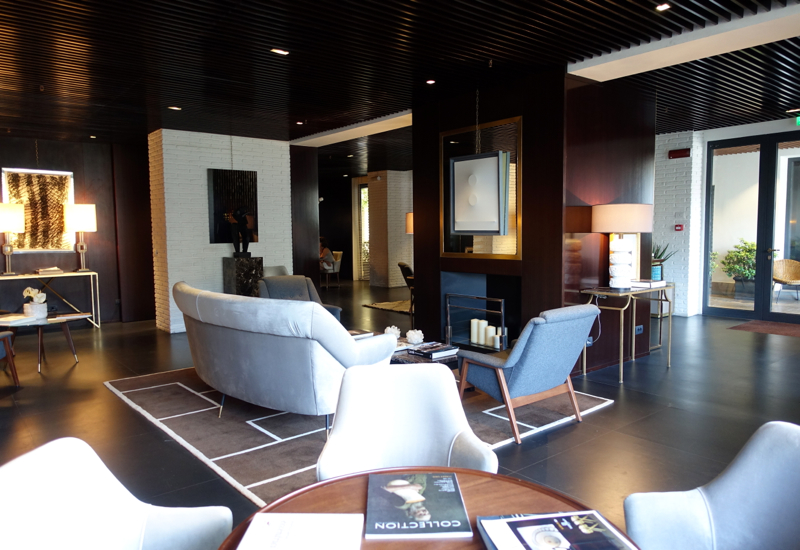 For a family stay, your best bet is the elegant yet family-friendly Four Seasons Florence, on 11 acres of lovely grounds and gardens, housed in the former Palazzo della Gherardesca. The kids will love the outdoor swimming pool, Pinocchio-themed kids' welcome amenities, and complimentary daily kids' activities in the summer.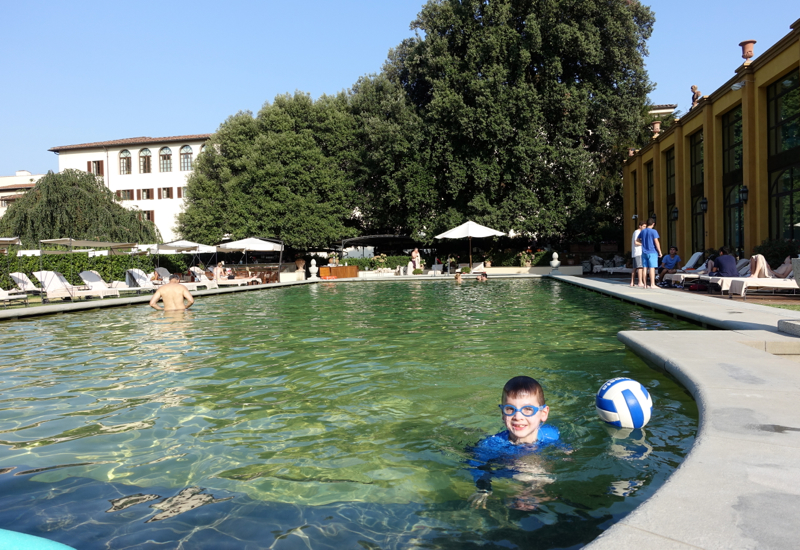 For those travelers who like to stay in authentic historic residences but are on a tighter budget, the best bet would be Il Bargello, a cozy 15th century bed and breakfast situated right in the middle of the historic center, just a stroll away from the wonderful Uffizi Gallery, featuring an impressive collection of 13th-21st century Italian artwork and the spectacular 16th century Duomo Cathedral. The rooms of this cozy establishment feature tasteful furnishings, comfortable beds and include continental breakfast served in the immaculate dining room area, all for an affordable 120 euros per night. A very exceptional hotel, in terms of location, facilities and price is the lovely Casa di Barbano, the former home of an affluent 18th century produce merchant. Guests enjoy spacious rooms in an old-world environment but with many of the modern amenities of a contemporary hotel. Its location on a small quiet street near the Santa Maria Novella Station and the San Lorenzo Market (a great place for foodies to find fresh products as well as shop for leather goods and trinkets) is ideal for travelers who wish to be close to the center of town, without any of the usual commotion that comes with a major city. The starting price for a night's stay is a refreshing 58 euros per night.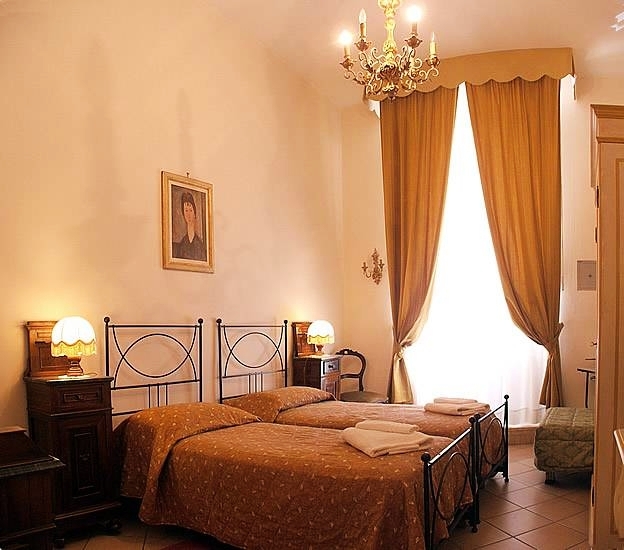 What to Eat
There are four main ingredients at the heart of all Florentine cuisine. You begin by preparing freshly baked bread or homemade pasta, then utilize the finest extra virgin olive oil for all types of seasoning, continue with prime pieces of meat including beef, deer and rabbit and finish with an excellent Chianti wine. Using these principles for cooking in both traditional and contemporary dishes allows for a wide variety of gourmet options. A definite "must" to begin your foodie conquest of Florence is a visit to the famed Mercato Centrale San Lorenzo, a fantastic market to buy fresh fruits, vegetables, meats, cheeses, pastas, pastries and difficult to find ingredients for your own cooking attempts of the local fare. Alternately, you may sample the goods at most of the local shops and delis found around the market as well as purchasing inexpensive sandwiches and other treats to eat at one of the surrounding marble tables or to take out. Daring individuals should try the Lampredotto Panino a tasty typical sandwich made from cow tripe and paired with a spicy hot sauce.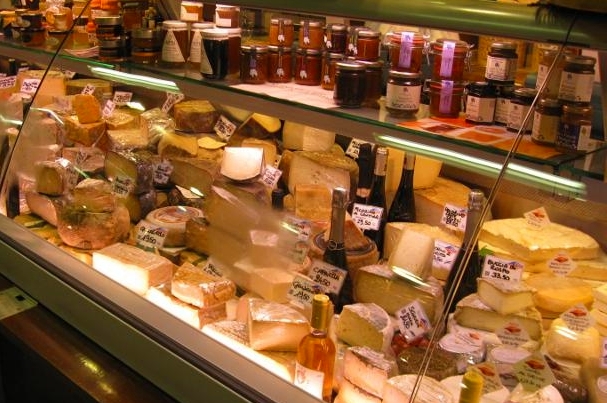 For both lunch and dinner, a favorite amongst locals is the elegant Ristorante Cibreo, featuring updated versions of classic Tuscan dishes and using only the finest seasonal ingredients. The curiosity here is that none of the meals include the local standard of pasta or grilled meat, but do manage to taste amazing nonetheless. The varied menu of salads, soups, and inventive fish or meat dishes changes constantly with the seasons, but is always of top-notch quality. Expect to pay 35 euros per main course. If you can do without all of the frills and can stand to wait a little for your table, then opt to dine at Cibrèino, the smaller "café" version of Cibreo featuring similar high-quality meals at half the price.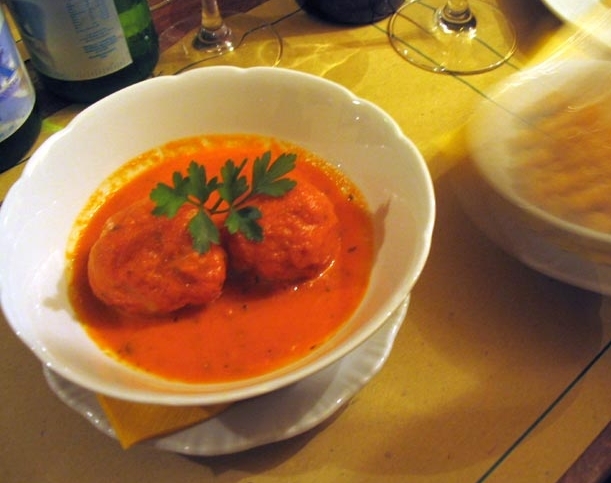 For a magnificent dining experience, try the whimsical Il Garga Trattoria. The talented chef, Giuliano Gargani, (who goes by the nickname, "Garga"), not only creates inventive modern Italian dishes, but is also an accomplished artist who has painted startling murals all around his restaurant along with the help of his wife and staff. On any given night, this lively eatery resonates with the inviting sounds of opera to add to the extraordinary ambiance. Try a delectable spaghetti dish served with sizzling prawns, cooked to perfection with an aromatic chili sauce. Pair your meal with an excellent bottle of Chianti Classico and finish off with a scrumptious Tiramisù cake for dessert. Entrées at this restaurant begin at 30 euros per person.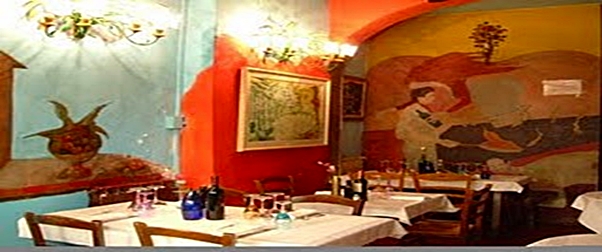 Romantic food lovers can indulge in a meal at Alle Murate, a stunning restaurant located inside the Palazzo dell'Arte dei Giudici e Notai (Palace of the Art of Judges and Notaries) a splendid archeological museum. The menu is lovingly prepared by a local Tuscan cook who humbly goes by the name of Giovanna but serves up extravagant culinary delights. If you have a formidable appetite, order the seasonal tasting menu which can include such dishes as Tortelli ripieni di broccoli e ragù di seppie (Tortellini filled with broccoli and stewed cuttlefish sauce) or an interesting interpretation of the classic Bistecca alla Fiorentina (Florentine T-bone steak). This fantastically creative menu option costs 90 euros per person.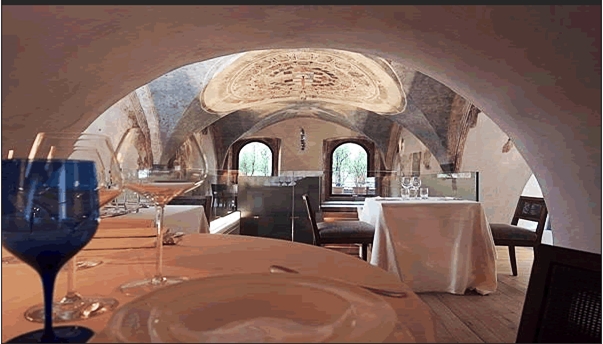 What to See and Do
Guests who particularly enjoyed their meal at the Il Garga restaurant or who, perhaps, are simply interested in learning some basics of the Florentine cuisine can engage in a fun interactive cooking class run by Sharon Oddson, a Canadian born chef as well as the wife of chef "Garga" himself. The one-day class, which costs 155 per person, details the making of a four course Florentine menu. It includes a recipe booklet, as well as two expertly selected wines and concludes with a sit-down meal of the very dishes prepared during the course. Depending on the size of the group the chef either accommodates participants in a palazzo facing the restaurant or in her own professional kitchen nearby. This is a wonderful activity for those travelers wishing to expand on their gourmet knowledge of this diverse cuisine.
Everyone will tell you that Florence is city that must be seen on foot with its many hidden passageways, bridges, and winding streets. You must take some time to wander around the main square Piazza della Repubblica and observe the elegantly dressed Florentines as they shop or sip their cups of cappuccino. If you look closely you will note that they usually sit inside the many cafés around the square instead of the inviting outside seating available. This is because local Italians are aware that it is much cheaper to have a coffee break inside! For a breathtaking view of the city, climb all 463 steps of the 16th century Duomo Cathedral and feast your eyes on a city view that is truly worthwhile.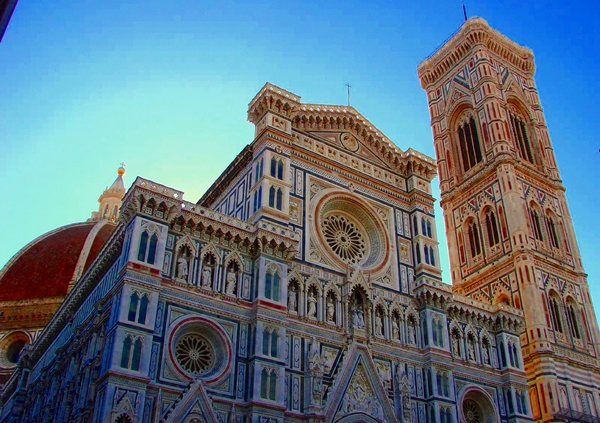 Art Lovers can see the famous statue of David up close and personal at the Galleria dell'Accademia and visit the distinguished Palazzo Pitti if they prefer a more tranquil environment then that found at the Uffizi. An added bonus in the Pitti is the enchanting Giardini di Boboli, arguably the most beautiful garden in Florence.

For those travelers who would like to explore the city as well as taste the genuine regional food available, partake in a deluxe food tasting walking tour run by the group Taste Florence. The tour consists of the best off-the-beaten-path markets, gourmet shops and local treasures at 87.50 euros per participant. An American born guide of Italian decent will invite you to try many delicious treats along the nearly 5 hour tour, including regional cheeses, vinegar, olive oil, prosciutto, crostini, and wines. Participants with a sweet tooth will not be left out as the walk also includes gelato, (ice cream) sorbetto, (sorbet) and a chocolate tasting (seasonal). With so many options to choose from, it is evident that Florence has a great deal to offer the gourmet traveler willing to indulge in the remarkable flavors of an ancient tradition.

Related Posts
Review: Le Volpi e L'Uva Wine Bar, Florence Italy
Review: Portrait Firenze Hotel, Florence Italy
Review: Castello Banfi Il Borgo in Tuscany, Italy
Emirates A380 Between U.S. and Europe and How to Book Awards
Need Award Booking Help? Our fee is as low as $75 per ticket if you book your hotel through us.
If you enjoyed this, join 200,000+ readers: please follow TravelSort on Twitter or like us on Facebook to be alerted to new posts.
Become a TravelSort Client and Book 5-star hotels with Virtuoso Perks and Four Seasons Preferred Partner Benefits