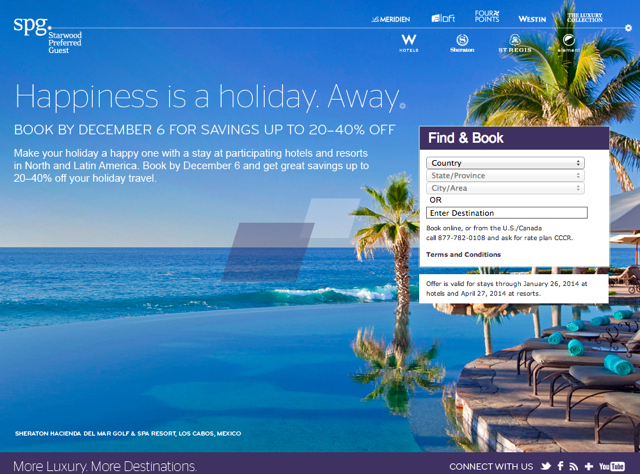 1. US Airways 100% Share Miles Bonus: Expires Today, 12/6 at 11:59 PT
Today is the last day for the US Airways 100% share miles bonus. Each account can receive maximum 50,000 bonus Dividend Miles. See US Airways 100% Bonus on Shared Miles for all details, and recommendations for the best first class and business class cabins to fly on an award.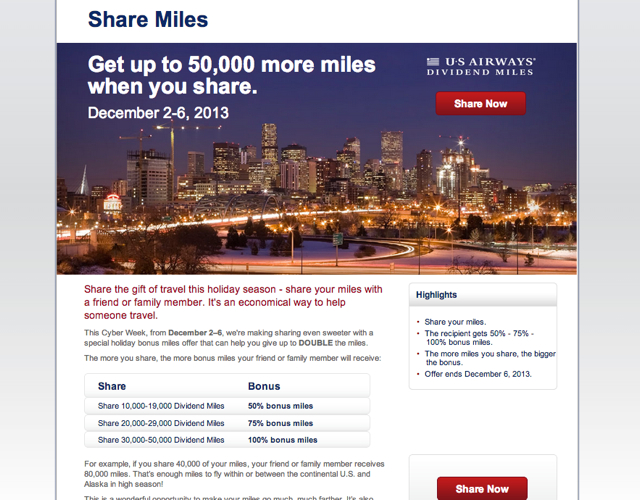 2. Starwood Preferred Cyber Monday Sale 20%-40% Off: Expires Today, 12/6
Valid for stays through January 26, 2014 at hotels, and through April 27, 2014 at resorts. See Starwood Cyber Monday promotion.
3. Sapphire Preferred Triple Points for Dining on First Fridays: Today Only
Today is your last chance this year for triple points at restaurants using your Sapphire Preferred. It's not as good as 5X, which is the Chase Freedom Q2 2014 5X bonus (see Chase Freedom 2014 Calendar: Disappointing) but could come in handy if you're dining out tonight anyway or need a few more restaurant gift certificates to tide you over until the Q2 2014 5X restaurant bonus.
4. AMEX Staples Offer (Enrollment Closed): Spend $75 at Staples, Receive $25 Statement Credit by 12/10
If you enrolled your AMEX card for the AMEX Staples $25 off $75 spend, don't forget to use your card by 12/10.
5. Gift Card Deal at A&P, Pathmark, Food Emporium: Until 12/12
If you live near an A&P, Pathmark, Food Emporium, Waldbaums, Superfresh or Food Basics, this deal is handy for helping meet credit card minimum spend. Buy a variable load Visa and put $500 on it, with a card fee of $5.95, and receive $60 in coupons (three $20 coupons) valid toward grocery spend. See Gift Card Deal at A&P, Pathmark, Food Emporium: $60 in Free Groceries.
6. Hyatt Check Certificates and Gift Cards: Buy by 12/31
See Hyatt: 10% Off Hyatt Gift Cards, Check Certificates and Stay Certificates, for how to earn 16.5% off by combining this discount with using an SPG AMEX Business card to get 5% savings plus earn SPG points and also Hyatt points for the stay. At top Park Hyatts that are members of Virtuoso, this can also be combined with booking with TravelSort to receive Virtuoso upgrades, complimentary breakfast and resort credit.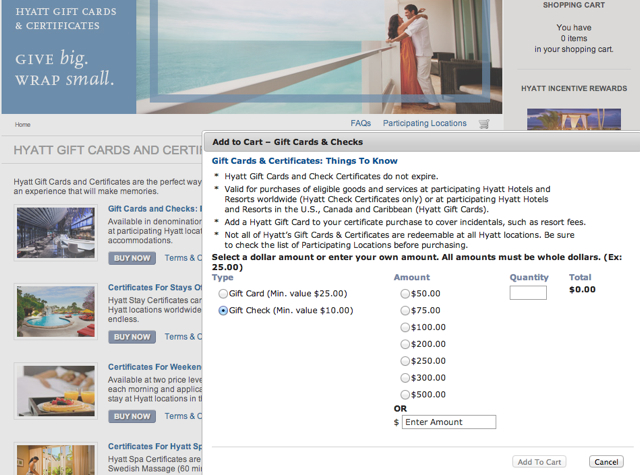 7. Book a SWISS First Class Award with Miles & More: Book by 12/31
Unless you're a Miles & More elite member, 12/31 is your last day to be able to book a SWISS First Class award using Miles & More miles. See SWISS First Class Miles & More Awards: Last Weeks for Non-Elites to Book
8. Guaranteed Suite Upgrade at Four Seasons Gresham Palace Budapest: Book by 12/31
I have clients at this hotel now who are enjoying their stay–it's one of the top city-based Four Seasons hotels. Book by 12/31 for a guaranteed upgrade to a Park Suite from a Danube River View Room, or a guaranteed upgrade to a Specialty Suite when booking a Park Suite. See Top 10 Four Seasons Preferred Partner Guaranteed Upgrades.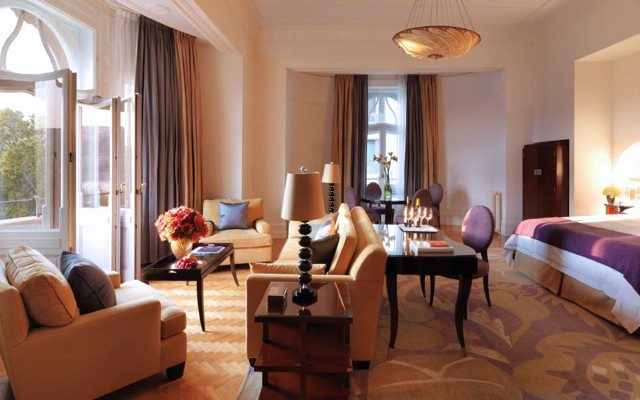 9. United Partner Awards: Book by 1/31/14
You have 8 more weeks to book United MileagePlus awards at pre-devaluation levels, which is especially important for awards on partner airlines, such as Lufthansa, SWISS, Asiana, Singapore, Thai, etc. See United Award Chart Devaluation: Redeem Miles Before February 1, 2014.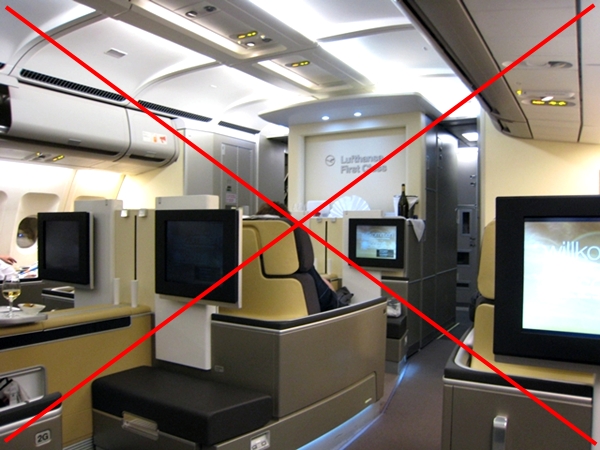 Do you plan to take advantage of any of these deals? Is there another one you think should be included?
Related Posts
$25 Off $75 Amazon Spend with AMEX
Need Award Booking Help? Our fee is as low as $75 per ticket if you book your hotel through us.
If you enjoyed this, join 90,000+ readers: please follow TravelSort on Twitter or like us on Facebook to be alerted to new posts.
Become a TravelSort Client and Book Your Hotel with Virtuoso or Four Seasons Preferred VIP Amenities!