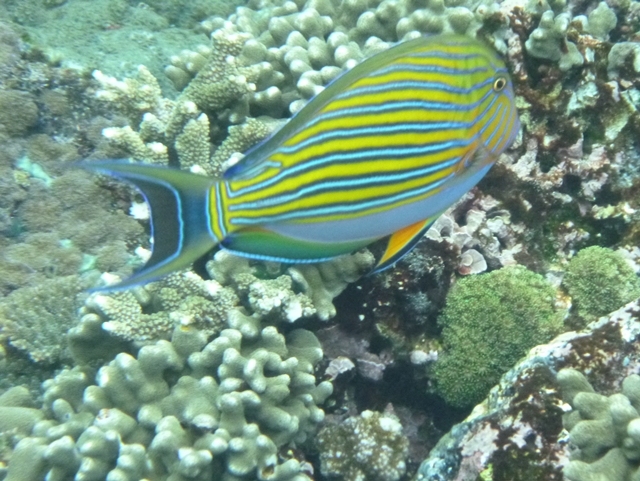 This post on diving and snorkeling Nusa Penida and Nusa Lembongan on our own and with World Diving is part of a trip report including Cathay Pacific Business Class and First Class to Hong Kong and Bali, plus reviews of luxury hotels and food in Hong Kong and Bali. Prior posts include:
Review of British Airways Galleries Lounge at JFK Airport
Cathay Pacific Business Class Review: 777-300ER NYC to Hong Kong
Cathay Pacific First Class NYC-Hong Kong
Tim Ho Wan Review: Hong Kong's Best Dim Sum and Cheapest Michelin Star?
Mandarin Oriental Hong Kong Review
Cathay Pacific Business Class Review 747-400: Hong Kong to Bali
Ayana Resort and Spa Review-Club Level
Four Seasons Bali at Jimbaran Bay Review
Hotel Review: The Kayana in Seminyak, Bali
Restaurant Review: Metis in Seminyak, Bali
Batu Karang Resort on Nusa Lembongan
Restaurant Review: Indiana Kenanga, Nusa Lembongan
For most of our snorkeling off Nusa Penida and Nusa Lembongan, we simply hired a friendly local, who not only nicknamed himself "Captain Nemo," and this was great in terms of bringing along the munchkin, going exactly where we wanted to go, staying out only as long as we wanted to, etc. The munchkin is still learning to snorkel, but he enjoyed using his mask and holding his breath to look underwater at all the fish. I was glad that I'd gotten him an actual wetsuit (as opposed to the thinner dive skins my husband and I used) because the water was quite chilly in places, plus there were some small jellyfish type things that apparently left small stings on another child we met at Batu Karang. The water is warmer during the wet season, but that's not as good a time to go due to worse water clarity.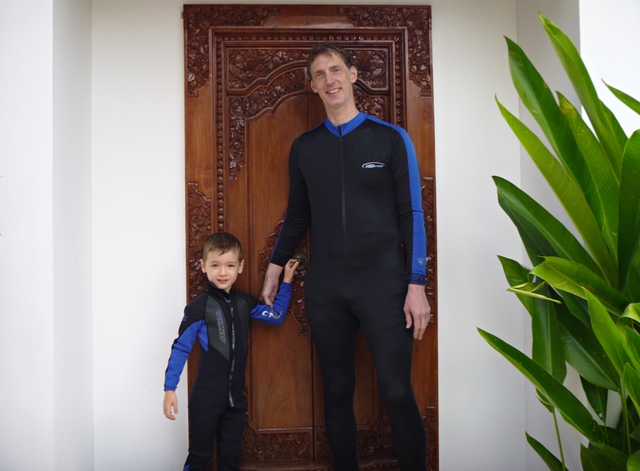 One of the big highlights for us was swimming with the graceful manta rays: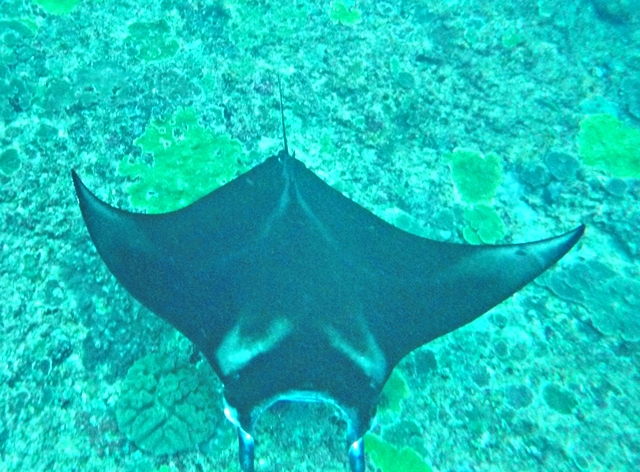 Neither my husband or I are any good with underwater photography, but even with shots from our cheap underwater camera you can get an inkling of how amazing it is–just imagine being surrounded by some of the most colorful fish and creatures you've ever seen, and strikingly colorful corals (the photos definitely don't do them justice).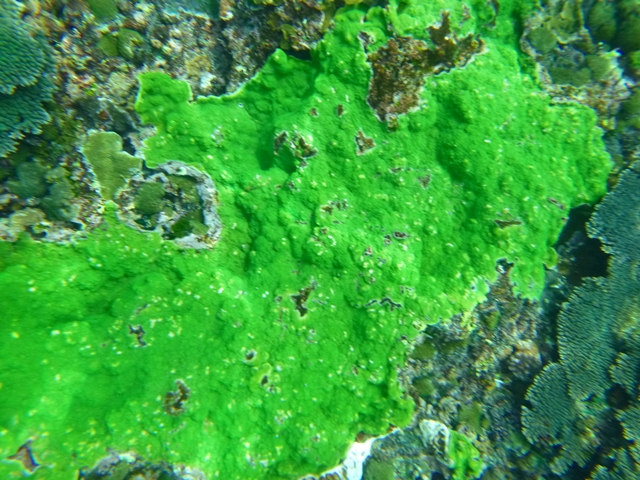 My husband also went one day with World Diving, a local dive operator. Even though he went snorkeling instead of diving, he still saw many of the fish, corals and anemones in the video, plus he got to see a huge pod of dolphins which just happened to swing by–and in this instance, he was actually at an advantage relative to the scuba divers, who were in the boat with all their heavy gear and couldn't easily get into the water to take a look! Needless to say though, it was so sudden and brief that the videographer didn't manage to capture it.
Whether you dive or snorkel, I'd say Nusa Penida and Nusa Lembongan sites such as Crystal Bay, Manta Point, and the Mangroves are not to be missed. Much better sites than most that you'll find directly off of Bali, including Padang Bai (Blue Lagoon) which we got to snorkel later in the trip.
Related Posts