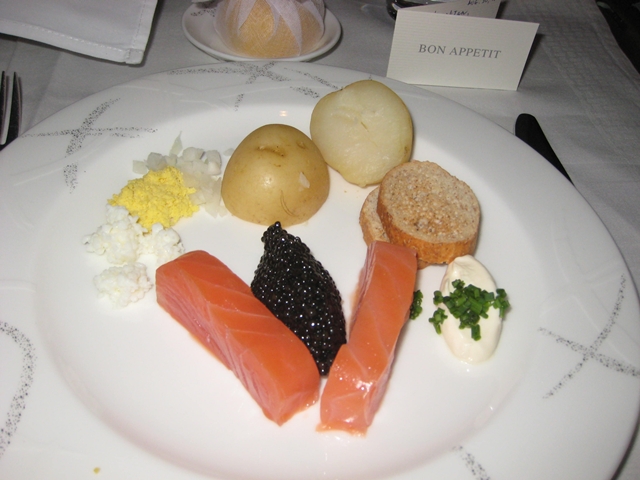 8/26 Update: Citi appears to have stopped allowing multiple applications for the same Citi Platinum Select credit cards. Please see the Best Travel Credit Cards page for details.
Citi AAdvantage card rules and Citi credit card application rules keep changing. First, the 2 browser "trick" died (Bye By Citi AAdvantage Two Browser Trick), and it was no longer possible to get approved for 2 Citi credit cards applied for on the same day. Then, it was discovered that one could apply for a Citi Gold card a few days after a 50K Citi AAdvantage card, and ~61 days later, a CitiBusiness card (see Citi AAdvantage Credit Cards: New Rules to Earn 130K AA Miles). Then, the 50K AAdvantage miles signup bonuses died, not to mention the BankDirect Devaluation, which has made it a lot harder to rack up AAdvantage miles quickly.
Fortunately, not only is the Citi AAdvantage 50K Bonus for the Platinum Select Visa Alive Again, it's currently possible to churn this card to receive the bonus again, without waiting 18-20 months. In fact, some have been able to apply for a new Citi AAdvantage Platinum Select Visa just 1 week after the first one! Sure, that means working on $6000 of minimum spend within 3 months, but the payoff is 100,000 AAdvantage miles.
1. Day 1: Apply for the 50K Citi AAdvantage Visa
You may not be approved instantly, but in many cases you'll have the opportunity to chat with a Citi representative to verify your details and hopefully get approved. If you've moved recently, you may be asked to submit proof of your new address–see Change of Address: Getting Approved for New Cards for details.
Important: Do NOT apply for any other Citi cards on the same day, or even within 1 week of this application. You may want to apply for a few other non-Citi cards at the same time however, especially any Barclays cards you may want such as the Barclays Arrival card, because Barclays is *very* picky about many recent inquiries. Better to get approved *before* you have a slew of hard inquiries from applying for the Citi cards!
I also do NOT recommend bothering with any other Citi cards, given the ongoing limit of 2 Citi applications within a ~65 day period. It's just not worth wasting a Citi application on a Citi HHonors or other Citi card, when you could be earning another 50,000 AAdvantage miles, as long as this link and the current rules last.
2. Day 9 or Later: Apply Again for the 50K Citi AAdvantage Visa
Seems crazy, especially if you've had to patiently wait 18-20 months or more before to apply again for another Citi AAdvantage card. But here's a recent example from FlyerTalk poster lwang138:
"…Applied for 50k VISA 7/6/2013, instant approval;
Re-applied for the same one 7/14/2013, get pending message. And then approved via chat.
I have a fairly thin credit history. So if the first one gets approved, don't hesitate to apply again the following week…"
As another data point, a friend of mine applied just a few weeks ago for the 50K Citi AAdvantage Platinum Visa, and just today applied again and was instantly approved: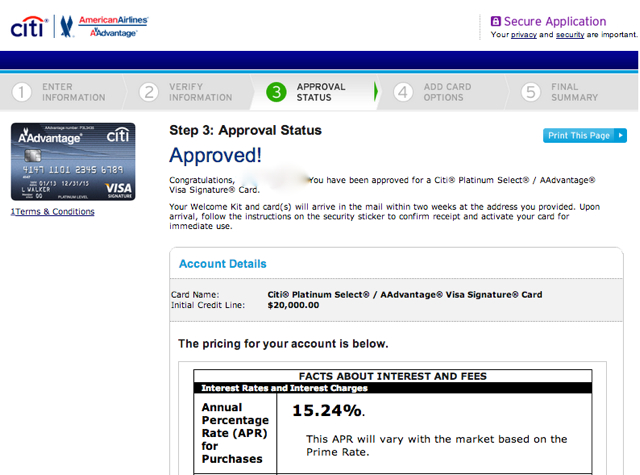 3. Day 70 or Later: Apply for either the 40K CitiBusiness or a 3rd 50K Citi AAdvantage Visa
If the 50K Citi AAdvantage Visa is still around, you may as well apply for a third one. If not, apply for the 40K CitiBusiness. Or, space them out by 1 week and apply for both to earn an additional 90K AA miles.
The Payoff: 150K-190K AAdvantage Miles in ~4 Months
If successful, you'll be able to earn 150K-190K AAdvantage miles in less than 4 months. If you have a spouse or travel partner, you can each earn these miles, which are ample to fly Cathay Pacific First Class to Asia, Etihad First Class and Etihad Business Class to the Park Hyatt Maldives or other destination in the Maldives, India or the Middle East, or Book an AA Oneworld Explorer Award. Need help booking your award? Our Award Booking Service can help.
Have you applied for multiple Citi AAdvantage Platinum Select Visas?
Related Posts
Citi AAdvantage 50K Bonus for the Platinum Select Visa Alive Again
American AAdvantage Oneworld Explorer Award Chart and Rules
Flyertalk Wiki and Thread: Citi AA Credit Cards
Need Award Booking Help? Our fee is as low as $75 per ticket if you book your hotel through us.
If you enjoyed this, join 90,000+ readers: please follow TravelSort on Twitter or like us on Facebook to be alerted to new posts.
Become a TravelSort Client and Book Your Hotel with Virtuoso or Four Seasons Preferred VIP Amenities!