Update: Please see my most recent post on The Best Credit Cards for Sign-Up Bonuses and Everyday Spend and also see Best Travel Credit Cards
Also see Understand How Your Credit Score Works to Maximize Credit Card Rewards.
Over the past two years I've earned around a million miles through credit and debit cards, and no, it's not because I've spent anywhere close to a million dollars on my cards. Actually, nowadays in the United States more miles are earned through credit and debit cards than through actual "butt-in-seat" flying, so it's clear that I'm not alone. So let's discuss the strategy behind credit card choices a bit, and this comes in two forms – taking full advantage of credit card sign-up bonuses, and choosing the right credit cards based on your spending patterns and travel redemption desires.
A majority of the million or so miles I've earned over the past couple of years through credit and debit cards have been thanks to the generous sign-up bonus offers that come with them. For example, late last year British Airways offered a 100,000 mile sign-up bonus just for getting their new Visa credit card here in the US. Yes, that's enough for a business class ticket from the US to Europe, Asia, or South America, just for getting a credit card. Through the end of the month, American and Citi are offering 75,000-100,000 miles per credit card, and that's just for some very simple spend requirements. Beyond that, a 30,000+ mile sign up bonus for a credit card is quite typical nowadays.
Thanks to all of these offers, quite a few people are into credit card "churning," which is signing up for credit cards just for the sign up bonuses. You can often sign up for a credit card, collect the bonus, leave the card open for a year (often there's no annual fee the first year), and then close it down, all without having your credit score go down a whole lot. Nowadays it's not even just credit cards with the big bonuses. Continental and Chase offer a debit card which gives 25,000 Continental miles just for opening an account and making a few purchases. Yes, that's a free roundtrip domestic ticket (or just about a quarter of a business class ticket to South America or Europe) simply for opening a checking account.
I have to admit, though, that I'm no expert on credit cards. "Churning" them works for me, though it's important to keep in mind that your credit is a valuable asset, and of equal importance, you have to read the full terms and conditions of these offers in order to receive the miles. But still, there are a lot of amazing offers out there just waiting to be taken advantage of. Check out my friend Rick's blog at FrugalTravelGuy.com for more about credit card churning, as he's the pro on the subject matter.
But let's talk a bit about which credit cards you should actually use for your day-to-day purchases. The all around best credit card out there is the Starwood American Express credit card. It's the most flexible and rewarding card, in my opinion. The credit card offers one Starwood point per dollar spent. You have a couple of options for spending those points. Either you can use them for hotel stays, which can often be a deal, especially for Starwood's "cash and points" redemptions, which allow you to use some points and pay a small cash co-pay. But more importantly, you can transfer your Starwood points to dozens of airlines at a 1:1 ratio. Best of all, for every 20,000 points you convert to miles, you get a 5,000 point bonus. So that means you're essentially earning 1.25 miles per dollar spent, and best of all, you're not locked into any particular program. So while there's usually the risk associated with devaluations in frequent flyer programs, you don't have to make a transfer until you're ready to redeem.
But as of late the deals have been even better. I don't remember the last time I got just 1.25 miles per point for transfers. There are often additional transfer bonuses that can make this even more lucrative. For example, American recently offered an additional 35% transfer bonus, meaning you were earning about 1.7 miles per Starwood point, or US Airways recently offered a 50% transfer bonus, meaning you were earning about 1.9 miles per Starwood point. Given the flexibility of the points, that's tough to beat. The only downside is that transfers to frequent flyer programs aren't instant. They can take as long as a couple of weeks.
Another one of the best cards which I only recently found out about is the Fidelity Rewards American Express card. While it has a decent cash back option, the real value I see in the card is that you essentially earn two Air Canada Aeroplan miles per dollar spent. While you're locked into Aeroplan, that's a ratio that's tough to beat. I know most of us won't see a lot of value in redeeming on Air Canada, but they're part of the Star Alliance and have some of the best redemption values out there. For example, a business class award from the US to South America costs 75,000 miles, a business class award from the US to Europe costs 80,000 miles, a business class award from the US to Australia costs 100,000 miles, and a business class award from the US to much of Asia costs only 100,000 miles. So that means you're getting an international business class award ticket to many destinations for only $37,500 to about $50,000 in spend on your credit card. Given that business class tickets to most longhaul international destinations cost about $10,000, I'd say that's tough to beat.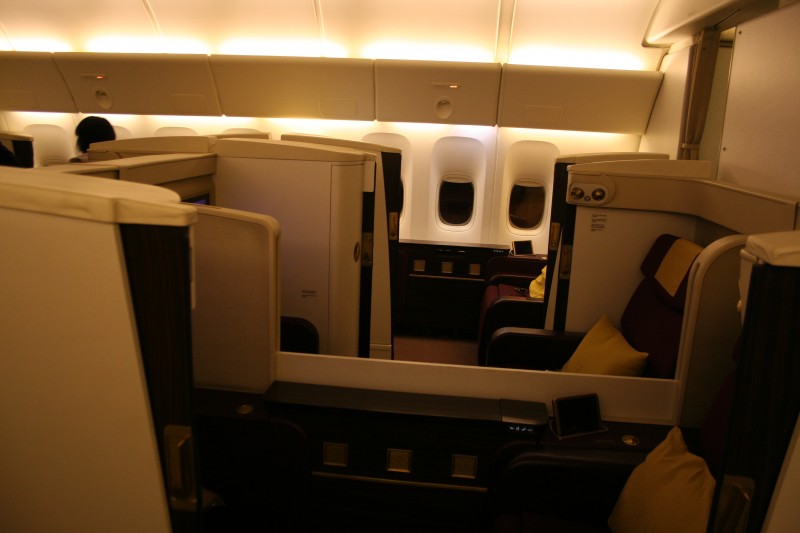 Not every merchant takes American Express, though, so my favorite non-American Express card will surprise some. When I initially signed up for the British Airways Visa card, it was just for the 100,000 mile sign-up bonus. But the more I've researched their actual award chart, the more I like it. You earn 1.25 miles per dollar on the card, and the best redemptions are actually not for British Airways flights. They offer Oneworld Alliance partner awards with unlimited stopovers, so, for example, an award on LAN (one of the best South American airlines) from the US to South America costs only 80,000 miles in business class. Factoring in the 1.25 miles per dollar, that's about $60,000 in spend for those miles, and best of all, you get unlimited stopovers. So you can conceivably hit up Lima, Santiago, and Easter Island, all on one award. The other reason I've continued using the card is because they always seem to have additional bonuses. Not too long ago they offered 5,000 bonus miles for adding an authorized user, 10,000 bonus miles for spending $1,000 for each of three months, and now they're offering 5,000 bonus miles for spending $2,000 for each of three months.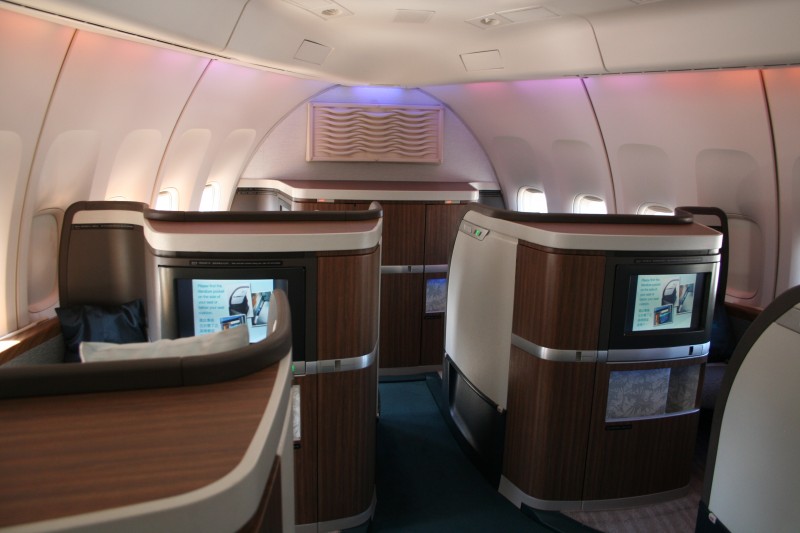 There you have it, those are some of my favorites. So which cards actually have prime real estate in my wallet? Right now the Starwood American Express and British Airways Visa. I'm spending $2,000/month on my British Airways Visa for the promotion they're running right now, and everything else goes on my Starwood American Express.
Check out and apply for the Best Travel Credit Cards.
If you enjoyed this, please follow TravelSort on Twitter or like us on Facebook to be alerted to new posts.
Become a Member to find your perfect luxury or boutique hotel at up to 50% off: TravelSort Hotels