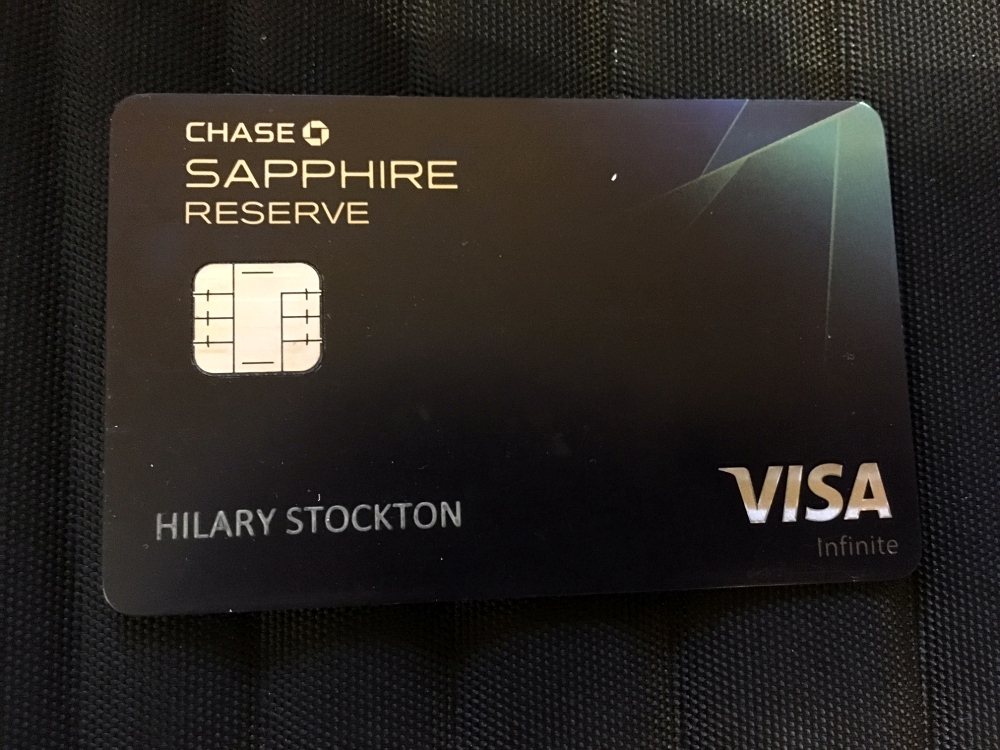 Chase now permits 1 Sapphire sign-up bonus per 24 Months, per Reddit and Chase's updated terms. The timing of this change is no coincidence: recall that the Chase Sapphire Reserve officially launched August 23, and many of the first applicants are up for their annual fee renewal.
Chase has also been trying to stem losses for the Chase Sapphire Reserve, associated with the very generous bonus and benefits offered, for example making the Chase Sapphire Reserve $300 travel credit once per membership year instead of per calendar year. Chase also surveyed some customers about making changes to the Ultimate Rewards program. And of course for awhile now, most Chase credit cards have been subject to the 5-24 rule, by which most applicants are not eligible for a new credit card if you've opened 5 or more credit card accounts (with any issuer, not just Chase) within the past 24 months.
Until now, a savvy consumer move for those not spending much per year on travel would have been to apply for the Chase Sapphire Preferred, earning the sign-up bonus, before cancelling the Chase Sapphire Reserve. That's no longer possible due to this new language, bold font mine:
"This product is available to you if you do not have any Sapphire card and have not received a new cardmember bonus for any Sapphire card in the past 24 months.
If you are an existing Sapphire customer and would like this product, please call the number on the back of your card to see if you are eligible for a product change. You will not receive the new cardmember bonus if you change products."
FAQ
If I Applied for a Sapphire Card Before These Terms Were Added, Am I Eligible for a Sign-Up Bonus?
Yes, if approved; the terms under which you applied are applicable. That said, Chase ultimately decides which applicants to approve, and if you applied in the past day or so, be sure to verify the bonus offer if you're approved.
Darn! I Was Just About to Apply for a Chase Sapphire Reserve–Now What?
If you currently have a  Chase Sapphire Preferred that is over 2 years old, consider product changing it to a Chase Freedom, then applying for a Chase Sapphire Reserve, if you are under 5/24 or are pre-approved for the Chase Sapphire Reserve. You'll want to be sure you can get approved for the Chase Sapphire Reserve, however, because if you still have an existing Chase Sapphire Preferred or Chase Sapphire card, you're not eligible for the Chase Sapphire Reserve and won't receive a signup bonus for it.
Is the 24 Months from When the Bonus Was Received or When the Account Was Opened?
The terms state it's 24 months from when the bonus was received.
Does Closing a Sapphire Account Reset the Clock, Similar to Citi?
No, fortunately not. The 24 months are from when the bonus was received, and closing a card does not reset the clock.
Do the Chase changes affect your plans for a new Sapphire Reserve or Sapphire Preferred card?
Recommended Posts
Which Travel Rewards Credit Card If You Have Just One Card?
Chase Sapphire Reserve Trip Cancellation and Trip Interruption Insurance Benefit
Chase Sapphire Reserve $300 Travel Credit Changing to Member Year from Calendar Year
Will Chase Change How Ultimate Rewards Points Transfer Between Cards?
Need Award Booking Help? Our fee is as low as $75 per ticket if you book your hotel or cruise with us.
If you enjoyed this, join 200,000+ readers: please follow TravelSort on Twitter or  like us on Facebook to be alerted to new posts. 
Become a TravelSort Client and Book a Luxury Hotel with Virtuoso or Preferred Partner Benefits!