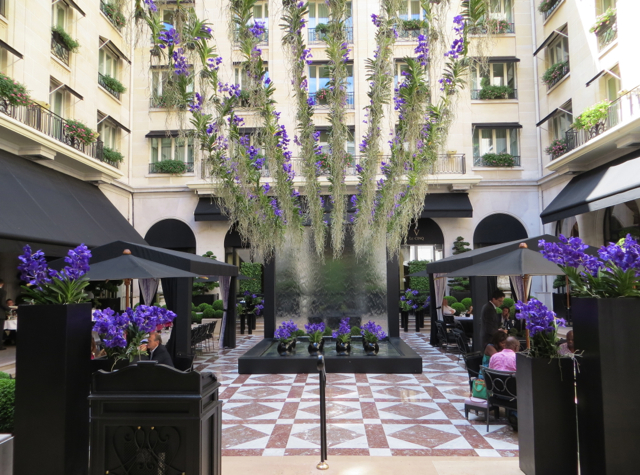 Time for the best in travel 2013! This will of course be a highly personal list, based on my and my family's 2013 travels to the Maldives, Vancouver, Seattle, Las Vegas, London, Edinburgh, Paris, San Francisco, Boston and more, so I would love to hear your own best travel experiences in 2013, whether as comments, tweets to @TravelSort or posts on the TravelSort Facebook page. It's fun to be inspired by others' best travel experiences, so here goes with my picks for best in travel 2013:
1. Best First Class Flight: Singapore Suites
This was actually my husband's experience, but I take his word for it (see his Singapore Suites A380 Review) that it was even better than our other 2013 flights in Etihad First Class, Cathay Pacific First Class and British Airways New First Class flights.
2. Best City Hotel: Four Seasons Hotel George V Paris
Our stay at the Four Seasons Paris (see my Four Seasons George V Paris Review) was incredible, from taking in the stunning Jeff Leatham flower arrangements to personalized and anticipatory service. While very romantic, the hotel also is amazingly kid-friendly, with an exciting treasure hunt, pastry class and back of house tour, swimming pool, and kids' bathrobe, slippers and Bulgari bath soap toys.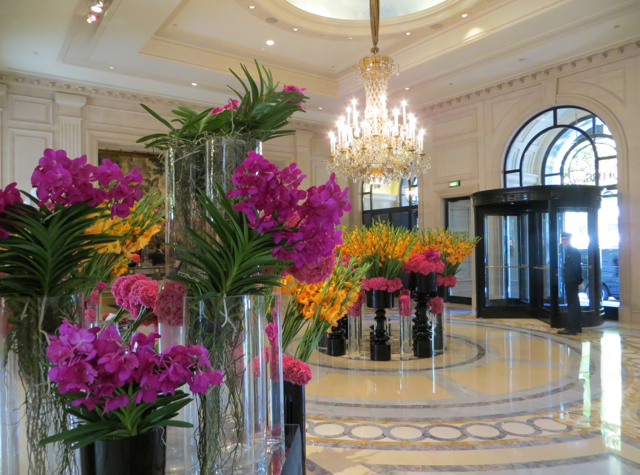 3. Best Beach Resort: Park Hyatt Maldives
We loved our first trip to the Maldives, where we stayed at the Park Hyatt Maldives Hadahaa, with its great house reef making for wonderful snorkeling and scuba diving (see Park Hyatt Maldives Diving and Snorkeling: What to See). Even though this resort is most popular with couples and honeymooners, the munchkin had a great time as well, thanks to the pristine beach, pool fun at our Park Pool Villa, friendly staff, and the lucky clear, sunny weather we had during our May trip, which is the beginning of the monsoon season. We even got an intriguing peek behind the scenes with our Park Hyatt Maldives Back of House Tour.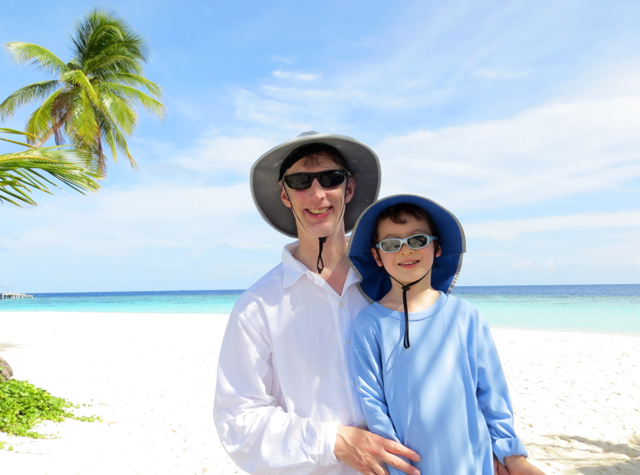 4. Best Airport Lounge Massage: Etihad First Class Lounge Abu Dhabi, Six Senses Spa
Even though I didn't even have time for the full massage, before we received our boarding call, the Six Senses Spa back and shoulder massage that I received at the Etihad First Class Lounge in Abu Dhabi was truly expert and exactly what I needed after somehow developing some stubborn knots in my neck and shoulder area. Highly recommended, if you're flying Etihad First Class from Abu Dhabi.
5. Best Kids' Luxury Hotel Amenity: Private Pastry Class
The munchkin has a very apt moniker, and also (like his mom) a bit of a sweet tooth, so his favorite kids' amenity at a luxury hotel is a private pastry class. He's been lucky enough to be able to make scrumptious mini madeleines at the Four Seasons Paris, his own ice cream at the Four Seasons Seattle, and super cute chocolate covered strawberry critters at the Four Seasons Vancouver. He let me sample his creations, and they were delicious! Now, if only he can learn to make these at home…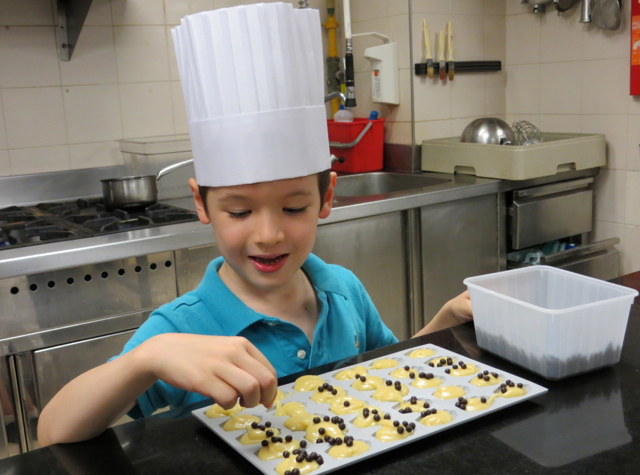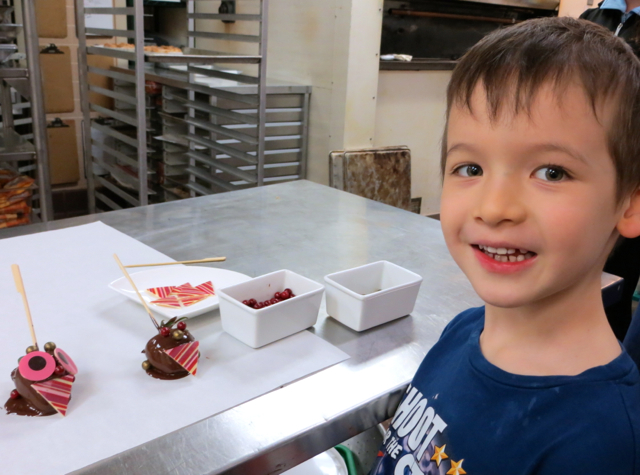 6. Best Travel Credit Card Bonus Offer: AMEX Platinum 100,000 Signup Bonus
In my view the best travel rewards credit card bonus offer in 2013 was the AMEX Platinum 100K signup bonus offer in January. While there have been some targeted offers available via Card Match to some of my clients (see AMEX Platinum 100K Signup Bonus Offer (Targeted)) it's gotten a lot harder to qualify for these AMEX bonuses–see AMEX Stingier: Rules for Signup Bonuses and FAQ.
7. Best Hotel Travel Credit Card: Hyatt Visa
If you think you may have occasion to stay at one of the top tier Park Hyatts or other expensive Hyatt property over the next year and you've never had the Hyatt Visa before, it remains the best hotel credit card signup bonus (and no, I don't receive any affiliate or referral credit for this card). Be sure to get the offer that you see when starting a reservation for a U.S. Hyatt property, in order to receive a $50 statement credit in addition to the 2 free nights at any Hyatt worldwide and no annual fee the first year. See Hyatt Visa Still the Best Hotel Credit Card Bonus Offer.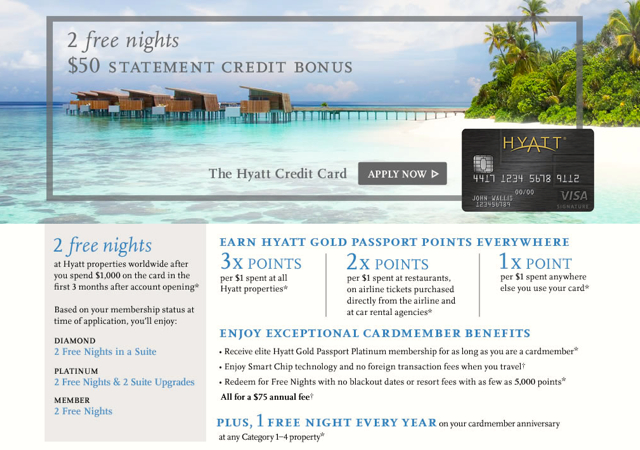 8. Best Cash Back Travel Credit Card: Chase Freedom
As part of diversifying your miles and points, it's also a good idea to have a cash back card or two to use for otherwise unbonused spend. Most cash back cards have a very low signup bonus, and only earn 1 point per dollar spent except on certain categories, but I like the Chase Freedom so much I have two of them. I still recommend first using a card that you're working on a signup bonus for, for otherwise unbonused spend, and also taking advantage of any limited time offers such as the AMEX Blue for Business card I got that bonused all spend with 2X Membership Rewards points for the first year. Some will also want to use the SPG AMEX for otherwise unbonused spend, as Starpoints are worth more than the average point, at least when transferred to airline partners.
But the Chase Freedom is, after these other cards, a good card to have, as long as you also have a card linked to Ultimate Rewards points such that you can transfer out points to airline partners.
9. Best Complimentary Hotel Car Service: Maserati at Langham Place Fifth Avenue
One of the perks of staying at the Setai Fifth Avenue (now the Langham Place Fifth Avenue) is complimentary house car service in the hotel's Maserati. It used to take you anywhere in Manhattan, but it's still a very generous policy after being reflagged as the Langham Place Fifth Avenue, with service anywhere in Manhattan up to 85th Street.
Runners up include the Mandarin Oriental San Francisco, which provided lovely house car service to the Marrakech Magic Theater, and also the Four Seasons Las Vegas, which provided complimentary car service to The Bellagio (and if the house car is available, is able to drop you off at Las Vegas Airport).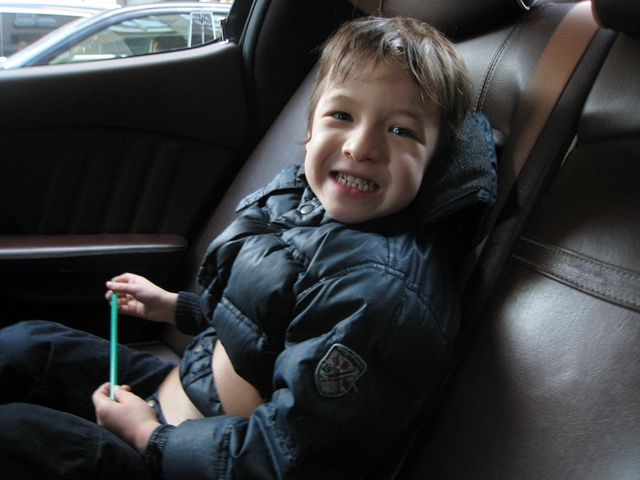 10. Best Hair Raising Travel Experience: Punching a Shark in the Maldives
While my husband claims this wasn't as scary as it sounds, the award for best hair raising experience of 2013 in my family goes to him, for punching a 6 foot shark in the Maldives that was making a beeline for him. See Should You Punch a Shark in the Nose? My Shark Encounter. Of course, if you ask the munchkin, he will probably say that his own slightly hair raising experience was with having a huge bird of prey land on him, as part of our Dalhousie Castle Falconry experience in Scotland.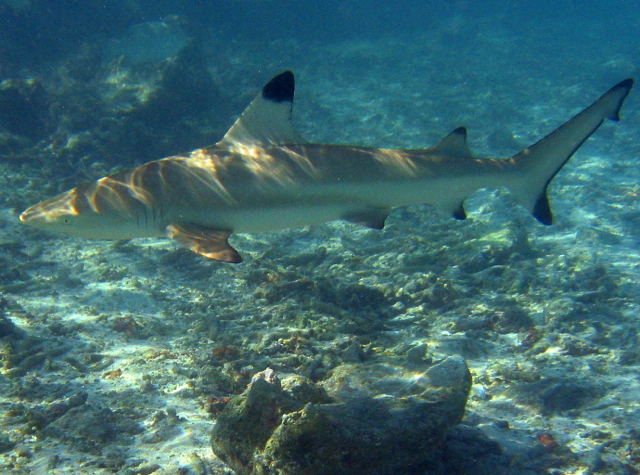 11. Best Place We'd Never Heard Of: Barcelonnette, France
We would never have thought to go to Barcelonnette, France, had it not been for French friends of ours, who usually go hiking in Mercantour (one of France's largest national parks) every summer. You know you're off the beaten track when even the car rental folks haven't heard of where you're going! But we're so glad we got to catch up with our friends in the spectacular natural beauty of the Ubaye Valley, where Barcelonnette is situated. The views speak for themselves, and it's such a great place for kids. See Things to Do in Barcelonnette, France.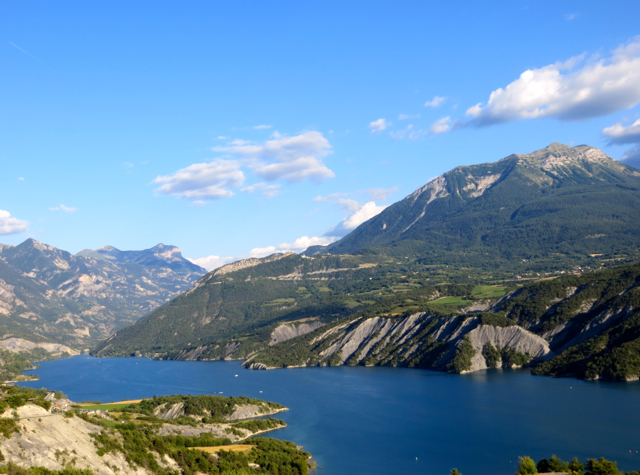 12. Best Restaurant Meals (Splurge): Le Cinq, Epicure, Petrus, Gary Danko
We'll happily save up the rest of the year to be able to enjoy stays in luxury hotels and a couple of splurge meals when we travel (see Trading Up and Trading Down to Afford Luxury Travel). Our favorite splurge meals this year were in Paris, at 2 Michelin Star Le Cinq (in the Four Seasons Hotel George V Paris) and at 3 Michelin Star Epicure (in Hotel Le Bristol). The munchkin and I also enjoyed very memorable meals at Petrus in London, and at Restaurant Gary Danko in San Francisco.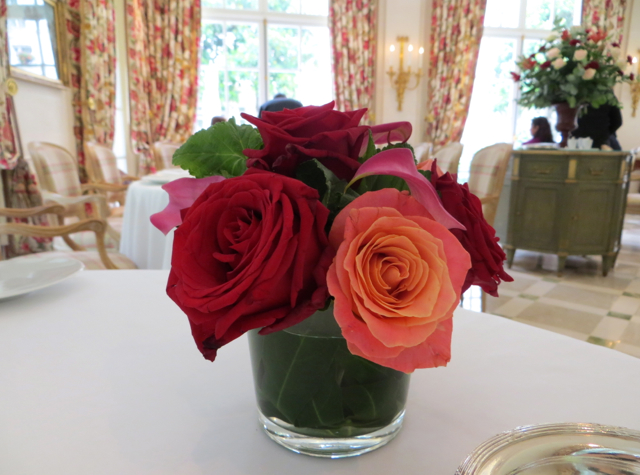 13. Best Restaurant Meals (Budget): Pestle Rock, Zabb Elee, Toulouse Petit
Most of our budget meals are made and eaten at home, but we do enjoy trying new places when we travel and have some favorites of course right here in NYC. Highlights in 2013 for us were Pestle Rock in Ballard, in the Seattle area, which serves Isaan and Northern Thai food; Zabb Elee in the Lower East Side of Manhattan, which also serves Issan and Northern Thai dishes; and Toulouse Petit in Seattle, with its hearty New Orleans fare.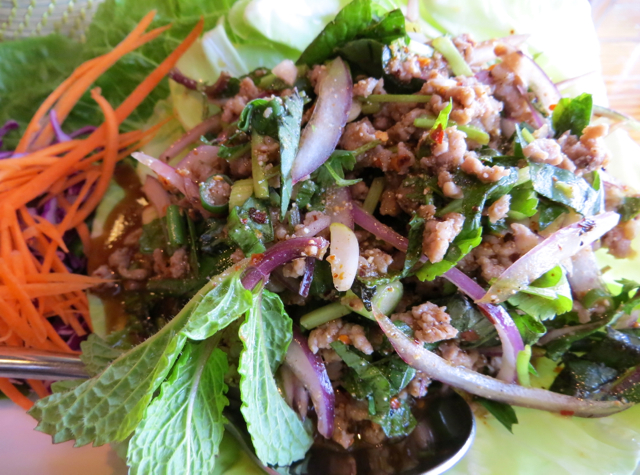 14. Best Client Compliment
I am incredibly grateful to all TravelSort clients, whether they book Virtuoso, Four Seasons Preferred Partner or other luxury hotels with me, Virtuoso Cruises with me, use my Award Booking Service or apply for credit cards via my links. It makes my day to receive compliments such as this one from a client: "You are beyond the best! Not only are you the best at working the Frequent Flyer puzzle, but you have great tenacity and integrity."
What were the best travel experiences of 2013 for you and your family?
Related Posts
Best Travel Experiences of 2012
Best First Class Airline Seats for Couples
Need Award Booking Help? Our fee is as low as $75 per ticket if you book your hotel through us.
If you enjoyed this, join 90,000+ readers: please follow TravelSort on Twitter or like us on Facebook to be alerted to new posts.
Become a TravelSort Client and Book Your Hotel with VIP Amenities!