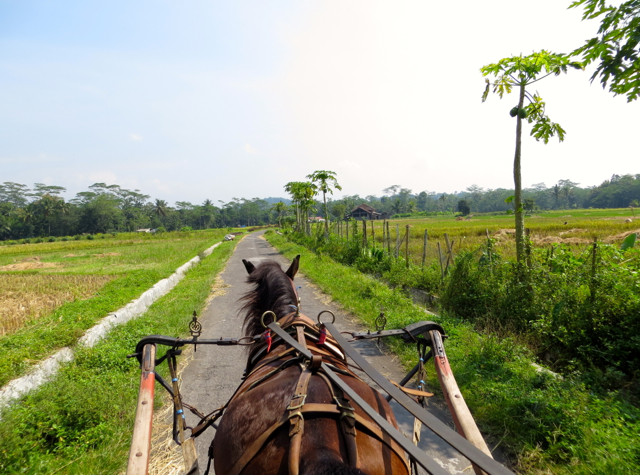 Andong refers to a horse pulled cart that is used by both locals and visitors in Borobudur and more generally in Yogyakarta, Indonesia. On our first day at Amanjiwo we met another family with three young kids, and they mentioned how much they had all enjoyed an andong ride around the nearby villages. That convinced us to book an andong ride on our first full day at Amanjiwo.
Also see prior posts in this trip report:
Singapore Suites A380 Review: New York JFK to Frankfurt
Review: Lufthansa Senator Lounge Frankfurt
Singapore Suites A380 Review: Frankfurt to Singapore
Singapore Airlines Private Room Lounge Review
Cathay Pacific First Class Review NYC JFK to Hong Kong
Singapore Suites A380 Review: Singapore to Hong Kong
Review: Grand Hyatt Hong Kong Club Harbour View Room
Tin Lung Heen Hong Kong Dim Sum Review
Review: Grand Club Lounge, Grand Hyatt Hong Kong
Emirates First Class A380 Review: Hong Kong to Bangkok
Review: Novotel Bangkok Suvarnabhumi Airport Hotel
Conrad Koh Samui Zest Restaurant Review, Menu and Prices
Koh Taen Snorkeling with Tours Koh Samui Review
Conrad Koh Samui Jahn Restaurant Review, Menu and Prices
Four Seasons Koh Samui Breakfast and Koh Thai Kitchen Review
Takho Bangpo (Bang Por Seafood) Koh Samui Review
W Koh Samui Breakfast and Kitchen Table Review
Singapore Gardens by the Bay Review
One Ninety Singapore Review and Menu
Amanjiwo Review, Borobudur, Java
Amanjiwo Restaurant Review and Menu
Mornings are a bit cooler, so we departed for our Andong ride right after breakfast. Rohmat drove us a few minutes down the road to just in front of where the "Selamat Datang" ("Welcome") sign is located, on the way to Amanjiwo. We enjoyed the beautiful view of the countryside, although we also witnessed the incredibly hard work of rice harvesting: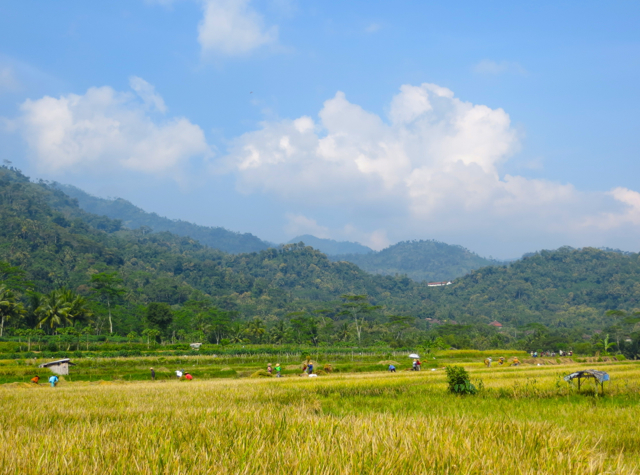 Soon, two Andong horse carts with their drivers appeared, ready to take us on a leisurely ride around the villages. My husband and the munchkin took the one pulled by the white horse, and Rohmat and I got into the one pulled by the brown horse.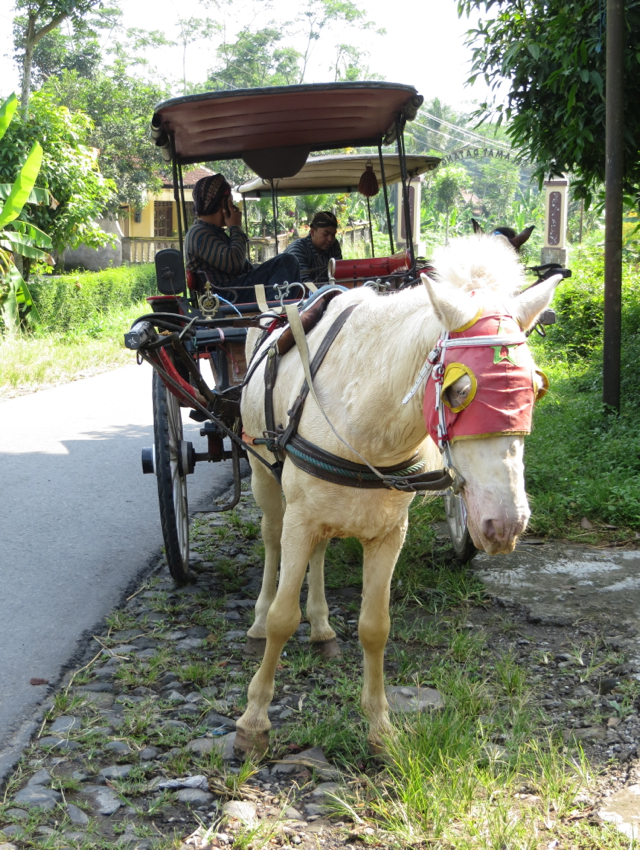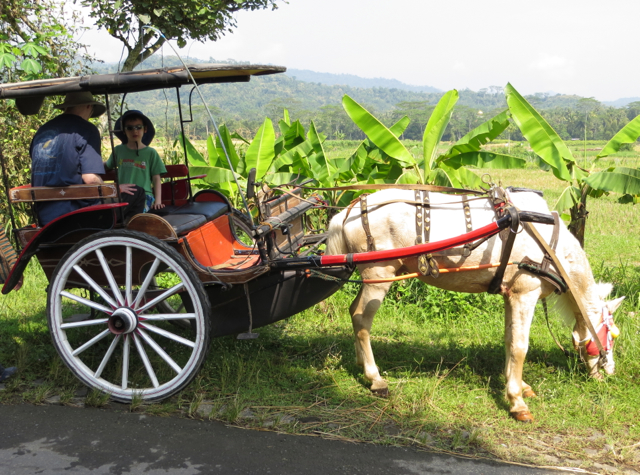 It was a good day for our ride, sunny and mostly clear, and fortunately there wasn't too much traffic either. After passing through several villages, we stopped at a family pottery shop, where the owner helped us make our very own pottery pieces. It was the munchkin's first time ever using a pottery wheel, so a completely new sensation for him: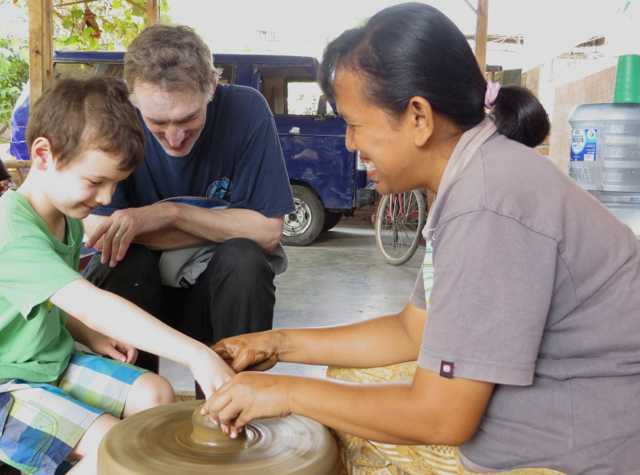 For my part, it's been many years since I've thrown pots on a pottery wheel, and they were always electric ones. This was a manual one, so it was a good thing I had lots of help keeping it going! I got to make a decorative pottery stupa, which seemed fitting as a memento of Borobudur: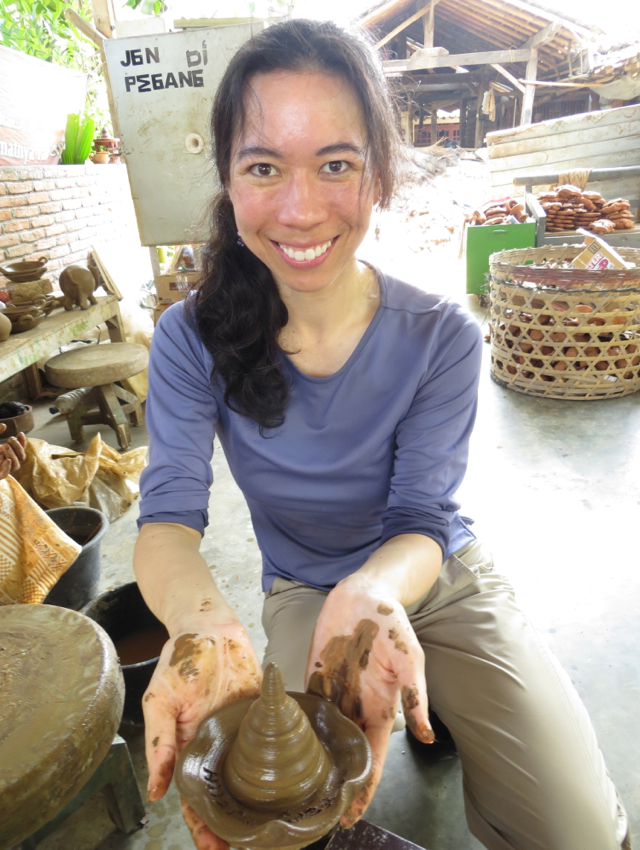 Another visit we made was to a local tofu manufacturer, Tanjungsari. Although I've bought and eaten my share of tofu in dishes such as miso soup, spicy mapo tofu, etc., I'd never seen it made. It's quite an involved process, which is helpfully illustrated by this sign: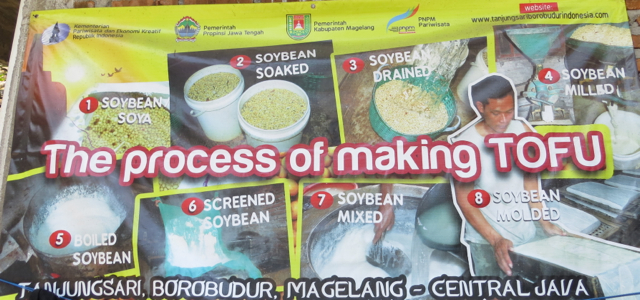 Inside, we got to meet the owner, who was busily boiling the soybeans, and he invited us to taste some of the finished product. Although I'm actually not much of a tofu fan, this was easily the freshest and silkiest tofu I've tasted. I'd probably eat it more if I could reliably get tofu this good.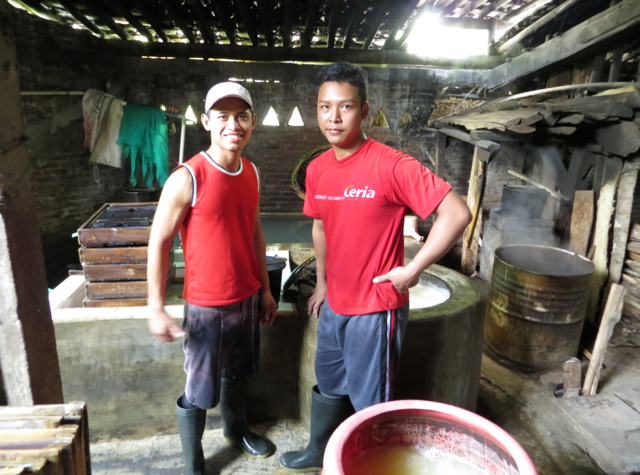 Some of the roads we were on were pretty narrow, so at one point we came to a stop when our way was blocked by a stalled vehicle…at least that's what I was afraid of–that the cart carrying a couple of goats in front of us had engine trouble. Fortunately the engine was perfectly fine–the driver had simply run out of gas, but luckily had already gotten some and was now fueling it, using a banana leaf to pour it into the tank.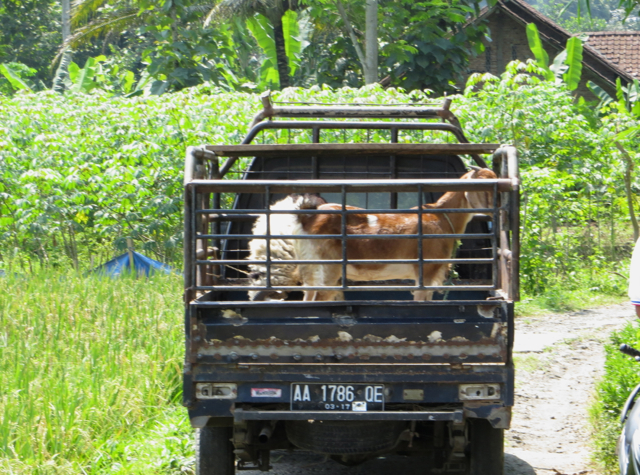 A highlight for us was seeing the many schoolkids, who were on lunch break as our andong ride started to wind down. Here are just a couple of the smiling kids we saw, who invariably greeted us with a happy "hello!"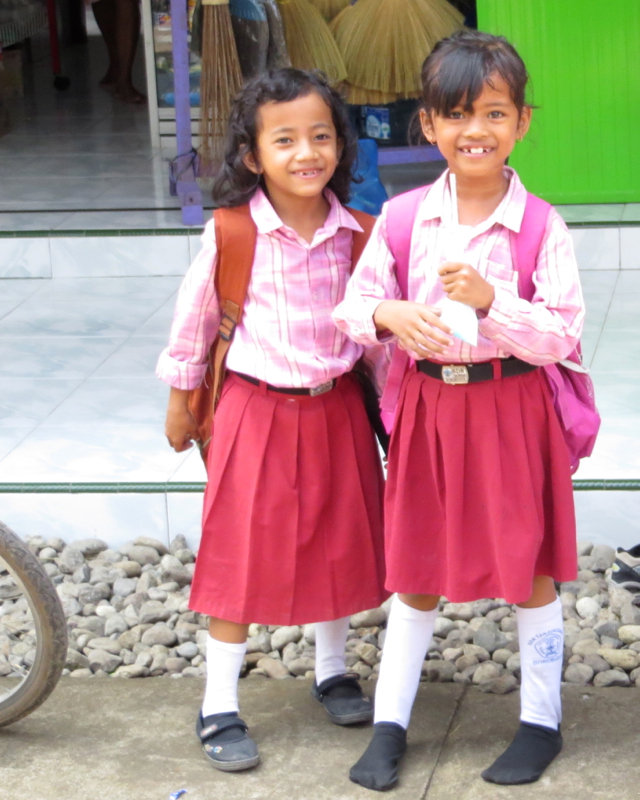 While Borobudur itself is no longer used for any religious services, we did pass another, active Buddhist temple: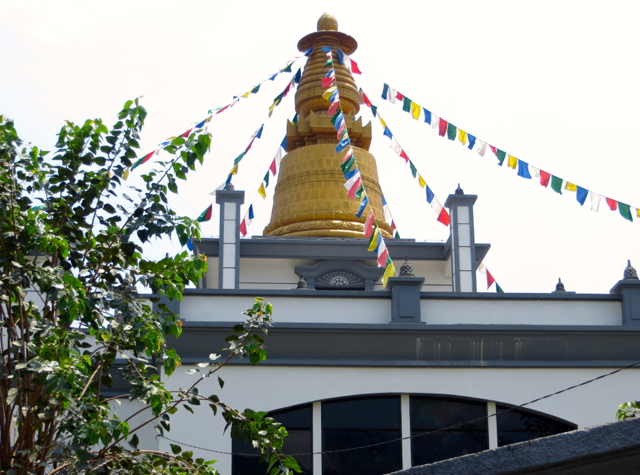 Throughout, a common theme was rice. Here are fields of young rice: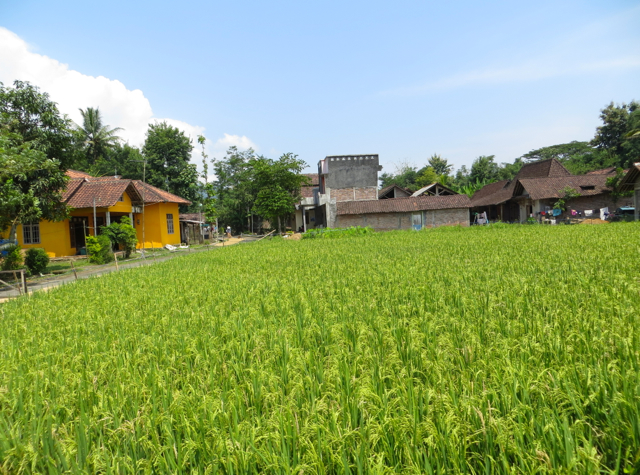 And here are workers spreading rice out to dry completely, before storage: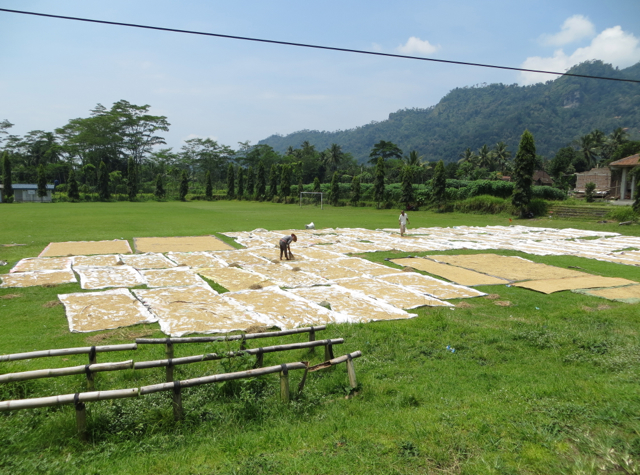 Have you enjoyed an Andong horse cart ride?
Related Posts
Amanjiwo Review, Borobudur, Java
Top 10 Aman Resorts in the World
Amanjiwo Restaurant Review and Menu
Virtuoso Hotels: Bookings with Upgrades, Complimentary Breakfast and VIP Perks
Need Award Booking Help? Our fee is as low as $75 per ticket if you book your hotel through us.
If you enjoyed this, join 100,000+ readers: please follow TravelSort on Twitter or like us on Facebook to be alerted to new posts.
Become a TravelSort Client and Book Amanjiwo with Virtuoso Amenities!