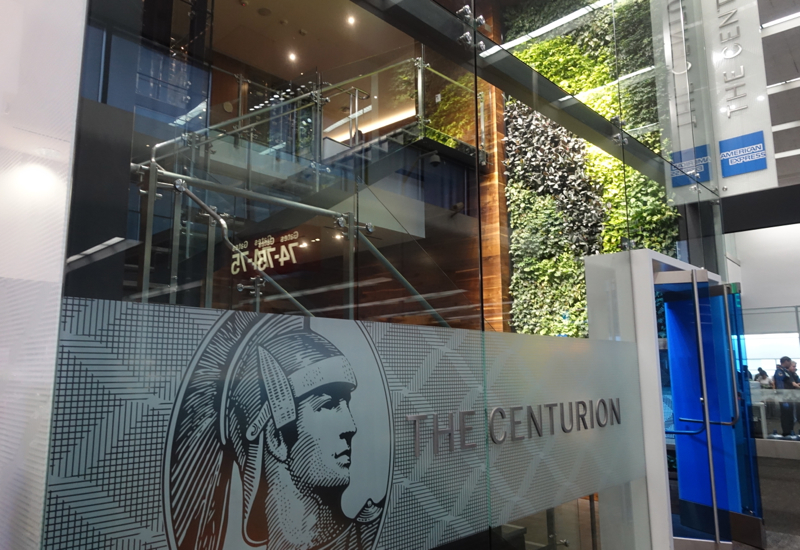 AMEX Platinum's fee is increasing to $550 effective March 30, 2017, and some new "benefits" are being added, such as monthly $15 Uber credits and 5X on prepaid hotels booked with AMEX. Meh. While I don't have the AMEX Platinum consumer version, I would definitely be cancelling the card before the increased $550 fee kicks in if I did. Here are the changes:
New $550 Annual Fee
If you're applying for the card as a new cardmember, the $550 annual fee will apply for all new applications effective March 30, 2017. If you're an existing AMEX card member, the $550 kicks in for renewal dates September 1, 2017 or later. Keep in mind that AMEX no longer prorates the annual fee if you cancel over 30 days from the closing date of the billing cycle in which the annual fee appears. See AMEX: No More Prorated Refunds of Annual Fee.
New Uber Benefit: $15 per Month, $20 in December
I'm sure this new collaboration with Uber was in the works for awhile, but wow, what timing, given the sexual harrassment claims by Susan Fowler and the #DeleteUber movement. Way to go AMEX.
In any case, AMEX Platinum members will receive $15 per month Uber credits (in the United States only) with an additional $20 bonus in December, if they add the AMEX Platinum card as a payment method to the Uber app. This obviously doesn't help anyone who either doesn't use Uber out of principle or because Uber isn't in their city.
It's another AMEX benefit, akin to the airfare incidental credit (much harder to get value out of than the Chase Sapphire Reserve and Citi Prestige credits) designed primarily for marketing. AMEX is the master of benefits that many cardholders don't use or don't maximize, and I'm sure the hope is that many AMEX cardholders won't maximize the benefit. That must be why it's a monthly credit and not an annual lump sum, since it's use it or lose it each month. If you don't use Uber that month, you don't get the credit.
5X at Prepaid Hotels Booked with AMEX Travel
At first, people were excited when they thought the 5X was for hotels booked with AMEX Fine Hotels & Resorts benefits, but this is not the case–those are not eligible for this 5X benefit, and neither is hotel spend on the AMEX card. Again, a nice sound bite but not much benefit unless you just happen to book a lot of prepaid hotel stays through AMEX Travel.
For most of my clients the Chase Sapphire Reserve is now the card they have me use for all their hotel bookings, to earn 3X points on their hotel stays, while receiving Virtuoso, Four Seasons Preferred Partner, Peninsula PenClub or other benefits that match or surpass AMEX Fine Hotels and Resorts benefits. Many of these clients even have an AMEX Platinum card, which they use for Centurion Lounge access and not much else, even though I can make AMEX Fine Hotels & Resorts bookings on their behalf and receive commission for them. The issue is that no AMEX card offers 3X on hotels, so it's just not worth it.
Complimentary Additional Gold Cards
AMEX Platinum cardholders will be able to add additional AMEX Gold Cards to their AMEX Platinum account for no annual fee and these additional Gold cards will also have no annual fee. Well, this makes sense and it's surprising this wasn't a benefit before. AMEX is hurting enough that it can use all the additional card users and spend on its cards that it can get.
New Metal Card Design
This is perhaps AMEX's main concession to the popularity of the sleek metal card design of the Chase Sapphire Reserve, and even the Chase Sapphire Preferred.
What do you make of these AMEX Platinum changes–will they more than compensate for the increased $550 annual fee, or are you disappointed that other benefits weren't added?
Recommended Posts
$200 AMEX Platinum Airline Fee Credits Posted for 2017
35K SPG AMEX and 35K SPG Business AMEX Bonus Offers
AMEX Offers: 20K AMEX Points For Air France, 3500 Points for Hilton, $100 Off NCL
10X at US Restaurants for 6 Months with AMEX Blue for Business
75K AMEX Platinum and 75K AMEX Business Gold Rewards Bonus Offers
Need Award Booking Help? Our fee is as low as $75 per ticket if you book your hotel through us.
If you enjoyed this, join 200,000+ readers: please follow TravelSort on Twitter or like us on Facebook to be alerted to new posts.
Become a TravelSort Client and Book Luxury Hotels with Virtuoso or Four Seasons Preferred Partner Benefits!