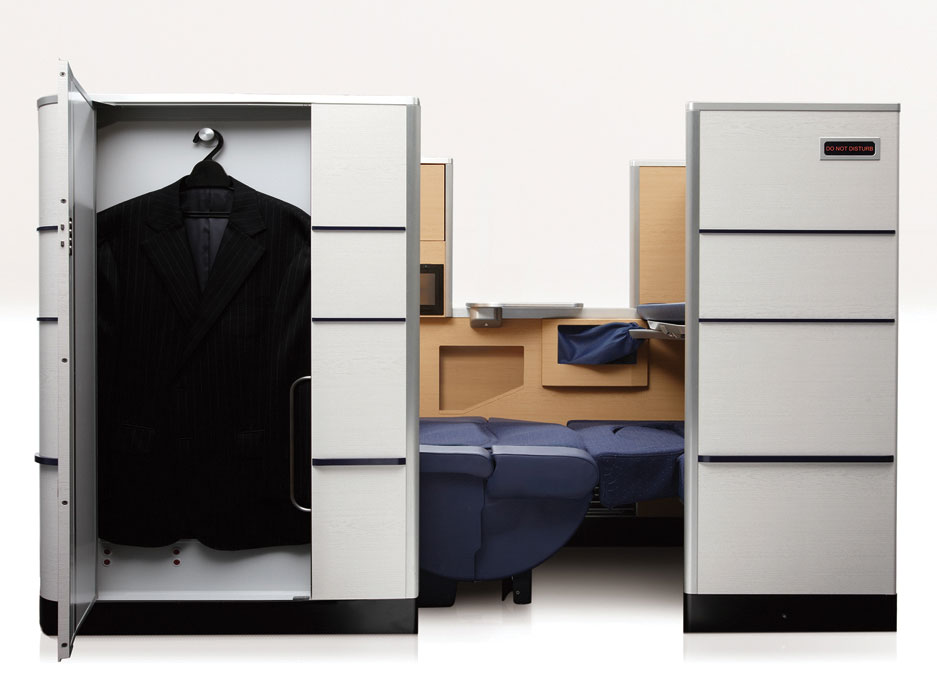 Earn 5000 AMEX Membership Rewards points for buying a $99 Amazon Prime membership, if you're targeted via AMEX Offers on one or more of your American Express cards.
As a reminder, if multiple AMEX cards are targeted and you're hoping to save this offer to each of your cards, be sure to use the old AMEX interface and open each one in a different browser tab or window, then click the "Add to card" button on each tab or page. Here are the offer details:
Get 5,000 additional Membership Rewards® points one-time by using your enrolled Card to spend $99+ on an annual Amazon Prime membership at Amazon.com by January 31, 2018
Enrollment is limited
Must first add offer to Card and then use the same Card to redeem.
Only U.S.-issued American Express® Cards that are enrolled in the Membership Rewards® program at the time of purchase are eligible.
Offer valid only at Amazon.com and via the US Amazon mobile app using your enrolled American Express Card after enrollment through 1/31/18. Not valid at international sites owned and/or operated by Amazon or websites affiliated with/linked to/from Amazon.com
Offer only applies to the purchase of a non-discounted annual Amazon Prime membership, and does not apply to other Amazon memberships or subscriptions including but not limited to monthly Amazon Prime membership, Amazon Fresh, Prime Video or Prime Student.
Limit 1 enrolled Card per American Express Card online account and limit of 5,000 additional Membership Rewards points per Card.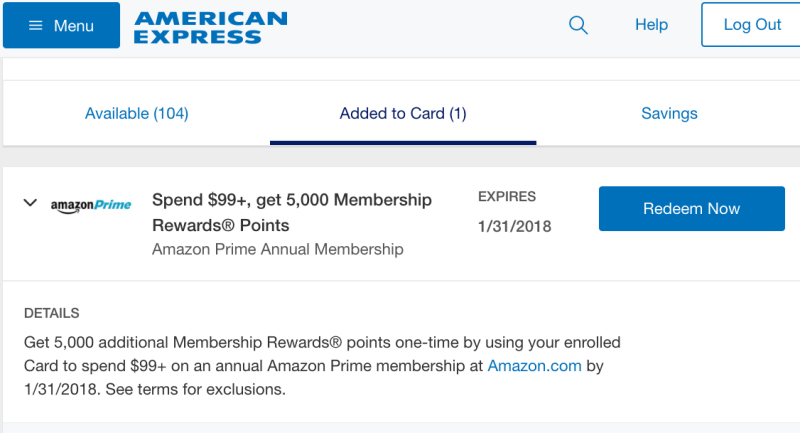 FAQ
When Will the Bonus AMEX Membership Rewards Points Be Credited to My Account?
Assuming you met the terms of the offer, the terms state that you'll receive the bonus points within 90 days after 3/2/18. Normally terms state that you'll receive bonus points within 90 days after the end date of the offer, which in this case is 1/31/18, so there may be a typo at work here. I would check in with AMEX if you haven't received the bonus points within 90 days from 1/31/18.
Can I Buy an Amazon Prime Gift Subscription and Earn the Bonus?
Unfortunately, no. Even though it's not explicitly stated in the offer terms, Amazon Prime Gift subscriptions do not earn points with this offer, at least not automatically, due to how these are coded. If you're hoping to get AMEX to give you the 5000 bonus anyway, you'll definitely have to spend time calling.
Can I Renew an Amazon Prime Subscription?
The terms again don't speak to this, but this should code correctly. That said, one reader reported that they were told by AMEX that renewals don't qualify, only new Amazon Prime subscriptions. Please comment if you were targeted for this offer, renewed your Amazon Prime with your enrolled card, and received the bonus points.
Were you targeted for this AMEX Offers Amazon Prime bonus offer?
Recommended Posts