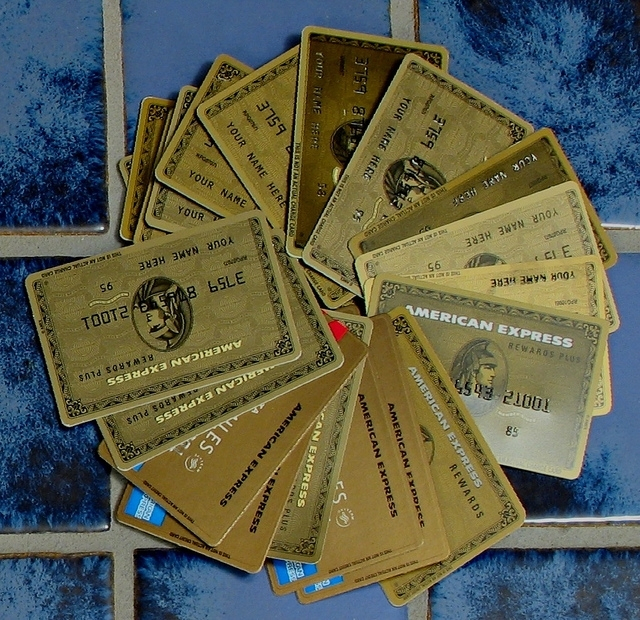 9/1/16 Update: AMEX's new policy is in effect: no more prorated refunds of the annual fee.
Have an AMEX card? Today's the last day to get a prorated refund of the annual fee, if you cancel today. Specifically, AMEX's new terms state "If an Annual Membership fee applies, we will refund this fee if you notify us that you are voluntarily closing your Account within 30 days of the Closing Date of the billing statement on which that fee appears. For cancellations after this 30 day period, the Annual Membership fee is non-refundable." (see AMEX: No More Prorated Refunds of Annual Fee).
Cancel or Keep the AMEX Platinum?
As always, it depends on the value you get out of your card. While I've decided to keep my AMEX Business Platinum for now, due to anticipated visits to AMEX Centurion Lounges, including some where I'll be bringing in my husband and son, that is the main value of the card to me at the moment, especially as the retention offer was so low–just 5000 Membership Rewards points (see AMEX Retention Offers: Business Gold Rewards, AMEX Platinum and AMEX Business Platinum). We haven't kept my husband's AMEX Business Platinum, since he almost never travels without me, so one card is sufficient for both of us.
Cancel or Keep the AMEX Business Gold Rewards Card?
I've already accepted a retention offer for this card, so I'll be keeping it for now. I do like to have a diversity of transferable points and frequent flyer miles, and the main way we earn a category bonus for AMEX Membership Rewards points is via the 3X airline bonus. But we'll most likely cancel my husband's AMEX Business Gold Rewards card, after transferring all the points to a frequent flyer program, as the $195 is expensive just to preserve the option to transfer points later, especially as we mostly transfer to Singapore KrisFlyer anyway. There's currently a 50% bonus on transfers to British Airways Avios from AMEX Membership Rewards, but even with the bonus I'm less likely to use Avios for award travel these days than AAdvantage miles, when it's a oneworld award.
The Diminishing Relative Value of AMEX Membership Rewards Cards
AMEX should be afraid, very afraid of the new Chase Sapphire Reserve. For starters, the Sapphire Reserve has a lower effective annual fee of $150, thanks to $300 of the $450 annual fee easily reimbursed as statement credit for any travel spend. By comparison, the AMEX Platinum's $450 annual fee is only partially lowered by the $200 airline incidental credit, which is a much bigger pain to use: you have to select one airline that it will apply for, and few of these airlines make it possible to get e-gift cards that can then be used towards tickets. Officially, none of the $200 can be used for tickets.
The AMEX Platinum itself has no category bonuses, so it's a terrible card for travel or everyday use if you want to earn points faster. And even the AMEX Premier Rewards Gold card and AMEX Business Gold Rewards card only provide 3X for airlines, when purchased directly from the airline. The Chase Sapphire Reserve, on the other hand, provides 3X for all travel and dining, making it the card you definitely want to be using when traveling abroad or even for daily spend while commuting to the office by public transit or by taxi.
Don't Forget to Transfer Your Membership Rewards Points Before Closing Your AMEX Cards
If you do close your AMEX cards, make sure you either have at least one AMEX card liked to Membership Rewards still open, or that you remember to transfer all your Membership Rewards points to a frequent flyer program before closing your card. And it's always worth checking to see first if there's a good enough retention offer to keep your card open, since transferable points such as Membership Rewards are worth more, for their flexibility of transfer options, than the frequent flyer miles they can transfer to.
So you plan to cancel any of your AMEX cards today to get a prorated refund of the annual fee?
Related Posts
50 Percent AMEX MR Points Transfer Bonus to British Airways Avios Worth It?
Review: AMEX Centurion Lounge Houston IAH
Review: AMEX Centurion Studio Seattle Airport SEA
100K AMEX Business Platinum Targeted to Another Person-Can I Apply?
Expedite AMEX Membership Rewards Points via Live Chat
Need Award Booking Help? Our fee is as low as $75 per ticket if you book your hotel through us.
If you enjoyed this, join 200,000+ readers: please follow TravelSort on Twitter or like us on Facebook to be alerted to new posts.
Become a TravelSort Client and Book 5-Star Hotels with Virtuoso or Four Seasons Preferred Partner Amenities!