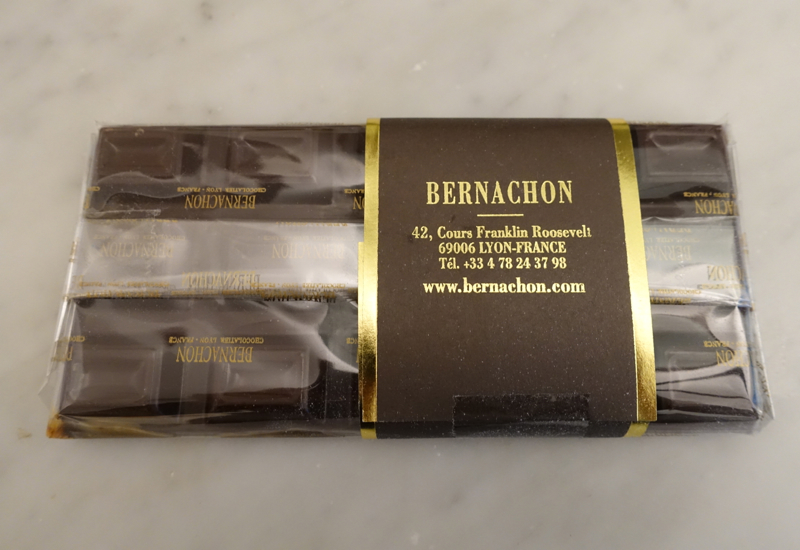 Packing food for traveling may seem crazy to some–there is, after all, food for sale in most airports, on the flights, and at hotels–but for us it's essential. For starters, as other parents can attest to, kids tend to get hungry more often than adults, and jet lag can cause hunger pangs at odd hours, so it stands to reason you want to have some healthy snacks on hand to avoid a melt down, and not be at the mercy of the hotel mini bar or waiting on room service.
And while my husband is quite easy going where food is concerned, I'll admit to being somewhat picky when it comes to coffee, tea, dessert and jam. That will go a long way towards explaining the eclectic nature of this list. Note that we bring items such as the cereal and coffee in smaller containers, not in the original packaging, which would take up too much space.
1. Marcona Almonds
One of the keys for us when bringing food is that it can't take up too much space, since we avoid checking bags, even when traveling for a month or more (see Tips: No Checked Bags for a Month of Travel). Nuts of any kind pack a lot of nutrition into a small package–you don't need very many to take the edge off of hunger. While we rotate through various types of nuts, our current favorite is this package of Rosemary Marcona Almonds from Trader Joe's.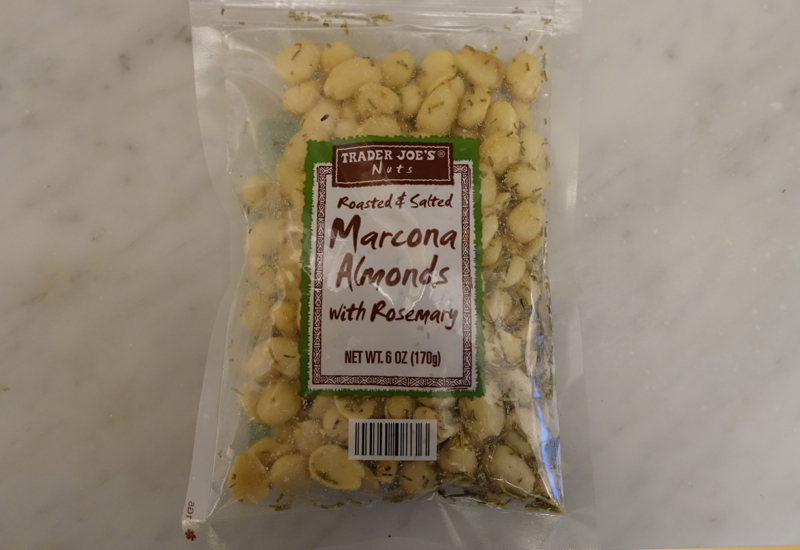 2. Dried Cherries
Dried fruit is another way to get plenty of nutritious calories into a small space, and we're partial to these Montmorency Dried Cherries, also from Trader Joe's. They're more tart than other types of dried cherries, and a good source of vitamin A. They also go well with cereal, next on our list.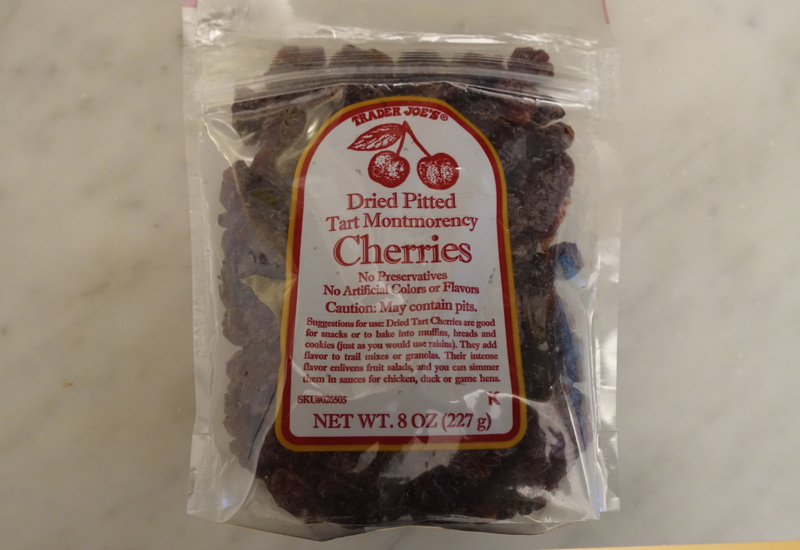 3. Organic Cereal
Unfortunately there's no getting around the fact that cereal takes up some room, so we only bring a mid-size container of it, and mostly save it for our son, since he really enjoys it. He likes the crunch, and organic flax cereal makes for a healthy snack.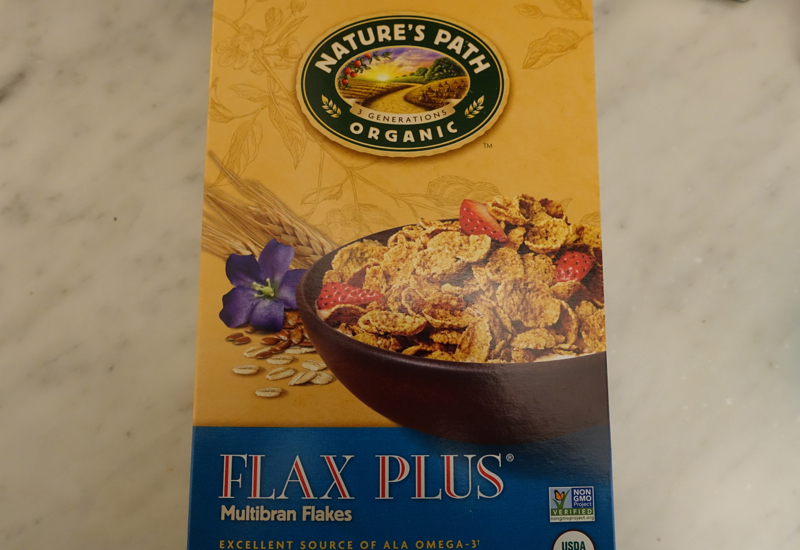 4. Nescafe Instant Espresso
I'm clearly not an utter coffee snob if I'm bringing instant espresso powder, but even I was surprised when I first tasted this in Europe how good it is for instant. It's beyond me why this isn't sold in stores in the U.S., but at least I can order it on Amazon, where I'm still earning 10X thanks to all the gift cards I bought in Q4 2015 (see 10X on Amazon, Whole Foods, Hyatt, Starbucks, Nordstrom with Chase Freedom). I love that when you pour boiling water in, there's a layer of espresso crema at the top.
Even my husband now prefers to make his own coffee at work using this instant espresso and milk, since he can make it the exact strength he prefers, rather than going to Starbucks.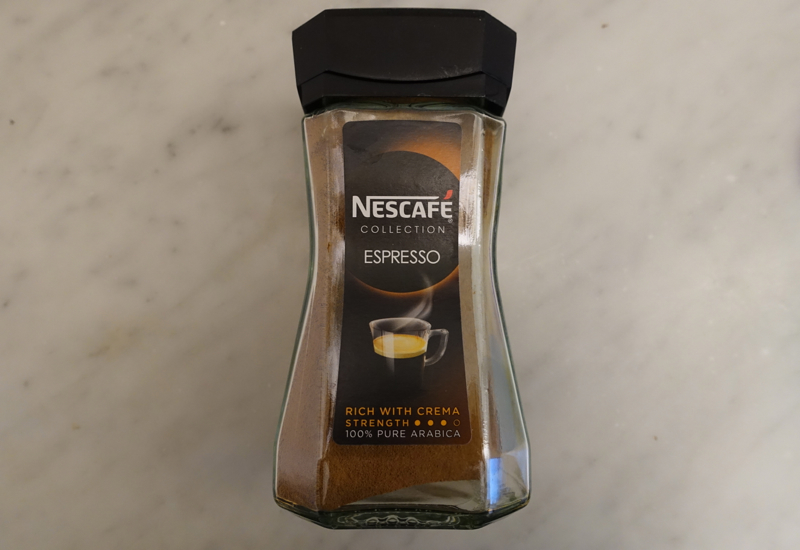 5. Mighty Leaf Organic Tea and Yogi Ginger Tea
Maybe it's the years I lived in the UK, but there's something comforting about traveling with your own tea. My current favorites are Mighty Leaf Organic Hojicha Green Tea, and in the evening or when I want something without caffeine, Yogi Ginger Tea.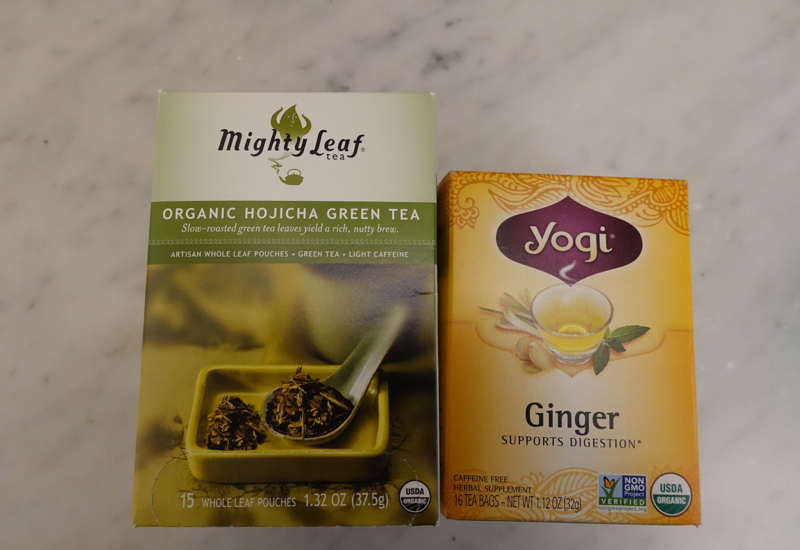 6. High Quality Chocolate
Long time readers know I have a sweet tooth, although I also don't like desserts that are too cloying or one dimensional. If I'm going to indulge in chocolate, it had better be dark, and high quality–I'm not wasting my calories on milk chocolate or anything with vanillin or artificial flavors. That's why I like to travel with at least 1 bar of high quality chocolate–just one square is a nice dessert if there isn't a good alternative on offer. My current favorite is Bernachon's Kalouga Bar, which I learned of through David Lebovitz. Kalouga is the Basque name for caramel, and this bar is dark chocolate, with each square encasing delicious salted caramel. Yum!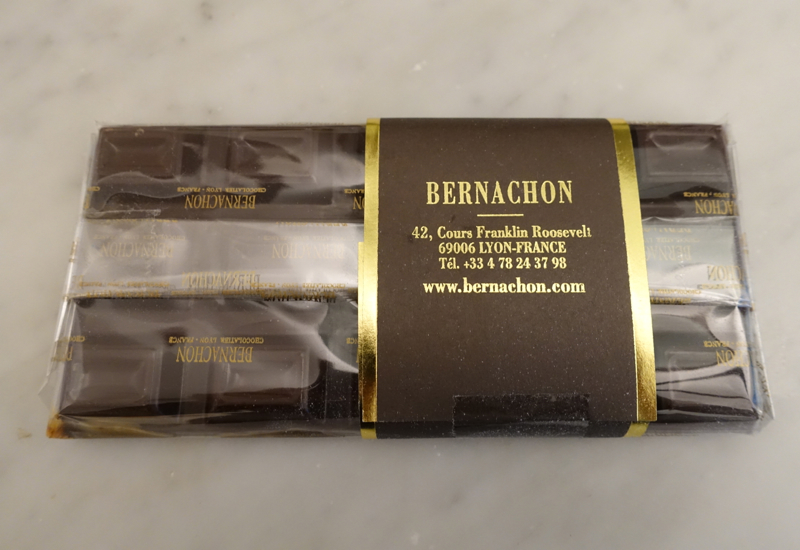 7. High Quality Jam
Everyone has their pet peeves, and one of mine is when hotels or airlines offer poor quality jams or spreads. I care enough about this to actually bring a few small containers of high quality preserves and spreads, such as this agrimontana jam and Amedei hazelnut spread with me, even though it reduces the amount of other liquids and gels I can bring through security.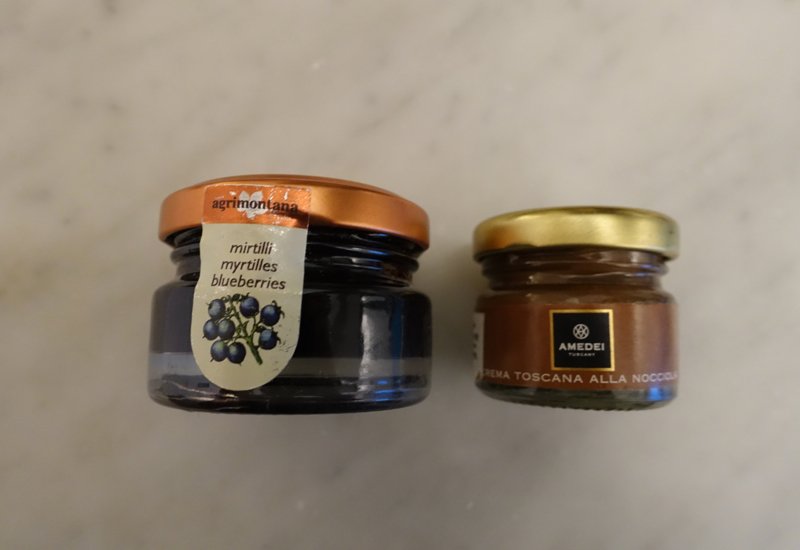 8. Smoked Ghost Chilies
Some people travel with Tabasco. Chefs travel with their own salt. I travel with smoked ghost chilies (again, courtesy of Trader Joe's). It puts an end to bland airline food, since just a tiny grinding of these chilies adds plenty of heat to any dish. Just be sure to go easy with it the first time you try it–you've been warned.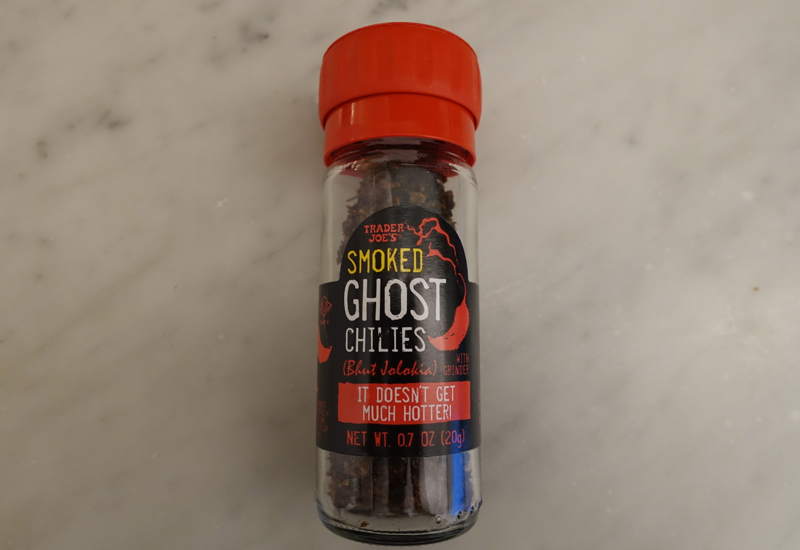 Do you have any favorite foods you pack when traveling?
Related Posts
Best Carry On Roller Bag? Review of Travelon Wheeled Underseat Carry-On
How Not to Get Sick on a Plane
10 Tips for Fine Dining with Toddlers
How to Avoid Checked Luggage and 6 Reasons to Never Check Baggage
Need Award Booking Help? Our fee is as low as $75 per ticket if you book your hotel through us.
If you enjoyed this, join 200,000+ readers: please follow TravelSort on Twitter or like us on Facebook to be alerted to new posts.
Become a TravelSort Client and Book 5-Star Hotels with Virtuoso or Four Seasons Preferred Partner Amenities!