Update: This offer appears to be dead. If it still works for you, let me know in the comments!
There's an AMEX Premier Rewards Gold Card 50,000 bonus points offer that many can get right now via the CreditCards.com Card Match tool. This offer may not last long, so if you want it, apply soon. The regular offer for this card is 25,000 points, so this is much better, even if it's not as good the targeted 75,000 bonus points offer for the AMEX Premier Rewards Gold card that was available last year.
While there's also a 45,000 bonus miles offer for the AMEX Delta Gold card, I'd focus on the AMEX Premier Rewards Gold Card since those 50,000 bonus points are available after just $1000 spend within the first 3 months and can be transferred into valuable Singapore KrisFlyer miles to book Singapore Suites.
Important: Per the offer terms, "Welcome bonus offer not available to applicants who have had this product within the last 12 months or any other Consumer ZYNC, Green or Gold Card or Platinum Card account within the last 90 days."
So if you had the AMEX Premier Rewards Gold card sometime within the last year or have had another AMEX consumer card within the last 90 days, you're disqualified from the bonus. You may of course still get lucky and get approved for it, but it's very much YMMV (your mileage may vary).
1. Go to the Card Match Tool
You do *not* need to fill in your social security number. Note that submitting this data will generate a soft credit pull, but not a hard pull.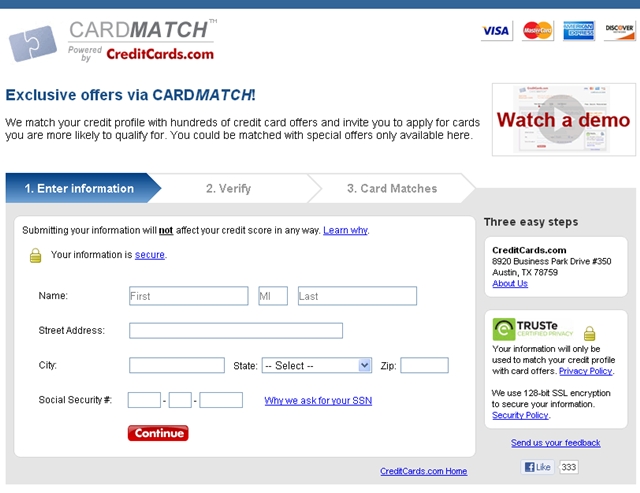 2. Verify Your Information and Enter the Captcha
3. View Your Offers: the AMEX Premier Rewards Gold Offer Should be at the Top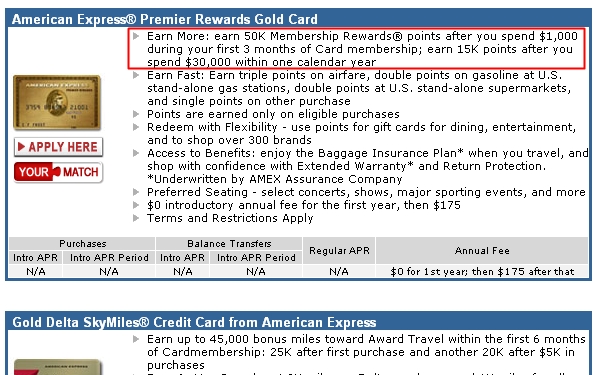 4. Fill Out the Application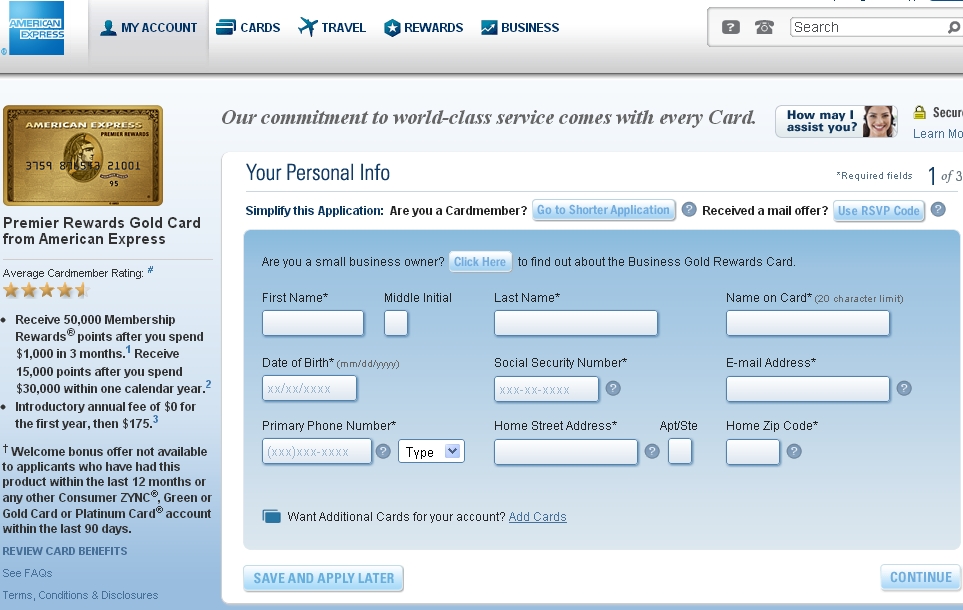 Bottom Line: While this isn't as good as the prior AMEX Platinum 100,000 Signup Bonus Offer that was briefly available in January, it's nothing to sneeze at if you are eligible for the offer. Even those without much airfare spend will do well with the 50,000 bonus points, and if you do have significant airfare spend, 3X points is a great way to earn AMEX Membership Rewards points quickly. Just don't use the card for airfare and airline taxes that are charged in a foreign currency or processed abroad, due to the foreign transaction fees.
Are you eligible and plan to get the AMEX Premier Gold Rewards Card with 50,000 bonus points?
Related Posts
Need Award Booking Help? Our fee is as low as $75 per ticket if you book your hotel through us.
If you enjoyed this, please follow TravelSort on Twitter or like us on Facebook to be alerted to new posts.
Become a Member to find your perfect luxury or boutique hotel at up to 50% off: TravelSort Hotels