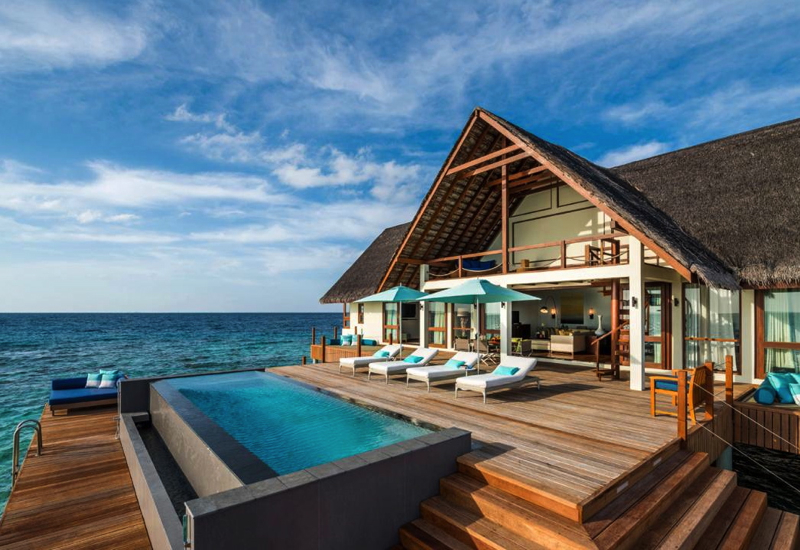 Many sites will tell you to book a hotel directly, and not through a third party OTA. I agree with not booking a hotel with an OTA (online travel agency such as Expedia), but here are several reasons why you shouldn't book a hotel, at least not a luxury hotel, directly with the hotel and should instead always reserve through a luxury travel advisor.
1. You Won't Receive Virtuoso or Preferred Partner Benefits
If you book the hotel directly, you won't receive Virtuoso or preferred partner benefits that TravelSort or your Virtuoso/preferred partner luxury travel advisor can provide. These benefits are only available to you by reserving through a luxury travel advisor who is a member of the hotel's preferred partner program or Virtuoso, if the hotel is a Virtuoso member.
Some new clients are surprised at this, but consider that even frequent travelers rarely spend anything approaching the number of nights that a busy luxury travel agency books each year at that hotel for clients.
And while those with an AMEX Centurion or Platinum can receive similar benefits at many hotels, keep in mind that for Four Seasons Preferred Partner  and some other luxury hotels with preferred partner programs, you'll have higher priority for upgrades than when booking with AMEX. Plus, you'll be able to use your Chase Sapphire Reserve, earning 3X on the hotel stay, instead of just 1 point per dollar with the AMEX Platinum or Centurion.
2. By Booking Directly, You May Not Be Able to Add Benefits Later to Your Existing Rate
Some hotels, even if they're part of Virtuoso or a preferred partner program, will not allow me to take over a reservation you booked directly; they will require you to cancel and rebook. While that sometimes works out, if rates are still the same or have dropped, in other instances, say if you reserved a hotel for peak cherry blossom season in Japan, rates may have since risen, or the hotel may have even sold out. And under those circumstances, if the hotel requires rebooking to enjoy the benefits, you'll be missing out, as you'll want to keep your original lower rate but the benefits won't apply.
3. Four Seasons: Bookings with a Four Seasons Preferred Partner Advisor ID Prioritized for Upgrades
The Four Seasons Preferred Partner program gives TravelSort clients and other FSPP clients top priority for upgrades, compared to bookings made with AMEX FHR, Virtuoso, and through other channels, as I explained in Why Switch to Four Seasons Preferred Partner from an AMEX FHR Booking. But what you may not know is that, among various bookings, all of them with Four Seasons Preferred Partner, those with a Four Seasons Preferred Partner Advisor ID are prioritized over FSPP reservations without one. The only way a reservation can have a Four Seasons Preferred Partner Advisor ID attached to it is if I make the initial reservation; it can't be added in cases where I take over a reservation that a client initially made himself/herself. So by contacting me first and having me make the reservation, clients can improve their chance of an upgrade.
4. You'll Still Receive Hotel Loyalty Points, if Booking with Virtuoso (But Not with an OTA)
The primary fear of my business travelers is that they somehow will forfeit hotel loyalty points, such as Starwood Preferred Guest SPG Starpoints or Hyatt points, if booking a Starwood Luxury Privileges or Virtuoso rate through me. Not so; all they need to do is provide their Starwood, Hyatt, or other hotel loyalty number as applicable and they'll earn points on Virtuoso and preferred partner bookings.
Not so with OTA rates, however–generally you won't earn loyalty points if you make your booking through Expedia, Orbitz, Booking.com, etc.
5. If Something Goes Wrong, Leverage TravelSort or Your Travel Advisor
No one is perfect, and sometimes even normally superb luxury hotels disappoint. It's one thing if you just need to correct a room service order, but another if there's a serious issue with your room or service. In the latter instance, don't hesitate to contact TravelSort or the luxury travel advisor you worked with right away. I've met or spoken with either the General Manager or the Hotel Manager at most hotels I book for clients. I understand that it's frustrating to lose precious work or vacation time to deal with a service lapse, and once I know what you care most about I'll work with the hotel to try to turn your stay around with the necessary service recovery.
Recommended Posts
Top 10 Luxury Hotel Perks, No AMEX or Loyalty Program Needed
Four Seasons and NetJets Experiences: Book with Preferred Partner Benefits
Peninsula Pen Club: 3rd Night Free, 4th Night Free with Virtuoso + PenClub Perks
Where to Go In March: Best Luxury Resorts
Need Award Booking Help? Our fee is as low as $75 per ticket if you book your hotel through us.
If you enjoyed this, join 200,000+ readers: please follow TravelSort on Twitter or  like us on Facebook to be alerted to new posts. Get travel inspiration from TravelSort on Instagram or TravelSort on YouTube
Become a TravelSort Client and Book Your Hotel with Virtuoso or Four Seasons Preferred Partner Benefits!