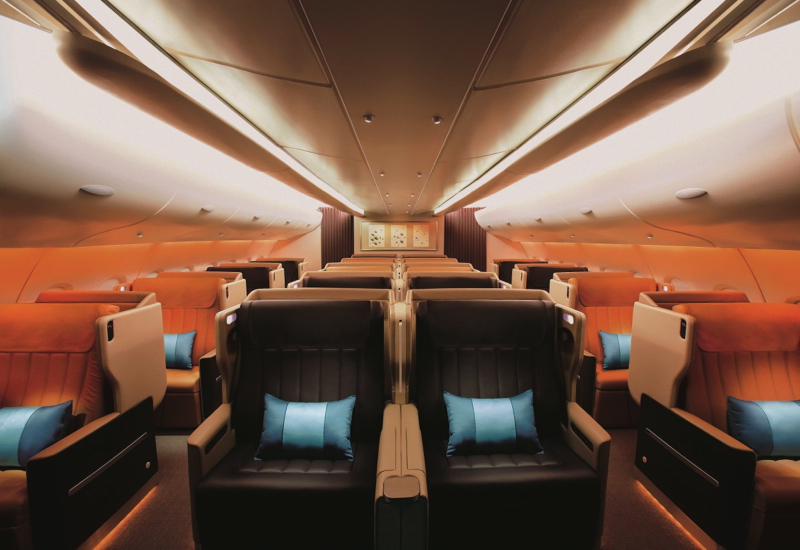 Which miles and points for award travel to the south of France? Friends of ours go to France every year to see relatives, and this adds up quickly for a family of four. Plus, they would love to book business class for the outbound flight, which is usually an overnight flight. They asked me which frequent flyer miles and points I'd recommend, so here are my thoughts, which I hope will be helpful to others visiting the French Riviera or families seeking multiple award tickets to Europe.
Nonstop Flights to Nice: Delta
There's just one nonstop flight between NYC and Nice NCE, and it's on Delta. Not surprisingly, given the lack of competition, this route is an expensive one in business class, with paid fares often about $6000 roundtrip for business class. Even economy can be pricey, with fares ranging from ~$900 in the low season winter months to over $2000 for summer travel.
Delta award travel often requires many more miles than other U.S. frequent flyer programs particularly for business class awards, and award flights to Europe are no exception. Here are a couple examples of what Delta would charge for that NYC to Nice nonstop overnight flight in the summer:
July 20: 30,000 SkyMiles for Economy, 147,500 SkyMiles for Business Class
July 28: 65,000 SkyMiles for Economy, 147,500 SkyMiles for Business Class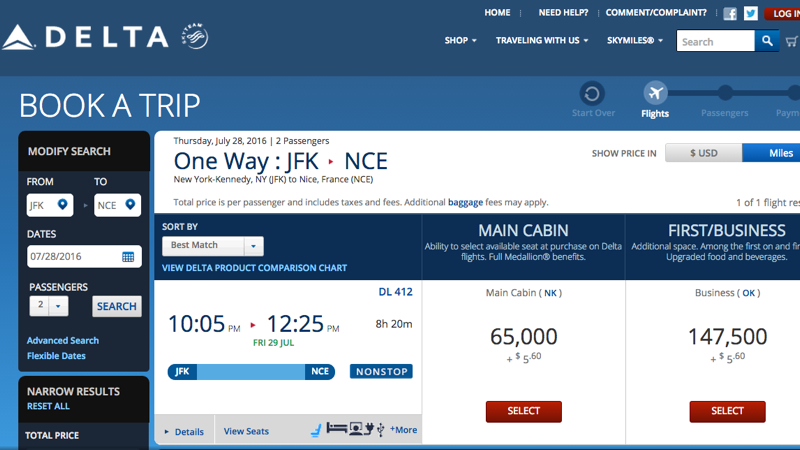 Our friends don't have any Delta SkyMiles to speak of, so they'd be starting from scratch to earn Delta miles or points that transfer to Delta. Fortunately, they're willing to consider a connection, so let's look at those options.
Connecting Flights to Nice
Keep in mind that I've prioritized these with a heavy weighting towards convenience for a family of 4. If you're a couple, I would definitely prioritize Singapore Business Class and Air Berlin business class more highly.
1. British Airways Business Class via London LHR with AAdvantage Miles
No one likes paying British Airways' high fuel surcharges. But sometimes it's worth it for the convenience of getting flights with a short stopover, particularly when traveling with young kids, and also being able to get everyone in business class. In this case, British Airways Business Class from NYC via London to Nice would be 50,000 AAdvantage miles + $490 in taxes and fuel surcharges, per person, so 200,000 miles + $1960 for the outbound for a family of 4.
A couple could earn 175,000 AA miles if each of them applies for a 50K Citi Platinum Select MasterCard and one of them applies for the 75K Citi Executive AAdvantage card. The Citi Executive AAdvantage does carry a $450 annual fee, not waived, but that's still cheaper than buying AA miles, since you're paying just over half a cent per mile. See Best Travel Credit Cards for links. The other 25,000 AA miles can come from spend on these cards or from a transfer from SPG Starpoints to AAdvantage, if they have SPG points.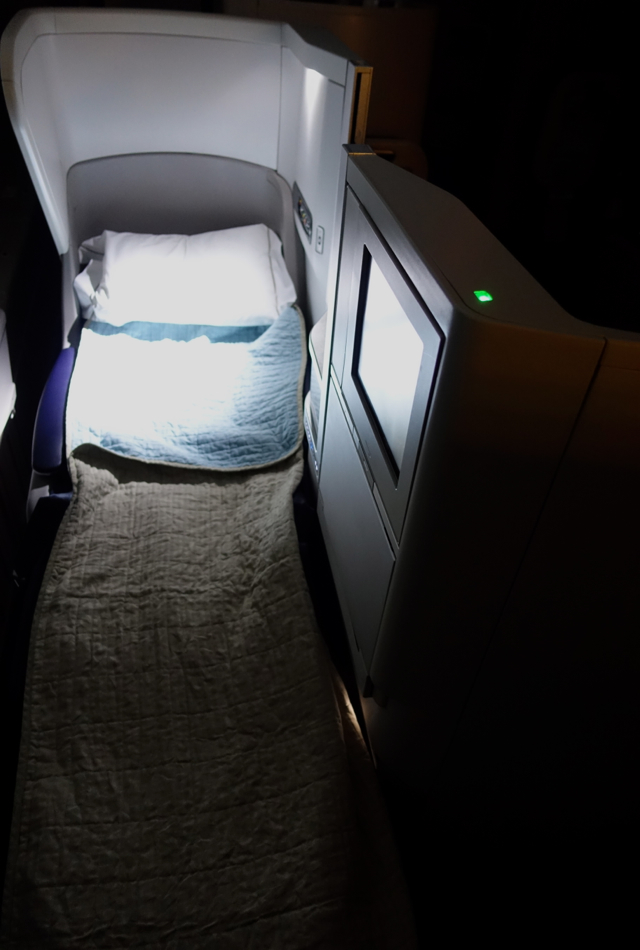 2. Air Berlin Business Class to Berlin TXL with AAdvantage Miles, then Flight to Nice
Air Berlin Business Class isn't aspirational and isn't for very tall people, but it is a fully flat bed and as a oneworld partner can be booked one way for 50,000 AAdvantage miles or 60,000 British Airways Avios points. Since it's a popular way of flying to Europe without incurring the fuel surcharges of British Airwys, it pays to search for and book this early. Note that typically only 2 business class award seats are available, so my friends would be looking for a flight with 2 business class and 2 economy award seats on the same flight.
Then, from Berlin TXL to Nice, there's a nonstop Germanwings flight departing TXL at 10:50am, arriving NCE 12:55pm.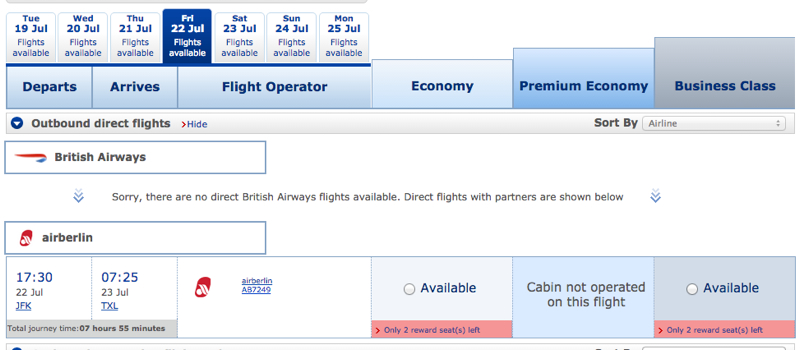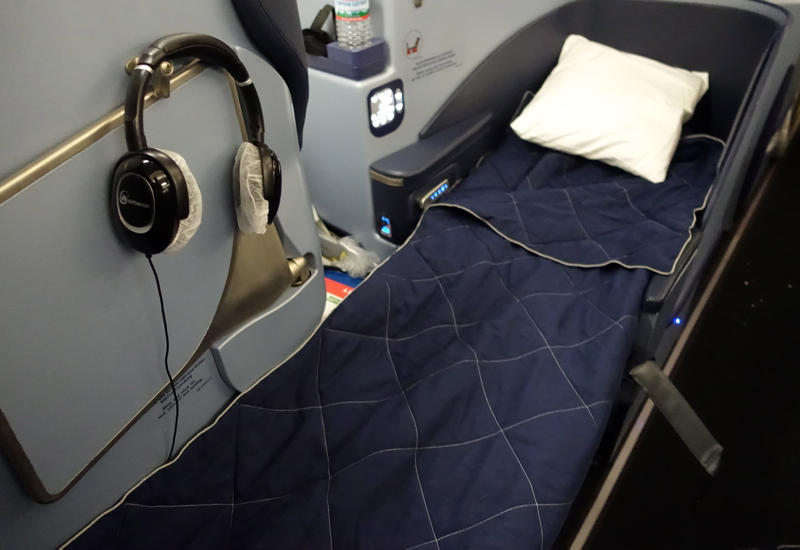 3. Singapore Business Class Standard Award to Frankfurt with KrisFlyer Miles, then Flight to Nice
The Singapore Airlines A380 New Business Class Flight from JFK to Frankfurt, a Fifth Freedom flight, is in high demand, so you're unlikely to find any saver award availability for it, for either Business Class or Singapore Suites. But there are often 2 Business Class Standard awards available for 68,000 KrisFlyer miles + $193 per person. Lufthansa has the only nonstops between Frankfurt and Nice, so that does add a bit to the cost unless willing to burn miles for that short haul award, but Singapore on the A380, even in Business Class rather than Suites, is one of our favorite ways to get to Europe.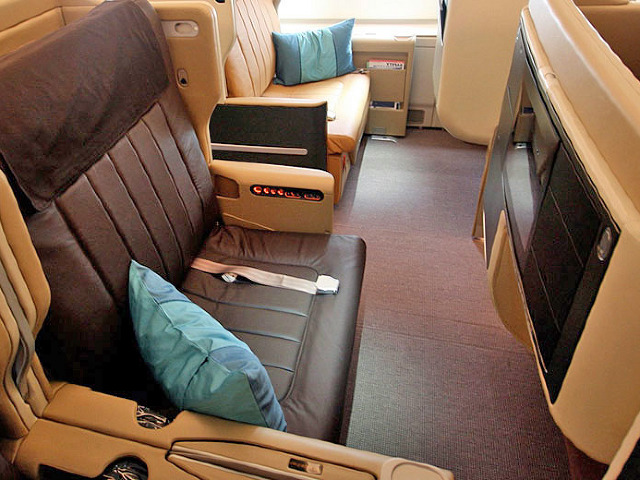 4. Alitalia Business Class Connecting in Europe with SkyMiles or Flying Blue
Delta and other European airlines have more competition on flights from NYC to Europe in general, so if your dates are flexible, it is possible even in summer to get better award prices for JFK to a European connection such as Italy FCO (say with flights on Alitalia) than for the nonstop JFK to Nice. Here's an example of the Delta SkyMiles June-July calendar, searching for 2 business class award seats with a connection.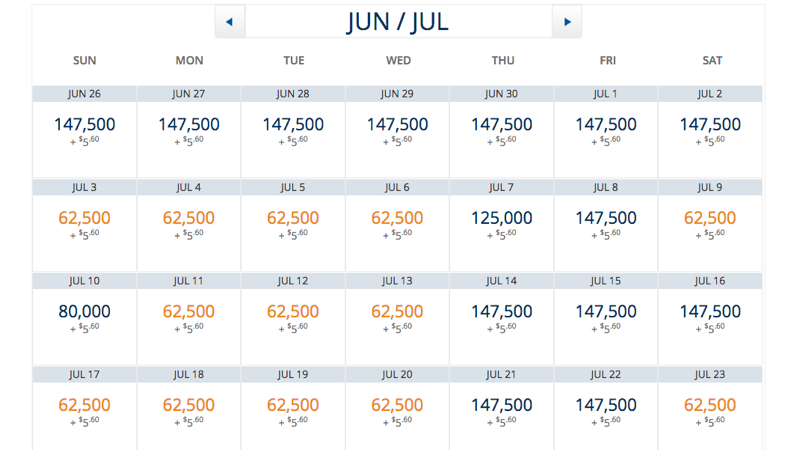 As little as 62,500 Delta SkyMiles or 62,500 Air France Flying Blue miles are needed and this does get you to Nice, though often with a 3-4 hour connection in Rome FCO. Keep in mind though that it's rare to find 4 business class seats at this rate in summer–the best you'll usually be able to find for 62,500 Delta SkyMiles are 3 business class seats.
5. Finnair Business Class via Helsinki (Layover) then Flight to Nice the Next Day with AAdvantage Miles
This is an admittedly long way to Nice, involving an overnight in Helsinki, but it does give you 8 hours in Finnair flat bed business class for the night flight with as many as 3 business class award seats, better than the 2 business award seats released by Air Berlin or 2 Singapore Standard Award Business Class seats. The rub? Finnair Flight 6 from JFK arrives at 8:50am, too late to catch the 8:10am nonstop to Nice, so you'll need to overnight in Helsinki, plus endure a 3 hour 20 minute economy flight Helsinki to Nice, since there's no business class on that route. That's too much for most, although the Finnair flight is good to keep in mind if your destination is northern Europe rather than southern Europe.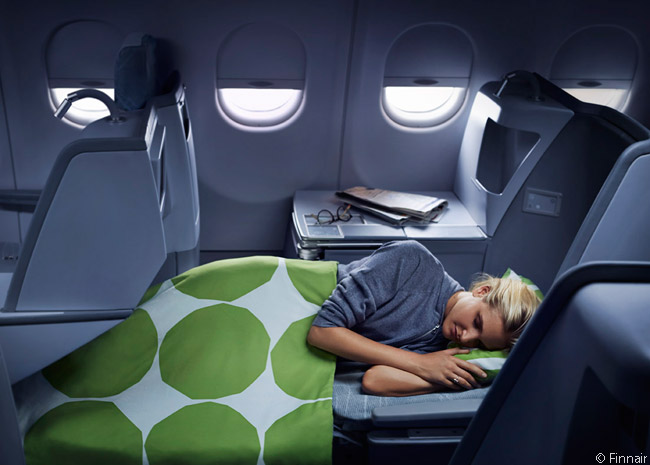 If you've booked business class award seats to Nice for 4 people, which route did you take?
Related Posts
100K British Airways Visa for $20K Spend: Worth It?
British Airways Business Class Review
Air Berlin Business Class Review, A330 JFK to Berlin TXL
InterContinental Marseille Hotel Dieu Review
Vinoneo Bistro Marseille Restaurant Review
Need Award Booking Help? Our fee is as low as $125 per ticket if you book your hotel through us.
If you enjoyed this, join 200,000+ readers: please follow TravelSort on Twitter or like us on Facebook to be alerted to new posts.
Become a TravelSort Client and Book Your Hotel with Virtuoso or Four Seasons Preferred VIP Amenities!