TravelSort reader Glenda writes "I've been reading your blog for some time and really enjoy it. I will be in NYC at the end of this month. Can you suggest any restaurants that my husband and I should try? I saw your write-up about the Thai restaurant Zabb Elee and we are planning to go there."
Thanks for the kind words Glenda! Every few weeks I'm asked where to eat in NYC by a reader coming to NYC, so thanks for the reminder to share my NYC restaurant recommendations more broadly.
Here are some of my top recommendations for the best New York restaurants and food in NYC right now, with brief explanations:
Breakfast / Brunch
Zoe

Restaurant

: Currently their Blueberry Buttermilk Pancakes with Lemon Curd are my favorite pancakes in the city (ask for maple syrup and extra lemon curd), and their Fried Chicken Biscuit with savory orange marmalade was very good as well. Weekend brunch is served 10am-4pm. See my Zoe NYC Brunch Review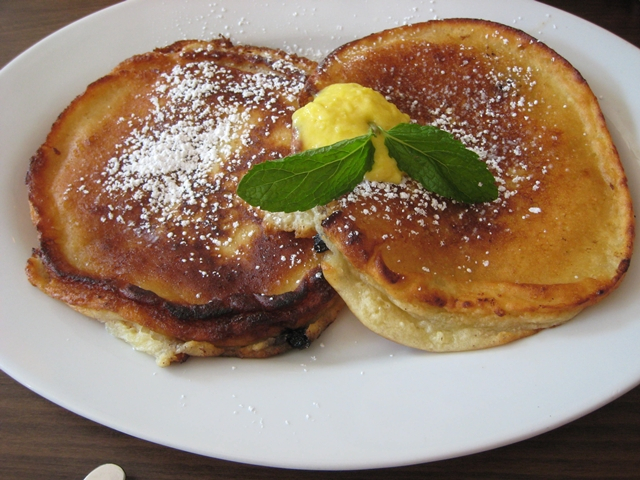 Maialino: Best ricotta pancakes in NYC, and excellent pastries and cappuccino as well. Savory items are decent but on the pricey side. Located inside the Gramercy Park Hotel. See Maialino NYC Brunch Review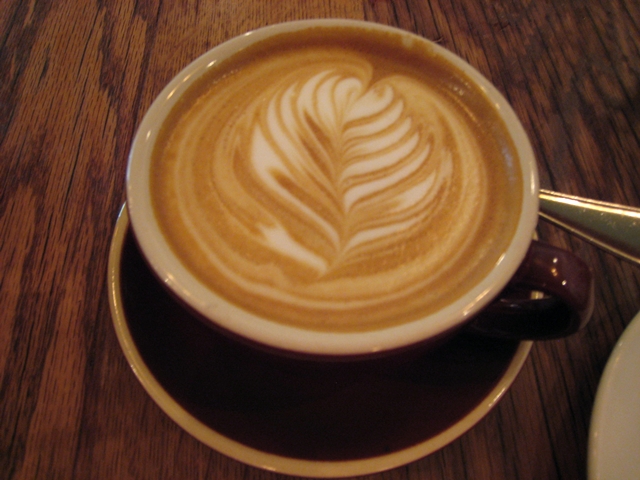 Fulton: Fulton is the seafood restaurant with the same owners as upscale fish market and grocer Citarella, so seafood is an excellent choice for weekend brunch on the Upper East Side. I usually get the Lobster Hash as an entree, even though it's listed as a side dish, and my son loves the mac & cheese here, also listed as a side but rich enough to be a light main. The Fulton Burger made with swordfish, black cod and trout is another strong contender. If you don't make it here for weekend brunch, another good bet is Happy Hour, with $1 oysters between 5-7pm. See Best Brunches in New York
Oriental Garden: Admittedly, Manhattan isn't the best place for dim sum–you should really go to Flushing, Queens if you want the best dim sum in NYC. But if you do end up in Chinatown, then I recommend Oriental Garden. Don't feel limited to the cart–I always ask one of the servers for pan fried chive and shrimp dumplings, lotus leaf wrapped sticky rice, har cheong fun (steamed rice noodles with shrimp) and custard tarts. Dim sum is cash only. See Oriental Garden: NYC Restaurant Review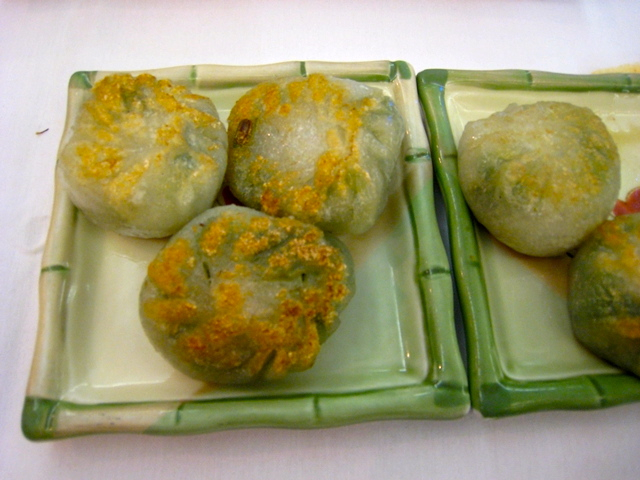 Lunch/Dinner
Eleven Madison Park: Best

restaurant

overall and best service in NYC right now if money is no object. Tasting menu only for lunch and dinner and must reserve well in advance. Just the in-house bread alone is the best I've ever been served at a restaurant, and each course is as exquisite to look at as it is to taste. If you're a foodie, ask when you make your reservation if you can enjoy a tour of the kitchen–when we went, they made us an amazing frozen cocktail prepared before our eyes using liquid nitrogen. See Eleven Madison Park NYC Restaurant Review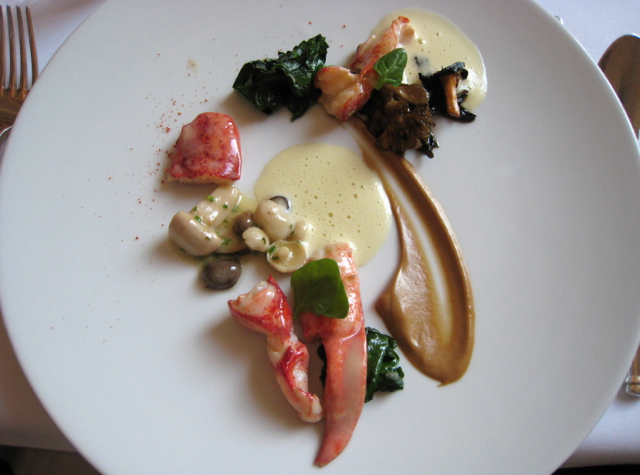 Num Pang Sandwich Shop: This is at the opposite end of the spectrum: nothing fancy, but really good Cambodian style banh mi sandwiches with top quality ingredients. There's a bit of upstairs seating at the Union Square location (cash only), or take your sandwiches to go and enjoy in Union Square Park. There's also a midtown location one block south of Grand Central that takes credit cards. My favorites here are the Coconut Tiger Shrimp Sandwich, Ginger Barbecue Brisket Sandwich, and Grilled Corn on the Cob with Chili Mayo and Coconut Flakes. See Num Pang Sandwich Shop NYC Review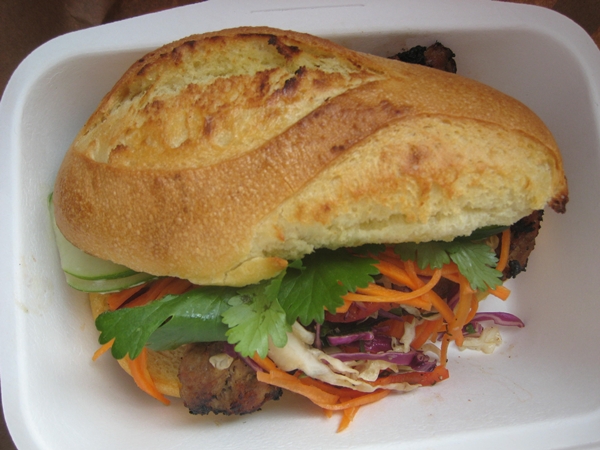 ABC Kitchen: The place is a bit loud acoustically and service is rather lacking, but there are several dishes that are really good here: mushroom pizza with farm egg, roast suckling pig, side dish of roasted sunchokes, and the warm pear crisp or sundae with salted caramel ice cream for dessert (sundae is a huge portion, so can easily split among two or three people). Must reserve in advance, very popular. See ABC Kitchen NYC Restaurant Review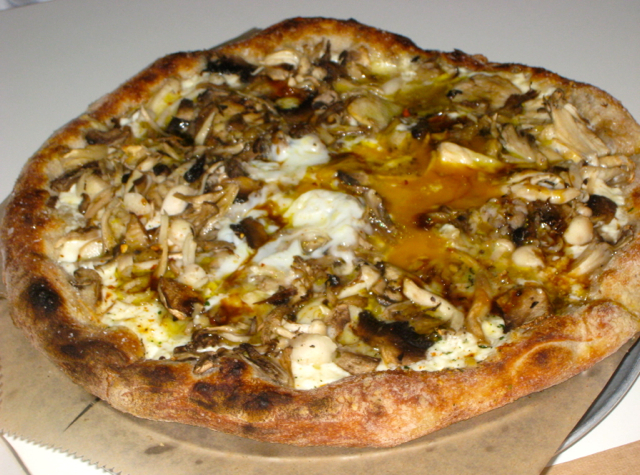 Pho Grand: As with dim sum, the best Vietnamese is not in Manhattan, and if you're coming from someplace in California with a really stellar pho place, you'll be disappointed. But of the Manhattan pho places, Pho Grand is my current favorite, followed by Pho Bang. No frills, hole in the wall pho place–pho and the grilled pork chops are my favorites here. See Best Pho in Manhattan, NYC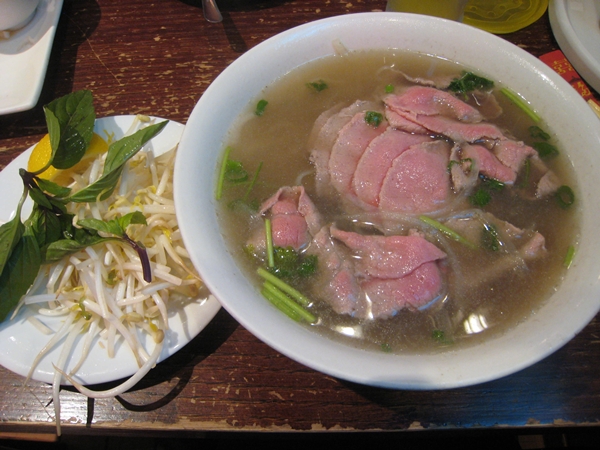 Zabb Elee: Sounds like you're already going there–hope you enjoy it! We've since gotten take out from there again, and our favorites remain the Pad Ped Moo Krob, Larb (pick your favorite protein) with sticky rice, Som Tom Thai, and Kai Yang or Moo Yang with Garlic Pepper Lime Sauce (much better than the sweet chili sauce). Again, a warning not to order your dishes at a spice level above 3 or 3.5 unless you're Thai…see Zabb Elee NYC Restaurant Review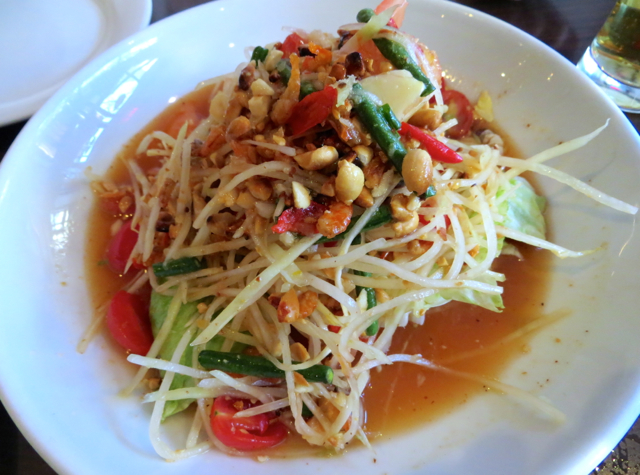 Dessert
Black Hound Bakery
: Signature cake is the Busy Bee Cake with dark chocolate, almond and marzipan; available in mini cake sizes. See above link.
Levain Bakery
: Chocolate chip walnut cookies and chocolate peanut butter chip cookies are excellent, and the blueberry muffins are quite good as well.
The

salted caramel ice cream, candied peanuts and popcorn i

ce cream sundae at ABC Kitchen and desserts at Maialino are also very good.