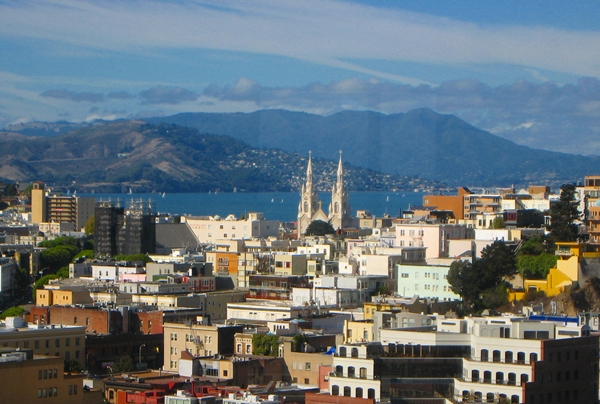 Ok, so my title is a riff on a recent post by Gary (View from the Wing), where Starwood Preferred Guest has come under some fire, and while I agree with some of the analysis, my own experience, both as a Platinum and now a Gold SPG Member, has been great enough that I generally continue to opt for either a Starwood property (if I stay at a chain hotel instead of a boutique hotel or other property without any loyalty points).
Let's start by looking at Gary's points that I do agree with:
First, other programs caught up. Hyatt and Hilton and to a lesser extent Marriott matched the no capacity controls on redemptions. You could use points in most programs nearly all fo the time, undercutting Starwood's unique value proposition on the redemption side. And Hyatt trumped Starwood on the elite benefit side — they introduced 4 confirmed suite upgrades a year so that Diamond members could decide when they wanted the upgrade…
No question, the other major hotel loyalty programs have caught up in many ways to what Starwood pioneered. The only quibble I have is the assertion that Hyatt trumped Starwood on the elite benefit side–but more on that later.
Second, Starwood's costs got out of control…They added a category 7, charging more points for their top end hotel properties. And with rates rising, more hotels drifted upwards into those top categories…Now the incredible experiences are astronomically expensive, and the structure of the program — intentionally shifted to control SPG costs — means that those really expensive properties are just too expensive to redeem at.
Yes, I remember when category 6 then category 7 were introduced, and I absolutely agree that it doesn't make sense to spend so much to redeem for many of these properties, they're simply too expensive in terms of the points required.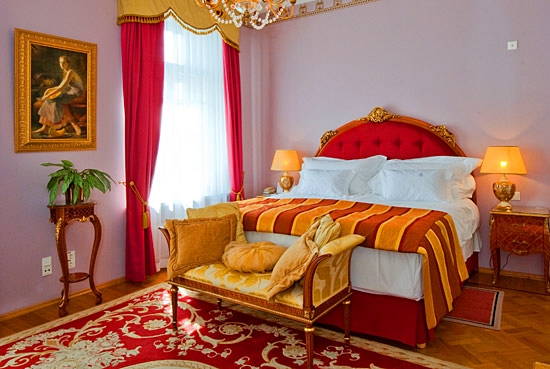 Now let's tackle the complaints that I actually disagree with, purely based on my own personal experience. I can understand where Ben and Gary are coming from, and they obviously have stayed at many more of the other chains' properties than I have, but I still think there's room for different perspectives here.
Starwood often overpromises and under delivers (upgrades are subject to availability at checkin and there's little transparency or consistency across hotels in how that benefit turns out in practice)
Actually, as a Platinum I received a suite upgrade every single time, whether in Honolulu, Moscow or New York. Even as a Gold SPG Member, while obviously my upgrade was simply to a better room and not a suite, I can't recall ever being stuck in a standard room, and some have had gorgeous views, such as the Bay view at Le Meridien San Francisco. Perhaps I've just been lucky with the properties and my timing, but these unlimited upgrades have kept me loyal, even with the realization that I wouldn't get one if the property were full. When I was a Platinum, I could live with the unpredictability, knowing that I'd get the best available room including regular suites. I guess it depends on what you value most–the guaranteed 4 confirmed upgrades with Hyatt, or the possibility of many more than that.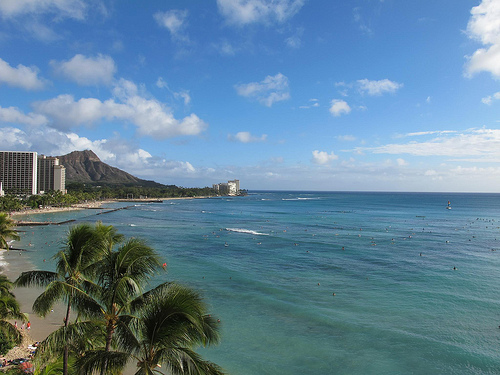 At hotels without club lounge facilities there's not a huge benefit to top tier status when you aren't upgraded
I can definitely understand how this would be frustrating to someone used to one of the other hotel loyalty programs, but I can't say I ever cared about not having this benefit. Usually when traveling I prefer to cherry pick my own breakfast place outside of the hotel, and only if I'm splurging on Club Level at the Ritz-Carlton will I be so keen to have breakfast at the hotel. Call me a foodie or food snob, but in almost all cases I make a much better breakfast than what the hotel is serving, so that particular benefit doesn't hold much appeal.
There are no such award chart 'anomalies' in Starwood. And so I'll redeem at nice but not extravagant properties, cash and points whenever possible, and I'll transfer out to miles. But I won't splurge for a special stay experience. Which means I don't want to be loyal, there's no pot of gold at the end of the rainbow to chase.
I agree that cash and point redemptions are the best value and the high end properties too expensive to redeem for using just points, but I don't think that loyalty to SPG and transferring many of my points out to miles are mutually exclusive. If I continue to stay at SPG properties for most of my chain hotel stays, with some forays into Ritz-Carlton, Four Seasons and boutique properties but basically no stays at Hiltons, Hyatts, Marriotts or Intercontinental hotels, that seems pretty loyal to me. Especially given that I've raved about my stays at many of these SPG properties to my family and friends.
Also, in terms of the properties, it's simply harder for me to get excited about staying in a Hilton, Hyatt or Marriott rather than a Le Meridien or the better Westins. As for Intercontinental, they have some nice properties, but there are too few of them, so often there isn't one in the cities I'm in. And then there's also the St. Regis and Starwood's Luxury Collection for splurges–so even if not redeeming points for them, there's the excitement of being able to be upgraded to a suite at these incredible properties.
So to sum up, just a different perception of Starwood Preferred Guest based on my own personal experience as a Platinum and Gold SPG Member. In addition to one's actual experience being upgraded, I think it comes down to what value you accord the various programs' benefits; I know I highly value unlimited upgrades, including to suites, and I don't value hotel breakfasts, or lounge access (unless it's the Ritz-Carlton) so that informs my views. What are your experiences with SPG?

If you enjoyed this, please follow TravelSort on Twitter or become a Member to be alerted to new posts.