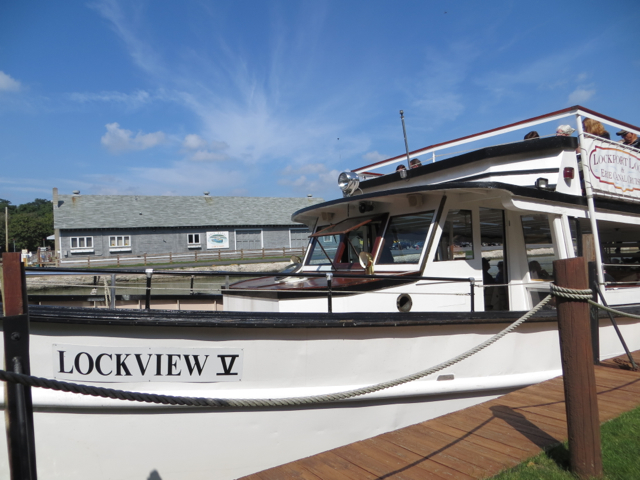 Lockport, NY and North Tonawanda make a great day out when visiting Niagara Falls with kids or family. As you probably guessed, Lockport takes its name from the Erie Canal locks that connected the Niagara River with the Hudson River through a series of 83 stone locks, so a relaxing canal boat cruise along the Erie Canal and seeing the massive locks is a must, but it's not all Lockport has to offer.
Having recently visited, these are my picks for what to do in Lockport and North Tonawanda:
1. Visit Lockport Cave and Underground Boat Ride, Lockport
While the munchkin wasn't with me on this trip, I just know that the Lockport Cave and Underground Boat Ride would have been at the top of his list. "Cave" is a bit of a misnomer, since in fact this is a 1600 foot man-made water tunnel that was blasted (at great danger to the men and even kids who worked on it) out of solid rock in the 1850s. Today, even the entrance looks a bit foreboding: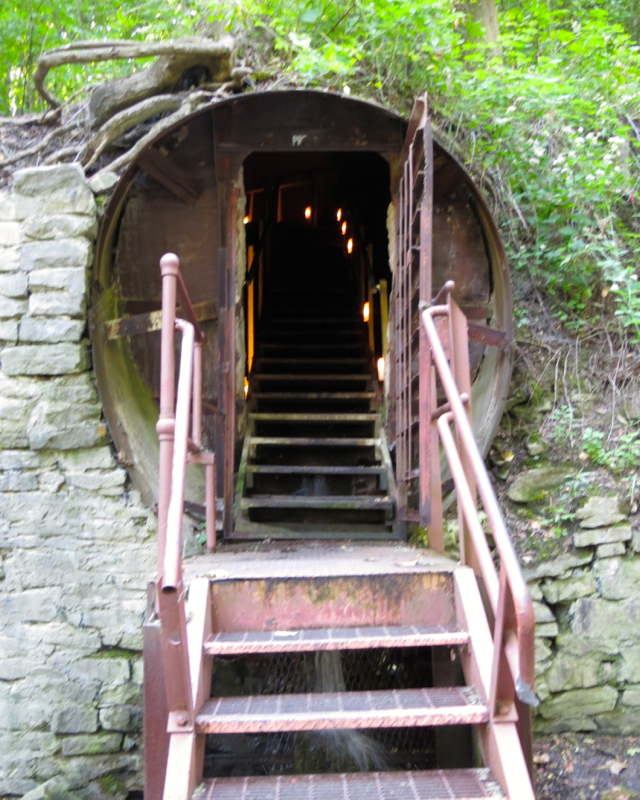 It all makes for a dimly lit, spooky walk punctuated by "cave kisses" (aka occasional cold splashes of water from the top of the cave). No wonder that Ghost Hunters filmed a "Tunnels of Terror" episode here!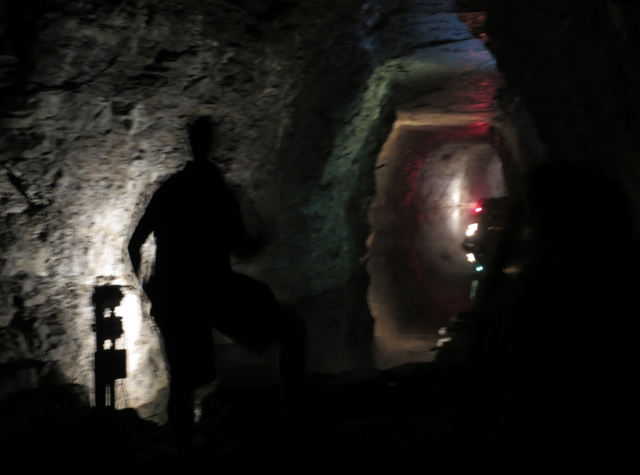 The water is so still that the bottom of the cave looks deeper than it is, due to the reflection.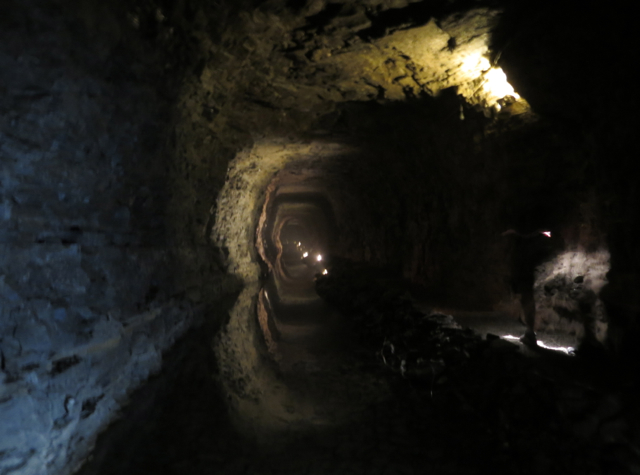 Why was the tunnel built? Its purpose was industrial: water channeled through the tunnel powered the Holly Manufacturing Company, helmed by engineer and inventor Birdsill Holly, which produced different types of pumps and sewing machines. Water also powered the waterwheels that spun millstones and produced pulp at the Lockport Pulp Company.
The underground boat ride is last, and lets you glide along and see slowly growing stalactites, flow stone, and fool's gold.
2. Savor Lake Effect Artisanal Ice Cream, Lockport
On a warm day, don't miss the crazy, eclectic flavors at nearby Lake Effect Artisanal Ice Cream, just a short walk from the Lockport Cave. I wanted to taste everything, but settled for a "Flight of Five" sampler that included the whimsically named Punditella (chocolate hazelnut), Frozen Hot Chocolate, Peanut Butter Epiphany, Whisky Brown Sugar and Blackberry Currant. My favorite? The Punditella–try it! Plus, cost couldn't be more reasonable–my flight of five, which could easily have fed two, was just $5.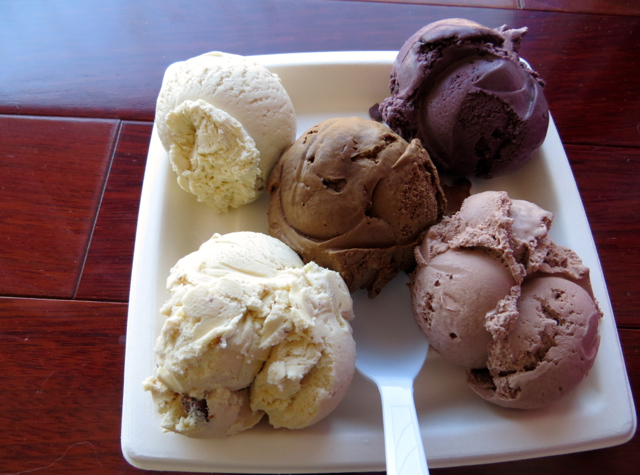 3. Cruise the Erie Canal and Experience the Lockport Locks, Lockport
This is a peaceful ride on the Erie Canal with Lockport Locks & Erie Canal Cruises, with the highlight getting to see the massive locks work to lift the canal boat up 49 feet in the only double set of locks on the Erie Canal. Personally I would have been fine with a shorter ride, and young kids may get a bit antsy, so I would do this after the kids have gotten their energy out and need to relax a little.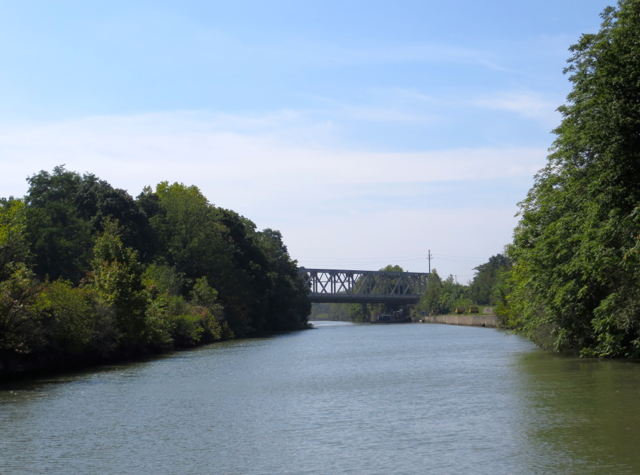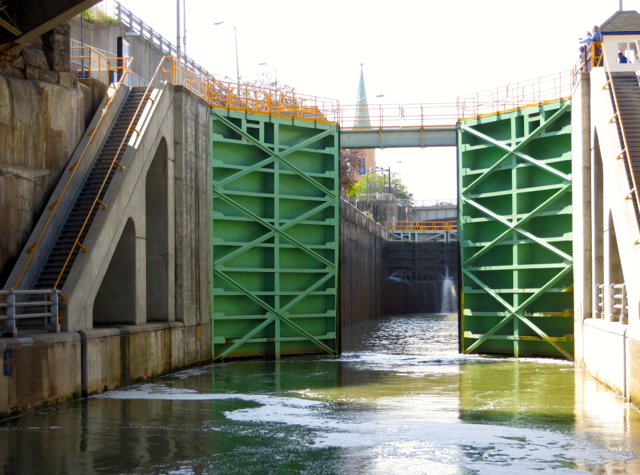 4. Ride the Vintage Carousel at the Herschell Carrousel Factory Museum, North Tonawanda
Earlier this summer we enjoyed riding vintage French carousels at Governors Island (see Governors Island Ferry, Bicycling and Family Fun) but it was fascinating to actually see the Herschell Carrousel Factory Museum, that, in its heyday, made many of the carousels in the U.S.–about 3000 hand carved wooden carousels in total. Some were also shipped abroad to Europe, India, South Africa and even Tahiti, so it's possible that one of the vintage French carousels we rode on or saw at Governor's Island was in fact made by the Herschell Carrousel Factory.
On some days you can see wood carving in progress (done by volunteers), see original Wurlitzer band organs and paper music rolls, and of course actually ride the vintage carousel.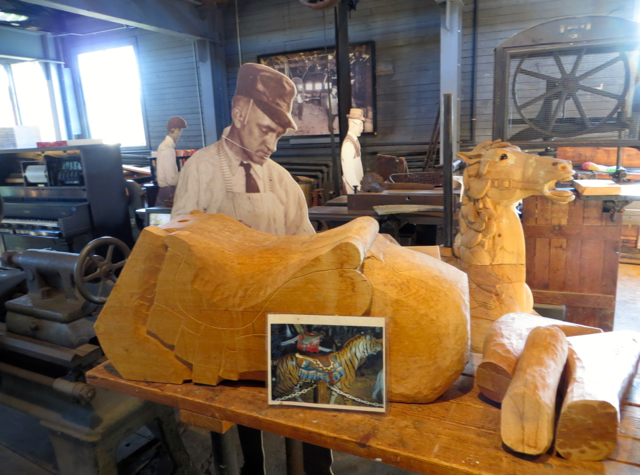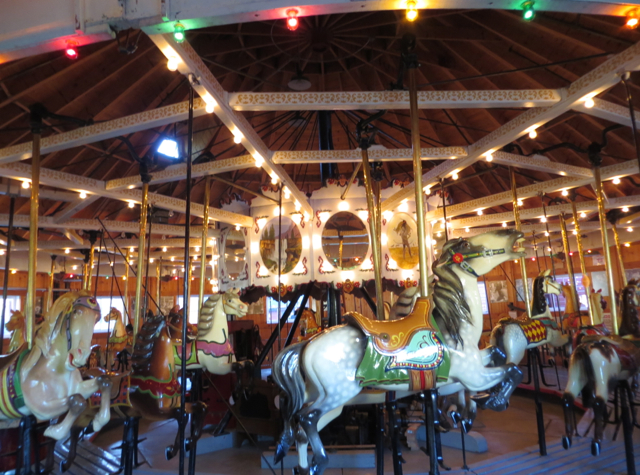 For young children, there's also a Kiddie Carousel that is delightfully child sized (and no, you can't ride on it if you're an adult!)
5. Feast on Seafood at the Remington Tavern Seafood Exchange
Formerly a trolley barn, the Remington Tavern Seafood Exchange served up one of the very best crab cakes I've ever eaten. Seared scallops were very nice as well, but the crab cake starter remained the highlight for me. Oysters were also delicious, if not quite in the same league as Le Cinq at the Four Seasons Paris. Others raved about their sesame crusted ahi, so most seafood here is a good bet, although plenty of steak and meat dishes are popular as well.
6. See the Tiffany Stained Glass Windows in the First Presbyterian Church of Lockport
While I unfortunately only saw the First Presbyterian Church from the outside, while cruising the Erie Canal, the church is most visited for its beautiful Tiffany stained glass windows. I adore stained glass, so definitely want to visit this next time.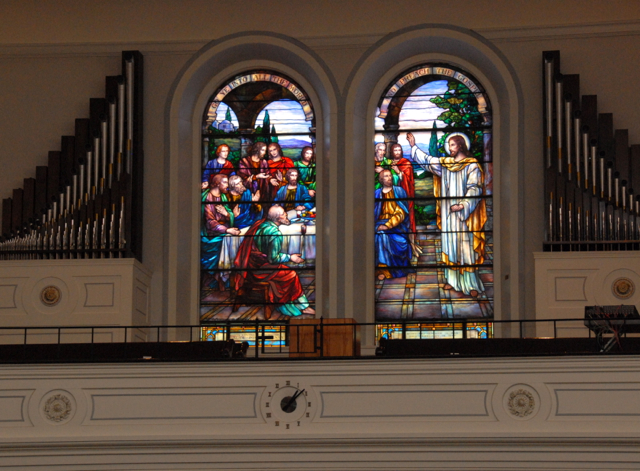 Photo: First Presbyterian Church Lockport
7. Enjoy an Art Exhibition and the Gardens at the Kenan Center, Lockport
The Kenan Center in Lockport is a historic Victorian mansion, and its architecture, including the wall and ceiling moldings, are exquisite. As the home of William Kenan Jr., an engineer and later philanthropist, it was one of the first in the area to have electricity. Today it serves not only as a community center but also art exhibition area for Lockport, and is frequently chosen for weddings and events, thanks to its gardens, which are especially lovely when its wisteria tree and perennials are in bloom.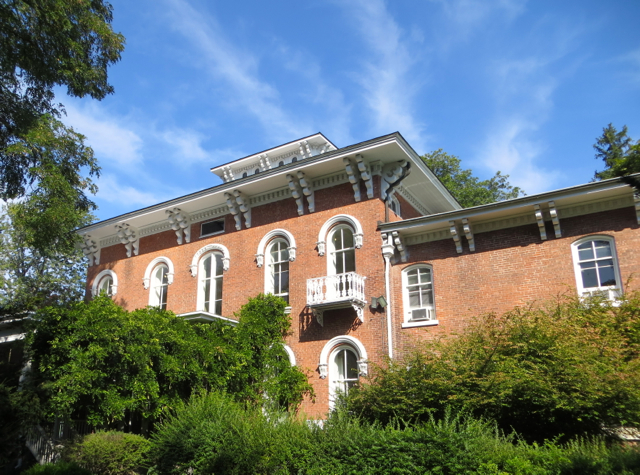 8. Lock Your Love Lock in Lockport, Courtesy of Sweet Sixteen Cafe
Sweet Sixteen Cafe is best known for its cupcakes, although it also serves light cafe fare such as sandwiches, salads and soups. The cupcakes looked beautiful, but I actually liked the chocolate chip cookie even more–perfect with its slightly crispy outside yielding to a rich, soft interior.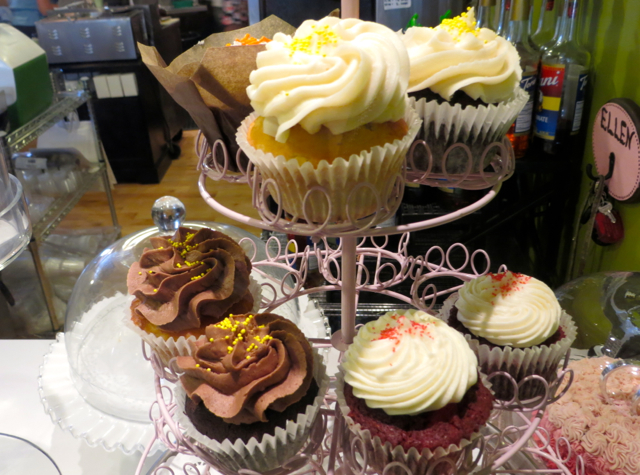 Ellen Martin is the owner, and has an irresistible smile, wit and charm about her: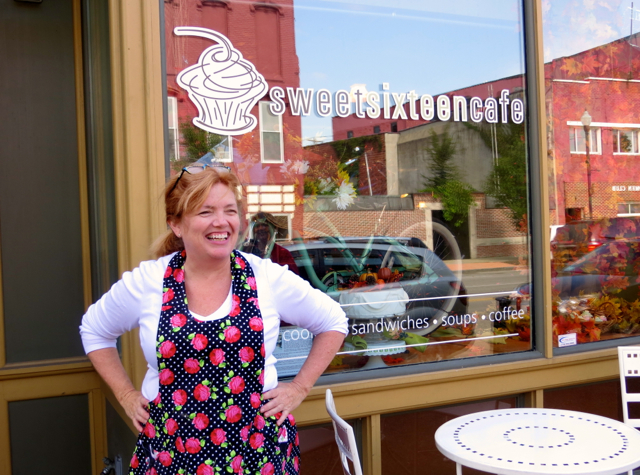 Sweet Sixteen Cafe also sells hand painted love padlocks, which you can write your own message on and padlock above one of the locks.
Since the munchkin was of course very disappointed that he didn't get to come on this trip, my lock was for him–he will definitely be coming on the next trip here, and will get to unlock his lock, since I saved the key just for him 🙂
If you've been to Lockport, NY or North Tonawanda, what are your favorite things to do?
Disclosure: I was the guest of Niagara Tourism and received complimentary experiences at several of the places mentioned above, however the views expressed are my own.
Related Posts
Governors Island Ferry, Bicycling and Family Fun
NYC with Kids: Family Travel Guide
Free Tips for the Best 5 New York City Summer Festivals
Need Award Booking Help? Our fee is as low as $75 per ticket if you book your hotel through us.
If you enjoyed this, join 90,000+ readers: please follow TravelSort on Twitter or like us on Facebook to be alerted to new posts.
Become a TravelSort Client and Book Your Hotel with Virtuoso or Four Seasons Preferred VIP Amenities!