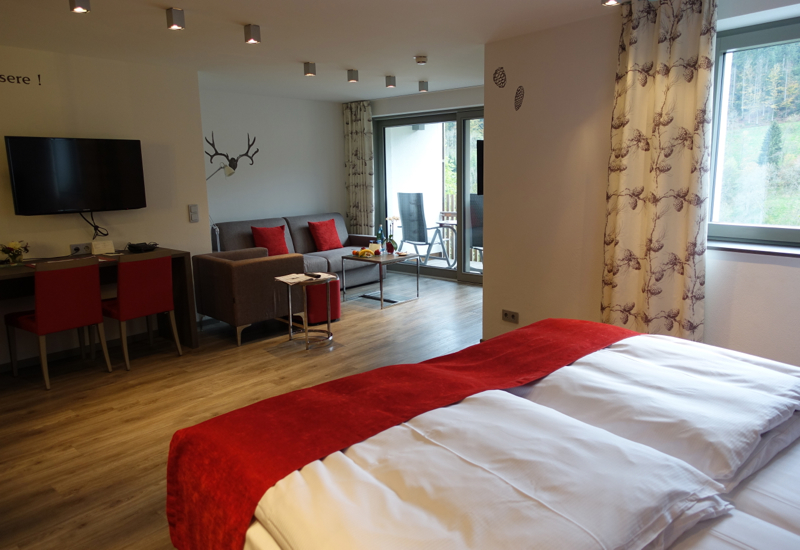 What is a German double bed? TravelSort reader Sam writes "I'm researching some German hotels, and they typically describe their rooms as having a double bed. But is that the same as a U.S. size double bed? I'm worried that it will be too small for my partner and me, since we have a U.S. queen size bed at home. How do German double beds compare to U.S. bed sizes?"
Bed sizes in Europe can be confusing for those used to U.S. bed sizes. Here are the standard U.S. bed sizes:
U.S. Twin Bed / Single Bed: 38 inches x 75 inches / 96.5 cm x 190.5 cm
U.S. Double Bed / Full Bed: 54 inches x 75 inches / 137 cm x 190.5 cm
U.S. Queen Bed: 60 inches x 80 inches / 152 cm x 203 cm
U.S. King Bed: 76 inches x 80 inches / 193 cm x 203 cm
U.S. California King: 72 inches x 84 inches / 183 cm x 213.4 cm
A German double bed is typically 180 cm x 200 cm (71 inches x 78.7 inches) altogether, so the width is between a U.S. Queen and King, although the length is a bit shorter than both. That said, the key difference is that German double beds have two separate mattresses, each with their own duvet, even though they are pushed together.
This, at least for fans of the beds, has the advantage of better sleep if you're a light sleeper, since even if your partner moves around a fair amount, you won't feel it as you're on your own separate mattress. Nor will there be any fighting over the covers, since you each have your own duvet.
So what do Germans call a single large mattress? They call it a französisches bett, or "French bed." If you're focused on having that, rather than two separate mattresses, be sure to ask if the hotel offers this bed type, and also ask what the exact width and length are, in centimeters, since sizes of these beds can vary considerably.
And if it's important to you to have a large king size bed, you'll want to focus on international hotels. For example, the
Hotel de Rome in Berlin
and Park Hyatt Hamburg offer king size beds, and you should be able to request a mattress topper if you, as we do, find the mattresses to be too firm compared with Four Seasons and other luxury pillowtop mattresses. Or, you can proactively bring with you a
Them-a-Rest
, since that can considerably improve how well you sleep if you prefer a plusher mattress.
Do you prefer German double beds or avoid them?
Recommended Posts