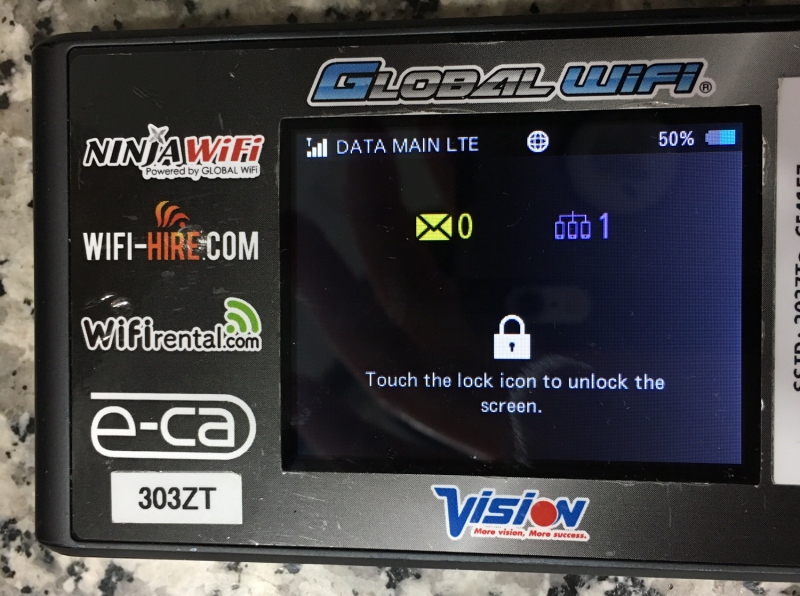 This Vision Global WiFi review if from our use of its pocket WiFi device over 9 days in Japan. I looked into getting a portable WiFi device due to the amount of train travel we did while in Japan, since my husband and I had to be connected for work. And in the course of purchasing our Japan rail passes through My JR Pass (see Japan Rail Pass and Shinkansen Tips) I received a flyer for Vision Global WiFi. I paid for my own device, and have no connection to the company.
Vision Global WiFi County Coverage
Vision Global WiFi devices are available for the following countries:
North America
United States (300 MB per day)
Canada (150 MB per day)
Mexico (150 MB per day)
Europe (1 GB per day)
Covers the following countries and destinations: Austria, Belgium, Bulgaria, Croatia, Cyprus, Czech Republic, Denmark, Estonia, Finland, France, Germany, Greece, Hungary, Iceland, Ireland, Italy, Latvia, Liechtenstein, Lithuania, Luxembourg, Malta, Moldova, Monaco, Netherlands, Norway, Poland, Portugal, Romania, San Marino, Slovakia, Slovenia, Spain, Sweden, Switzerland, UK, Ukraine, Vatican City
East Asia
Japan (see below)
Korea (10GB per month or Unlimited)
China (250 MB per day)
Taiwan (500 MB per day)
Vision Global WiFi Japan Options and Prices
Vision Global WiFi provides unlimited data plans for Japan and Korea, so that's what we chose. The Japan unlimited plan is just $6 per day, vs. $5 per day for the 150 MB per day, so it was a very reasonable cost for us to not worry about being too limited in terms of data usage.
You also have the option of a full insurance plan for $3 per day, which I also bought, given that the replacement fee for the device and the SIM card is $400. An extra $27 for our 9 day usage seemed worth it for peace of mind.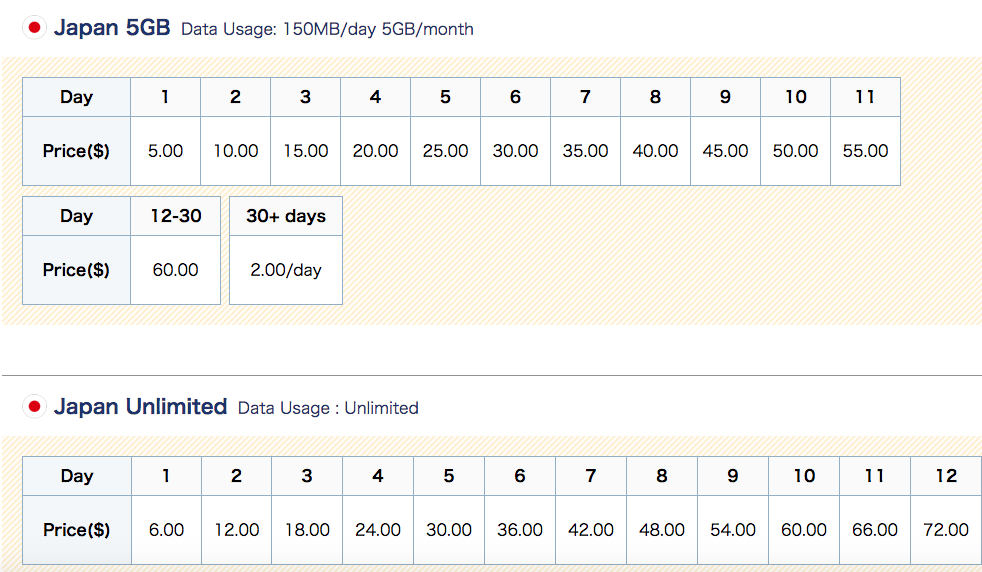 Shipping and Pickup Options
To ensure your pocket WiFi is ready for you in time, you need to apply by 12noon PT at least 4 days before your departure date. It can be shipped to you for an $8 delivery fee, but we chose to pick up our device at Narita Airport in Japan for a $5 pickup fee. If departing from Los Angeles LAX's Tom Bradley International Terminal, you also have the option of picking it up in the Arrival Hall.
You can pick up the device and return it at these Japanese Airports:
Narita Airport Terminal 1
Narita Airport Terminal 2
Haneda Airport International Terminal
Kansai International Airport Terminal 1
Chubu International Airport
New Chitose Airport
Fukuoka Airport International Terminal
Naha Airport
Since we were meeting my husband's arriving JAL flight, we picked up and returned our device at Narita Terminal 2, in the International Arrival Lobby at the QL Liner Counter. See all locations at the Vision Global WiFi Japan Pickup / Return page.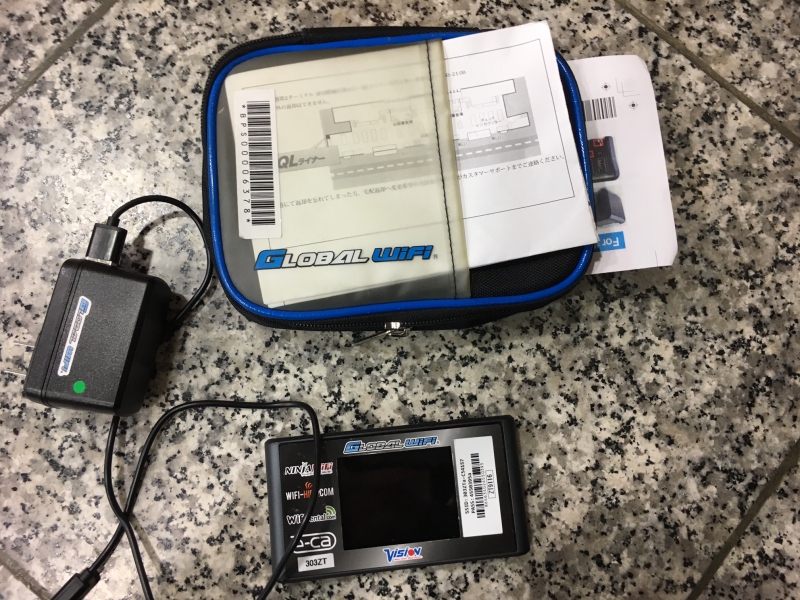 How Well It Worked
It was very simple to find the signal and enter in the password both for our computers and phones, and we never had to re-enter these again. As long as we were close to the device, it worked perfectly, including on all the trains we took, with the exception of some areas on the train between Kyoto and Kinosaki Onsen, which wasn't surprising given the mountains and tunnels in this region.
We used the device heavily during most days, so that it often did just have 10-15% battery power left at the end of the day. I always plugged it in to recharge overnight, but if you think you may forget to do this, you can get an extra battery for an extra $2 per day.
The Verdict
So often I find that a lot of technology I use is disappointing, including my iPhone, computer, voice recognition systems, etc. I'm happy to report that, at least for us, Vision Global WiFi's pocket WiFi device with the unlimited plan worked extremely well for us in Japan. The battery lasted all day, and the only places the WiFi didn't work were a few stretches on the train from Kyoto to Kinosaki Onsen, which isn't surprising given the mountainous and sparsely populated area.
If you've used Vision Global WiFi in Japan or another country, what was your experience?
Recommended Posts
Hotel Review: Four Seasons Kyoto with Preferred Partner Upgrade and Benefits
Japan Airlines 777-300ER Business Class Sky Suite Review
Things to Do in Kyoto with Kids
Need Award Booking Help? Our fee is as low as $75 per ticket if you book your hotel through us.
If you enjoyed this, join 200,000+ readers: please follow TravelSort on Twitter or like us on Facebook to be alerted to new posts.
Become a TravelSort Client and Book Luxury Hotels with Virtuoso or Four Seasons Preferred Partner Benefits!