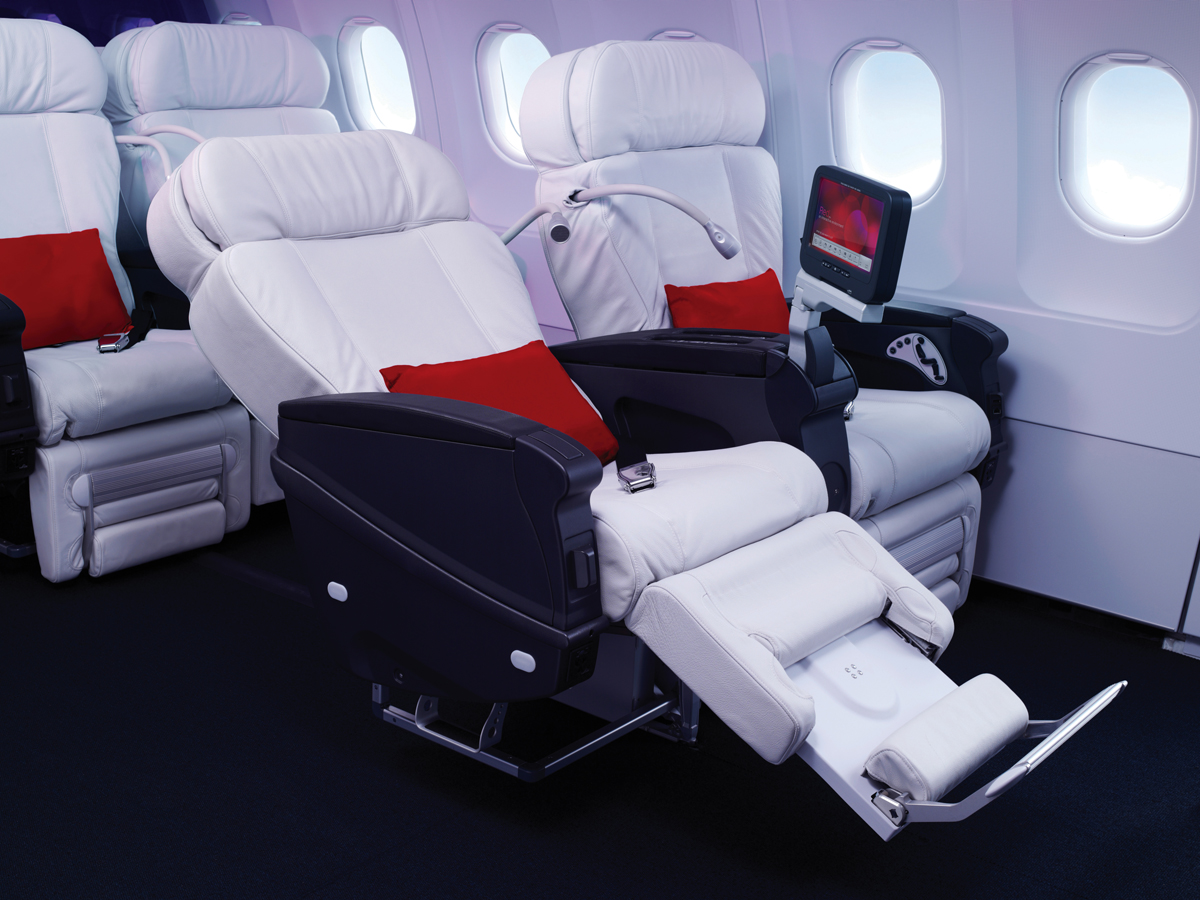 Virgin America is launching nonstop flights to Hawaii from San Francisco SFO, per its announcement today. The new flights will be to Honolulu HNL starting November 2, 2015 and to Maui Kahului OGG starting December 3, 2015:
Virgin America Flights to Honolulu HNL
Departs SFO 7:45am, Arrives HNL 11:25am (Daily)
Departs HNL 12:55pm, Arrives SFO 8:15pm (Daily
Virgin America Flights to Maui OGG
Departs SFO 7:55am, Arrives OGG 11:40am (Tuesday, Saturday, Sunday)
Departs OGG 1:10pm, Arrives SFO 8:15pm (Tuesday, Saturday, Sunday)
Departs SFO 6:06pm, Arrives OGG 9:50pm (Monday, Wednesday, Thursday, Friday)
Departs OGG 11:20pm, Arrives SFO 6:25am the next day (Monday, Wednesday, Thursday, Friday)
Virgin America Fare Sale: A Good Deal?
As part of its launch, Virgin America is offering a fare sale for its new Hawaii flights:
$199 each way in economy (Main Cabin)
Must purchase by 11:59pm CT Wednesday April 8 for travel through February 28, 2016
Lowest prices only available Monday-Thursday
Blackout dates: November: 20-30; December: 18-31. 2016 Blackout dates are as follows: January: 1-4, 15, 18; February: 12, 15
Seats are limited, subject to availability, non-refundable and non-transferable
This is decent, although not an amazing fare sale, since there are often Hawaiian Airlines roundtrip fares in the $390-$400 range from SFO, and sometimes there have been fare wars that have brought economy flight prices from East Coast cities to just a little more than this.
How Good is Virgin America First Class?
As far as domestic U.S. air travel goes, Virgin America First Class is quite good, at least when compared to recliner domestic first class (but not of course the flat beds you can find in American Airlines' A321 new first class or new business class NYC JFK-LAX and NYC JFK-SFO, or JetBlue's Mint Business Class, also with flat bed seats and even private suites, JFK-LAX and JFK-SFO).
What about domestic first class or business class to Hawaii? Only a few routes regularly offer flat bed seats to Hawaii, in particular United's nonstop EWR-HNL flight and Delta's ATL-HNL flight. So given the lack of comfortable options from the West Coast to Hawaii, Virgin America's First Class, even though with a recliner seat product on A320s that will be certified for Extended Operation (ETOPS), is a welcome addition. My experience with Virgin America First Class included friendly service, better than average food (for U.S. domestic flights) and a fairly comfortable chair for lounging, although not for sleeping.
How to Upgrade to Virgin America First Class?
See my post, How to Upgrade to Virgin America First Class. Note that from Main Cabin, the cost to upgrade a SFO to Hawaii flight to Virgin America First Class would be $399 each way, and is only possible 6 hours before departure.
When to Go to Hawaii?
I highly recommend visiting Hawaii during an off-peak period (e.g. NOT Christmas or Thanksgiving), so that you can enjoy less crowded hotels, resorts and attractions and have a better chance of an upgrade for your hotel and flight.
Which Hawaiian Island(s) to Visit?
Each island in Hawaii is unique, and just because your friends loved Maui or Kauai doesn't mean it's right for you. I'm from Hawaii and regularly plan Hawaii honeymoons and reserve Hawaii luxury resorts for couples and families, so if you'd like to hear my perspective, see Honeymoon in Hawaii: Which Island and Which Hotels?
Do you plan to fly Virgin America to Hawaii?
Related Posts
Virgin America First Class Review
How to Upgrade to Virgin America First Class
Virgin America Main Cabin Select Review
Four Seasons Resort Hualalai Review: Best Luxury Hotel in Hawaii
Four Seasons Resort Maui at Wailea Review
Need Award Booking Help? Our fee is as low as $75 per ticket if you book your hotel through us.
If you enjoyed this, join 150,000+ readers: please follow TravelSort on Twitter or like us on Facebook to be alerted to new posts.
Become a TravelSort Client and Book Your Hotel with Virtuoso or Four Seasons Preferred VIP Amenities!