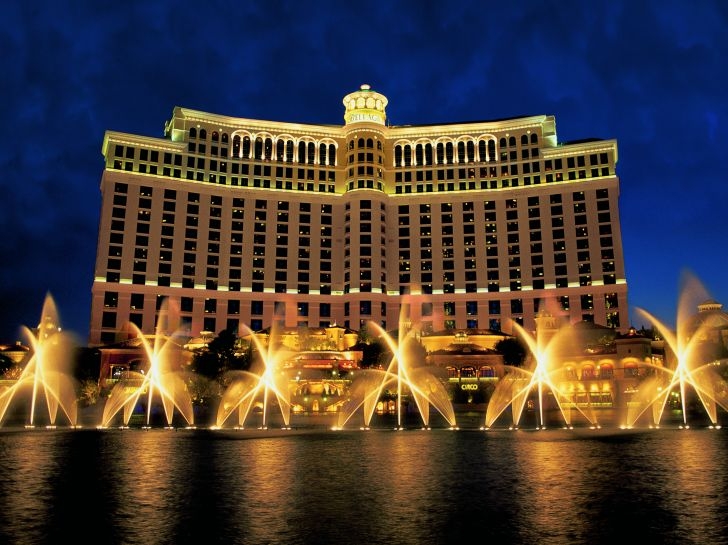 Whether you gamble or not, Las Vegas is endlessly entertaining, from its over the top opulence, plethora of fine dining options, incredible people watching, and breathtaking views of the city lights. While there are many hotels on the Strip, here are a few of our favorites that combine stunning views from Strip view rooms with superb furnishings and generally excellent service.
It's hard to argue with a prime view of the Bellagio fountains, seen from the Bellagio rooms and suites that face them. You'll also enjoy spectacular views of the strip from elegant, well-appointed rooms in one of the most centrally located hotels on the strip. Additional draws at the Bellagio? The Neoclassical style pool, Conservatory and Botanical Gardens, which offer a welcome respite from the crowds in the casino and buffets.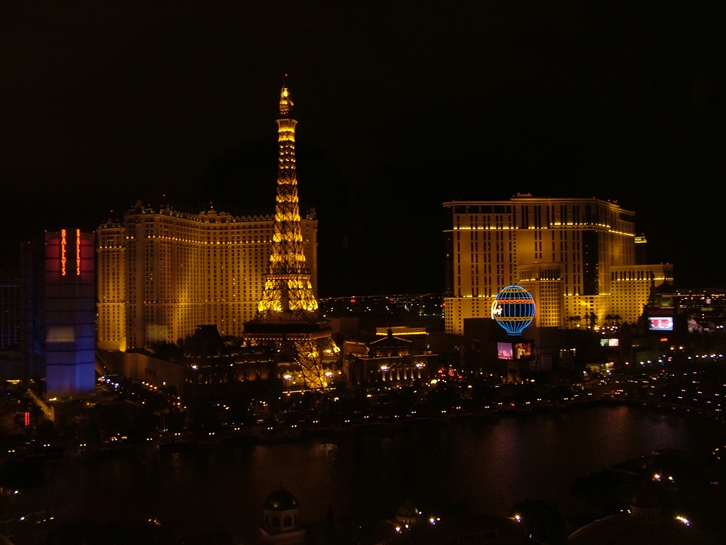 While the Bellagio is iconic, it's also incredibly big, can feel somewhat impersonal, and its classical elegance is not for everyone. Visitors seeking great views from a more modern, sleek hotel should consider The Cosmopolitan, which opened in early 2011. Fountain view rooms take full advantage of The Cosmopolitan's great location, treating you to the Bellagio fountain water shows every 15 minutes from 8pm-midnight. Get your evening underway with dinner at one of the hotel's 13 restaurants, then hit Crystal or Marque Nightclub. If you're a light sleeper, be sure to request a room on a high floor and bring earplugs just in case, since music from the nightclubs often goes until 4am and is audible from some rooms.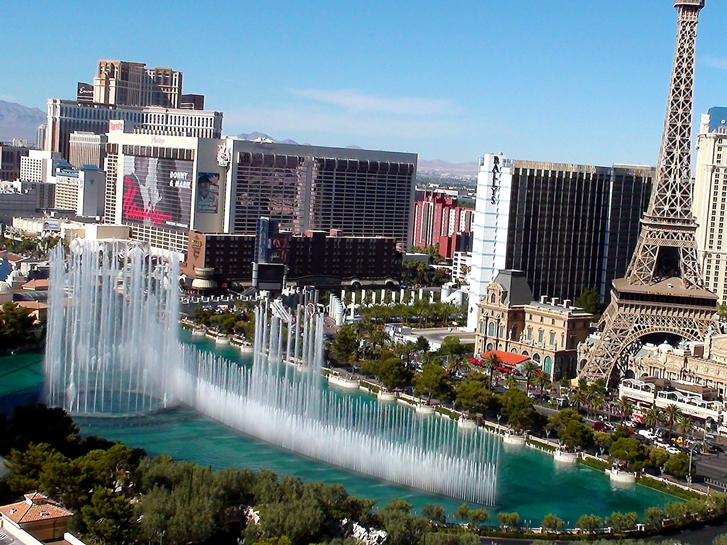 Trump International Hotel Las Vegas
On the Northern end of the Strip, the Trump International Hotel Las Vegas is one of the few non-gaming hotels, with dazzling views from Strip View rooms. The Trump also offers one of the best values for a 5-star Vegas hotel, with exclusive TravelSort rates starting at $106, including tax for City View Studios and $143 for Strip View Studios.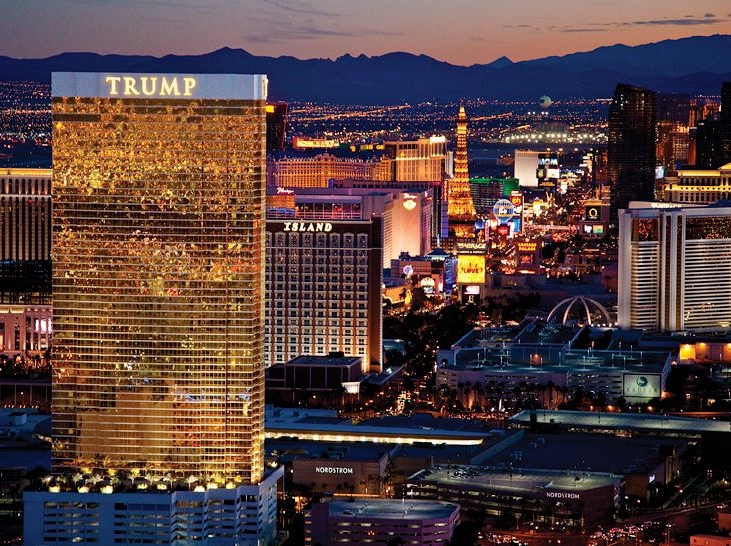 On the far southern end of the strip, the Four Seasons, also a non-gaming hotel, is tucked away on the top several floors of the Mandalay Bay Hotel, affording Strip View rooms a spectacular panorama. We love the tranquil pool here (exclusive to Four Seasons guests) and ultra-responsive Four Seasons service. Naturally, if you're planning to gamble or want to be in the thick of things, this hotel's location won't work for you. If you want a lovely oasis and to stay at the Four Seasons for less than $300, however, it's perfect. Exclusive TravelSort Member rates start at $196 for a Standard Room and at $278 for a Strip View Room.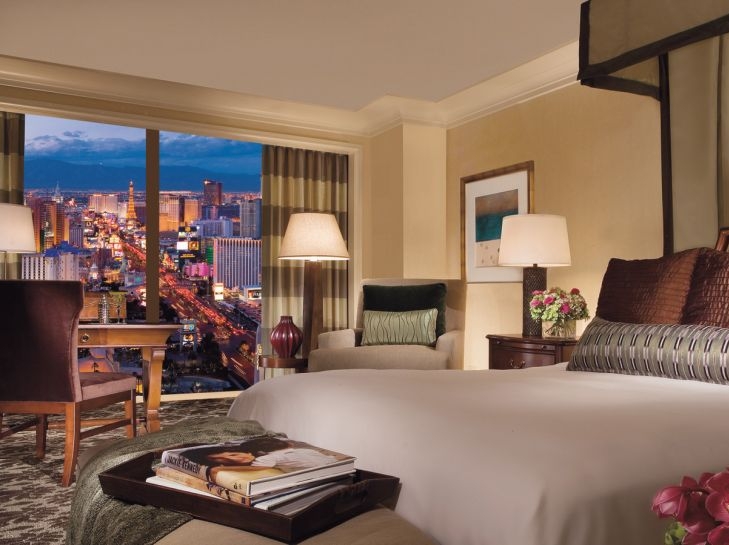 For more tips, see our Romantic Getaway Guide to Las Vegas
If you enjoyed this, please follow TravelSort on Twitter, like us on Facebook or become a Member to be alerted to new posts.