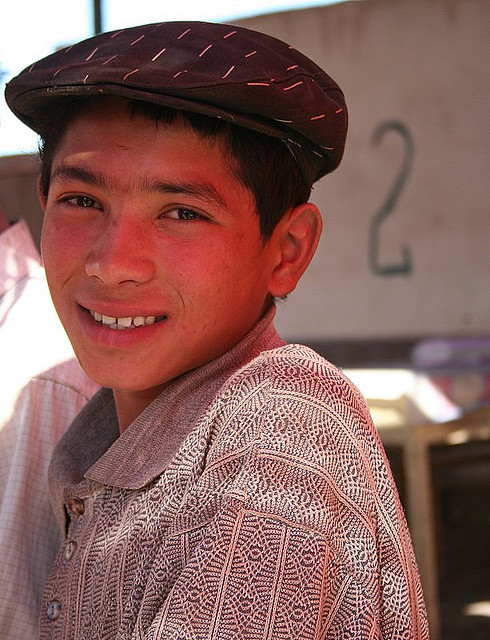 Why Go?
Dotting the outskirts of Urumqi are sandy, desert mountains with peaks wrapped in snow that mark the northern extreme of the Taklimakan desert. Minarets recalling the prosperity brought by the Silk Road punctuate the normally bland cityscape. As you walk down the street, a Toyota truck speeds past you with a newly minted bride and groom, followed by a dump truck whose back is full of Turkic men dancing and beating drums to celebrate their friend's special day. The city's pulse beats to a rhythm so different from the rest of China, a rhythm reminiscent of the Silk Road that used to pass through the city centuries before.
It slowly dawns on you that you are hardly in China anymore. There are no Terracotta warriors here, no imperial palaces. In fact, Urumqi is closer to Tehran than it is to Shanghai, both physically and culturally.
Urumqi is the capital and largest city in the province of Xinjiang, a province in the west of China that is more closely connected to Central Asia than it is to East Asia. Though there is a colored mosaic of more than twenty ethnic groups who live in the region, the majority are Turkic groups such as the Uighurs and the Kazaks. Of course, there are lots of Han Chinese here too, though the majority of the Han Chinese keep to the cities. In Urumqi, the cocktail of East and Central Asian cultures makes the city an intoxicating choice for any traveler looking to find their next Timbuktu or Shangri-la.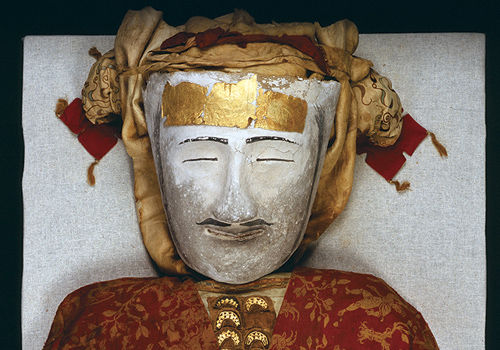 Insider Tips
●      Getting to Urumqi takes some effort. The city claims the mantle of "Most Inland City in the World," meaning it is far from the ocean and the population centers. That also means that it is not really on the way to anything, so it takes awhile to get here from anywhere else.
●      The best way to get to Urumqi is by flying. Urumqi is well connected with most big cities in China, although, because of the distance, these flights can be fairly expensive. You can also fly to Urumqi from cities in Central Asia such as Almaty, and Islamabad, and from places further afield such as Moscow and Tehran.
●      If you do want to go by ground, you have some options. You can get there from Beijing, but the train ride is 42 hours long. The only international train is a 24 hour-long ride from Almaty, and it can be difficult to get your hands on that ticket. There are also buses from Almaty, though they are even longer than the train ride.
●      Try to visit in the fall or the spring, when temperatures are relatively nice. Urumqi is located in the foothills of the Tianshan Mountains, just north of the Taklimakan Desert, so summer can be quite warm (though you shouldn't let summertime temperatures deter you from going).
●      Warning: Though it is close to the desert, the winters can be bitterly cold. Urumqi has a brutal winter, worse than many cities in Russia, so keep this in mind if you want to visit during the winter.
●      Be aware: In the summer of 2009, ethnic riots broke out between the Han Chinese population and the Uighur population. There is still a lot of tension between these two groups. For visitors, Urumqi is safe. The conflict is between these two ethnic groups only, no foreign tourists were reported to have been injured during the riots. Also, the Chinese government has shipped in large amounts of troops to deter the outbreak of any more ethnic violence, but it is still important to be aware of these tensions.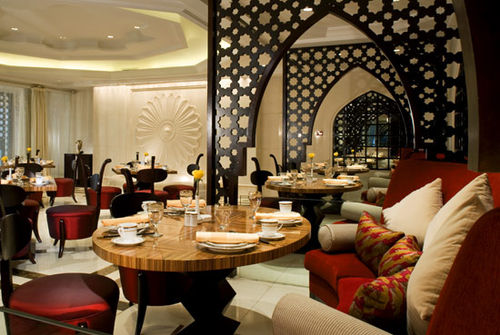 Where to Stay
Xinjiang University Hotel – This is a quiet hotel located within the gates of Xinjiang's largest university, a serene oasis with a park-like campus that seems light years away from the mad hubbub of honking cars and shouting shish kabob sellers on the street outside the university campus.
Rooms are decent, although nothing spectacular, and will set you back around 200 RMB for a room. Rooms are very sanitary, but a little sterile, and the beds make for a fairly comfortable night's rest.
One of the nicest things about this hotel is its university setting gives you access to some of the school's foreign and native students. Within the hotel, you can meet some of the Central Asian students who live in the hotel while they study Chinese. Outside the hotel, you can mingle with the native student population, meet students who are willing to show you around the town and maybe even make a few friends.
For those looking for a more upscale option, I would recommend the Sheraton Urumqi. This well-known hotel brings all the luxury that you would expect from a Sheraton anywhere in the world. Of course, it also comes with the same price tag that you would expect anywhere in the world. Just north of the city center, it is a convenient location for getting anywhere in the city.
What to Eat
Xinjiang is well known in China for its food, which is quite distinct from Chinese food. In fact, it is not really Chinese food at all, but Central Asian. Think Baghdad not Beijing. Shish kabobs are fantastic and ubiquitous. Naan, the tandoor-baked flat bread often found in Indian restaurants in the US, is sold fresh on every street corner.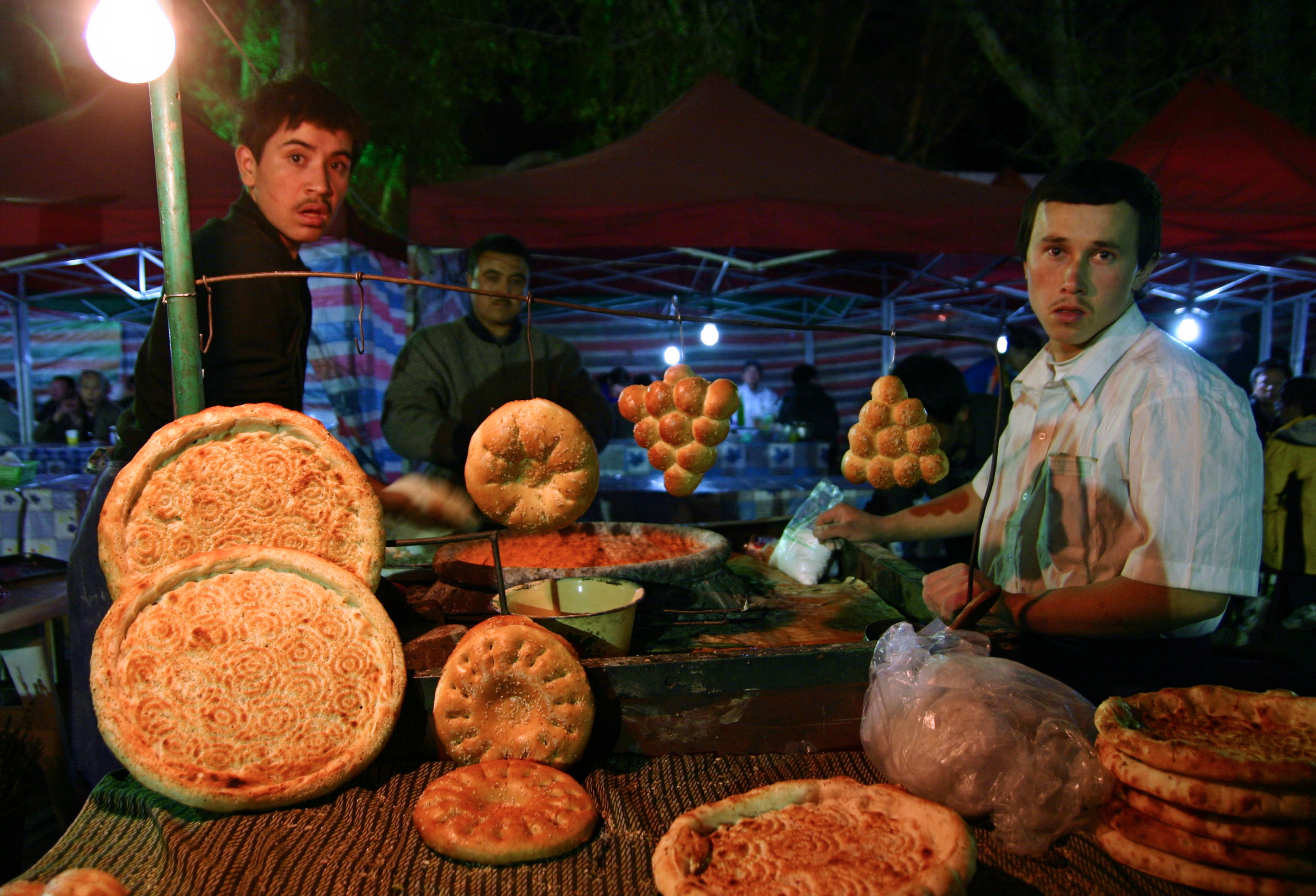 A favorite dish embodying the mixture of Chinese and Xinjiang that is Urumqi is the famous Xinjiang Big-Plate Chicken (xinjiang dapanji in Mandarin). This dish can be found in most Xinjiang restaurants, and is definitely recommended by anyone who likes the spicier side of life. Another dish that mixes Central Asian and China is banmian, a famous kind of hand-pulled noodles that are topped with meat and vegetables.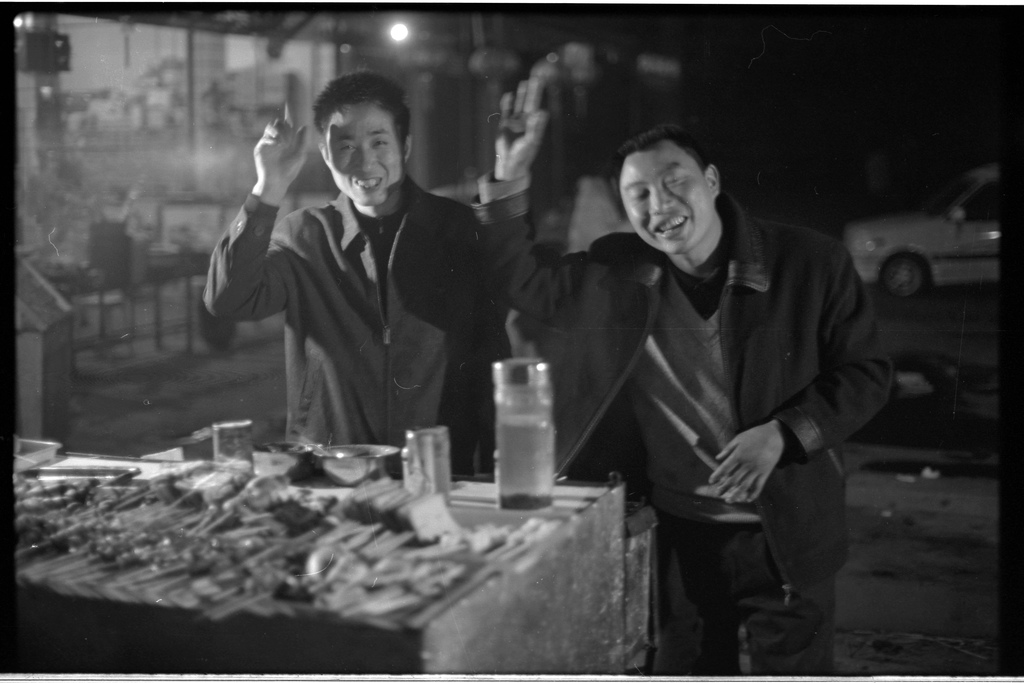 One of the destinations that travelers will want to check out the May Fifth Night Market (wuyi yeshi). The night market is a giant street lined on both sides with stalls selling a variety of central Asian food, much of it fried over open flames. Don't miss this cool eating spot.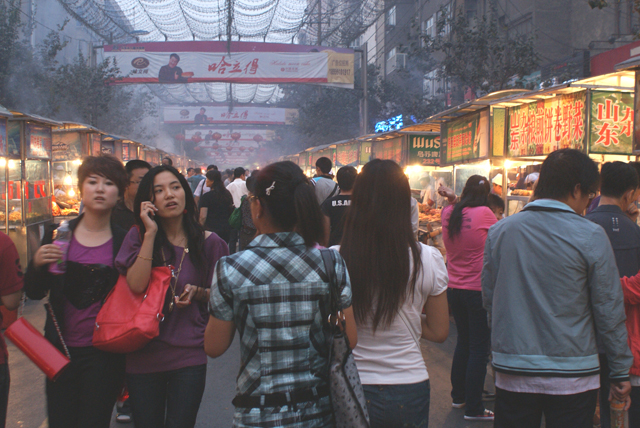 As for particular restaurants to recommend, it is difficult to single out any particular restaurant, particularly for the low-priced options. The best recommendation is to walk around an area that has a lot of different restaurants, and choose one that looks good. If you are looking for some in particular, you can go to the area in front of the Xinjiang University's main gate, where there is a swarm of delicious Xinjiang and Chinese restaurants.
If you are looking for something more expensive or Western, check out the all-you-can-eat buffet in the Sheraton. It has a large helping of decent Western food made by some of the best chefs in Xinjiang.
What to Do
Wandering around the city, soaking in the multiple cultures is one of the coolest things you can do. Find the various Uighur parts of town, wander around, snack on some shish kabob and just chill out with this really cool Central Asian group.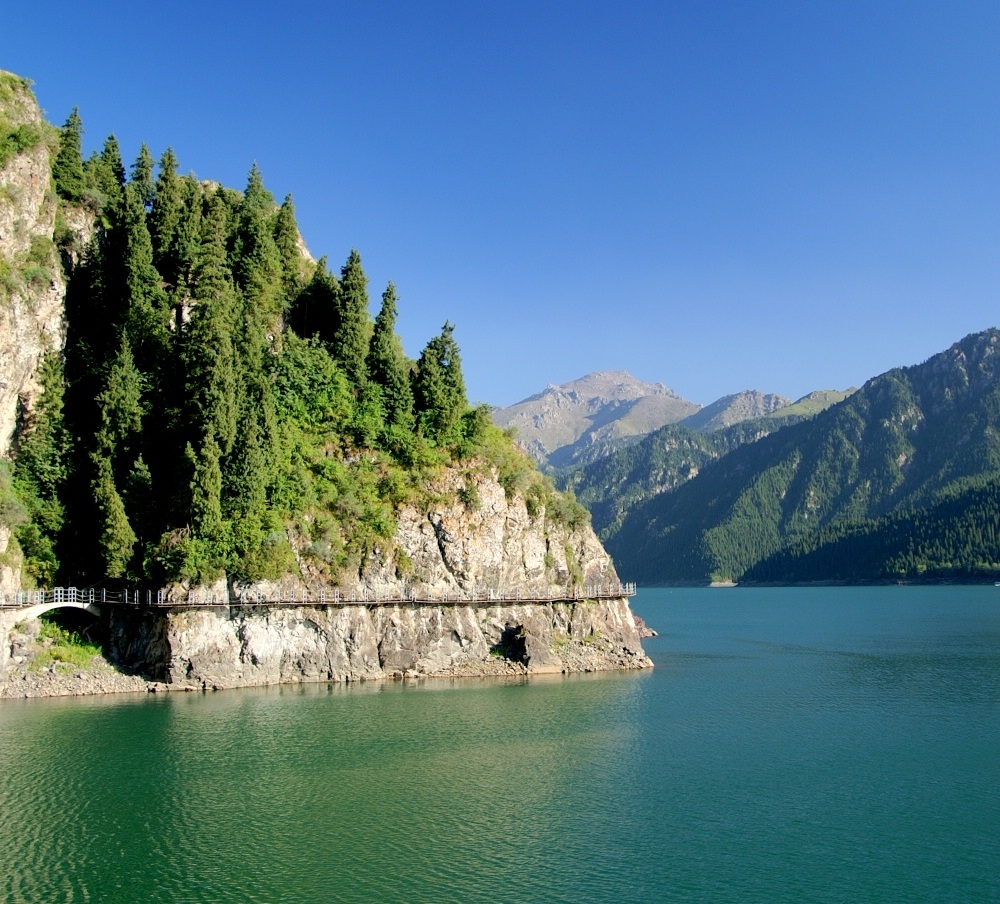 Another must-see in the Urumqi area is Tianchi. Tianchi, or the Tianshan Tianchi National Park, is probably the most stunning scene in the area around Urumqi, and is definitely worth a visit, particularly if you will not get to travel deeper in Xinjiang. Tianchi is the name of an alpine lake, crystal clear glacial water and surrounded on all sides by snow-capped peaks during the dead heat of summer. The scenery is amazing, something comparable to Interlaken, Switzerland. However, at Tianchi, there are no quaint Swiss cabins clinging to the foothills, only Kyrgyz Yurts dotting the side of the lake as the Kyrgyz herders head off to the mountains to gather their herds.
Tianchi encapsulates a lot of the best parts of Xinjiang in one spot, although it is getting a little touristy. Still, if you walk a short distance from some of the gift shops, the scenery will take your breath away.
Getting to Tianchi is easy. Go to the People's Square in Central Urumqi and look for small buses that are waving people on. There is no particular stop at which they congregate, so just keep an eye out for them. If you are unsure, you can ask, "Tianchi?" and they should be able to say yes or no. It is an hour drive to the park and, from there, you can get to the lake by hiking for an hour or by taking the cable car.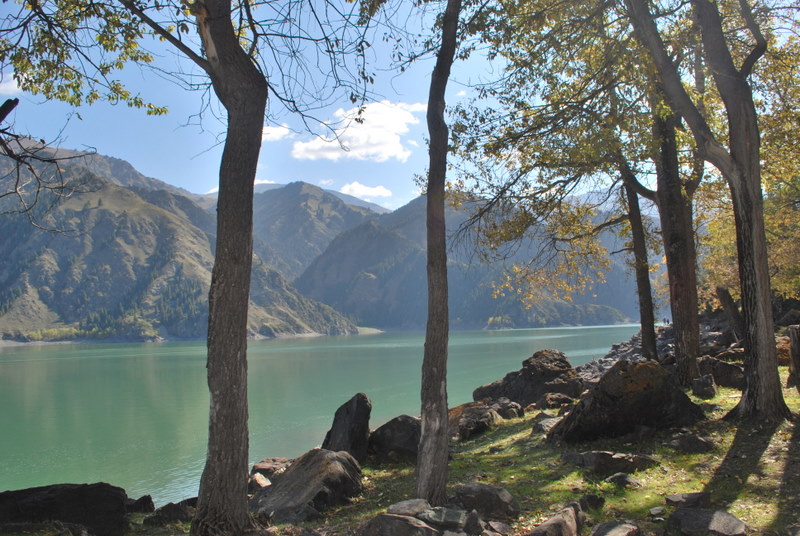 Another recommended site is the Xinjiang Museum (or officially, Xinjiang Uighur Autonomous Region Museum). Surprisingly, this is one of the best museums in China. Be sure to check out the mummy exhibits. Thousands of years ago some Indo-European groups migrated into Xinjiang, and, for reasons still not fully understood, these groups mummified their dead. Their mummies are now housed in the Xinjiang Museum, along with a lot of the other fascinating artifacts from Xinjiang's history.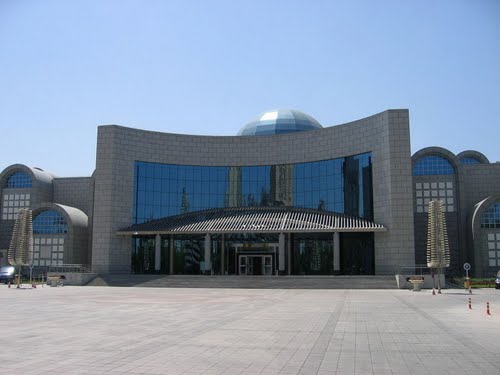 Located about an hour south of Urumqi is Turpan, an ancient Silk Road oasis along the northern rim of the Taklimakan Desert. Turpan has several collections of ruins including the Gaocheng and Jiaohe ruins, both of which, at different times, functioned as oases on the Silk Road.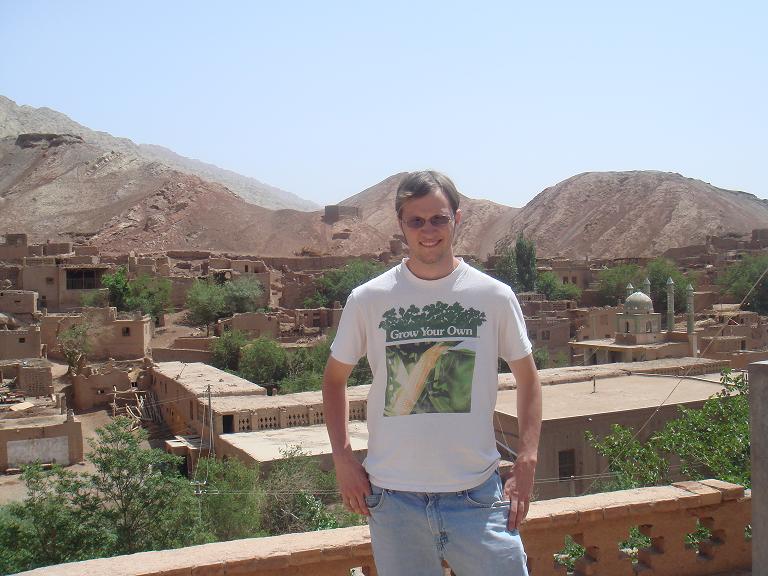 There is also a collection of Buddhist caves, the Bezeklik Thousand Buddha Caves, that were carved, not by East Asian Buddhists, but by the branch of Buddhism that dominated much of Central Asia and Afghanistan. Turpan is packed full of things to do, and can easily fill up a day. To get there, you can either take a public bus to Turpan or arrange a trip there and back through a tour agency.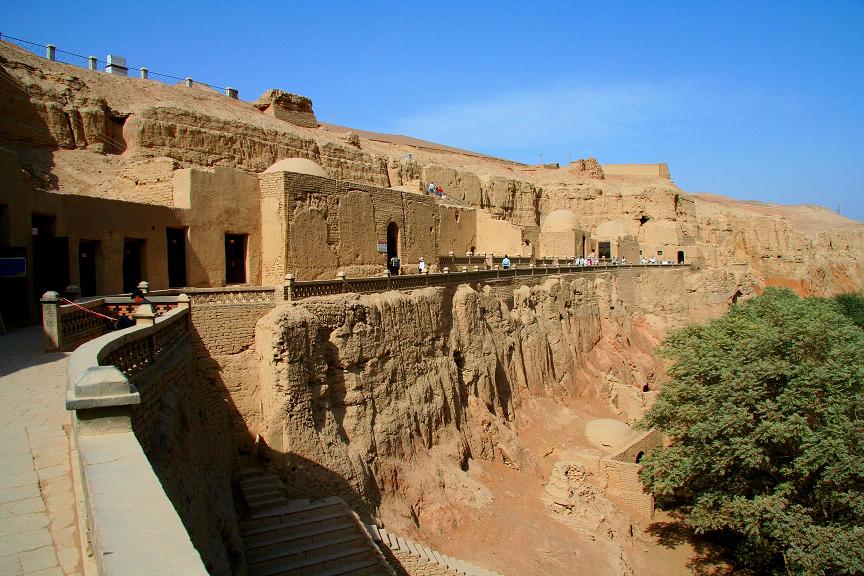 If you enjoyed this, please follow TravelSort on Twitter, like us on Facebook or become a Member to be alerted to new posts.
photo: sheilaZ413, n0r, shenxy, Richard Towell, Lee Moore, Tianyake, Xibu Kaifasi, Xinjiang Institute of Archeology, Sheraton